Home Donate New Search Gallery Reviews How-To Books Links Workshops About Contact
Free Ken Rockwell App
For iPhone, iPod Touch and iPad
© 2011 KenRockwell.com. All rights reserved.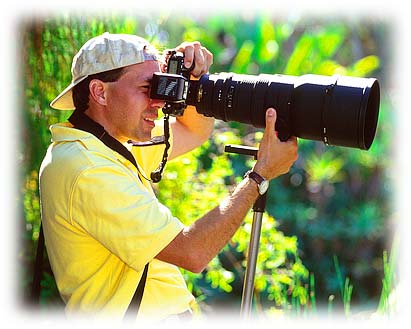 Rockwell goofing off.
This free website's biggest source of support is when you use these links, especially these directly to Adorama, Amazon, B&H, Calumet, Ritz, J&R and eBay when you get anything, regardless of the country in which you live. Thanks! Ken.
January 2011 More Apple Reviews More Reviews
Here is how to get my free app for your iPhone, iPod Touch or iPad.
Once you get this app, and presuming you are connected to the Internet, tapping the app's icon on your home screen will take you directly to the mobile-optimized version of my site, with just that one tap!
Step One
First, open Safari and get to your favorite page on my site. For many, it's my What's New Page, but this works for any page.
Once there, tap the "make Ken Rockwell App" icon. It looks like an arrow jumping out of a rectangle, signifying how I help you jump out of the box.
On the iPad, the "make Ken Rockwell App" icon is just to the left of the URL box. (On iPhone and iPod Touch, this icon is in the middle of the bar on the bottom of your Safari screen.)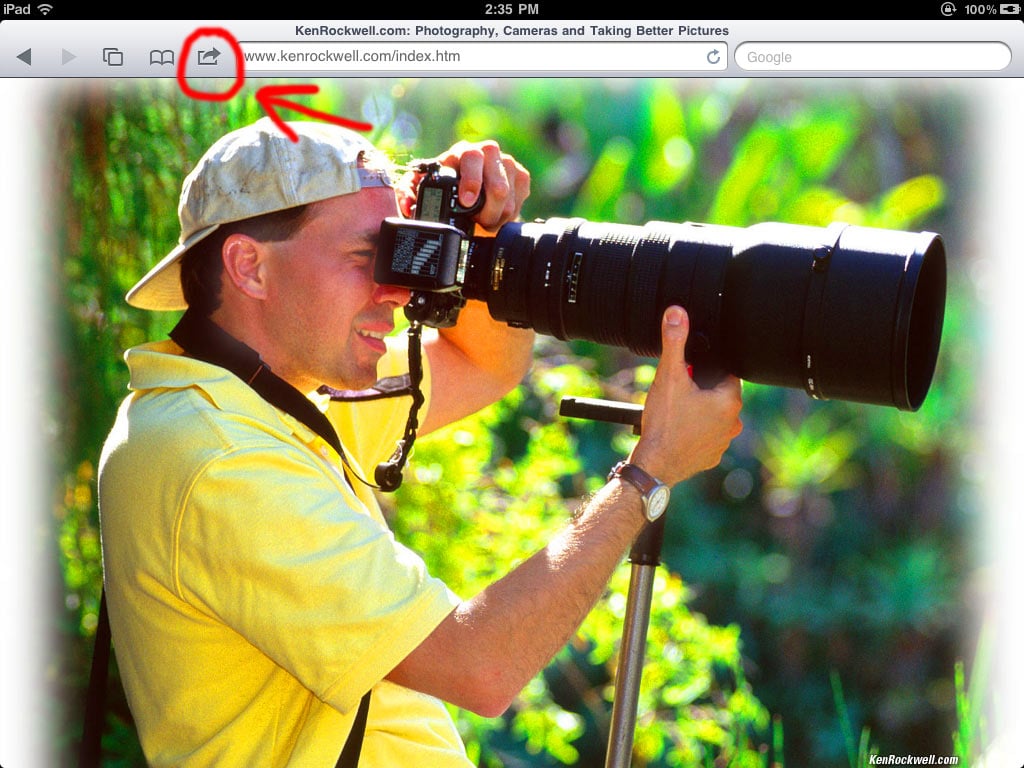 Step Two
Next, tap "Add to Home Screen:"
Step Three
Name your icon as you please, and then tap "Add:"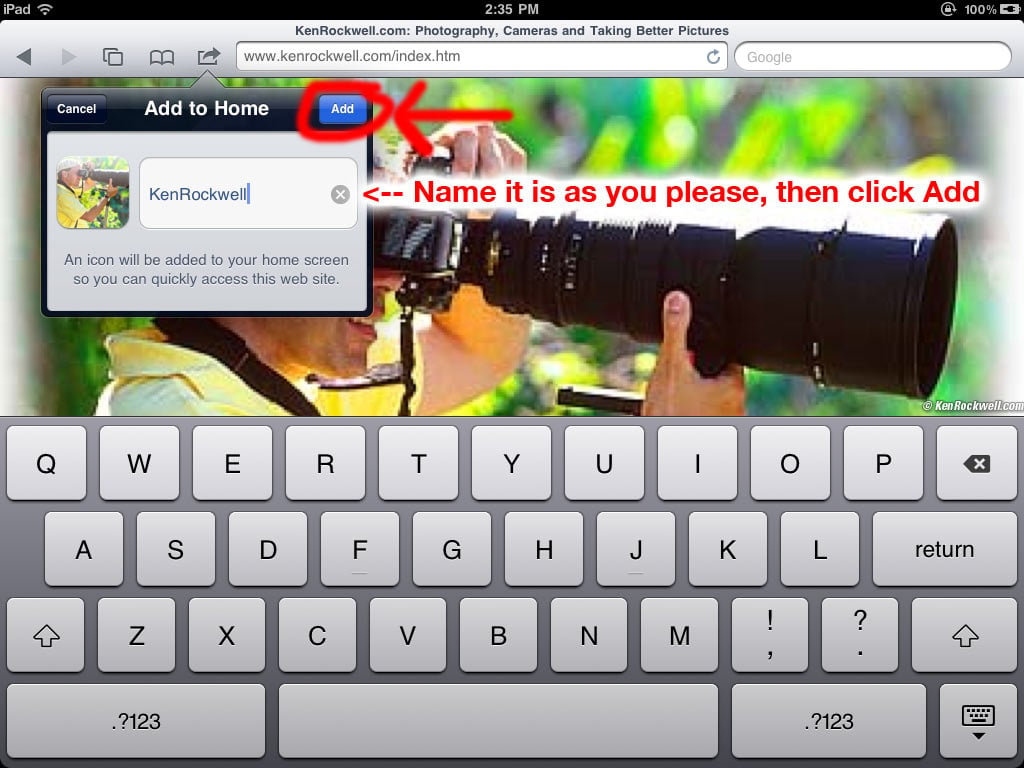 Step Four
You're done! The App we just created is installed at the top left on my screen below. You of course can move it on your screen by holding it a few seconds, dragging it around after it starts wiggling, and then tapping something when you've got your icons where you want them.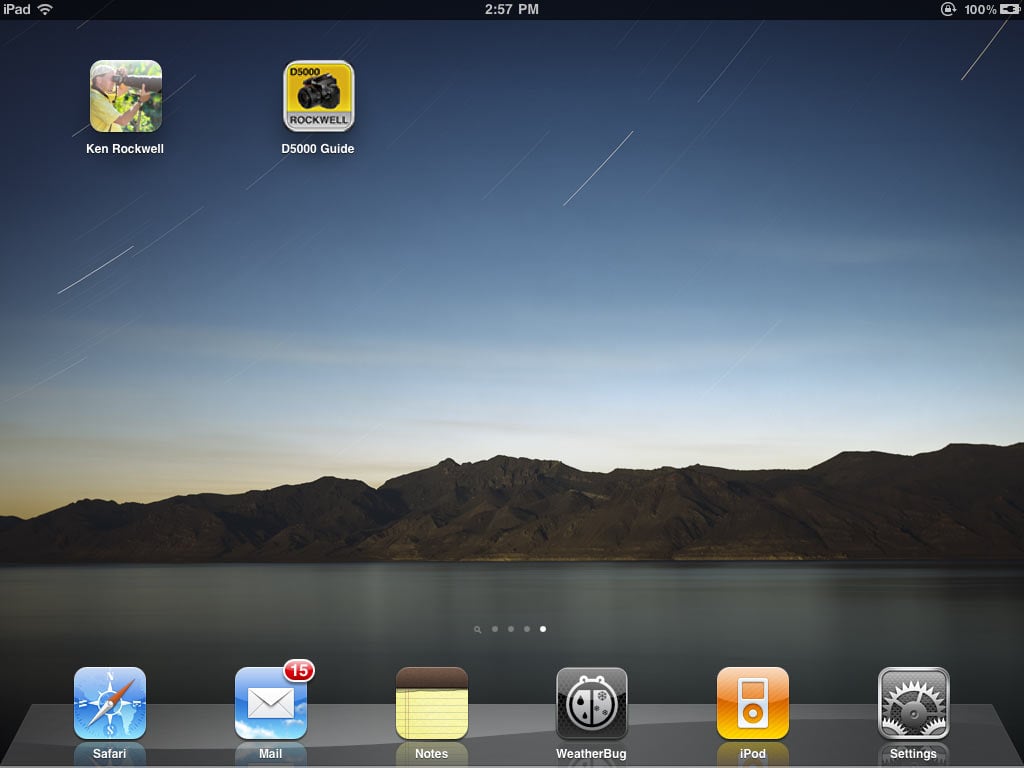 Usage
Simply tap the icon, and your device will open Safari and open the mobile version of my site optimized for your device, with just one tap.
Yay!
Secret Information
Actually, my entire site is optimized for mobile devices! There is only one site; I write it efficiently and with as little BS as possible so it already looks and works great on iPhone, iPod Touch, iPad, and of course, Mac.
I've been testing and reading every page as I write it on all these devices to ensure a no-BS experience for the past couple couple of years now.
Help me help you top
I support my growing family through this website, as crazy as it might seem.
The biggest help is when you use any of these links to Adorama, Amazon, eBay, Ritz, Calumet and J&R and when you get anything. It costs you nothing, and is this site's, and thus my family's, biggest source of support. eBay is always a gamble, but all the other places always have the best prices and service, which is why I've used them since before this website existed. I recommend them all personally.
If you find this page as helpful as a book you might have had to buy or a workshop you may have had to take, feel free to help me continue helping everyone.
If you've gotten your gear through one of my links or helped otherwise, you're family. It's great people like you who allow me to keep adding to this site full-time. Thanks!
If you haven't helped yet, please do, and consider helping me with a gift of $5.00.
As this page is copyrighted and formally registered, it is unlawful to make copies, especially in the form of printouts for personal use. If you wish to make a printout for personal use, you are granted one-time permission only if you PayPal me $5.00 per printout or part thereof. Thank you!
Thanks for reading!
Mr. & Mrs. Ken Rockwell, Ryan and Katie.
Home Donate New Search Gallery Reviews How-To Books Links Workshops About Contact