Home || <<Back || Gallery || Tech || Links || About || Trips || Contact || Next>>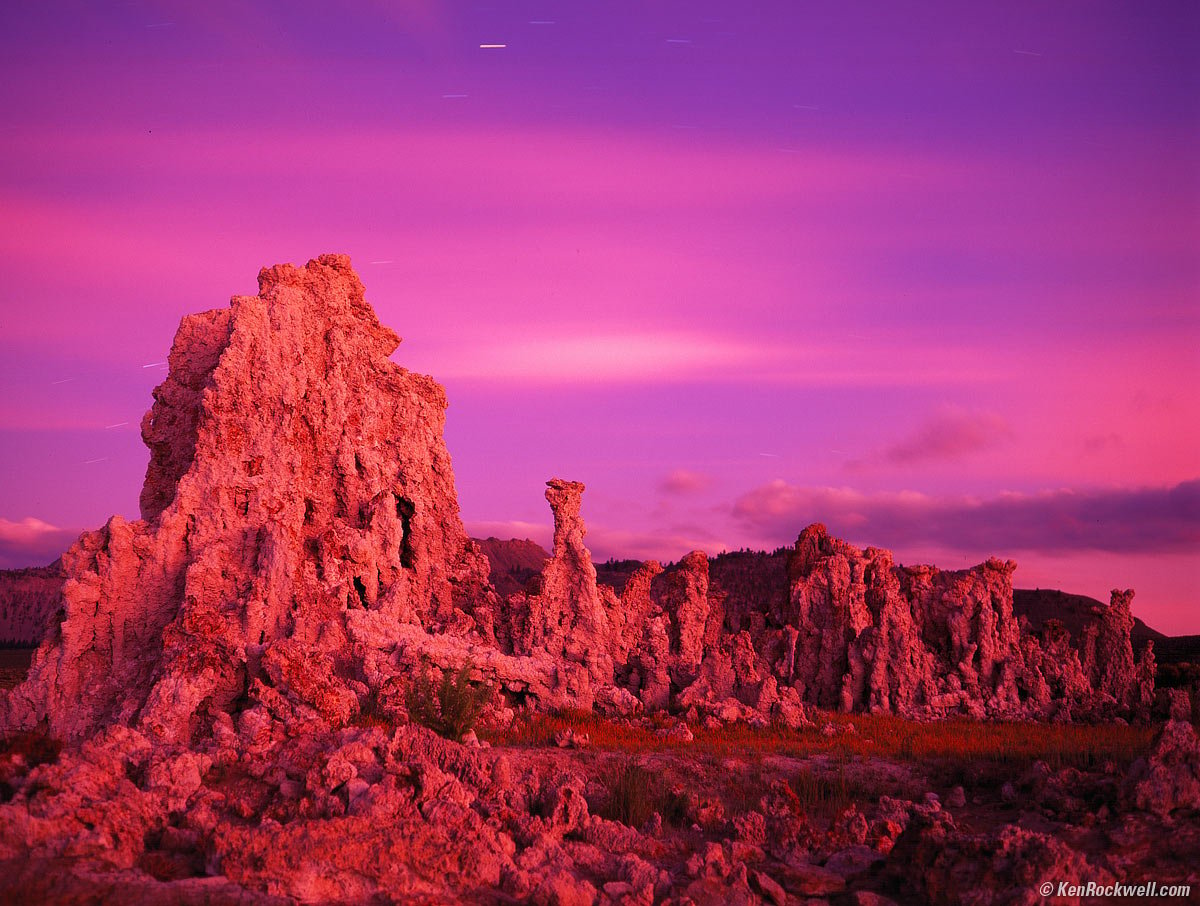 Mono Lake under Pinatubian Light
Camera doesn't matter: Plaubel Makina 67, 4 minutes (?) at f/4, Fuji Velvia 120. 25 July 1993.
NEW: How I made This Shot.
return to small, fast-loading images
Pinatubian refers to the special quality of light that happened after Mount Pinatubo erupted in the Philippines on 15 June 1991. The ash entered the upper atmosphere and for months we had very weird light at sunset, especially after sunset. This image was made about 15 minutes after sunset.
Home || <<Back || Gallery || Tech || Links || About || Trips || Contact || Next>>