Mercedes Starfest 2006
© 2006 KenRockwell.com
INTRODUCTION
The Mercedes-Benz Club of America has national meet called "Starfest" every other year. Mercedes drivers come to show their cars and learn to drive them better.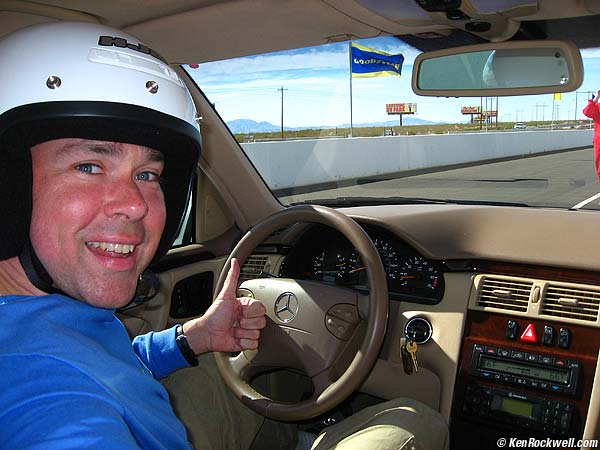 Starfest: driver training and loads of Mercedes!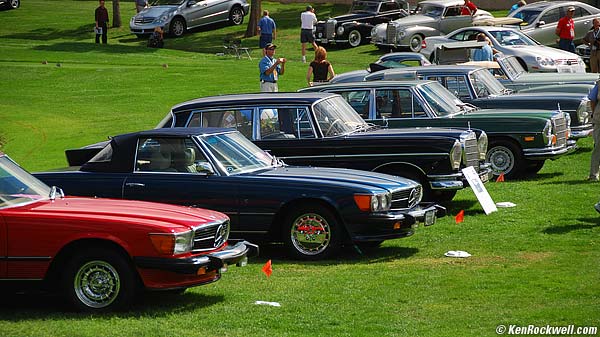 Starfest refers to the three-pointed stars on the hoods of our Mercedes. Starfest has nothing to do with Star Trek, a TV show.
I attended Starfest 2006 in Las Vegas, Nevada from October 1st - 5th, 2006.
If any of my facts or sense of humor needs correction, please let me know.
If your Mercedes is included here and you'd like the original file for printing, email me and include the original file number. I'll email it to you, with my compliments. If you'd like them all for your newsletter, send me a mailing address so I can mail you a CD.
If you want to see more photos of your Mercedes (or want me to remove it), let me know that, too.
Here we go!
01 October 2006, Sunday: Trip from San Diego to Las Vegas and welcome reception.
02 October 2006, Monday: Concours d'Élégance.
03 October 2006, Tuesday: Defensive Driving and Autocross.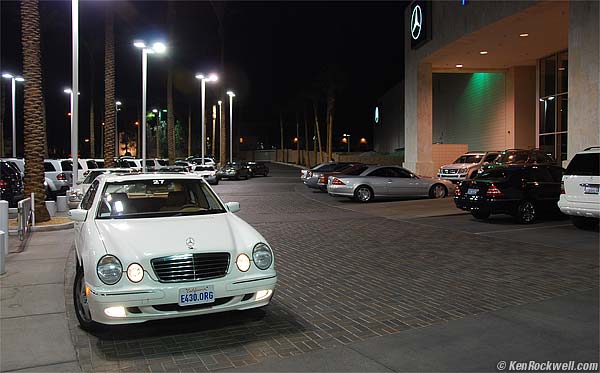 Ken's E430 visits Fletcher Jones in Las Vegas, after a day at the track.
(Race number and bugs are still on the windshield!)
04 October 2006, Wednesday: High-speed driver training and Tour of Fletcher Jones Imports.
All Days: Epic Photos made at The South Coast Resort.