Home Search Gallery How-To Books Links Workshops About Contact
Nikon 18-200mm
© 2006 KenRockwell.com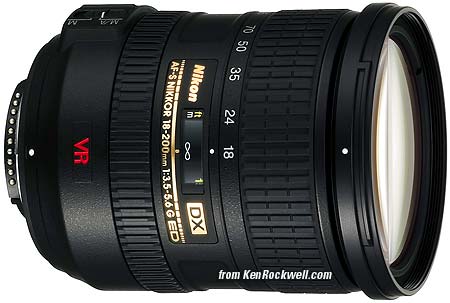 Nikon 18-200mm. (enlarge)
Light Falloff (Vignetting)
You'll see darkening of the corners at f/5.6 (wide open) at 100 mm and longer. Stop down to f/8 and it's gone. It's a little better at closer focus distances.
This is normal. Don't confuse it with filter vignetting.
This doesn't bother me. It may freak you out if you shoot blank skies at 200mm at f/5.6.
Stop down or zoom out and it goes away.
At 70 mm and below I don't see it at any aperture.