Nikon 18-200mm
© 2006 KenRockwell.com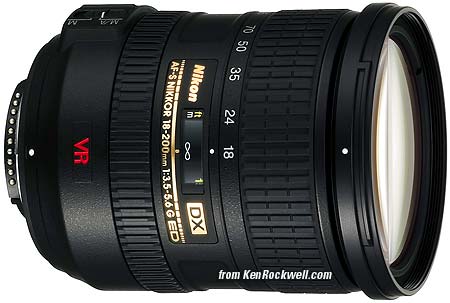 Nikon 18-200mm. (enlarge)
Flare and Ghosts
This shot is with my Nikon 18-200mm set to 35mm with a single coated Nikon A2 filter on my D200. It was bright enough to cause blindness, jet only the most subtle ghost happened to the lower right. Just a few years ago you'd be guaranteed to get a dozen little ghost images all over the image drawing a diagonal line from top left to lower right. This is excellent performance. The disc of the sun was tiny. The nuclear blast effect comes from the sky being so bright. If I wanted a pretty image I'd have use my graduated ND filter and waited until the sun went down further.
I almost went blind pointing it into the sun trying to cause ghosting. These are the colored blobs that back in the 1970s were all over your image if you pointed a zoom into a light source.
It was next to impossible to get ghosts. My Nikon 18-200mm appears to be immune. Modern lenses keep getting better and better at this.
There's no problem not using the hood. I never use one. Since I use a 77mm step-up ring I can't use the hood anyway.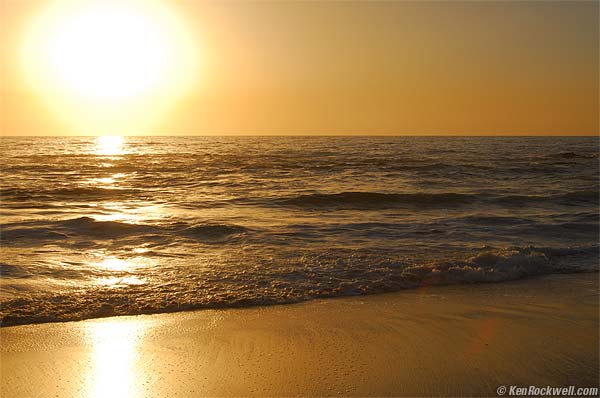 Laguna Beach, California, 07 January 2006.