Nikon D90 Accessories
(add $300 for 18-105mm lens) © 2008 KenRockwell.com

Nikon D90 with 50mm f/1.4 AF-D . enlarge. This one came from Adorama, and you also can order it from Ritz and Amazon. It helps me keep adding to this site when you get yours from these links, thanks! Ken.
September 2008 more Nikon reviews back to top of D90 Review
NEW: Nikon D90 iPod and iPhone App.
Kit lens
18-105mm VR (all Nikon AF lenses work).
GPS
GP-1 GPS lets one record 4 dimensions (lat, long, elevation and time) into EXIF data. Available November 2008.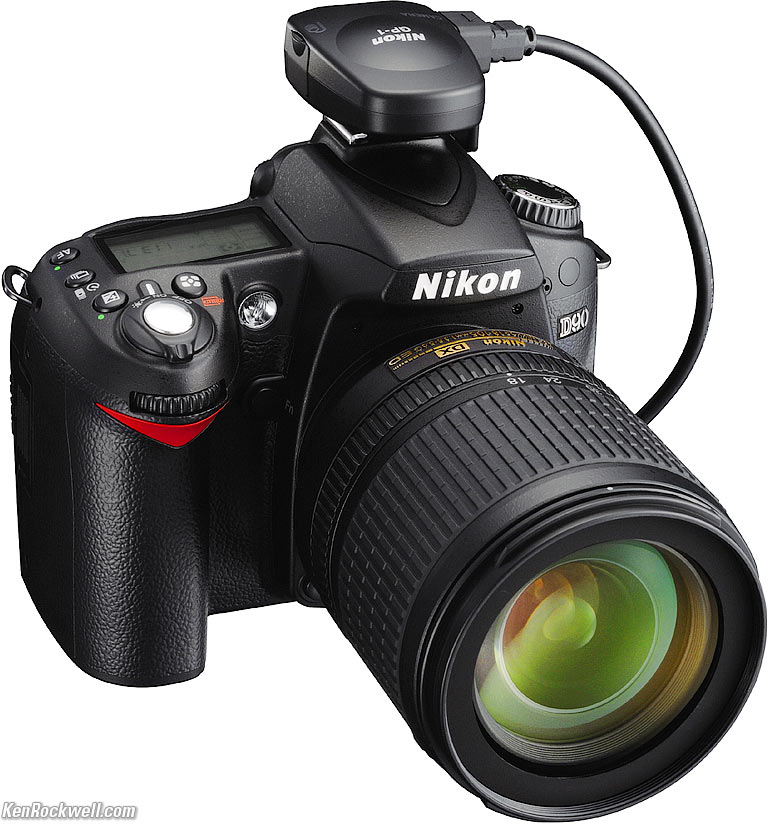 D90 with GP-1 GPS.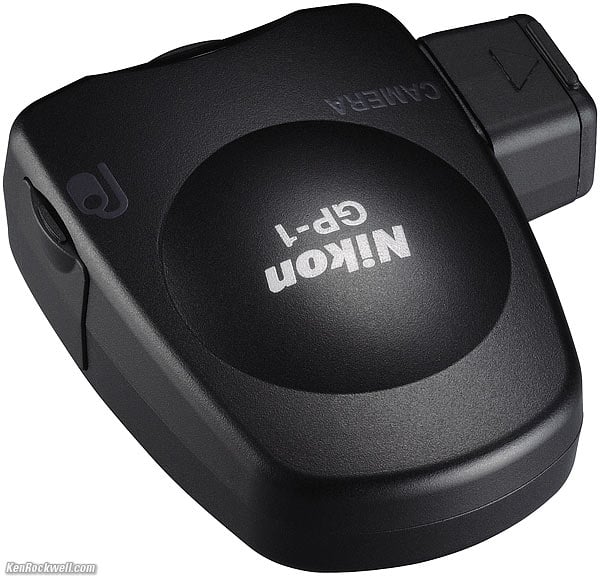 Nikon GP-1 GPS, sans goofy cord.
Remote Control
Gag Me: A new optional, dedicated MC-DC2 cable release. The good news is that it looks like it plugs in a lot more easily than the screwy 10-pin jobs, but I'll bet you it costs more than a standard $6 cable release.
Forget it, get the $17 ML-L3 wireless pocket remote instead.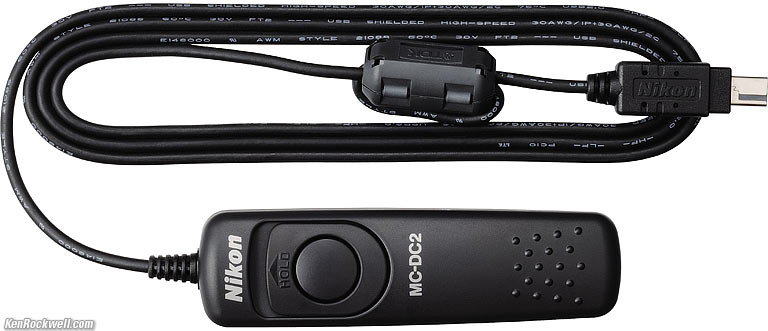 Nikon MC-CD2 Cable Release.
Grip
Optional MB-D80, same grip as the D80. Uses one or two EN-EL3e or six AA batteries.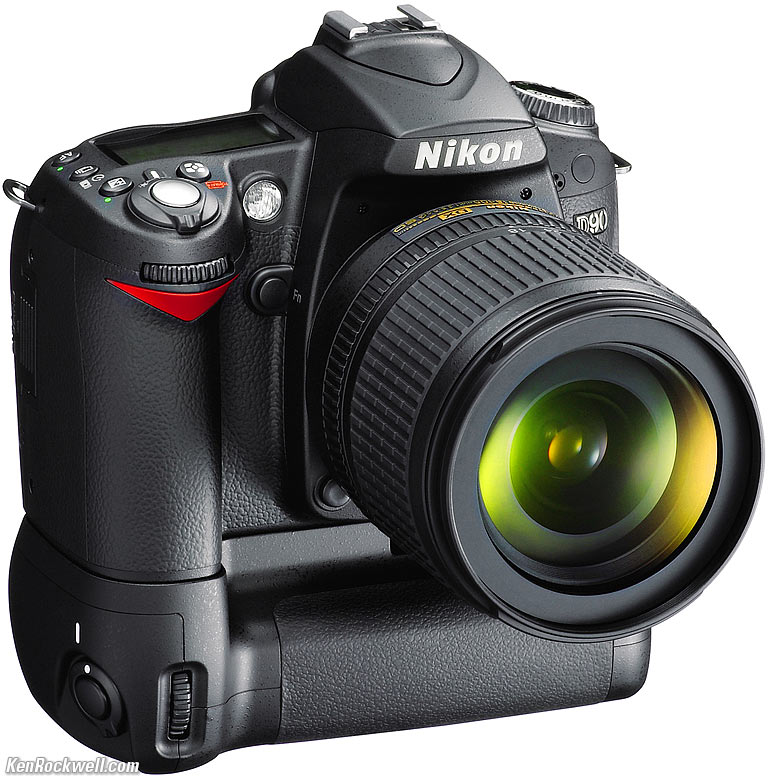 Nikon D90 and MB-D80 grip.
Software
Capture NX 2 software.
PLUG
I support my growing family through this website.
If you find this as helpful as a book you might have had to buy or a workshop you may have had to take, feel free to help me continue helping everyone.
If you've gotten your gear through one of my links or helped otherwise, you're family. It's great people like you who allow me to keep adding to this site full-time. Thanks!
If you haven't helped yet, please do, and consider helping me with a gift of $5.00.
The biggest help is to use these links to Adorama, Amazon, B&H, Ritz, J&R and when you get your goodies. It costs you nothing and is a huge help to me. These places have the best prices and service, which is why I've used them since before this website existed. I recommend them all personally.
Thanks for reading!
Ken