Home Search Gallery How-To Books Links Workshops About Contact
2003 VW Passat 6-Zyl
Pimp packages and special-order 5-speed manual transmission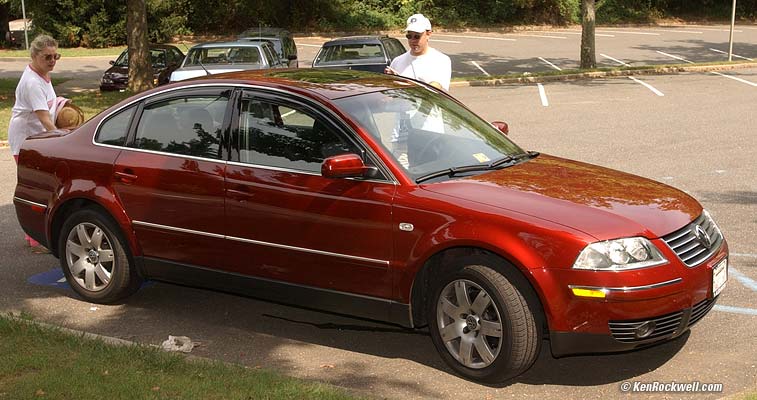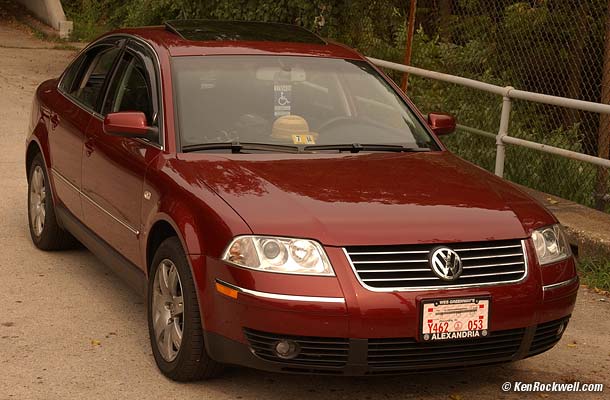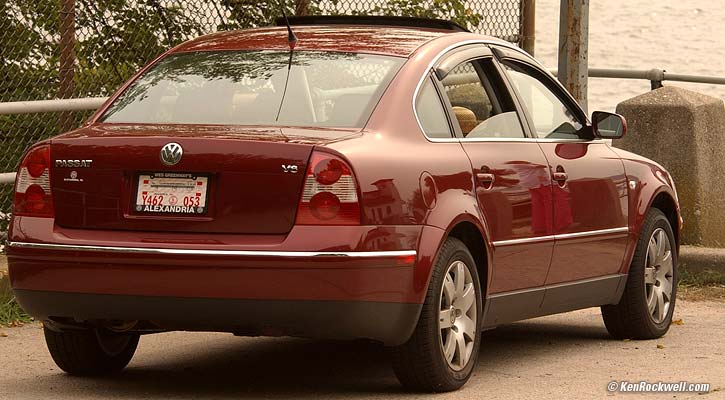 Mom's 2003 VW Passat.
Custom ordered from many states away with standard shift and premium packages. Made in Germany.
6 cyl. gasoline. FWD. P205/55R16 95H Conti tires.
Conserved to museum standards. Milage in August, 2005 (two years old): 6,200 miles.
MPG: about 28 MPG in light driving. 20.7 MPG average past 400 miles as my mom drives. Easy to get 29 MPG from a cold start driven delicately for a 10 mile ride primarily of freeway. Premium Fuel.