Born 8:16:30 PM, 15 December 2006, La Jolla, California.
8 pounds, 12.2 ounces (3,975g). 20" (51 cm).
The technical gobbledygook after each shot is the equipment I used for each photo. Many photographer friends ask.
---
31 October 2010, Sunday
Halloween! See my photos on Katie's website.
26 October 2010, Tuesday
Ryan and Mom play Red Light, Green Light!!!!! (recorded in high-fideltity at 8:31PM on my iPod Touch.)
14 October 2010, Thursday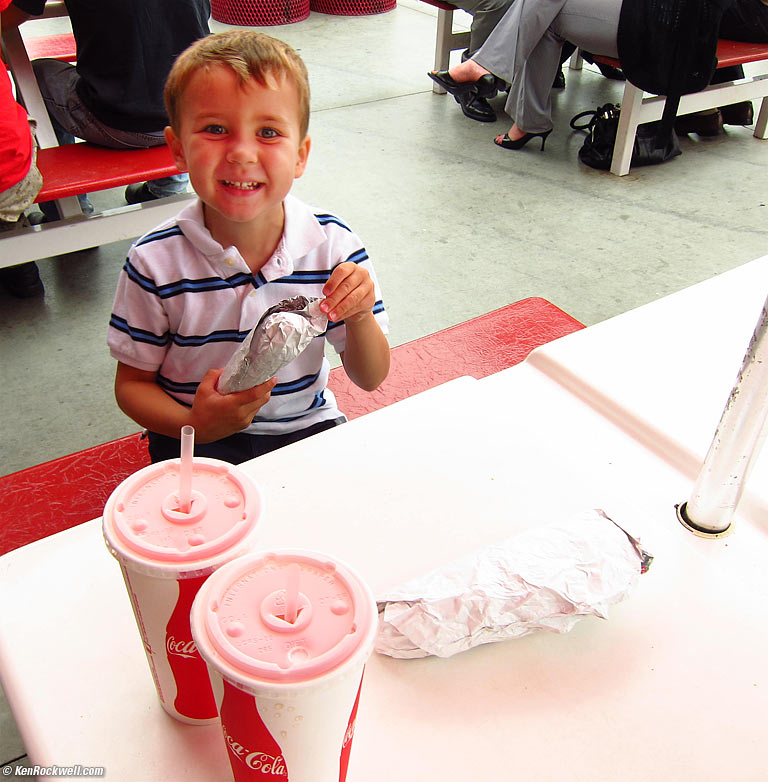 Lunch at Price Club!!!! (In the cups: Hi-C Fruit Punch.)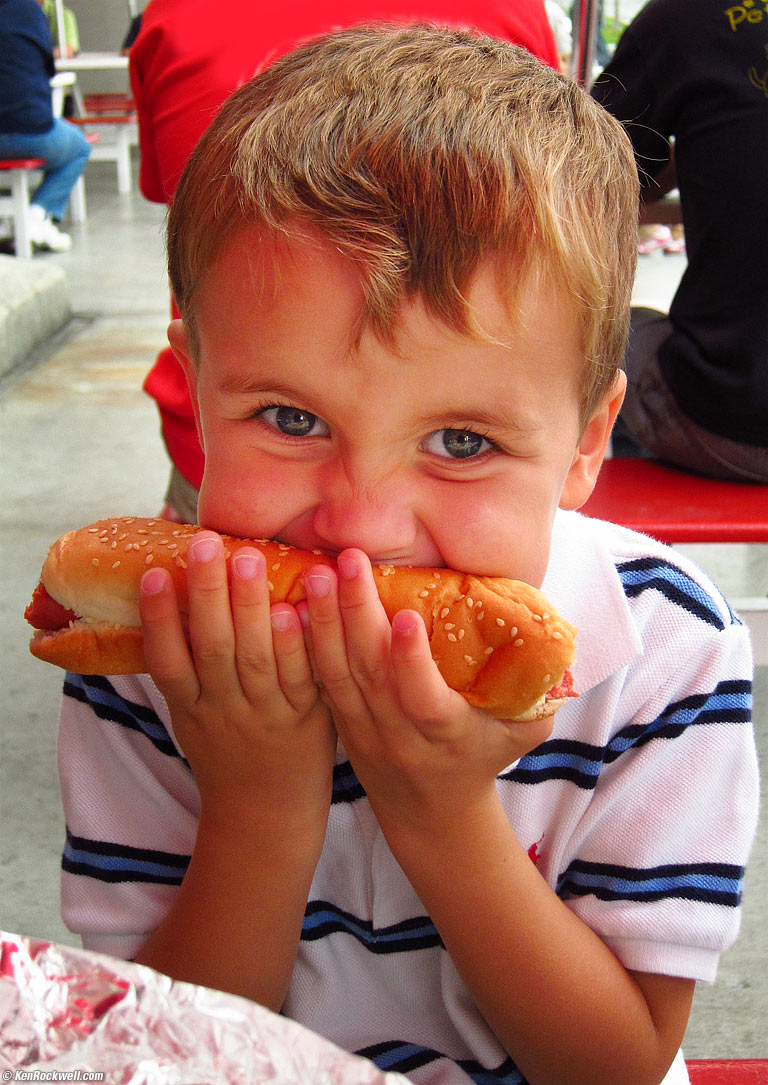 Yum!!!!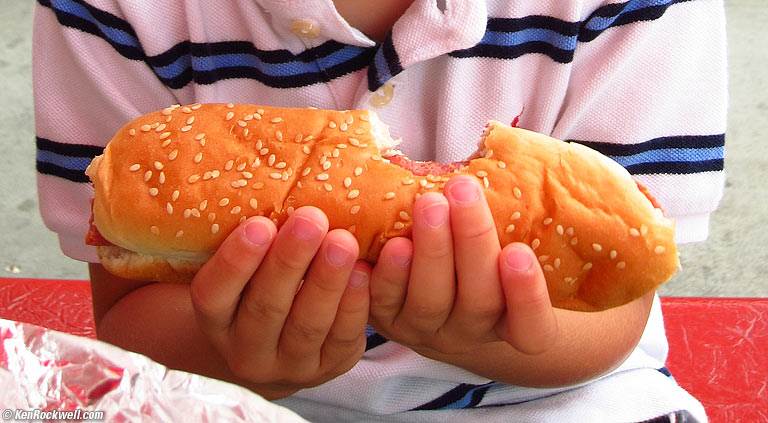 The Big Bite!
11 October 2010, Monday
Ryan and Katie go to the park!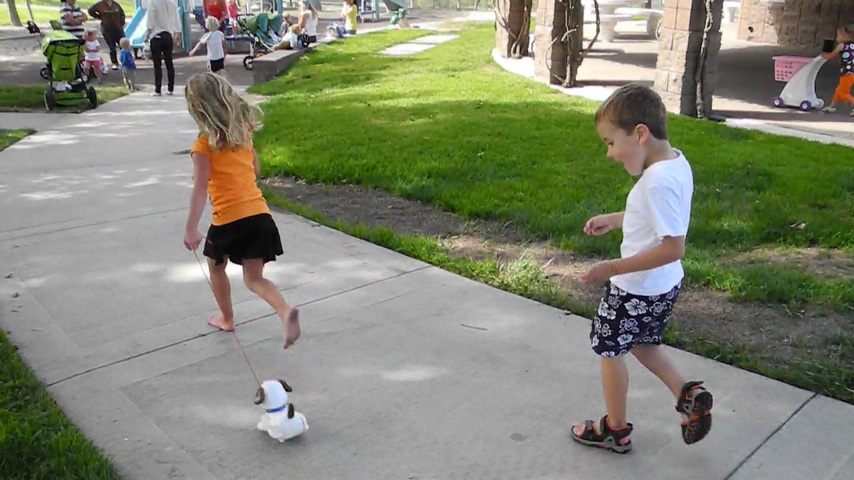 Click to play video! (original © 14MB file. as shot on a Nikon P7000.)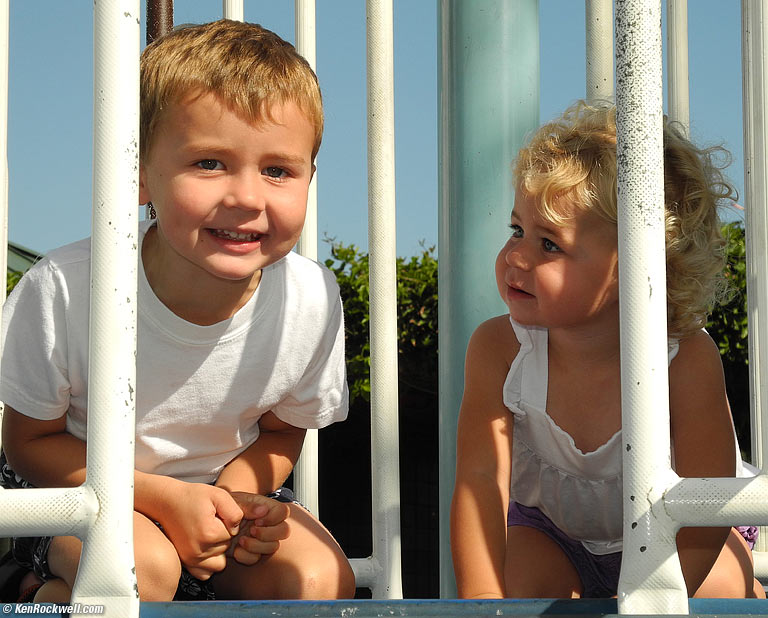 Ryan and Katie.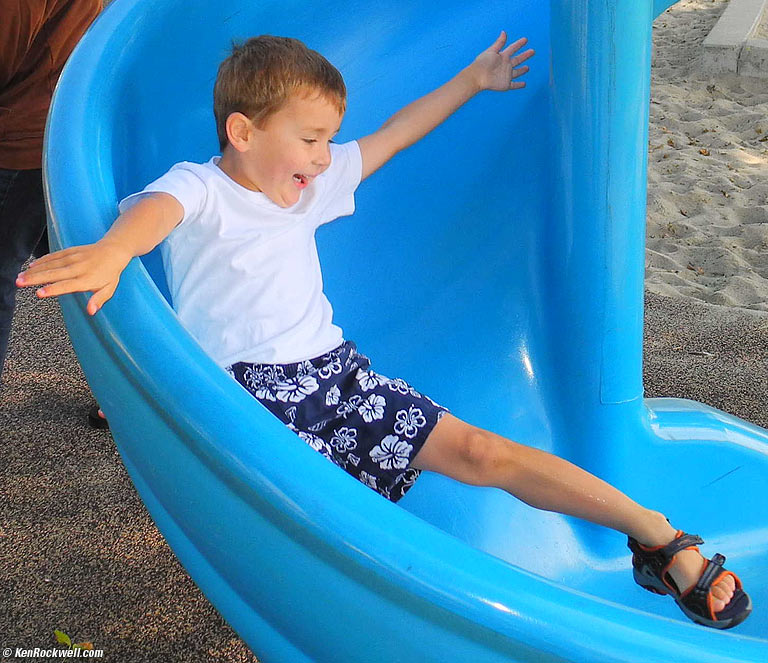 Ryan on the slide!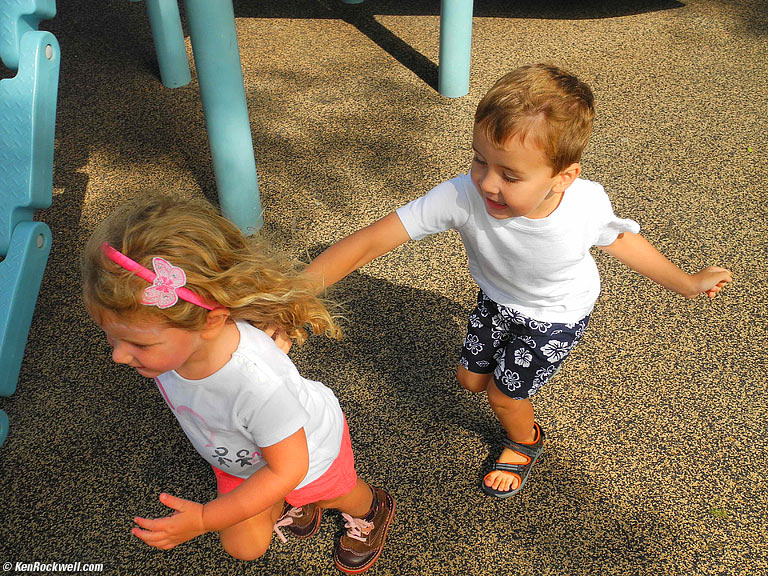 Ryan chases his friend Kate!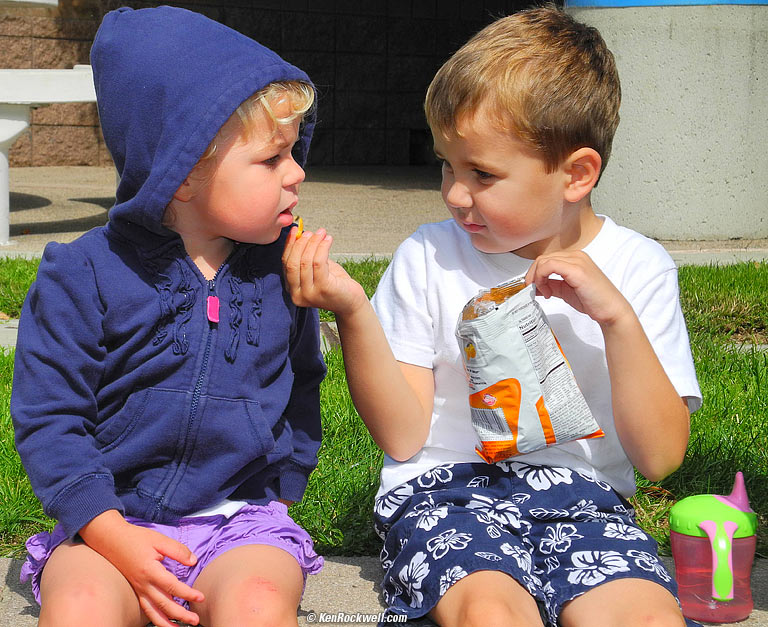 Snack time: Ryan feeds Katie!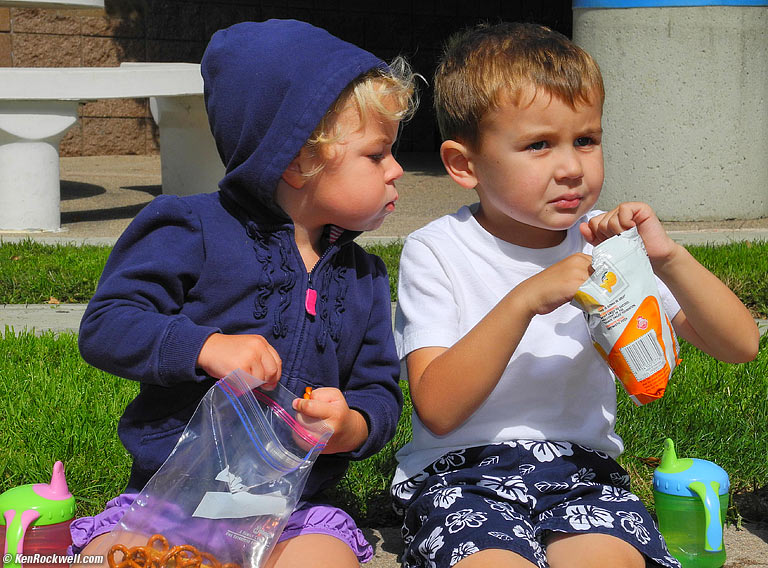 Katie checks out the rest.
Gogurt.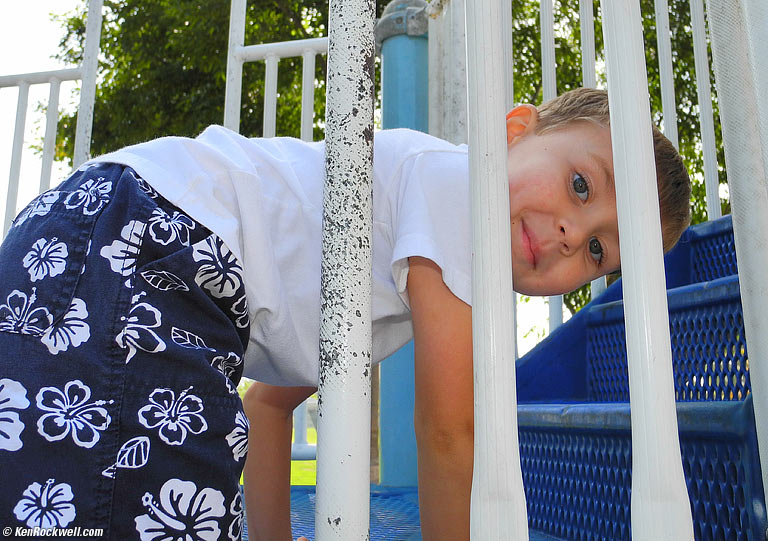 Back to climbing. (this and previous snaps today: Nikon P7000, Nikon SB-400 flash.)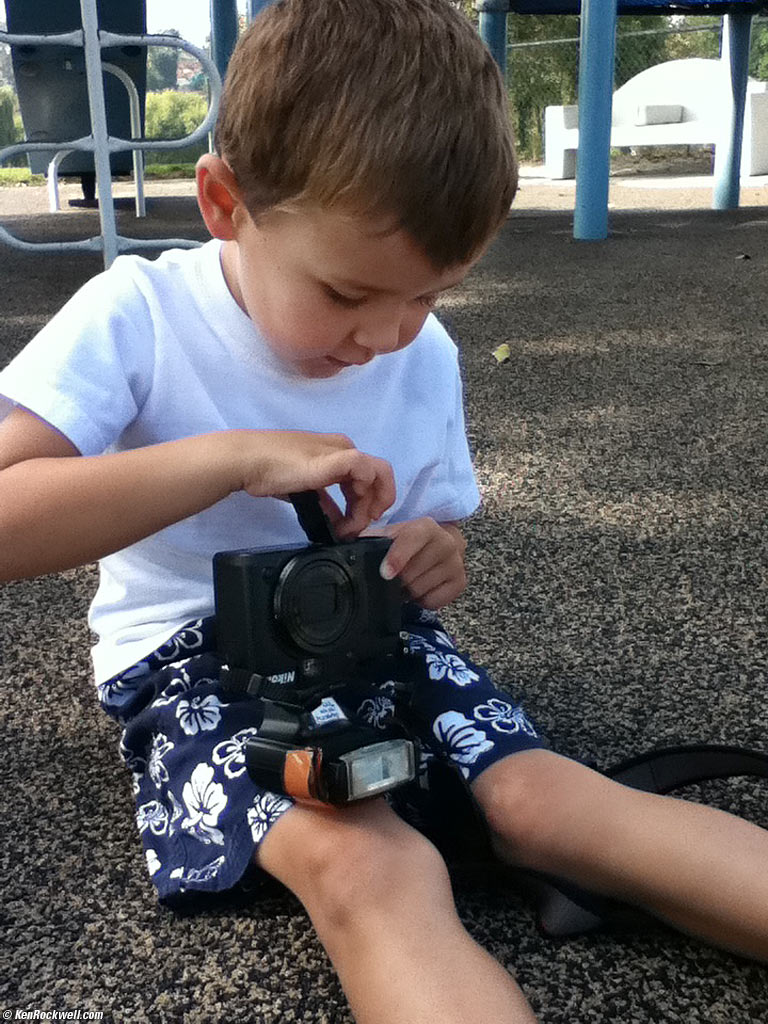 Ryan loads the card in the Nikon P7000. (photo snapped on iPod Touch.)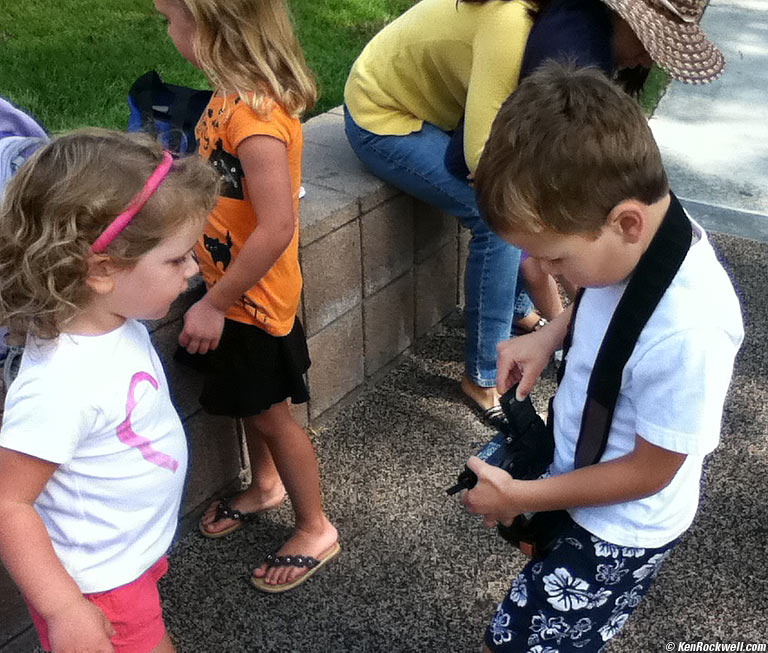 Ryan demonstrates his camera battery removal skills to the ladies. (photo snapped on iPod Touch.) You can see the photos Ryan made on Katie's page dated today.
August 2009 Summer fun!
June 2009 Loads of really cute water pictures!
May 2009 Loads of cute pictures!
January, February and March 2009
September, October, November and December 2008