Home Donate Search Gallery Reviews How-To Books Links Workshops About Contact

December 2012's News
Hot Deals RSS: daily (continuous live updates)
all © 2012 KenRockwell.com. All rights reserved.

Nikon: D800 D600 Canon: 5D Mk III 6D Fuji LEICA All random Ryan Katie
Recommended Cameras How to Take Better Pictures
Twitter Facebook Video Tutorials
28 December 2012, Friday
Canon 70-300 IS L deal
Adorama has the Canon 70-300 IS L on sale for just $1,099, usually $1,499 (add to cart for discount price; limited number available at that price).
27 December 2012, Thursday
Nikon 70-200/4 VR
I've been occupied with Christmas, and yes, my Nikon 70-200/4 VR arrived and it's great. It's super-sharp, feels great and is well-made in Thailand. For half the price of the 70-200/2.8 VR II, it's just as sharp.
Thus, I'd get the Nikon 70-200/4 VR for general use, and if you really need the larger aperture, get a 135/2 DC (or 135/2 AI-s) with the money you saved, and get the best of all worlds at the same price as just one 70-200/2.8 VR II.
Of course for general use, the 28-300 VR is still my favorite if I need a lot of millimeters.
Canon Deals
Canon 6D (full-frame!): Reg Price $2,099.00, add to cart price $1,999.00.
Canon 6D Review. The world's second-best DSLR overall at any price, and if size or weight or price matters, it's the world's very best DLSR. In fact, I haven't gotten to updating everything, but the Canon 6D has much better image quality than the LEICA M9 as far as color is concerned, and the 6D is so light I'd forget the LEICA today. Full-frame DSLRs have finally caught up after three years with the 6D.
Canon 7D (1.6x): Reg Price $1,599.00, add to cart Price $1,199.00.
Canon 7D review. Canon's best "little guy" DSLR.
Canon 50mm f/1.8 II: Reg price $110.00, add to cart Price $89.99! (limited to number on hand.)
Canon 50/1.8 review. The Canon 50/1.8 is among my favorite Canon lenses: ultralight and ultrasharp (sharper than the Canon 50/1.4 and probably sharper than the Canon 50/1.2, too.)
Canon 35mm f/1.4 L: Reg price $1,329, add to cart price $1,299!
Canon 35/1.4 L review. The Canon 35/1.4 L is the best 35mm f/1.4 SLR lens I've tested, and much less expensive than Nikon's plastic copy. It's been in Canon's catalog for a while, so it's a screaming deal on a superior lens.
25 December 2012, Christmas Day
Yay!
24 December 2012, Christmas Eve
Olympus Deal: Adorama's got the Olympus E-P3 with 14-42mm on sale for $499.
It also includes free shipping, a case and an 8GB card. It used to be $899!
21 December 2012, Winter Solstice
Winter started at 6:12 AM New York City time.
D800 App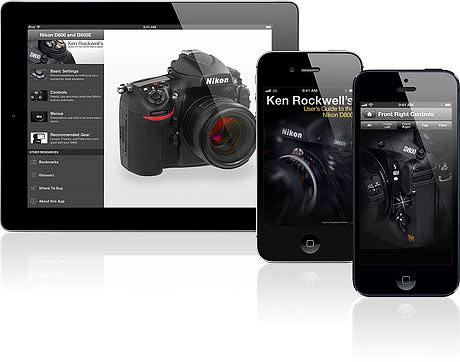 My new D800 App is all ready! Yay!
D800 Kit Deal
Adorama's got the D800 and a boxload of extras on sale for just $2,796.95. It also includes free 2 day shipping and 4% rewards, whoo hoo!
Adorama also has a limited number of Nikon-refurbished Nikon D800s for sale for just $2,299.99 each — with free shipping! Pay $7.95 for Adorama's VIP club, and they'll throw in a full year's extra warranty as well.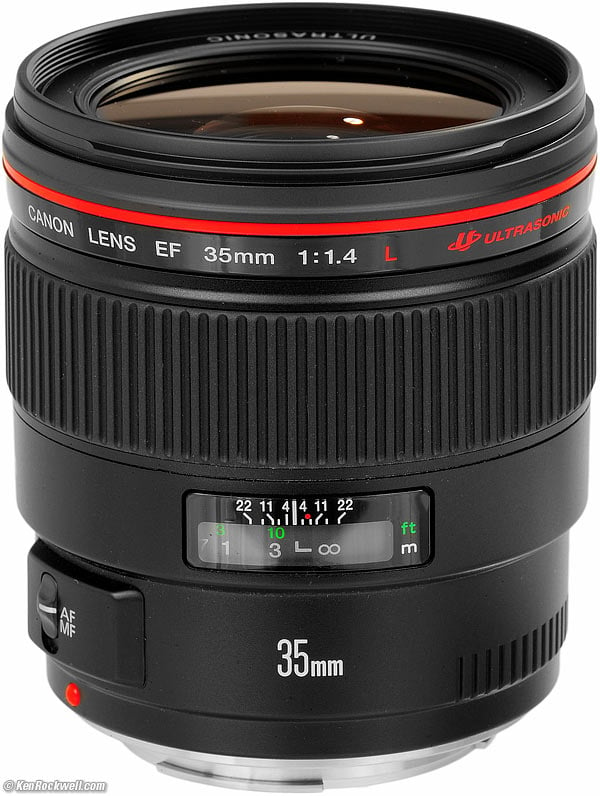 Canon EF 35mm f/1.4 L.
NEW: Canon 35mm f/1.4 L Review.
One of Canon's best lenses of all time, and a screaming bargain, too.
TIn Whiskers
Tin whiskers are a deadly side-effect of malinformed do-gooders who are trying to ban lead. They often make electronic circuits go haywire, sometimes with deadly results, as in the Toyota unintended acceleration deaths.
Anyway, a USC student has uncovered some of the mystery as to why they grow.
The US Military no longer buys anything made with lead-free solder, which is the real way to eliminate the problem.
20 December 2012, Thursday
Cartier-Bresson Meets His Match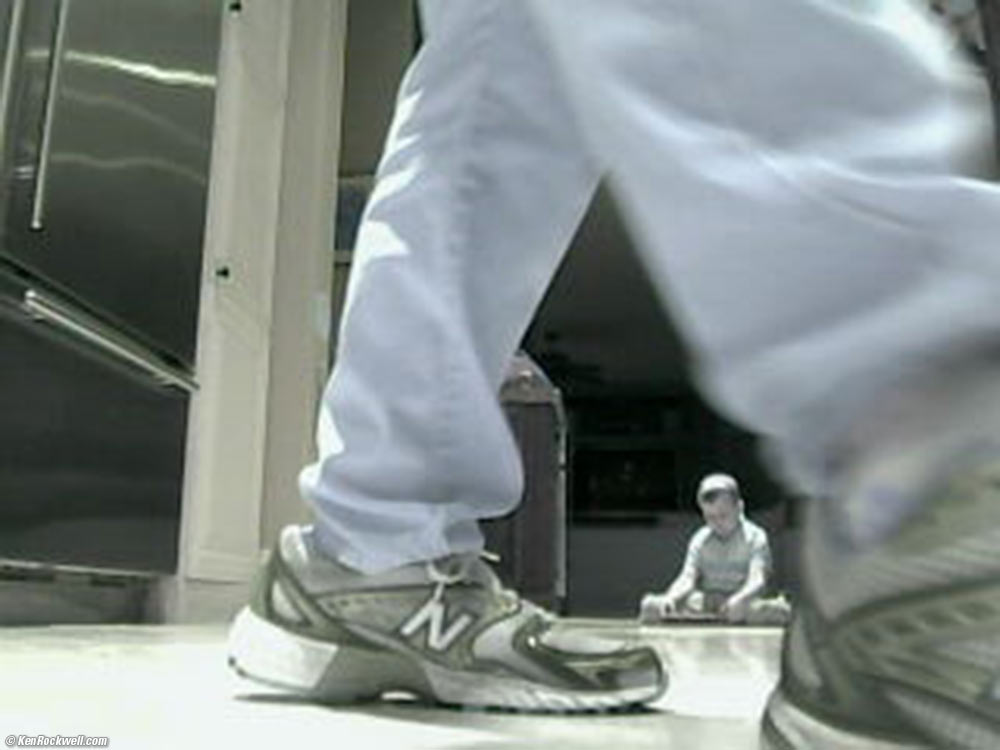 Ryan under mom's feet, as snapped by himself remotely.
Children see more clearly than most adults. Ryan snapped this by remote control using his Brookstone Robot Rover, heh heh.
It's an infra-red camera, which explains the alternate color rendition. I really ought to tone it in black and white, but I digress.
Manhattan-only Apple deals
Valid only in Adorama's Manhattan store, here's a coupon for a $100 gift card when you buy an iPhone 5 or any other LTE device, or a $50 gift card when getting an iPad.
Valid for walk-in only. Merry Christmas!
19 December 2012, Wednesday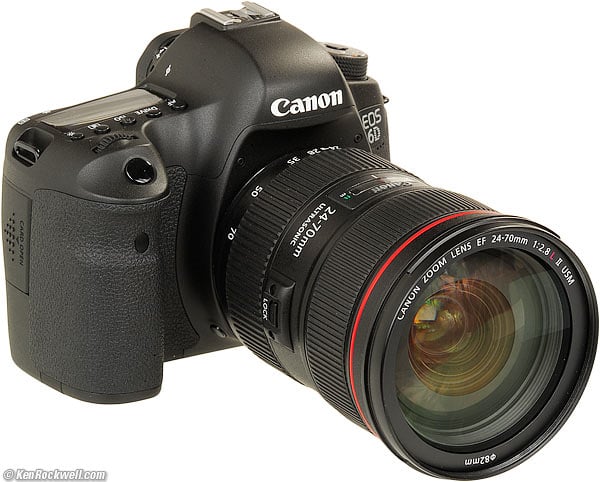 NEW: Canon 6D Review.
I've added plenty of information and sample images.
It's the world's second-best DSLR, right behind the 5D Mark III.
Get a Nikon D600 on special if you're married to Nikon, but if you want better, the 6D is worth it.
18 December 2012, Tuesday
Fuji X100
After reviewing the RX1 last week, I shot my Fuji X100, and it's such a better camera in every respect. Pixels don't count if they're the wrong color or you missed the shot waiting for the flash to recycle or can't get the camera to shoot the way you want — or if it lacks a proper viewfinder.
I added the X100 to my comparison at my Sony RX1 Review.
More good news: the Fuji X100 is down to $1,099!
15 December 2012, Saturday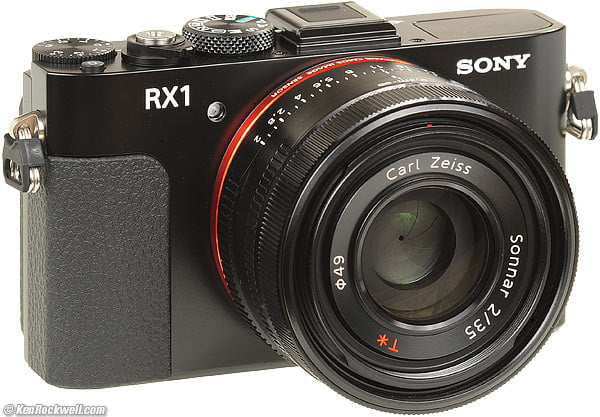 Sony RX1.
NEW: Sony RX1 Review.
Good? Yes.
Great? No.
14 December 2012, Friday
Nikon D600 and 24-85 VR Giveaway
Adorama is giving away D600s, and throwing in the 24-85 VR and extended warranty, a 32 GB card, a case, a spare battery & charger, a remote trigger, Wi-Fi adapter and a cleaning kit, all for $1,996.95 — less than I paid for my bare D600 body a couple of months ago.
Not only are they throwing in a $600 lens, case and a bunch of other goodies for over $100 less than I paid for my bare body alone, they're throwing in 4% rewards as well.
If you're not upgrading to Canon (the Canon 6D is so much more pleasant to use than the D600), now is the time!
Canon 6D Wi-Fi — yes!
AHA! I finally figured out how to email photos from the Canon 6D!
All you do is get the free EOS app, set up Wi-Fi so the camera talks to your iPod/iPhone/iPad (even I figured it out), and it's then easy to browse through the photos on your camera's card using your iDevice.
See one you want to mail? Just tap the envelope icon (different from the box with an escaping arrow icon we expect), and the image appears in your Mail program. Address it and send!
One gotcha is that your iDevice is talking to the 6D's wireless network, which isn't connected to the Internet. To send the mail, your data plan on a phone may or may not work at the same time.
I don't use a data plan, I only use Wi-Fi on all my devices, so no big deal; my devices hold my unsent mail in my outbox and send it all automatically as soon as I'm connected again to a regular Wi-Fi network automatically.
In field use, this probably will be transparent: I'll set my device to talk to my camera, and when I get back in range of Wi-Fi, my device will grab the new connection and send everything seamlessly - even if my iDevice is off!
More great news: someone smart made the app so that the emailed images are perfect. They are 1,920 x 1,280, are super-sharp, and each is only about 500kB of data. Brilliant!
NEW: Athentech Perfectly Clear Review.
This software does a great job, fast, of making my pictures even better.
NEW: iPhone 5 Sample Images.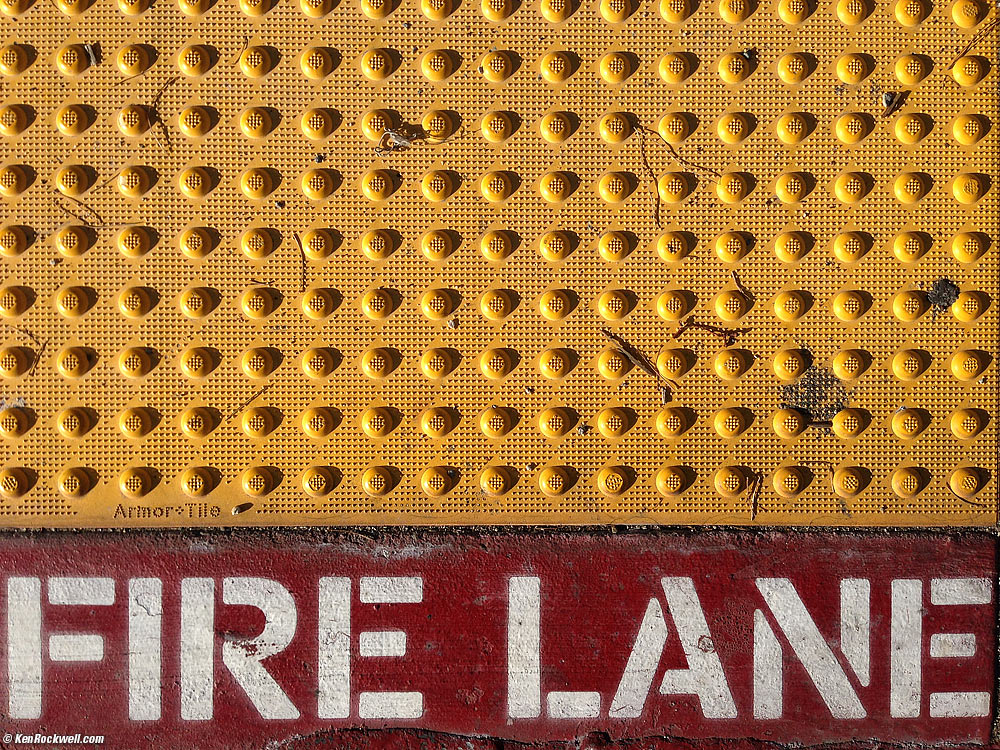 Fire Lane (iPhone 5 snap).
I just started a page with an image or two of iPhone 5 Sample Images. Actually, I've got a month of images to share; these are what was on the top of my pile. This page will expand.
12/12/12, Wednesday
I shot my new EF 35mm f/1.4 L yesterday on my 6D, and it's amazing. It takes a while to write a review, but if you've been considering it, it's an extraordinary lens, extraordinarily well built, and a bargain today.
Canon Point-and-Shoot Deal: $69!
Adorama's got the Canon A2400 (16 MP, 28-140mm equiv. 5x optical zoom, 2.7" LCD, Li-Ion battery and charger) on sale for $69 in black or silver, or in baby blue or pink for the ladies. (The picture of the black version looks a bit brown me.)
$69 is a steal. Adorama usually gets $120 for them if you don't know about this deal, and Canon sells them for $149.99.
Nikon D3100 with lens: $379!
Adforama's got refurbished D3100s for only $379 with lens. Pay $7.95 for Adorama's VIP club, and they'll throw in a full year's extra warranty as well.
11 December 2012, Tuesday
Canon 6D RULES!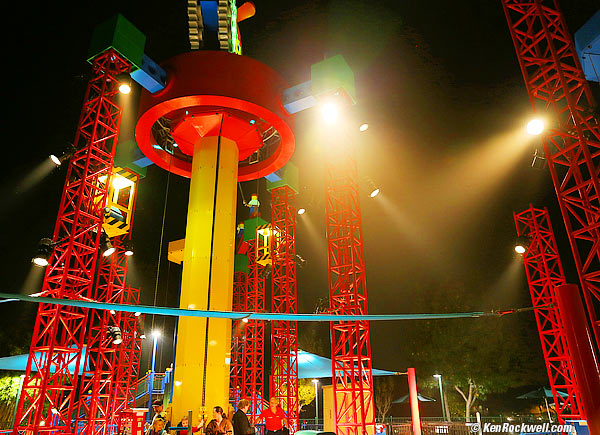 Bremen, Germany, hand-held at night. (mit 24-70/2.8 L II, f/2.8 @ 1/40, pushed to higher ISO in Photoshop.) full resolution.
I'm working on the images I shot on my Canon 6D for you. Same as 5D Mark III: brilliant, sharp, and Auto ISO to ISO 25,600 makes IS or fast lenses obsolete.
One more thing the 6D won't do for $1,200 less than the 5D Mark III is to allow me to change the file name prefix (and that's $1,200 less than the 5D Mark III's now discounted $3,300 price). On the 6D, it's always IMG, while on my 5D Mk III, I can change it to KEN or 5D3. Maybe I can do this on the 6D using a computer, but if it takes a computer, it doesn't count.
I'll pay $1,200 for dual card slots, but for normal people, the 6D is the way to go.
If money matters, get the 6D. If you use it every day, get the 5D Mark III. It's the age-old story.
Canon 5D Mark III Deals: $2,999!
$3,299 body-only (add-to-cart and it's only $2,999); $3,900 with 24-105mm lens (add to cart and it's only $3,599!)
08 December 2012, Saturday
Canon 6D RULES!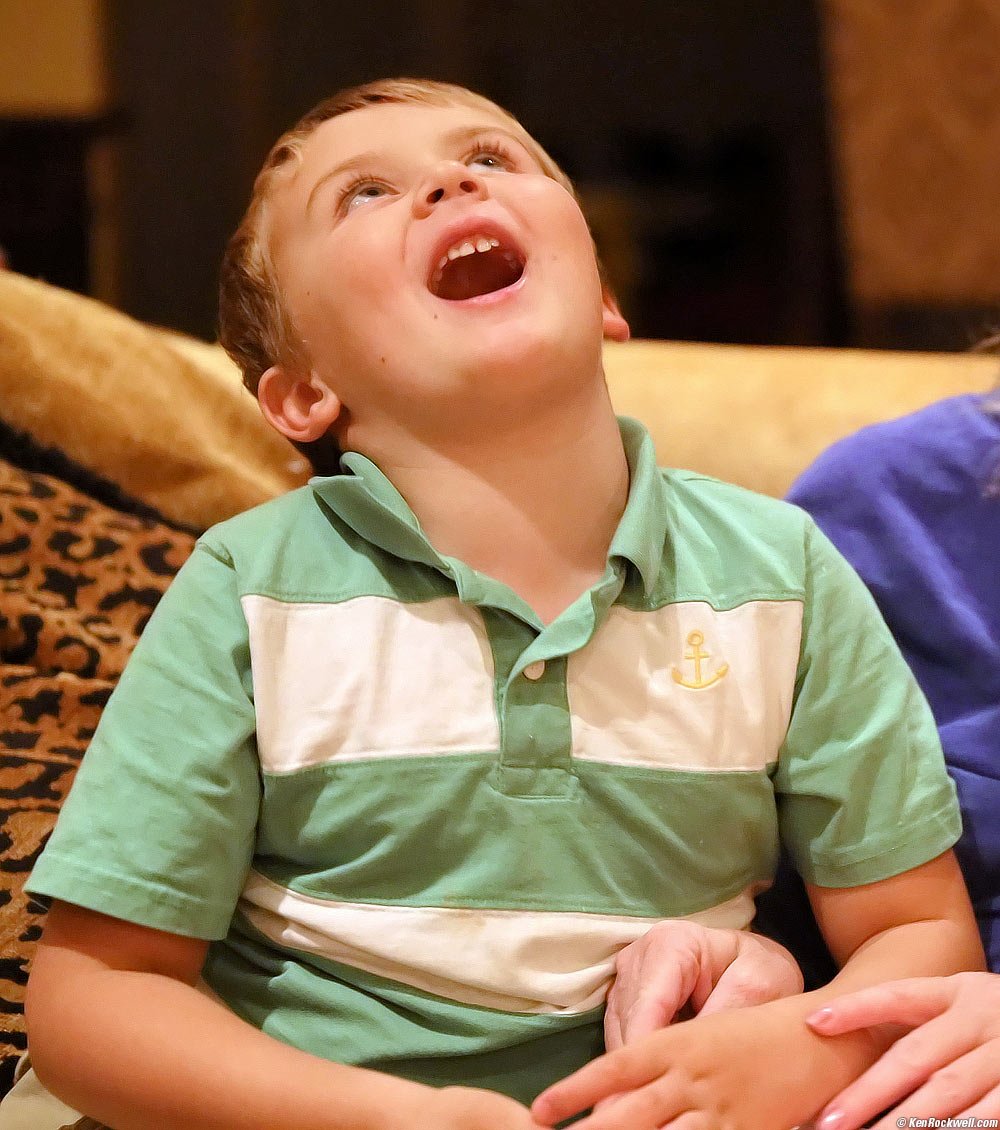 Ryan thinks "Elf on the Shelf" is hilarious. (cropped from horizontal Canon 6D shot at Auto ISO 6,400, 75W PAR Halogen lighting, color-corrected and lightened in Photoshop CS6, Canon 24-70mm f/2.8 L II at 70mm at f/2.8 at 1/60.) bigger.
I just picked up my Canon 6D yesterday, and it's awesome!
For most people who don't need the second card slot for backup, it replaces the 5D Mark III, and even improves on what was the already world's best DSLR ergonomics.
The 6D betters the 5D Mark III because the PLAY and ZOOM buttons are now where we can hit them with our shooting thumb. No longer are they on the wrong side, demanding a second hand, as they are on the 5D Mark III (I program my 5D Mark III to work around this).
All the Auto ISO options and pretty much everything are the same as the 5D Mark III. The LCD lacks auto brightness control, and it otherwise the same awesome screen: the best in any DSLR.
The 6D is just as toughly built as the 5D Mark III, just a little smaller, a little lighter and a lot less expensive. The 6D's AF system is the better, simpler 9-point one from the earlier cameras. It just goes!
The 6D adds GPS and Wi-Fi over the 5D Mark III, but I have to grumble when the Wi-Fi will only be figured out by you computer guys, and even if you get it to go, it doesn't do anything useful. It won't let me drag and drop files to my computer, replacing my card reader, and won't let me just email photos directly or read the Internet, so who cares? My iPod Touch does a hundred times more useful things over Wi-Fi, and unlike the 6D, the iPod just works.
I've only made a few shots last night before night-night time, and those shots are enough to confirm that as I expected that the 6D has the same image quality as the 5D Mark III. No surprises here. Resolution is the same; anything from 18MP to 24MP is all the same.
Thus the 6D handles and feels just like the 5D Mark III (with a few improvements), has the same great LCD and tech image quality, and costs a whole lot less.
Quality
I picked up my Canon 6D, EF 35mm f/1.4 and EF 35mm f/2, along with my Nikon 70-200/4 VR yesterday.
All the Canon items, even the least expensive EF 35mm f/2, are made in Japan.
The Nikon 70-200/4 VR is made in Thailand. It feels great; it has a plastic filter thread but a metal zoom ring. It's a winner — updated reviews all coming of course.
D600 or 6D?
Easy: 6D.
I keep using the weasel word "Nikon" in describing the D600 as "Nikon's" best DSLR, while the Canon 6D and 5D Mark III are simply the world's best DSLRs.
I own a D600 for nostalgic purposes; I can use all my old NIKKOR lenses on it.
If you're married to Nikon (I'm not), the D600 is the way to go, but if you want the best DSLR, the 6D and 5D Mark III are in a much better class. They have better LCDs and don't demand two hands just to play back. Nikons now drive me nuts, while with my Canons I just shoot.
The 6D handles, feels and shoots. The D600 requires twice as many hands just to play and review images, and its power switch keeps turning itrself off.
My 6D images look better too, due to better colors. The green shift problem with the D600 is not something I take lightly.
The New Nikon D4S
A reader asks when we can get it: an improved D4 with the bugs worked out and 11 FPS.
Easy: it's already here. It's called the Canon 1D X. The 1D X is worlds ahead of the D4, at least if you're a still shooter. For still shooters, the D4 is a step backwards from the D3S, while the 1D X is a huge step forwards. The D4 is loved by video shooters, but that's not me.
The D3S sells for only about $3,500 if you know How to Win at eBay, which is a whole lot less than a D4.
Long Live John Silva
Speaking of video, I worked with television pioneer John Silva in Hollywood for quite some time back in the 1990s and early 2000s.
He invented the "Telecopter," or was the first ever to get a TV camera into a helicopter back when cameras were as big as cars, and never stopped designing television facilities.
Sadly we lost John the other day at age 92.
07 December 1941, Pearl Harbor Day
LEGO Cameras
Golly, I just found two kinds of LEGO cameras for sale!
71st anniversary of Japan's Terrorist Attacks
Sadly, the lack of any formal declaration of war defined these attacks as simple terrorism, not an act of war — oops!
Back then, the terrorists used Nikon's military rangefinders and bombsights, which were among Nikon's core products. Nikon didn't make cameras or consumer goods until after its military activities were disbanded after WWII, but curiously today Nikon has returned to making rifle scopes and shooter's rangefinders.
This military background is why Nikon's cameras first were solid, pro-only models from 1948 until plastic cameras started popping up from Nikon in the late 1970s.
Canon, on the other hand, was founded in the 1930s expressly to make cheap copies of the LEICA, which shows us why Canon only made consumer products also up until about the late 1970s when it tried to compete with Nikon in the pro market. Canon didn't win the pro market away from Nikon until Canon gambled everything on its EOS autofocus system in 1987, and finally won the pro sports and action shooters away from Nikon in the early 1990s.
This said, I think I'm going to pick up my new Canon 6D, EF 35mm f/1.4 and EF 35mm f/2, along with my Nikon 70-200/4 VR, all later today.
I should be able to pick up my Sony RX1 and Canon EOS-M early next week. I'm expecting the Canon to win on color rendition and the Sony to fail on the same thing, but we'll see. Color rendition is everything today when it comes to technical performance; resolution has been sufficient for the past ten years, and hyper-ISO performance likewise is swell today in every camera. Heck, my iPhone 5 works in any light. Here's a shot of a palm in moonlight. The dot below the moon? It's the planet Jupiter!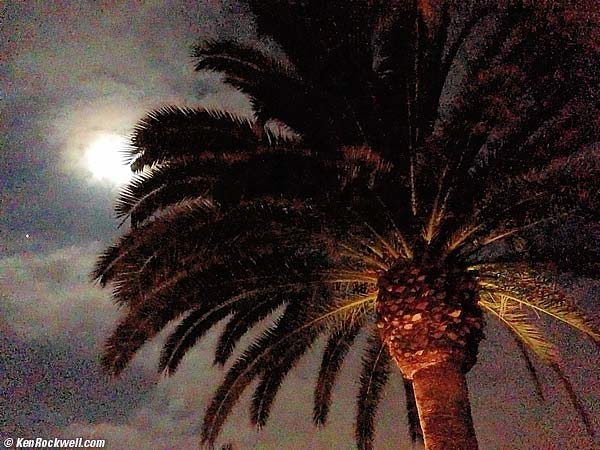 Palm in Moonlight with Jupiter. iPhone 5, ISO 3,200, f/2.4 at 1/15 hand-held.
Sure, my 5D Mark III and 24-70/2.8 L II would be cleaner, but my iPhone was in my pocket — not my 5D. The iPhone lens is a half-stop faster, too.
New York's Growing Zombie Problem
Mostly unknown outside of Long Island until this item hit the news, Eastern Long Island has had a rash of zombie sightings. No knows for sure what's causing it, but some suggest it's some bizarre residual radiation caused by leftovers from Long Island's closed Shoreham nuclear plant interacting with God knows what's left over at Tesla's lab not far away, along with whatever mad science is going on at the government's Brookhaven National (nuclear) Laboratory just five miles down the William Floyd Parkway.
The sightings have been quickly cleaned up by local law enforcement, but some people are running scared, especially if their home borders on the woods. Adorama even has a "Zombie Apocalypse Survival" section for those who prefer to be prepared.
06 December 2012, Thursday
Nikon D4 Deal
Nikon D4 with Lexar 32GB Pro 1000x CF Card, spare Nikon EN-EL18 Battery, Nikon AN-DC7 Wide Neck Strap, Nikon MC-30 Remote Cord and Mack 3 Year Extended Warranty: $5,996.95, plus 5% rewards.
Sexy One Now Shipping

Fuji X-E1 with 18-55mm OIS - Black: $1399.00
Fuji X-E1 with 18-55mm OIS - Silver: $1399 Limited Qty

Fuji X-E1 Body - Silver: $999.00 Limited Qty.
New Tamron 70-200/2.8 VR
There's a new $1,500 Tamron 70-200/2.8 IS for Canon, 70-200/2.8 VR for Nikon, and also in kits.
No, I haven't tried it, but if money mattered, I'd get the Nikon 70-200/4 VR ($1,400) or Canon 70-200/4 IS ($1,120) for better quality for less money — or buy these or the f/2.8 versions used. I always go for real quality (name brand vs. copy-cat) over features (f/2.8 vs. f/4) when money matters, and buy used over new.
NEW: Apple iPod Touch 5G Review.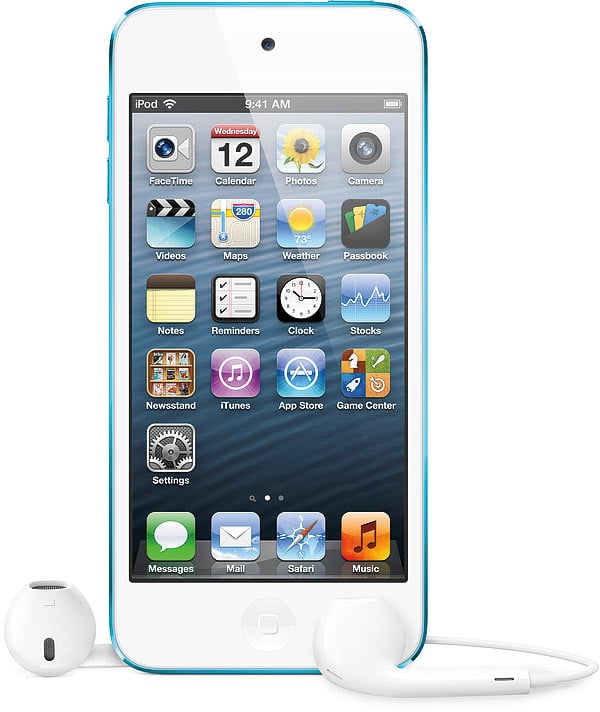 Apple iPod Touch 5G.
I just got one yesterday; the review will grow as I learn more.
Not as good as the iPhone 5, especially in low light, but still pretty darn good. The biggest gotcha is the curious lack of auto brightness control for the LCD, and otherwise, a huge improvement over the previous iPod Touch 4G camera.
I also owe you an iPhone 5 review, but I'm trying to find some new superlatives so I can do it justice.
The great things about both these new cameras is the far superior ergonomics compared to anything else. How is it that Apple makes a better-handing camera, and can put it inside an iPod that does everything under the sun, and it's faster to use than cameras from Nikon and Canon and etc. whose cameras are just cameras? It's because Apple does its homework to refine the user interface, while other companies spend too much time tripping over each other trying to cram in too many junk features instead.
If Cartier-Bresson was starting today, he'd be working unseen with an iPhone, the ideal street, candid and life-documenting camera.
What is an FX Lens?
All Nikon SLR lenses are FX lenses, unless they are specifically marked DX.
DX is a handicap; DX lenses can't cover the larger FX sensor, while all other lenses easily cover both sensor sizes.
Too many people are getting tricked into buying or replacing lenses they don't need to, not realizing that all Nikon's fantastic SLR lenses, manual and auto focus, made since 1959 are FX lenses, and work great with Nikon FX cameras.
You probably already own the lenses you need for a D600 if you have an old 35mm Nikon camera sitting unused in your closet.
Sony Pro Headphone Deal
The Sony MDR-7506 are the world's best-selling professional headphones, and B&H has them on sale for just $75 (add to cart for the lower price).
These are fantastic for pro DSLR audio-for-video monitoring.
For music enjoyment, the Sony MDR-V6 are a little better for just $70, while the similar MDR-7506 have been #1 for a decade or more in pro video.
05 December 2012, Wednesday
Tripod Deal
My favorite Dolica tripod is on sale for $30, complete with ball-head and padded case.
It's my favorite because it's more than sturdy enough, it's fast and easy to set up and strike (put away), and it's small and light enough in its tough included case to make sure I've always got it reasonably handy if I need it.
If you want a bigger, tougher tripod, I'd go no further than this Dolica carbon-fibre model.
You can pay a lot more for advertised brands like Induro or Benro, but with Dolica, you get the same thing for a lot less because you're not paying for ads and celebrity endorsements. They're all just well-made Chinese copies of Gitzo. I remember when Benro first exhiited in the USA, and no one had ever heard of them. Induro came later, all just the same thing as Dolica.
04 December 2012, Tuesday
Christmas Camera Deal Suggestion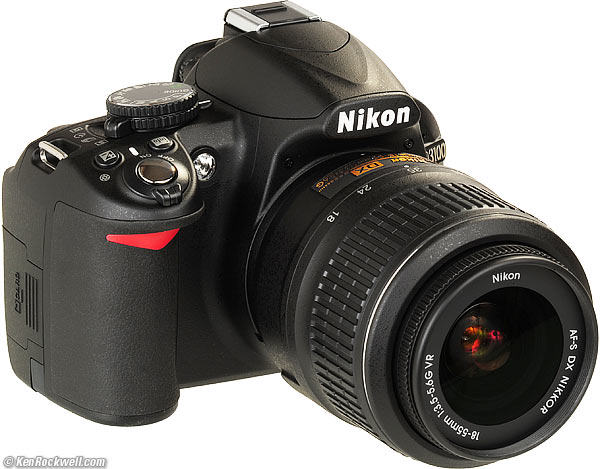 The Nikon D3100 and included 18-55mm VR.
What camera do I suggest all my friends get? The Nikon D3100 is essentially the same as the Nikon D3200, and sells for only $477 with lens, or refurbished for only $400 with lens. Pay $7.95 for Adorama's VIP club, and they'll throw in a full year's extra warranty as well.
You can pay more for fancier cameras, but no camera takes better pictures than a D3100. The reason guys like me pay more for fancier cameras isn't for better pictures; it's for more controls and options that let those few people who really know how to use all the controls get to them faster. The D3100 has all the same adjustments, just that you'll more often have to use a menu instead of a knob in the D3100. If you shoot all day every day as I do, it's worth it, otherwise, there's no reason to pay more.
Nikon D5100 Deals
When introduced a year ago people cheerfully paid $900 for the D5100 with lens, while today it's being cleared-out at the ridiculously low price of $550 brand-new, and if you're a real bargain hound, personally I suggest the same thing factory refurbished for just $489. Pay $7.95 for Adorama's VIP club, and they'll throw in a full year's warranty as well.
Canon S100 Deals
The Canon S100 is down to $250 at Amazon in black and at at Amazon in silver.
Audio Deals
B&H's deals on top-selling headphone
B&H's deals on top-selling audio recorders
Creativity
So we go downstairs today, and each of my kids runs off and starts creating something from scratch all by themselves. As often happens, it was spontaneous creation.
Katie ran off to her table, and asked me for paper, and then some tape, and then lots more times for more paper. Each time, she was specific about what color of paper she needed. Here she is working away. Just like any other serious artist, she doesn't want anyone seeing incomplete work. Interesting how kids do this automatically.
Ryan ran off and created his own game, then invited me over to come play it with him. He had made little signs with the name of the game and an OPEN sign so I'd know it was ready to play. I got to throw a toy into the window, trying to get it through and then stuck behind the blinds.
What to typical adults do in the morning? Nothing. They watch TV (especially PBS: Probably Boring Stuff), check email, or otherwise anesthetize their brains on Facebook and YouBoob first thing in the morning. These are passive activities: the viewer simply watches, no creative input or thought required. Yes, programs for stupid people are designed to get these people riled up or ticked-off or "thinking" about something, but that's not thinking on the part of the viewer; it's the program's creator simply fueling these thoughts.
Kids have to make up what they're doing from scratch. They pull it out of thin air from nothing but their imaginations.
As Vonnegut so rightly observed in Timequake, TV makes imagination obsolete. With music, our imaginations create the images, but music videos are neither, since no imagination is required by the viewer.
The key here is to remain a kid. I sure have; I've never grown up. Why would I? I get a lot of funny looks in public, but it is only by always thinking and always dreaming and always playing that new things are created. Simply enjoying and appreciating the works of others, as people study in film school, does nothing for creating your own unique works.
Make it a habit to play and think, not simply consume other programming. Most people plan to fail each day by checking email and Facebook every morning and then driving to a boring job where they do little creative all day (whatever they might create is is owned by the company, not them), then doing it all in reverse each afternoon. Worse, all this synthetic online connectedness eliminates real, live 2-way human contact.
Be like a kid: get up with no preconceived plan of what you have to do, and certainly don't rely on the crutch of just turning on the TV, computer or iPad and letting others think for you. When you have a whole day in which you have to make it up as you go along, you are forced to think and forced to create.
How to Think Like Leonardo Da Vinci also stresses that especially through play is how people dream up new ideas.
Great photos are expressions of our imagination. If we have nothing in our imagination, no amount of software is going to make a good picture out of it, but with an iPhone or QuickSnap and imagination, great photos come forth.
Incoming
All I've shot with for the entire month of November has been the iPhone 5. It's so much fun and makes such great images that I've spent so much time shooting that I haven't gotten to share much of anything in the way of images from it. Here's a snap from a moment ago, and it's sharp even cropped from about half of a horizontal image.
No, I've never missed my DSLR. The iPhone has better color than most brands of DSLR (as good as Nikon and Canon, better than LEICA and the rest) and the iPhone just shoots in any light. I can draw it from my pocket and turn it on and ready to shoot by feel! It sets up and handles faster than anything this side of a QuickSnap.
Anyway, my Canon 6D and Canon EF 35mm f/1.4 and EF 35mm f/2 and Nikon 70-200/4 VR ought to be here soon for review, since they're all shipping. (The Canon 35mm f/2 IS isn't out yet; the two 35mm lenses incoming have been in the catalog for decades and are therefore bargains.)
Likewise, I also have my Sony RX1 on order. I hope I don't like it, I don't want to wind up buying one. I expect the colors to be second rate.
Hee hee, as I write this, the new iPod Touch just arrived. Let's see what it can do (wait till I initialize it).
01 December 2012, Saturday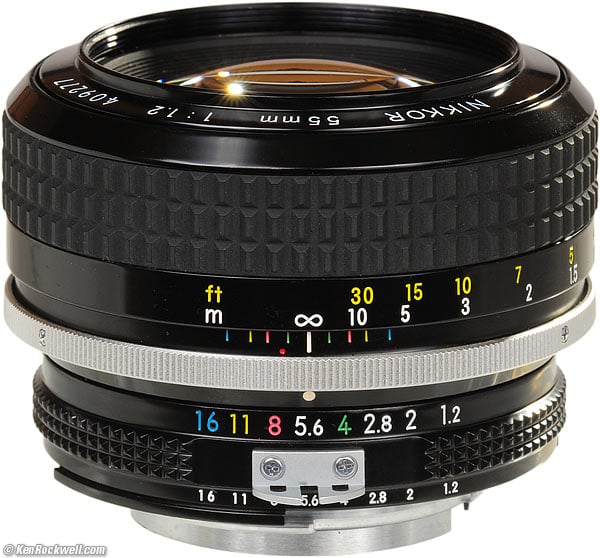 Nikon 55mm f/1.2 AI.
NEW: Nikon 55mm f/1.2 Review.
Nikon's first f/1.2 lens, still faster than any Nikon autofocus lens.
What Was New in:
Help me help you
I support my growing family through this website, as crazy as it might seem.
If you find this as helpful as a book you might have had to buy or a workshop you may have had to take, feel free to help me continue helping everyone.
If you've gotten your gear through one of my links or helped otherwise, you're family. It's great people like you who allow me to keep adding to this site full-time. Thanks!
If you haven't helped yet, please do, and consider helping me with a gift of $5.00.
The biggest help is when you use any of these links when you get anything, regardless of the country in which you live. It costs you nothing, and is this site's, and thus my family's, biggest source of support. eBay is always a gamble, but all the other places always have the best prices and service, which is why I've used them since before this website existed. I recommend them all personally.
Thanks for reading!
Ken
Home Donate New Search Gallery How-To Books Links Workshops About Contact