Home Donate Search Gallery Reviews How-To Books Links Workshops About Contact

February 2013's Updates Hot Deals
RSS: daily (continuous live updates)
all © 2012-2013 KenRockwell.com. All rights reserved.

Nikon: D800 D600 Canon: 5D Mk III 6D Fuji LEICA All random Ryan Katie
Recommended Cameras How to Take Better Pictures
Twitter Facebook Video Tutorials
26 February 2013, Tuesday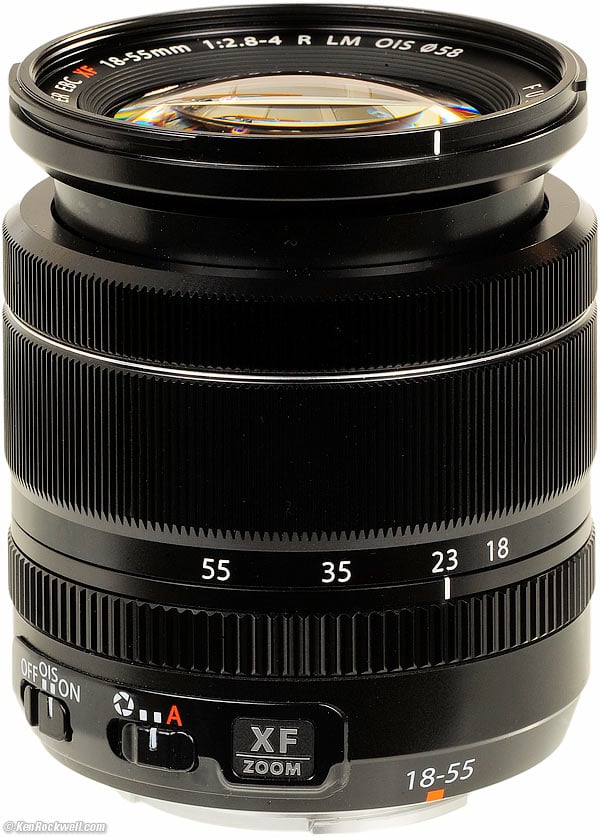 Fujinon XF 18-55mm f/2.8-4 OIS.
NEW: Fuji XR 18-55mm OIS Review.
A much better than expected 18-55mm lens; leaves Nikon and Canon and certainly Sony in the dust.
25 February 2013, Monday
This Saturday: Photo class: how to make strong images.
Dan Ballard is giving a very inexpensive class in Seattle this Saturday. It's almost free since he's got a few sponsors helping out, like Black Rapid (it's at their headquarters), SanDisk, Think Tank and NIK. (And he'll have some goodies to give away from those guys, too.)
Dan is going to be talking about — and showing examples of — how to make strong images that work, as opposed to making the blah snapshots that most people get — even if they own the most expensive cameras on earth.
The first half of the class is what matters: how to make great images with any equipment, and the second half is how to use software like Lightroom and NIK for more creative results.
If I was in Seattle, I'd go. Check it out.
Added: I added some original sample image files to my Fuji X-E1 Review.
23 February 2013, Saturday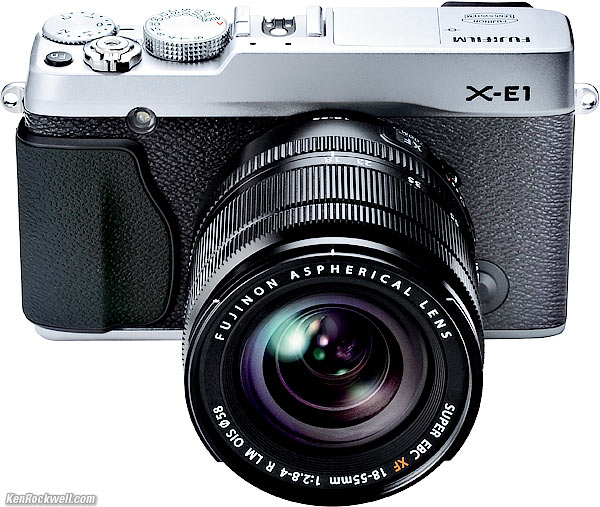 Fujifilm X-E1 and XF 18-55mm f/2.8-4 OIS.
NEW: Fuji X-E1 Review.
21 February 2013, Thursday
NEW: Photos from Route 66.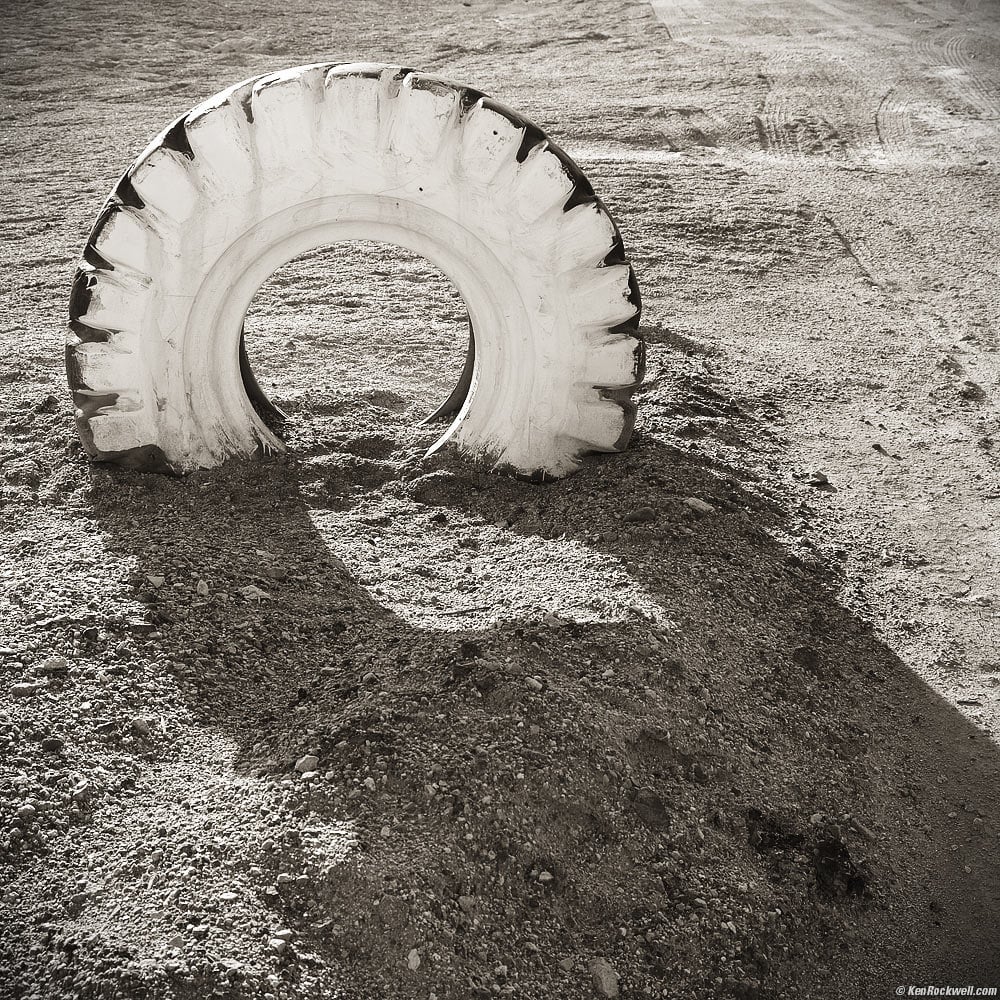 Glowing Tire of Hope, Amboy.
What I did earlier this week, photographing exclusively with the Fuji X-E1, Fuji 18-55mm and Fuji 14mm f/2.8.
NEW: Nikon D7100.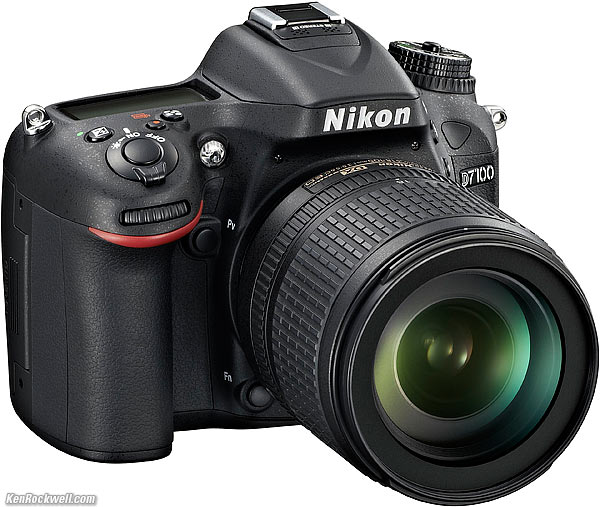 Nikon D7100 and 18-105mm DX.
A D7000 with 24MP, a stereo mic and an OLED for in-finder data.
Instant Lifetime Camera Collection
Check out this lifetime collection of over 1,000 cameras sold as a lot on eBay. Compared to all the time you'd have to invest finding all of these, this is a bargain.
If you want it, see How to Win at eBay. None of the people who've bid so far will win, but you can if you're the last bidder.
20 February 2013, Ansel Adams' Birthday
Happy Birthday Ansel Adams, 1902~1984.
15 February 2013, Friday
I've got a Sexy One!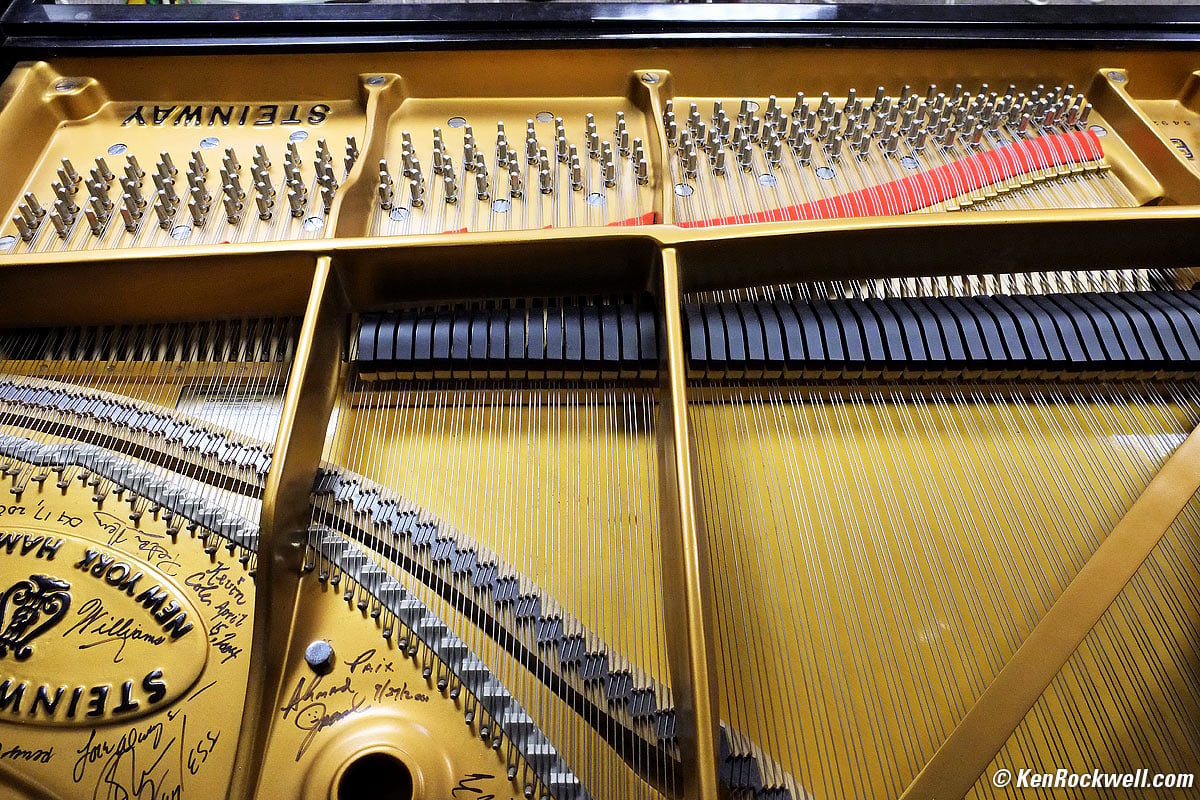 Commemorative Steinway; Ahmad Jamal et. al.. (Fuji X-E1 at ISO 4,000, XF 18-55mm f/2.8-4 OIS at 18mm, f/8 at 1/30 hand-held.) Camera-original © file.
I just picked up my Fuji X-E1 (the Sexy One) yesterday afternoon, and it's great!
Above is a sample snap I made this morning at ISO 4,000, under crappy office light.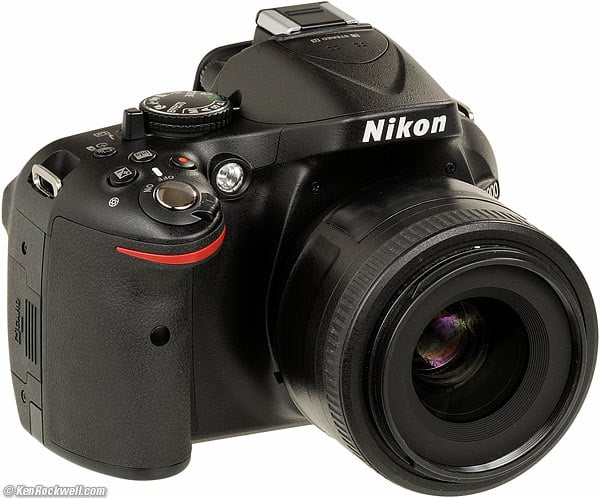 Nikon D5200 and 35mm f/1.8 DX.
NEW: Nikon D5200 User's Guide.
My plain-English guide to how to use the Nikon D5200.
I know you want a guide to the D600 and Canon 6D; I'm working on those. Writing guides takes a lot out of me; it's hard work and not very interesting.
14 February 2013, Valentine's Day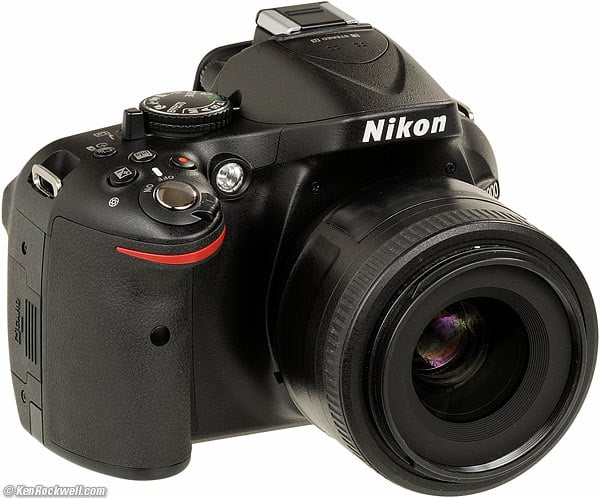 Nikon D5200 and 35mm f/1.8 DX.
NEW: Nikon D5200 Review and Sample Image Files.
No surprises; a great little lightweight camera for twice the price as last year's D5100. It makes great photos, but for people who need to change settings, demands that just about everything is changed via the menu system instead of with dedicated controls.
Upcoming Trips
11-14 April 2013 (Thursday-Sunday): California's Central Coast — with a private chef!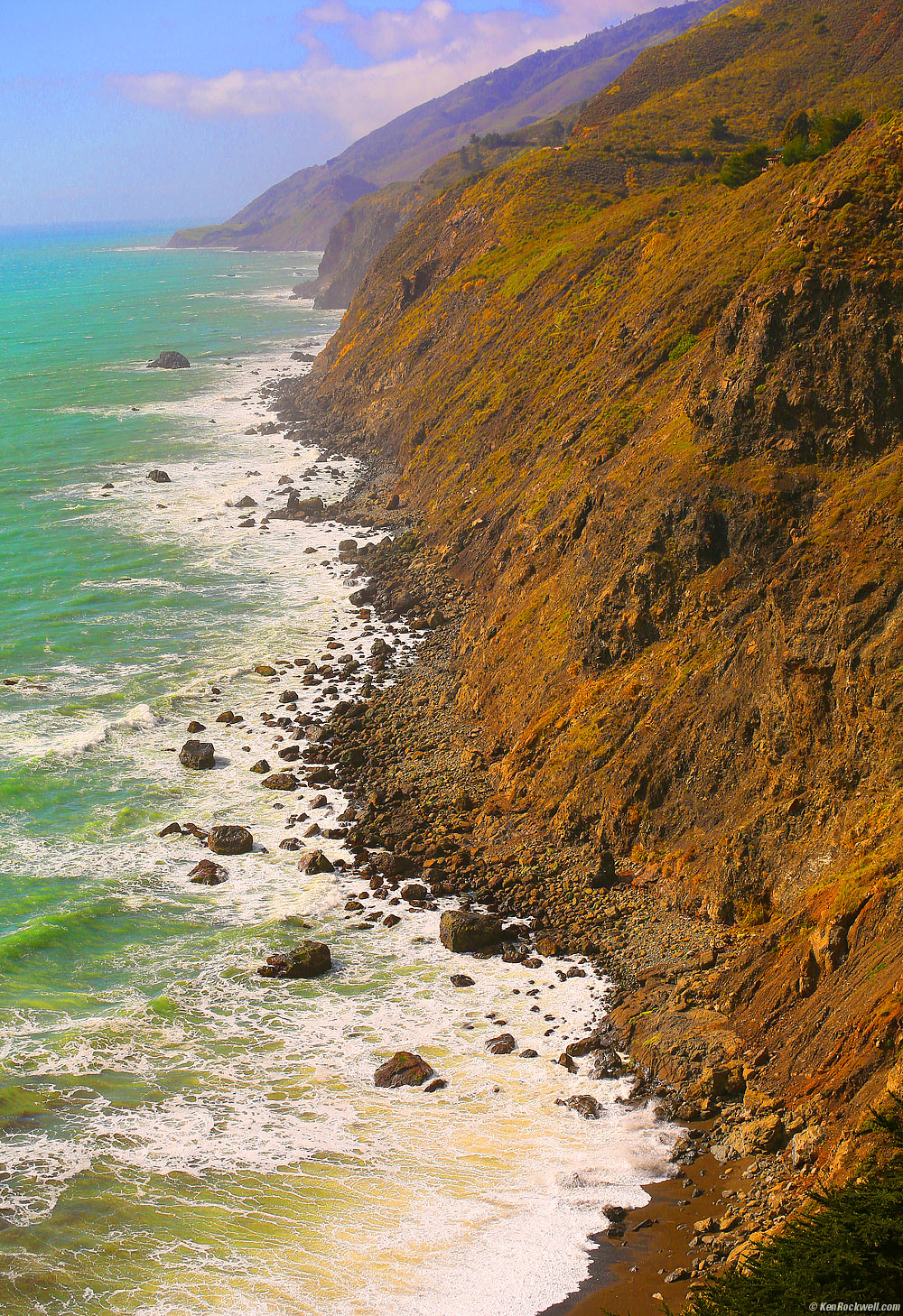 Ragged Point on last year's trip, 14 April 2012.

This is our annual en plein air trip where we explore spring along California's scenic central coast, and bring along our own private chef to prepare meals for us in the small hillside cabin we use for the ocasion.

03-14 April: New Zealand

I'm not doing this one; it's with Dan Ballard.

17-19 May: Great Sand Dunes

I'm not doing this one; it's with Dan Ballard.

13-17 June : Grand Tetons

I'm not doing this one; it's with Dan Ballard.

Dan Ballard usually does private workshops. These three above are more intensive teaching workshops with a lot of one-on-one instruction than photo tours.

13 February 2013, Wednesday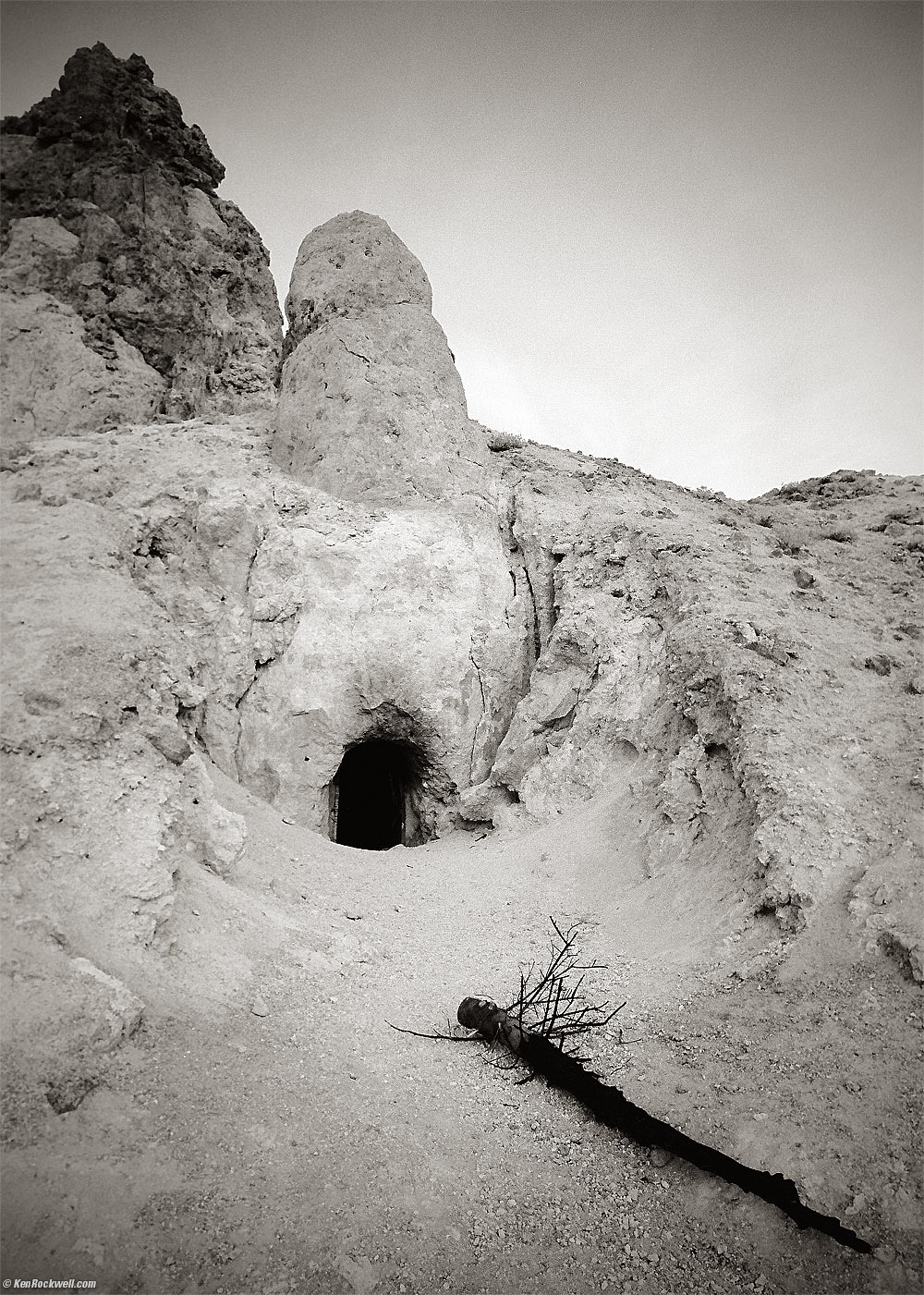 Spider Cave, Trona, California. (1955 LEICA M3 loaded with Kodak T-MAX 100, LEICAMETER MR-4 at EI 6, 1959 LEITZ SUPER-ANGULON 21mm f/4 mit 39mm LEITZ Red filter, f/11 at one second, casual use of tripod, 30 feet, NCPS process and scan, Perfectly Clear, edge-burned and split-toned print.)
NEUE: I got my film back and added my LEICA M3 shots to my Death Valley Gallery from the other weekend.
It's interesting to note that I only shot a fraction of a roll on the M3, since I was mostly playing with Ryan on that trip. Even though I only made 26 shots, I published 12 of them, or over 46% of my 35mm film shots. I can't say that for digital; since film demands more concentration and costs us every time we snap the shutter, we shoot better.
Actually, three of those shots were by Ryan. Of the 23 exposures I made, I published 11, or almost half, and of Ryan's three exposures, I published one, or over 33%.
Not bad: a kid, who like most people, has no idea how to focus a rangefinder camera or set manual exposure (he can load an M3 no problem), still has better than a 33% published shot rate shooting in 35mm. Who can say that for their digital shots?
New Deals Pages
I just discovered these four new pages: B&H's Deals, B&H's Rebates & Promos, B&H's Previous-Model Apple Clearance and B&H's Pro-Audio Deals.
These all are on my DEALS page as well for the future.
12 February 2013, Tuesday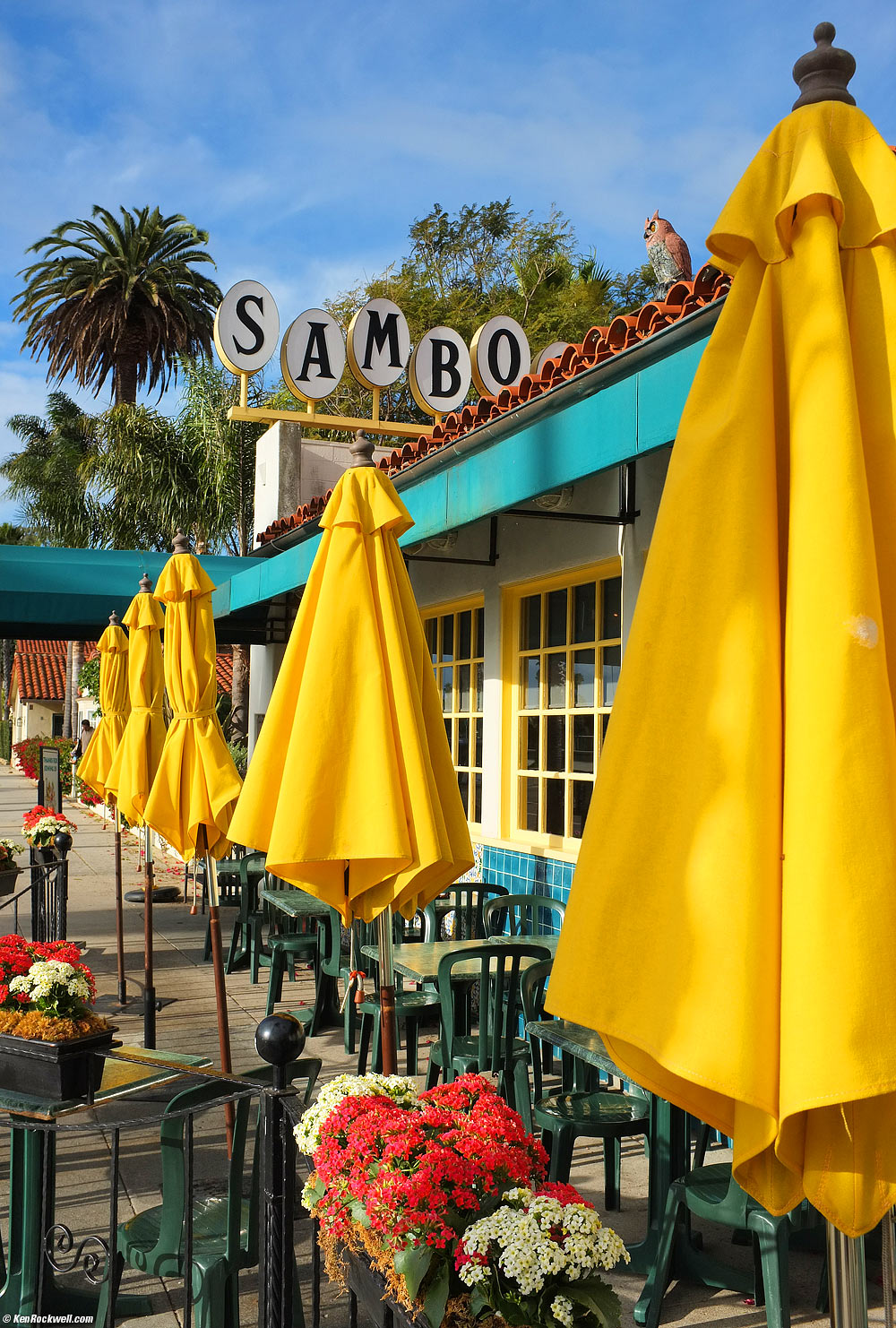 Sambo's, 8:45 AM. (Fuji X100, AUTO ISO 400, f/9 at 1/600, no flash, Perfectly Clear.)
NEW: Santa Barbara 50th Anniversary Celebration.
What I did last week. We went out to Santa Barbara to celebrate my in-laws' 50th anniversary.
All I needed was my Fuji X100, Since this was mostly a people trip, the X100 is perfect; no need for big SLRs or interchangeable lenses — or anything!
Epson Pro 4900 Deal
Adorama has refurbished Epson Pro 4900 17" Printers on sale for $1,149.
07 February 2013, Thursday
The Best iPad Cases
I use this brown leather case, and I just got my wife this black leather case. Uncommon for her, she loves it so much she actually made a point of thanking me for how nice it is this morning.
These are 100% leather iPad cases. They feel great; crafted of thick leather and not crappy leather-grained plastic, and they have magic covers that turn the iPad off and on as you open and close them, and they are only about $31 each in whatever color you want!
You gotta love Amazon. My wife got scammed at the phone store that sold her some overpriced "screen protectors" and a plastic Belkin excrescence with a crappy keyboard. The bad thing about the crappy cases is that they hide the beauty, simplicity and superb quality of the iPad. My wife never even tried the brilliant glass keyboard of the iPad, and just got suckered into buying needless high-profit accessories that degrade the brilliance and simplicity that is iPad.
The iPad is a work of art, not a crappy plastic Dell or HP PC. Hide an iPad in a crappy case, and you have crap.
Put your iPad in a great case, and it's still great.
That Belkin thing with the keyboard doubled the weight and thickness of her iPad, and it felt nasty and lumpy. (Just wait till the keyboard batteries need to be charged — more work!) She had no idea how scammed she was until I handed her mine in my leather case, and she said "aaaaah!" because it was so thin, light and luxurious.
Here's a double scam you only get if you're silly enough to shop phone stores, where salespeople are trained to push high-profit accessories like screen protectors. The iPad, iPhone and iPod Touch need no screen protectors in the first place because they are made of real glass, and, as I recall, hardened Corning Gorilla Glass at that. Gorilla Glass doesn't scratch! This isn't crappy plastic like a cell phone, and isn't even regular glass. Gorilla glass won't scratch; I've carried my iDevices unprotected in my pockets since 2008, and not a scratch yet.
Worse, screen protectors look awful because they get covered with fingerprints. Protectors are plastic, and plastic gets covered with fingerprints. So would glass, but Apple fixed this, too: Apple's glass has a magic oleophobic coating that resists fingerprints. My iScreens are almost always clean, but put a "protector" over them, and now that magic coating is hidden behind ordinary plastic.
A third worse thing about screen protectors is that they cover the touch screen. People used to crappy touch-screens wouldn't notice, but screen protectors degrade the performance of the touch screen since your fingers never really touch the screen anymore. It's a subtle thing, and if you're used to how well real Apple touch screens work, putting plastic over it makes you have to hit everything much harder.
Stay away from retail where they'll load you up with $200 worth of garbage you don't need (the store never mentioned that her new iPhone came with an excellent pair of headphones with a hands-free mic, charge cord and charger; they sold her all those, too! She was ticked when I showed her them all in the bottom compartment of the iPhone box!) We can get a much better case for a whole lot less at Amazon.
My wife got scammed at the phone-company's store; the Apple Store is usually much better, and usually sells only good accessories. Apple products are so good that people who aren't used to them usually have much lower quality expectations, and once you encase an iPad in a crappy case behind a screen protector, you still won't really appreciate how beautiful and brilliant is an iPad. The only other consumer electronics products I can recall being as good as Apple today are Bang & Olufsen — and not a lot of people have B&O stereos.
iPhone Cases
I use this iPhone 5 case. I paid about $13 at Amazon.
My wife was sold the same thing at the phone-company store — for $30!
Hot Close-out Deals
Flashpoint Air Case for Lighting Reg. $149, Special $99.95.
Adorama Belle Drape Scenic Series, 10x12' Painted Muslin Background, Style #907. Color: Pink Hearts with Stars. Reg. $159.95, Special $89.95.
Flashpoint Gimbal Head 2 with Quick Release Plate, Supports up to 7.5 lbs. Reg. $105.05, Special $99.95.
Adorama White 20" Umbrella with Universal Swivel Holder reg. $19.95, Special $12.99.
Adorama Officers Camera & Notebook System Bag, Black, , Soft Leatherette, for 15" Diagonal Notebooks. Reg. Price $89.95, Special $29.95.
Tripods
Someone asked what tripod Ryan was using in Death Valley.
It's a Dolica Carbon-Fibre ZX600B300 with a Novoflex Mini Magic ball head.
The ZX600B300 was a steal at $125 when I got it (it handles better than my original $500 Gitzo carbon-fibre), and the Dolica ZX600B300 is now on sale at $99.95, and it includes a perfectly good ball head, too, which I don't use. I use the Dolica because it's lighter and handles faster than my Gitzo.
I do this for a living so price doesn't matter, and I prefer the speedy handing of my MADE-IN-GERMANY Novoflex Mini Magic ball head, which is just over $300. I've been using mine for over 15 years. these things don't wear out, so don't worry about the price.
If you get both the Dolica ZX600B300 and Novoflex Mini Magic ball, you'll wind up with a spare Dolica ball quick-release ball head. Personally, I hate quick releases so I prefer my Magic Ball, but most people seem to prefer the complex quick-release style head of the Dolica.
More at Tripod Recommendations. I rarely use one, so the smaller, lighter and faster, the better. They don't need to be particularly sturdy; that's just a trick retail stores used to use to oversell you on tripods. Let's be real: are you really going to keep knocking your camera while it exposes? I've never had a problem using light tripods, even with 4x5 cameras in the wind.
I just dropped my film at the lab, so maybe next week I'll have some film to share.
06 February 2013, Wednesday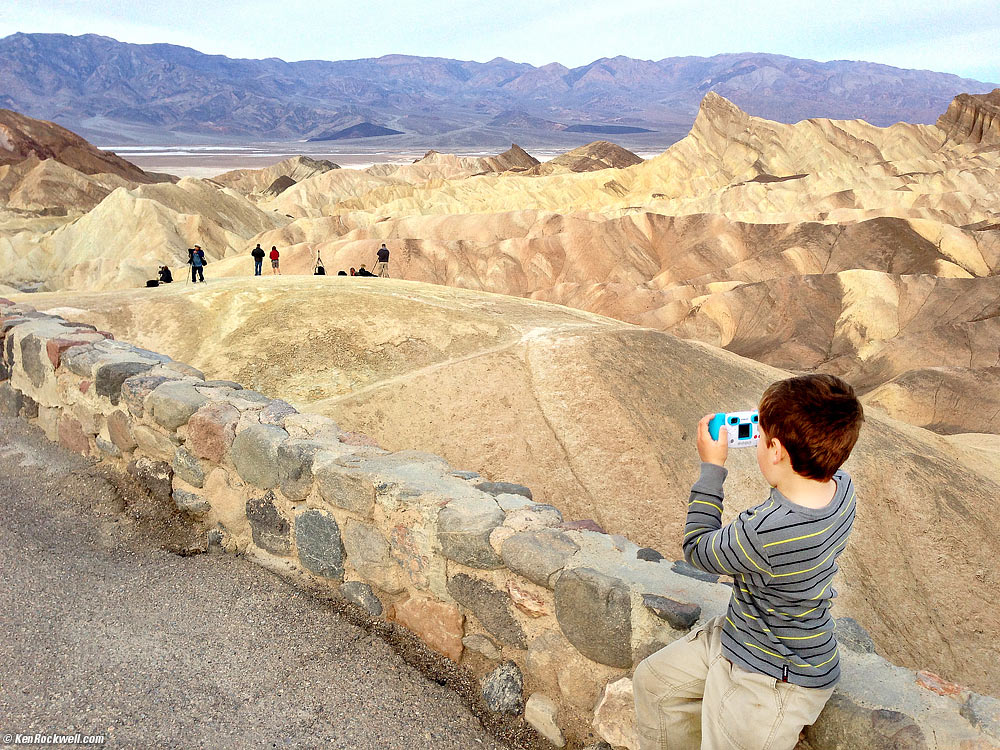 Ryan photographing under overcast skies at Zabriskie Point, Death Valley, California 7:24 AM. (iPhone 5, ISO 50, 1/167 at f/2.4, Perfectly Clear and dodged in Photoshop CS6.)
NEW: Death Valley Gallery.
What I did this weekend.
03 February 2013, Sunday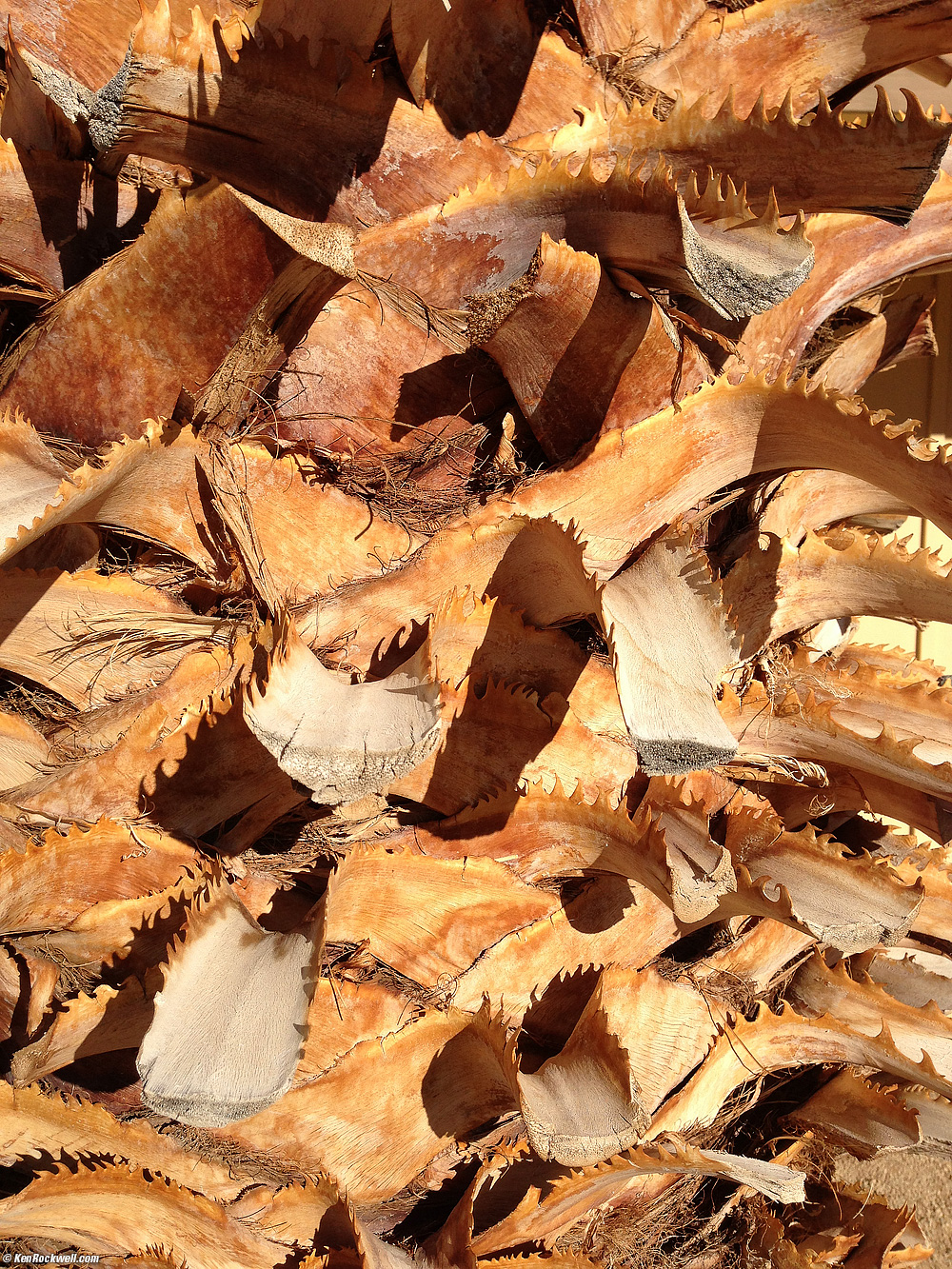 Palm Trunk. (iPhone 5, ISO 50, f/2.4 at 1/1,869, Athentech Perfectly Clear.) full-resolution.
I shot this today in Death Valley. I think my iPhone 5 is sharp enough for anything, and its colors are better than most cameras.
02 February 2013, Saturday
Easy or hard?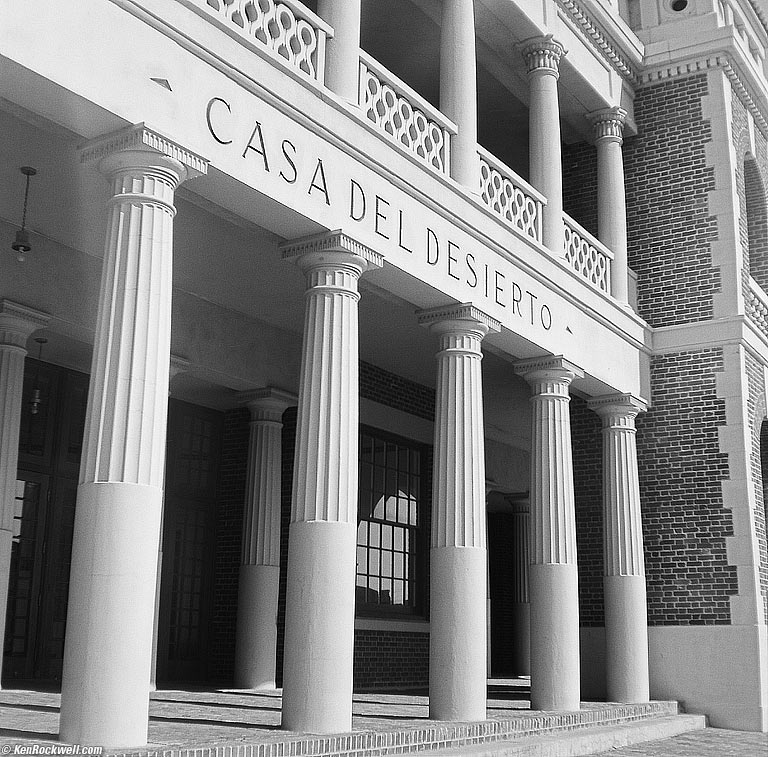 Barstow, Route 66. (Kodak Brownie Hawkeye, Flash Model, TMX 100.)
Some folks were confused when I noticed that my best photos tend to be made with difficult equipment, but that I also extol the virtues of easy-to-use gear.
These are both right.
I like easy; we all do, and like many things, good photos take work. You can't get lazy; if you do, so will your pictures. Easy-to-use cameras let you get lazy and snap lots of thoughtless photos.
I prefer easy for when I'm snapping things that move too fast, like my kids. I rarely can get them in focus manually.
On the other hand, when the subject holds still enough, it's good for me to slow down and concentrate, instead of snapping away each time without FARTing. Older cameras force us to FART more, leading to photos that stink less.
The careful adjustments demanded by real cameras are quite different from the no-longer present controls replaced by menu diddling of newer cameras. Real cameras need adjustments that are image-related, like focusing the camera directly, while newer excuses for cameras force us to stop what we're doing to piddle with file numbering sequences, AF sensor lock-on delay times or other non-image baloney. They take us out of the image creation vibe and side-track us with technology, not imagery.
It's all congruent: cameras that make me slow down and concentrate on my images force me to make better pictures, while I love the ease of just snapping away. Promiscuous snapping away only results in good photos by chance, while rapt concentration produces consistently better shots.
01 February 2013, Friday
What makes my best pictures?
I was wondering what camera I used to make the best pictures on our annual Route 66 trip, so I looked at the previous years, and it's pretty clear to me that I did my best work in black-and-white, specifically, on TMAX 100 shot in my LEICA M3. Honestly, I think the work I shot on the LEICA IIIf is even stronger, just going to show myself that the simpler or more primitive the camera, the more thought I give to the image, and they better results I get.
I'm not talking about technically the best (that's irrelevant); I'm talking about which looked the best because I took better pictures for whatever reason with one or the other. I'm most pleased with the work I did with the IIIf back in 2010! With the IIIf, it takes twice as long as any more recent totally manual camera to do anything (for instance, you have to focus the LEICA IIIf's internal rangefinder magnifier for each shot before you can see to focus the lens, and then for perfect focus I needed to consult a look-up-table to fine-tune it for perfect focus), so it makes me stop and have to think, as does my 4x5. It's a pain, but I suspect precisely because it was such a pain I paid more attention to what I was shooting.
Technically, my 1952 LEICA IIIf gives sharper pictures than my D800 or 5D Mk III simply because the fixed LEICA lenses from 50 years ago on TMX still outdo my new DSLR zooms, but technical sharpness means nothing if the picture isn't saying anything. As Ansel said, there's nothing worse than a sharp picture of a fuzzy idea; and with everyone having a great camera today, we see all too much of that. When I'm shooting digital, the percentage of images I actually publish is only a tiny fraction of the very high ratio I get when shooting a more serious camera. Heck, with the IIIf, I only shoot about a roll a day. Just as well, since with the IIIf I have to recut each film leader with the scissors on my Swiss Army Knife in order to load it! When I'm busted down to primitive cameras shooting black-and-white, I think I'm making bolder, stronger images than I do when snapping away on my DSLRs. Heck, I published all the shots I shot on my Kodak Brownie Hawkeye, Flash Model!
What Was New in:
Help me help you
I support my growing family through this website, as crazy as it might seem.
If you find this as helpful as a book you might have had to buy or a workshop you may have had to take, feel free to help me continue helping everyone.
If you've gotten your gear through one of my links or helped otherwise, you're family. It's great people like you who allow me to keep adding to this site full-time. Thanks!
If you haven't helped yet, please do, and consider helping me with a gift of $5.00.
The biggest help is when you use any of these links when you get anything, regardless of the country in which you live. It costs you nothing, and is this site's, and thus my family's, biggest source of support. eBay is always a gamble, but all the other places always have the best prices and service, which is why I've used them since before this website existed. I recommend them all personally.
Thanks for reading!
Ken
Home Donate New Search Gallery How-To Books Links Workshops About Contact