May 2016's News

Nikon: D5 D810 D500 D750 D610 D7200 Lenses Canon: 1DX2 5DS/R 5D Mk III 6D 7D II Lenses
Reviews: Fuji LEICA Contax Zeiss Sony Minolta Olympus Pentax
Recommended Cameras Best Cameras  Gifts How to Take Better Pictures random
Links: Adorama Amazon B&H Crutchfield eBay Video Tutorials Infrared Facebook Twitter
Adorama's Daily Deals Amazon's Deals-of-the-Day B&H Deal of the Day   Crutchfield's Sales
31 May 2016, Monday
iPad Cases
Is it just me, or is it impossible to find a good iPad case today? It's not complicated, but for some reason it seems I've only found one kind of case that meets my basic needs. I've pointed this case out to your guys when it's been on sale, and my family owns a load of them in different sizes — but I can't find it anymore to fit an iPad Air 2 or iPad Pro.
I just bought this Bear Motion case, which feels very impressive (and even more so for just $15), with nice leather and coming in a marvelously soft padded velvet bag. It seems fantastic until you put your iPad in it and realized that the four corners are cut-out, so in actual use after you throw away the silly velvet bag, it won't protect a dropped iPad! This frustration is why I'm asking you folks for ideas.
We all have different tastes, but it's beyond me as to why iPad cases all uniformly get at least one of these important requirements wrong:
Leather
It should be thick, soft, durable leather, and should have a good grain so it doesn't slip out of your hand.
It should be soft on the inside so nothing gets scratched.
It should come in black or brown, and ideally also natural light brown, as well as whatever other colors the ladies like.
Cases like the one I use with my iPad Pro are made of crummy hard leather that feels like plastic, and its inside also feels like plastic — but it's the best I've found for my iPad Pro so far.
Nice materials aren't that hard to find, but the problem is, regardless of price, getting one with a proper functional design:
360º protection
It should protect the iPad from falls from every angle — which means the four corners need to be covered! Ideally covered not just with a sheet of leather, but with seams sewn in such a way that the case hits a thick edge of leather if dropped; this is how the Yoobao cases I love do it.
I have no idea why so many cases simply don't bother to protect the four small corners, which just happens to be about the only place you actually need protection from falls.
Proper holes
There needs to be a hole for every connector, camera, button and switch.
The Kavaj case I bought looked great, until I realized that the volume controls and more were hidden under leather, making them clumsy to use at best.
Of course there needs to be a big enough hole around the headphone jack so headphones fit, but that hasn't been a problem with iPad cases.
Don't cover the screen
Again you'd think this was obvious, but some case makers inside on covering the screen, or enough of the bezel around the screen so it's impossible to make swiping gestures properly.
This Kavaj case I bought was completely defective in design; it covered so much of the bezel that it made it impossible to use split screens on my iPad pro.
Just flip open
For crying out loud, an iPad case is supposed to just flip open and turn on. That's the whole point, which Apple's smart face covers do so well, except that Apple's face covers offer no protection against drops or the back of the iPad. Apple makes back covers, but I haven't found them in leather, which would be ideal. Apple's leather iPhone cases are perfection, but I haven't found an equivalent for the iPad.
There shall be no latches, bands, locks, straps or other baloney in the way of opening it. It's beyond me why designers go out of their way to add cutesy tabs that have to be undone to get at your iPad.
Keep it Simple
An iPad is supposed to be portable. A case needs to be a case, and should not have pen holders, business card holders, cup holders or keyboard holders hanging off the sides or making it twice as thick as it ought to be.
I don't want to carry an office with me; all I want is an iPad case, please.
Suggestions?
Any ideas? I'd love to hear them if you have a suggestion that meets every one of these simple requirements. It's easy to find cases that meet most, but screw up on one or another. I'd love to spend $100 or $200 for one made in USA or another first-world country, but I have yet to find one at any price from any country which meets all these basic requirements today.
It's easy to find nice cases for a few hundred dollars or just $15, but these screw up on at least one of the basics above.
The Yoobao cases I love used to sell for about $15 and are perfect, but I can't find them any more for an iPad Air 2, and have never seen one for the iPad Pro. Sena Vettra seem to have some nice ones for about $100 each; I may try them. I also ordered one of these that may be just what I need, or may be junk. We'll see; it looks like the correct design but I can't tell about the materials until it arrives.
Thanks!
Ken
25 May 2016, Wednesday
Nikon D5 and D500 in-stock!
I know they're hard to find (I ordered mine and waited), and Adorama has, at least for a moment, the D500 and D5 in-stock for prices even a little below MSRP; much less than what people are paying for them used over eBay due to their scarcity:
Nikon D5 (CF card version): $6,496.95 with free overnight shipping

Nikon D5 (XQD version): $6,496.95 with free overnight shipping
Nikon D500: $1,996.95 with free overnight shipping
Nikon D500 & 16-80mm VR: $3,066.95 with free overnight shipping
19 May 2016, Thursday
Photo Club meeting tonight
If you're in San Diego, check out Cassiano Carromeu's work at a free meeting of the San Diego Photo Club.
Wedding Season
Everyone loves weddings. They're a good time for everyone, as celebrated everywhere on Earth, especially for photographers.
B&H even has a wedding season sale!
D500 still rockin'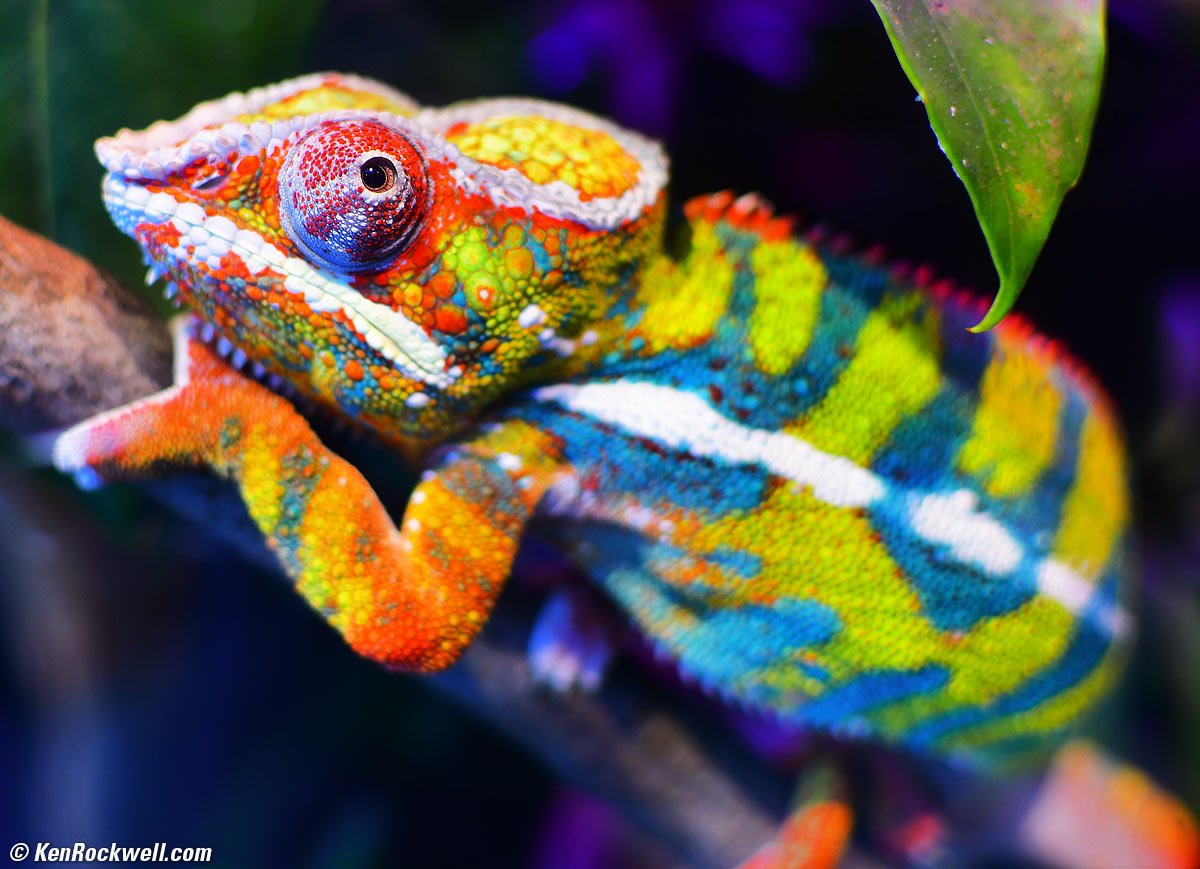 Panther Chameleon. Nikon D500, Nikon 35mm f/1.8 DX, f/2.8 at 1/60, Auto ISO 200, Vivid Picture Control at +3 Saturation. Bigger or camera-original file to explore on your computer (mobile devices rarely display all the resolution properly).
I added another to my D500 sample images. The D500 has superb auto white balance in any crazy artificial light; I'm impressed. While its flash exposure leaves a lot to be desired, it has an uncanny ability to get the right white balance under nasty fluorescent or other artificial lights.
This is a chameleon? The only place this could hide is among my gallery of unnatural and insane colors!
18 May 2016, Wednesday
D500!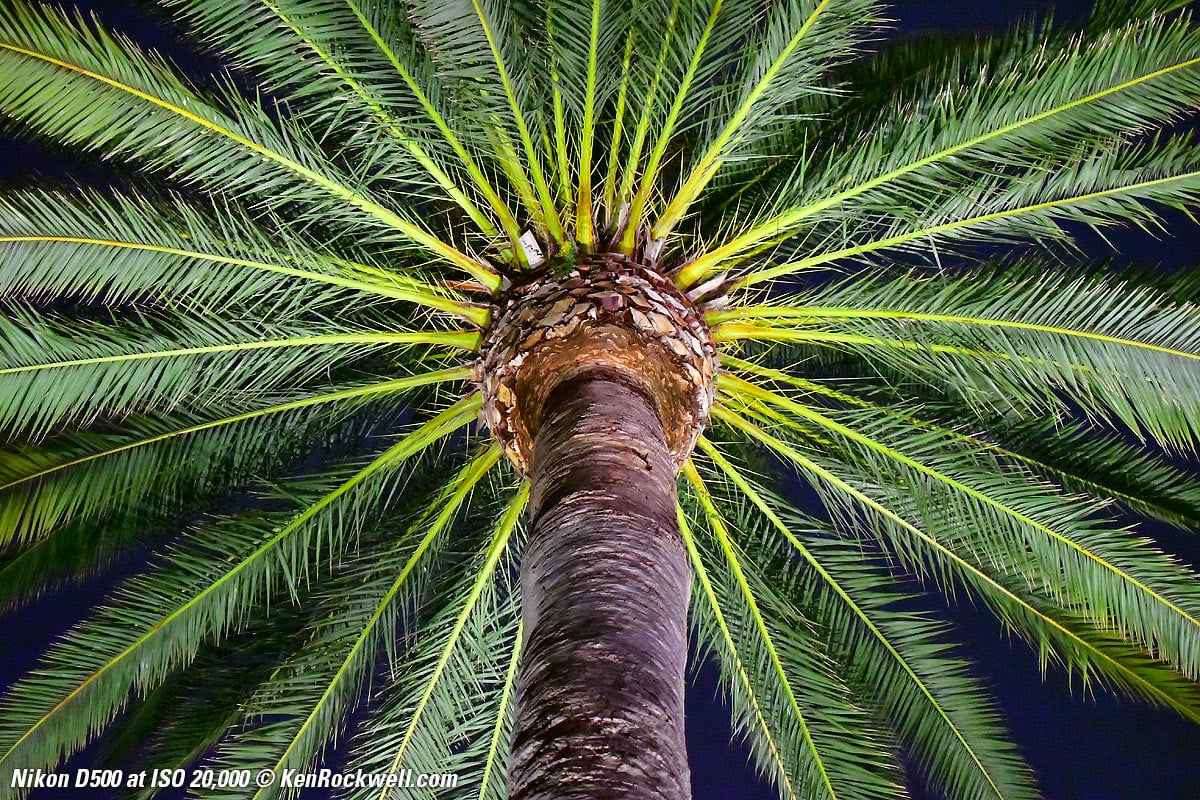 Palm at night, ISO 20,000, 17 May 2016. Nikon D500, Nikon 35mm f/1.8 DX, f/1.8 at 1/60, Auto ISO 20,000.
I just got my D500 and got its battery charged. Holy guacamole, its high ISO performance is outstanding. I just added two sample images, one at ISO 20,000 and one at ISO 51,200, to my Nikon D500 Review.
Watch all week as I keep adding to this.
Updated
I updated my Nikon D750 and Nikon 20mm f/1.8 pages, as well as converted them to ultra high resolution to look awesome on Retina displays.
The crazy part is how much better they look on just about everything, including my iPhone 4 on ancient iOS 4.2.8, which also has a Retina display at the same 326 DPI as my iPhone 6s Plus!
17 May 2016, Tuesday
Deals
I just edited and updated my entire Deals Page, which has plenty of Nikon and Canon deals. Some of the newest items from others are:
Nikon D750, 24~120mm VR, bag, filters, card & more: $2,296.95 with free expedited shipping (better deal than the same thing below that excludes the free goodies)
Nikon D750 & 24~120mm VR: $2,296.95 with free expedited shipping but no free goodies (Regular $3,396.95)
Canon MF726CDW All-in-One Color Laser Printer: $319.99 after using coupon code 230OCANON at checkout (Regular $399),
Brenthaven Collins Slim Briefcase: $39.99 (Regular $99.95), Free Shipping.
AUDEZE EL-8 Titanium Magnetic Planar Closed-Back Headphones, Apple Cipher Cable + iFi Micro-iCAN Headphone Amplifier, Special Edition: $799 (Regular $1,198), Free Shipping.
Focusrite Scarlett 2i2 2-Input/2-Output USB Audio Interface & Samson MTR101 1" Diaphragm Condenser Microphone with Shockmount and Pop Filter: $149.99 (Regular $218)

Focusrite Scarlett 18i8 18-Input/8-Output USB 2.0 Audio Interface & Samson MTR101 1" Diaphragm Condenser Microphone with Shockmount and Pop Filter: $339 (Regular $589)
12 May 2016, Thursday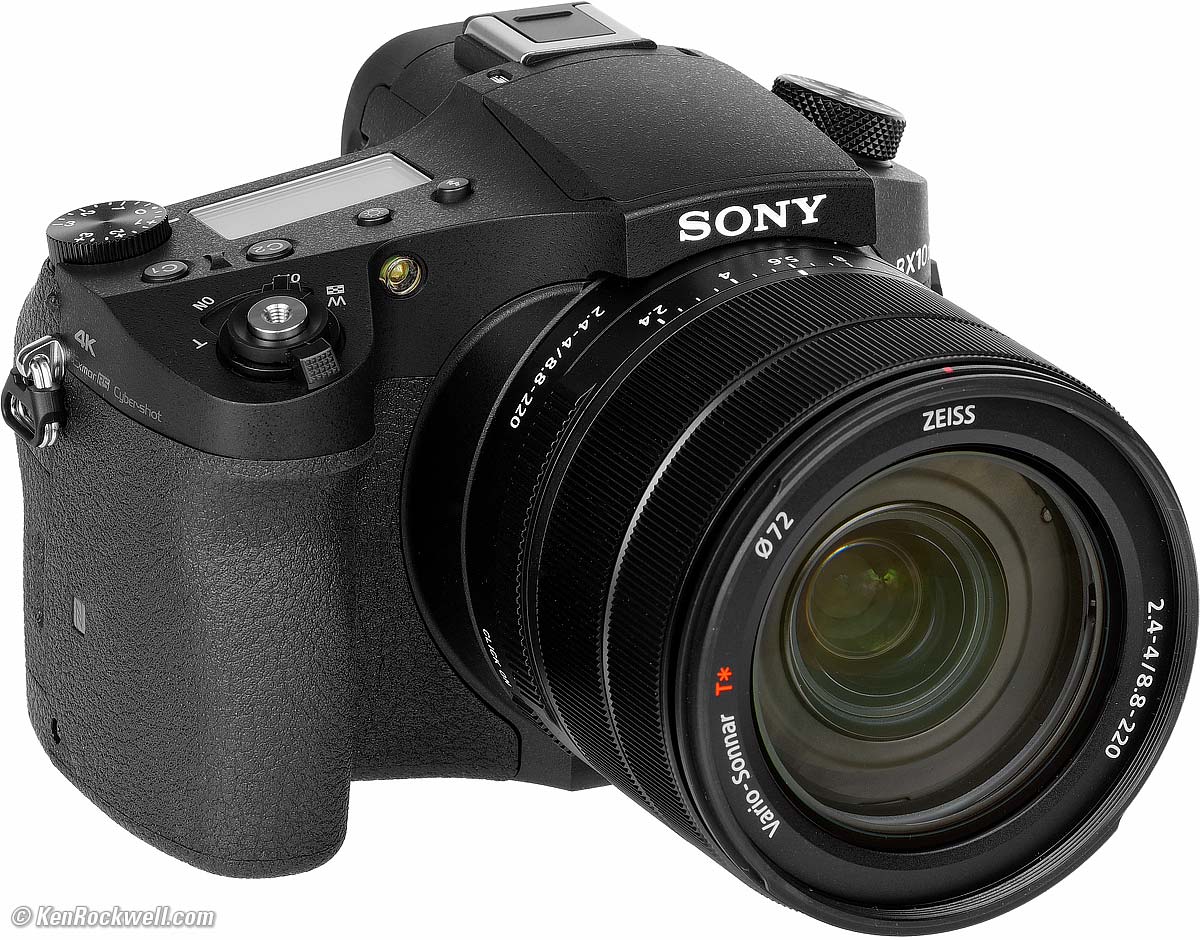 Sony RX10 Mk III.
This is an incredible camera that works incredibly well, with a superb 24~600mm equivalent lens. This isn't your sister's 25x optical zoom point and shoot; Sony has come a long, long way in the past few years and this beauty probably can replace a DSLR system for many people.
This is what I've been doing for the past week; I haven't been able to put it down.
11 May 2016, Wednesday
New from Canon
This -II version replaces the original 600EX RT. It adds faster recycle time. Canon claims it reduces recycling time by approximately 1.1 to 1.5 times during continuous flash shooting when using AA batteries and up to 2 times when adding the new optional Compact Battery Pack CP-E4N.

● Zoom flash head covers wide focal length range of 20–200mm; maximum guide number is 197 ft./60m at ISO 100, making Speedlite 600EX II-RT flash the most powerful flash unit in the EOS system.


● Wireless flash shooting support is available for both radio and optical transmission with compatible Canon Speedlites, offering users greater functional range when using flash.


● Multiple flash system support allows control of up to five groups of compatible Canon Speedlites.


● Dust- and water-resistant body for reliable operation in harsh environments.


● Flash-readiness indicator on the display panel, simplified button and dial operation and variable manual flash output.


● New, specially designed accessories supplied include a built-in bounce adapter, plus SCF-E3 hard-type color filter sets, and a soft case. The new Compact Battery Pack CP-E4N is available as an optional accessory for faster recycling time and more flashes per charge.


● Illuminated dot matrix LCD panel for enhanced display information, including flash mode and usable distance ranges plus C.Fn (Custom Function) and P.Fn (Personal Function) settings.

This is a 1.2x greater-than life-size macro lens for the Canon EOS-M series. It sees an equivalent view to what a 45mm lens sees on full-frame.

It has two built-in curved flash units around the front element. You can turn on either or both. The only exposure control is "bright"or "dim."

● Hybrid IS, same as the 100mm f/2.8L Macro IS USM.


● Stepping motor (lead screw-type STM) helps provide smooth and quiet focusing operation when taking photos, and near-silence when shooting videos.


● One UD lens and two aspherical elements.


● Tapered shape making it easier to avoid shadows

25x optical zoo (25-625mm equivalent), 20MP point-and-shoot.

Replaces SX610HS.

● Stabilization

● Built-in Wi-Fi and NFC

● 1080p video

● 3" 922,000 dot LCD
10 May 2016, Tuesday
What are you doing this weekend?
I don't know about you, but I'm going to Yosemite to shoot as part of a Yosemite Conservancy Photo Trip from Thursday afternoon, May 12th 2016, through Sunday morning, May 15th, 2016. If you haven't already, they may have a spot or two open; you register for it through them.
With the huge El Niño storms, the snowpacks are deep and the waterfalls are running like crazy; this is an awesome year for waterfall photos!
We'll be exploring waterfalls and all over Yosemite Valley as well as the surrounding area. For even more fun, we usually rent bicycles and do an easy loop of the valley.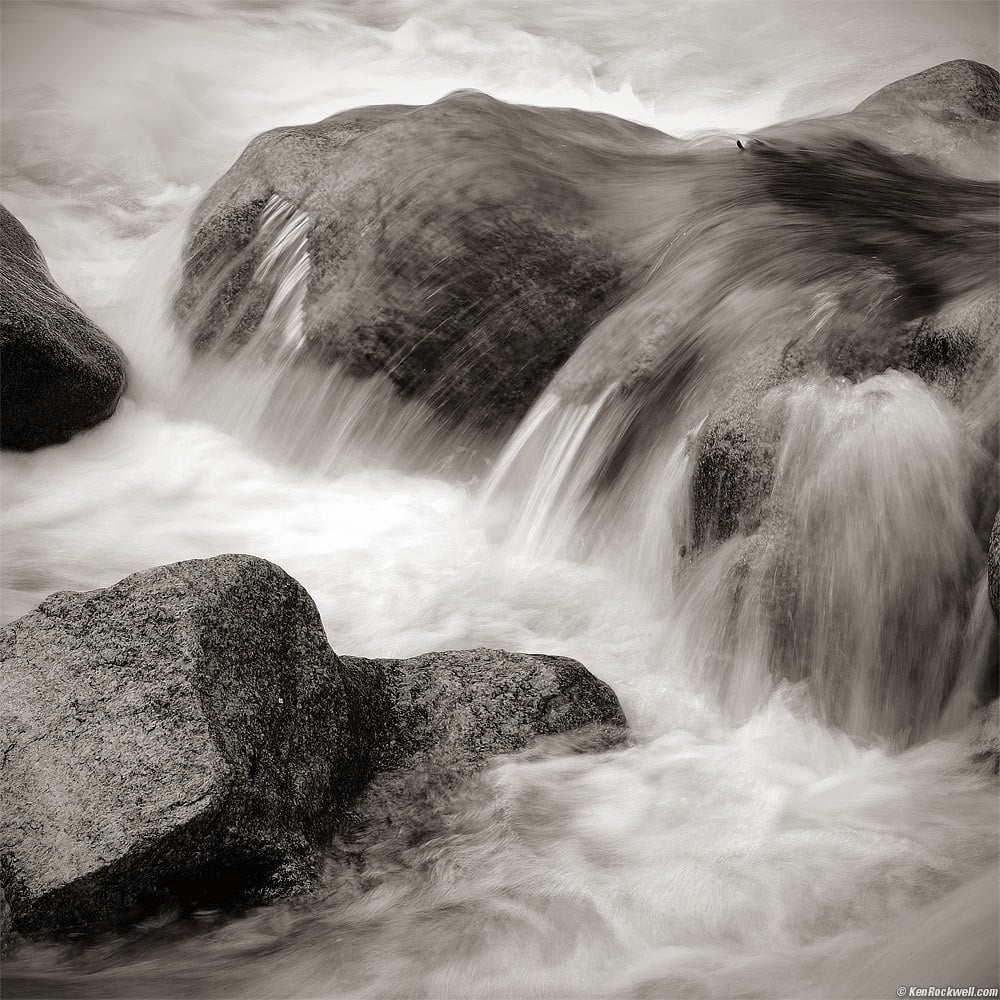 At the base of Yosemite Falls on our 2014 trip. More photos from that trip.
Good times!
This past week I've been playing with a new Sony RX10 MK III superzoom camera (review under construction), and the amazing thing is that this is an amazing thing! It sort of really does replace a DSLR; it has a 24-600mm equivalent lens that works extremely well, and it focuses and zooms and shoots just as fast as a DSLR, so I'm amazed.
29 April 2016, Friday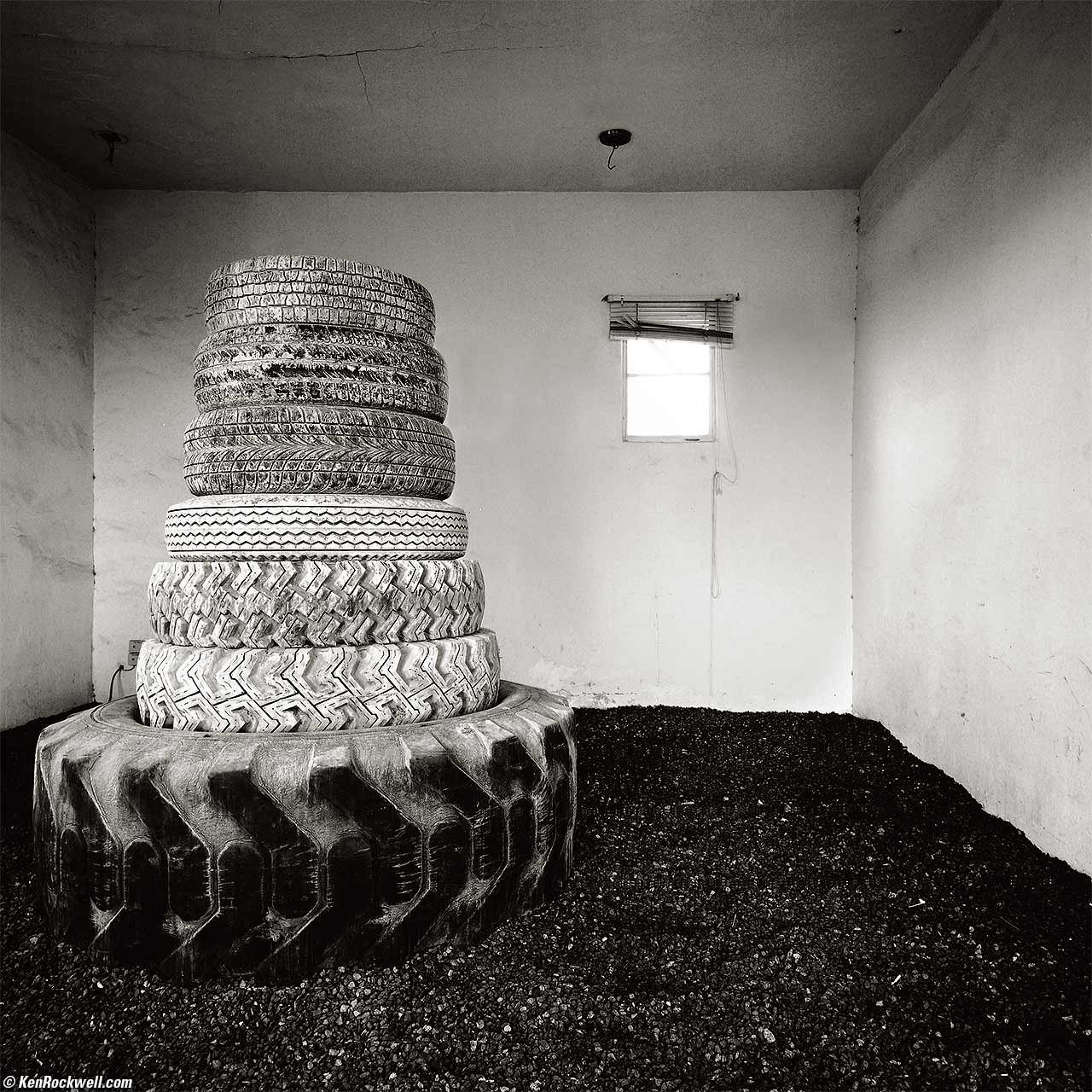 Big Pile of Tires in a Small Room, Route 66.
It took me almost three months to print all these, as well as explain in explicit detail how I shot each of these.
The interesting part is that I made all these shots in less than 48 hours, but it took me all this week to write up exactly how I did it. You need to have the technique mastered so it just happens; you cant stop to worry about ISOs and shutter speeds when you're actually out shooting. You need a camera of which you are the master so that you can concentrate on your pictures, not on your camera.
I shot this all on my old Hasselblad equipment, all of which together, lenses, backs, filters and even my exotic 903 SWC, cost the same as my Canon 5DSR body-only!
I think some of this is my strongest work to date, which I attribute to shooting the square Hasselblad and it letting me concentrate on what's in my picture, instead of what's in my bag. I only had three fixed lenses: a 38mm, an 80mm and a 150mm, which are similar to a 21mm, 45mm and 80mm.
NEU: LEICA M-D typ 262
As I explained years ago in one of my LEICA reviews, LEICA shooters never look at an LCD, except to make basic settings. LEICA LCDs are for text, never for images.
LEICAs always take perfect images, and LEICA shooters are used to seeing their images on billboards and on museum and gallery walls, never electronic screens. Thus no LCD is good enough to display LEICA images.
I explained in my reviews years ago that we could ignore the crummy little LCDs on cameras like the M9 and M240, and that many LEICA digital shooters simply put duct tape or a TRI-X film box end over the LCD to keep from distracting themselves while shooting.
Taking my advice, LEICA again announced a digital camera with no distracting LCD, the LEICA M-D typ 262, which is a LEICA typ 262 without the LCD. it has a quieter shutter, and heavier brass top and bottom plates than the 262.
The only settings are focus, aperture, shuter speed and ISO. It shoots in DNG, there are no menus, and nothing but shooting. Bravo!
For the LEICA shooter this is perfect; LEICA MEN know people who look at their LCDs after each shot have no idea what they're doing.
No, the M-D typ 262 isn't for casual amateur shooting, online know-it-alls or bloggers; it's for the man who knows what he's doing.
26 April 2016, Tuesday
Hasselblad or Mamiya?
A reader who loved his Mamiya RB67 — and sold it for a DSLR— now wonders if he ought to get another Mamiya, or get a Hasselblad instead.
I replied that we all remember the old days: we all wanted Hasselblad, and we all (except for doctors) settled for Mamiya instead.
Today Hasselblad is inexpensive; today I'm shooting Hasselblad because it's finally affordable — and it's at least as extraordinary as it always was.
I've found that my glorious old chrome 50mm, 80mm, 150mm and 250mm C lenses are so old that their shutters have required expert service and parts.
The chrome lenses are magnificent, but if you're as precise a worker as I am, expecting perfect exposures for each and every transparency I shoot (I expect and get 12 perfect chromes out of 12 on a roll), I'd steer clear of the chrome or black C lenses unless you don't mind sending each out for service before you start using it. They'll all take pictures, and if you're shooting negative film probably won't notice, but I need my shutters within a sixth of a stop, especially over temperature.
My 38mm BIOGON CF, 40mm, 50mm, 80mm and 150mm CF lenses all new enough that they've all worked flawlessly as received, and I get them from random strangers over eBay.
Even though I prefer the look of the classic chrome lenses, the wimpier CF lenses are all newer, and work great as received, while the C lenses are far more old and worn by the time we get them.
Hasselblad sold C lenses from 1954 ~ 1982, then CF lenses from 1982 ~ 2013. Any CF lens should be young enough to be working great; that's what I've found with mine.
Get any Hasselblad 500 series body (I'd skip the focal planes); just get be sure that it's a newer body (503CX or newer) with an Acute Matte screen. No worries, an older one like a classic 500 C/M can take a an Acute Matte screen. The Acute Matte screen, standard since the 1980s, gives the normal bright image we take for granted today. The regular Hasselblad screens from 1947 until the 1980s are very, very dim.
I simply bought an Acute Matte screen and popped it in my 500 C/M, and voilà, it's state-of-the-art. The gotcha is that an Acute Matte screen is the most important part of a camera, and a used Acute Matte screen costs about the same as the difference in price between these cameras. Luckily it's easy to service the old 500 C/M bodies and parts aren't scarce. I'd pass on most 500 C bodies simply because it's a pain to change them to the Acute Matte screen.
I have Gus Lazzari service all my classic gear. I also recently discovered that Hasselblad still services almost all of the old lenses and cameras well.
For digital medium format, I'd pass on the Hasselblad 500 system. While it's my favorite for medium format film, and was Ansel Adams most used camera for decades, the Contax 645 is far better for use with a digital back as the Contax 645 is a modern camera with the usual electronic control and communication. Also there are no real digital medium format 6x6 backs, the largest "medium format" digital backs are barely 6x4.5 on a good day.
22 April 2016, Friday
Hasselblad Sale
For those of you serious about your work — but prefer to spend less on your camera than you spent on your last new car — Hasselblad is having a huge sale on the H5D-40 camera.
You can get it now for just $7,995, or $9,995 with a lens, brand-new with free shipping. It's at B&H and at Adorama.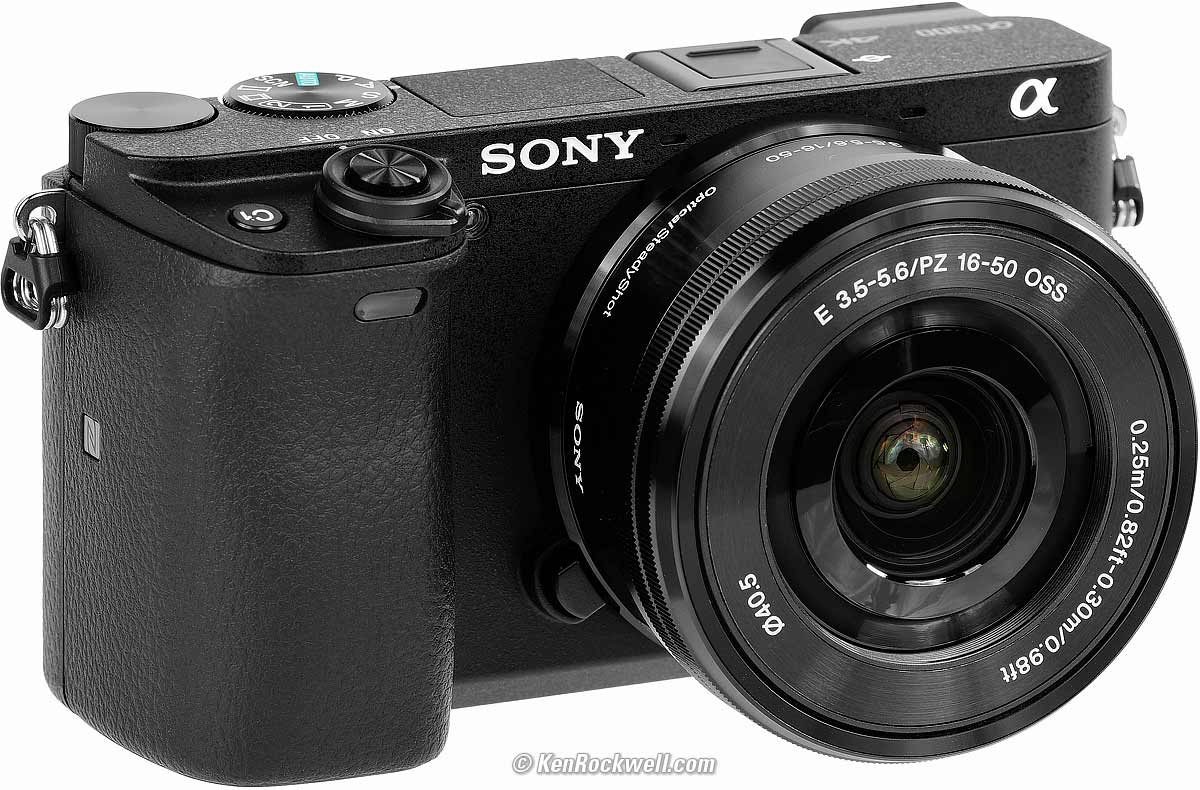 Sony A6300 and PZ 16-50mm OSS.
I just spent a week shooting my A6300 in Hawaii, and now its review has twice as much information and a much larger Usage section, as well as a slew of sample images.
The α6300 is an awesome little camera for when you don't want to tote a real DSLR. It's not cheap, but especially with the tiny little 16-50mm power zoom lens is all I need to shoot for a week and have an absolute blast.
21 April 2016, Thursday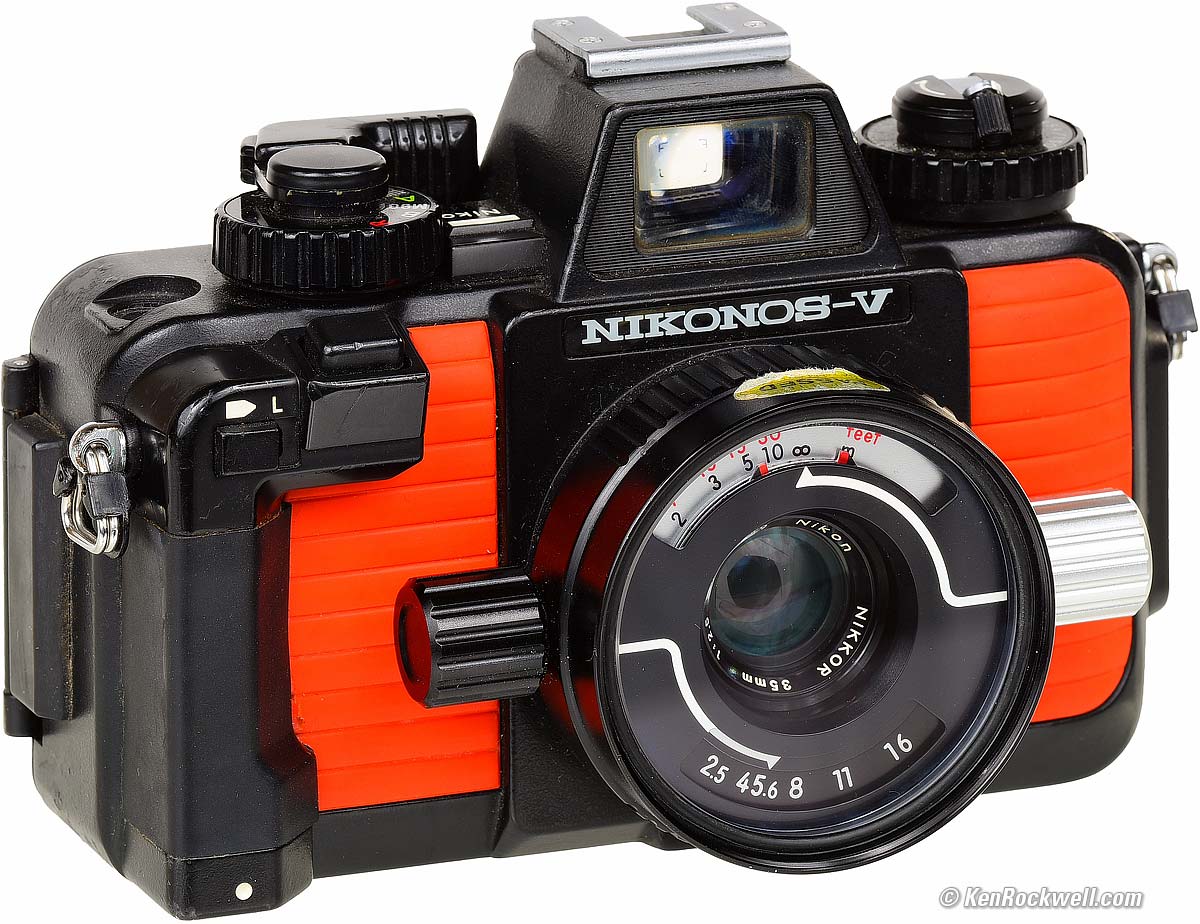 Nikonos V.
An ultra-tough 35mm camera for shooting under any condition.
Let me know how you like my latest attempt at a magic page size that fits itself to your screen; I've done this both for the Nikonos V Review as well as the Canon D30 Review.
20 April 2016, Wednesday
Lunar Fallout
In reference to Monday's curiosity about the legality of private parties selling-off what seem to be taxpayer-owned camera equipment for personal benefit, some folks discovered a law signed in 2012 where the US Government, signed by the President himself, allowed some taxpayer-owned "artifacts" to be kept and/or sold by private parties.
The key here is that that law came about after another fracas where an astronaut tried to sell some old checklists.
That law says it's now OK to keep and sell certain "artifacts," and carefully defines these artifacts as "expendable" items like logbooks and paperwork or "disposable" hardware from jettisoned lunar modules.
Clearly camera lenses are neither expendables nor disposable, and remain useful for decades. Heck, I still shoot Hasselblad equipment even older than these items today, and Hasselblad still services their cameras all the way back to the 500C. Regardless of what anyone says, Hasselblad cameras have been the cameras to which every professional photographer has aspired ever since the 1960s, and that continues today. Everyone wishes they had a real Hasselblad, and today, new Hasselblads still can cost more than a new Mercedes. Ansel Adams shot the Hasselblad since at least 1951 until the day he died.
The law clearly excludes any lunar material, and the very first paragraph of the description of the item offered for sale mentions that it "possibly retains some lunar dust" as a key selling point.
The description then goes on to stress what a critical item this lens was to the entire mission, so as far as I see it it's clearly not expendable.
You decide; I don't see that camera gear is covered under this 2012 law. I hope Jeff Bezos picks this up and gets it to where it will be safe. Otherwise it probably will go overseas to some evil genius' lair — some guy with a white cat on his lap.
The good news is that this auction house also sold Wally Schirra's Hasselblad — the first Hasselblad in space, back in 2014, so I presume they know more about the legalities of this than I do. I regard the men who walked on the moon as the greatest Americans ever to have walked the earth, so who am I to say? I do say that it's great that our guys get to take home souvenirs, but not OK that when they're done with them that they publicly sell them for cash instead of returning them to The Smithsonian.
18 April 2016, Monday
Is it legal?
An auction house is trying to sell a 500mm Hasselblad lens they claim went to the moon.
It's presumably still owned by NASA, but in the possession of an astronaut. While the auction house claims that it came from NASA as a "memento," I don't believe that. Note that it doesn't say it was "given" by NASA, just that it was "received from."
When you work with or for the government, there is a ton of paperwork - and a bidding process - when anything is transferred. NASA doesn't go handing out free cameras.
More common is "liberating" equipment, which conveniently bypasses the paperwork, but when something is liberated, the people who have it don't brag about it publicly.
I will presume the publicity around this will result in an investigation, and it will most likely have to go back to what I presume is the rightful owner: we, the American people, but it may take a while.
Another astronaut tried selling NASA items some time ago, and they were recovered.
Neil Armstrong's wife found a bag of goodies in his closet after he passed, and they were returned and are now at the Smithsonian
I know many of you are closer to these fracases than I am, but this looks highly suspicious. Taxpayer-owned property is often stolen from within, but the key is the thieves don't go on record about it. If this is a memento, great — but you may not resell it; it must be returned to the rightful owner: us, when you're done with it.
We all appreciate the service and sacrifice of these great men, but there is a line for what's legal to sell or not. I would hope there is supporting paperwork for who owns this, but the auction house hasn't mentioned anything — thus my suspicion.
I don't know anything more about this particular item than what's at this link. See what you think.
16 April 2016, Saturday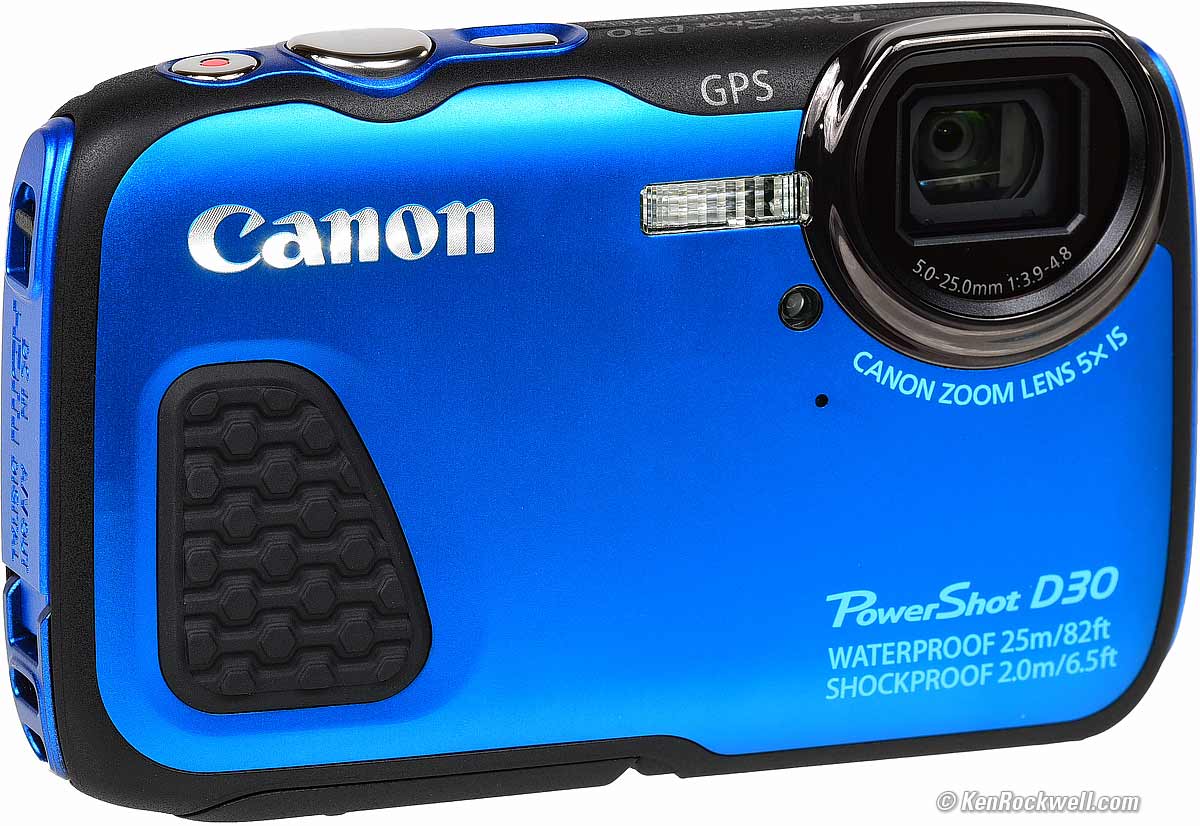 Canon D30.
Deal: Canon 5D Mk III
Canon 5D MK III Bundle includes $124 in Adorama Rewards and:
· Canon Speedlite 430EX II Flash, USA,
· Canon EOS 5D Mark III DSLR Camera Body with EF 24-105mm f/4 Lens
· Canon PIXMA PRO-100 Professional Photo Inkjet Printer
· Canon SG-201 Photo Paper Plus Semi-Gloss, 13x19", 50 Sheets
· Lowepro Nova Sport 17L AW Shoulder Bag, Slate Gray
· Sandisk Extreme 32GB microSDHC Class 10 UHS-I Memory Card -BULK IN JEWEL CASE
· $124 in Adorama Rewards
All for $2,749.88 after rebate!
14 April 2016, Thursday
New Zeiss Autofocus 18mm f/2.8 for Sony
Zeiss 18/2.8 full-frame for E-mount, also at Adorama.
This is a high-performance full-frame ultra wide. It has an OLED display for focus and depth-of-field and ought to be out next month — and we can order it today.
The Sony HX80 is now in stock, while we're talking Sony.
13 April 2016, Wednesday
I'm back!
I was out shooting in Maui (Hawaii) all last week and got back yesterday; I was also shooting on Oahu in February.
Something I confirmed with these flights, as well as another transcontinental trip last month, is that my Audio-Technica ATH ANC-9 active noise-cancelling headphones eliminate jet lag! Whoo hoo!
It makes perfect sense: these cancel-out all the low-frequency rumble from the jet engines. Our bodies don't like all that rumble. Our bodies respond to this loud rumble as if we're under some kind of threat like an earthquake or volcano, and after 5 or 6 hours of it, our bodies are exhausted from the constant state of alert to be ready for fight or flight.
I didn't quite believe that these headphones were responsible for this after the first trip with them, but after three long round trips, confirmed it. I arrive fresh and relaxed and ready to go; no longer do I lose the rest of the day all tired out and exhausted.
I brought a Sony A6300 with 16-50 PZ lens, as well as a Canon D30 underwater camera. More coming soon.
New Cine Gear from Canon
Canon ME200-SH Camera and Cine Lens 18-80mm.
07 April 2016, Thursday
Comes as the H6D-100c with 100 megapixels and as the H6D-50C with 50 MP for $7,000 less.
Of course these only work with Hasselblad's H-series lenses, of which there are several new ones also just announced.
06 April 2016, Wednesday
Chicago Tribune Reader Equates me with Ansel Adams
Check out this awesome interview.
05 April 2016, Tuesday
NEW from Panasonic
NEW: Panasonic DMC-GX85 w/12-32mm lens. Also in silver.
NEW: Panasonic DMW-FL200L Xenon + LED Flash.
01 April 2016, Friday
40th Anniversary of the Founding of Apple
No kidding, Apple was founded 01 April 1976.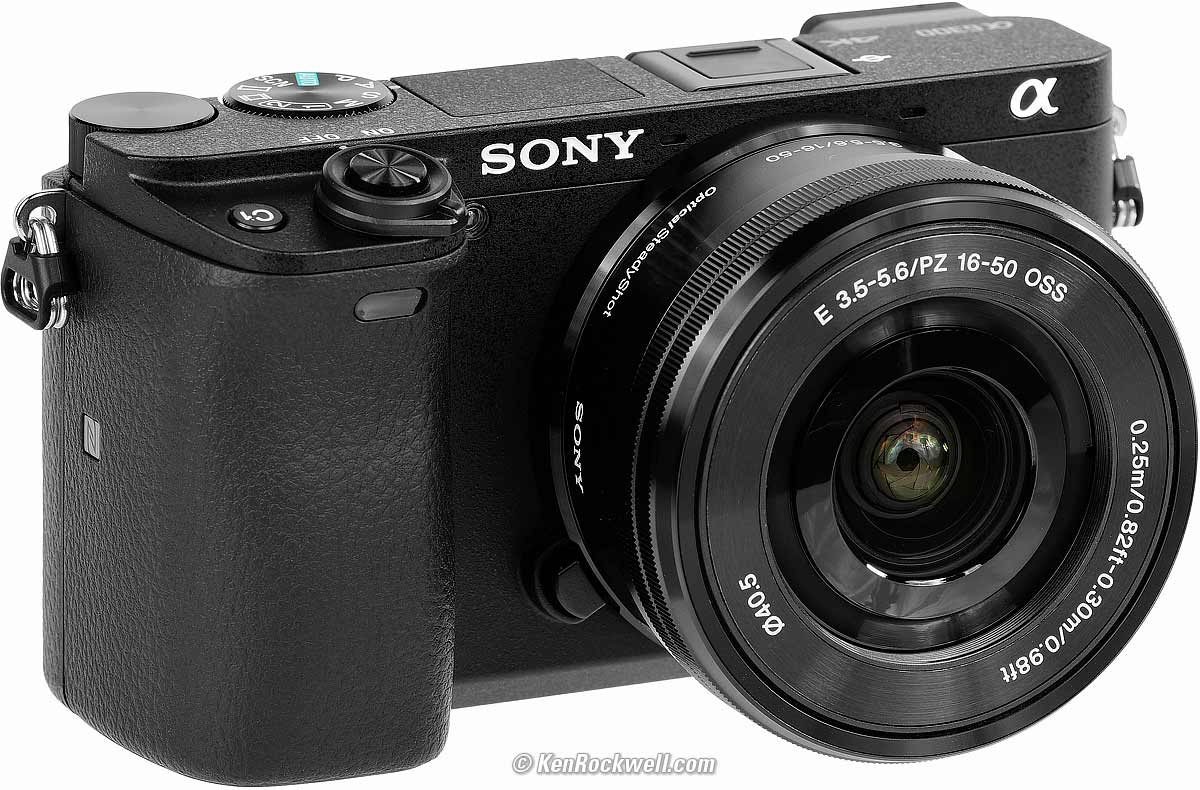 Sony A6300 and PZ 16-50mm OSS.
A great little camera, no fooling!
What Was New in:
Help me help you
I support my growing family through this website, as crazy as it might seem.
If you find this as helpful as a book you might have had to buy or a workshop you may have had to take, feel free to help me continue helping everyone.
If you've gotten your gear through one of my links or helped otherwise, you're family. It's great people like you who allow me to keep adding to this site full-time. Thanks!
If you haven't helped yet, please do, and consider helping me with a gift of $5.00.
The biggest help is when you use any of these links when you get anything, regardless of the country in which you live. It costs you nothing, and is this site's, and thus my family's, biggest source of support. eBay is always a gamble, but all the other places always have the best prices and service, which is why I've used them since before this website existed. I recommend them all personally.
Thanks for reading!
Ken