Home Donate New Search Gallery How-To Books Links Workshops About Contact
The Hamptons, Long Island
16 August 2009, Sunday
09 10 11 12 13 14 15 16 17 18 19a 19b 20 August 2009
Photographed entirely with a Canon SD960 IS pocket camera.
Today I got invited to Brett's house out in The Hamptons.
Delicious! Hampton Bays, 5:45 PM.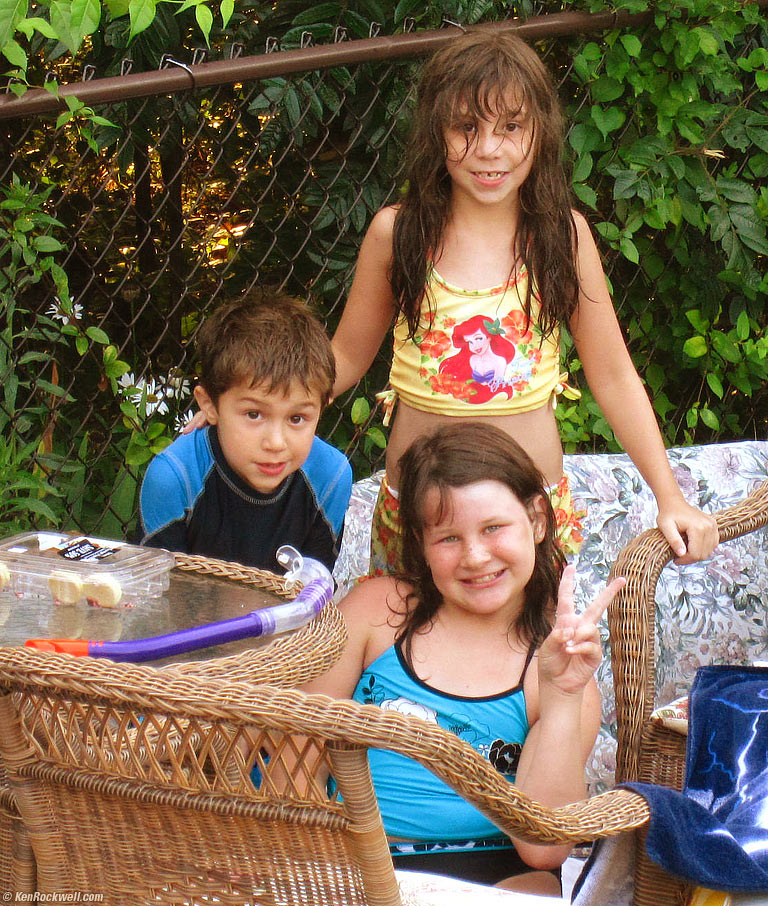 Anthony, Brittany and Kathleen, Hampton Bays, 5:50 PM.
This is a crop from a much smaller area of the image, made from about 40 feet away.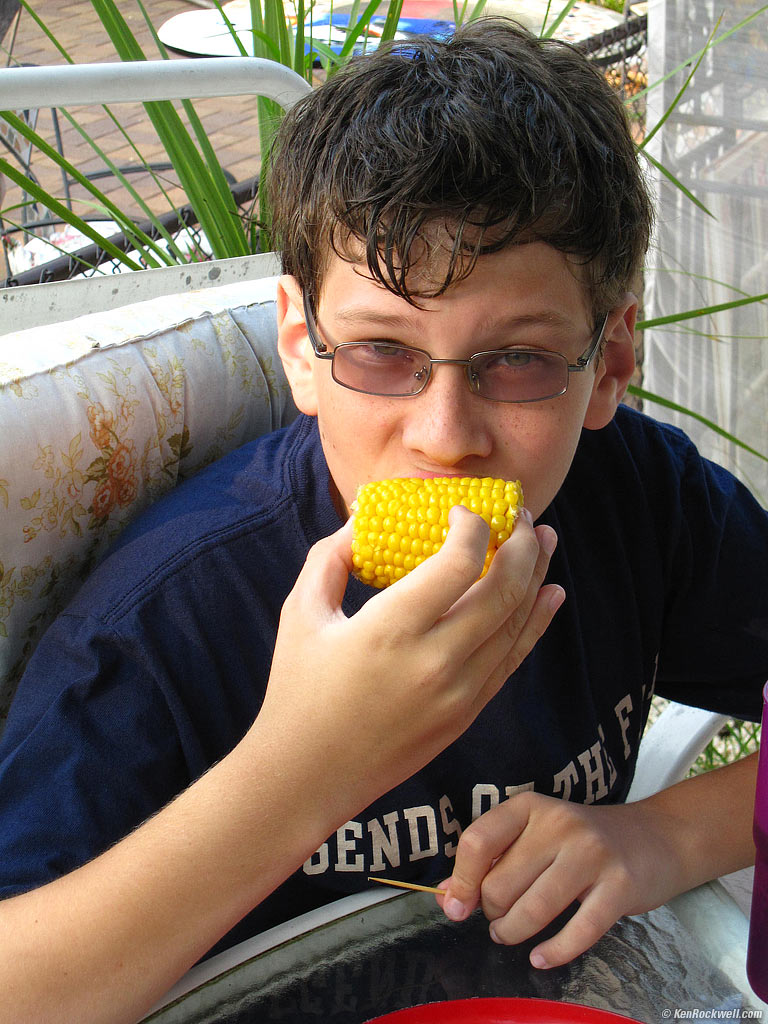 Robert, Hampton Bays, 5:51 PM.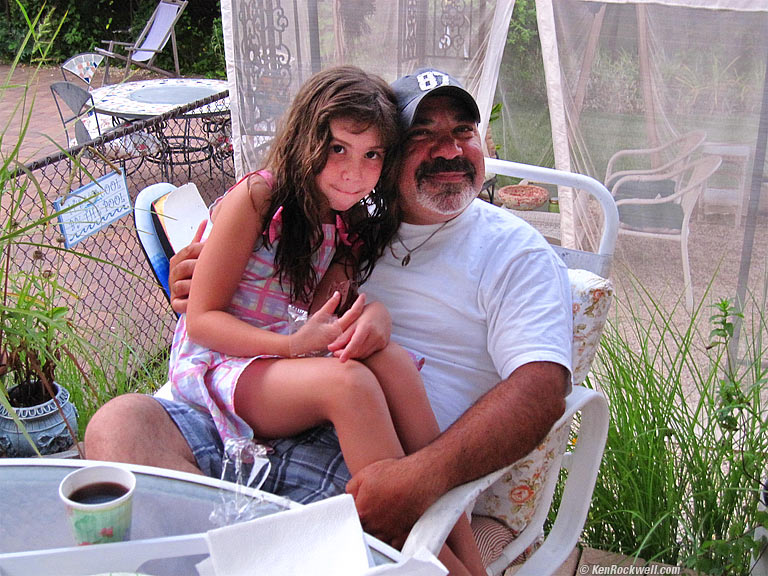 Kathleen and Michael, Hampton Bays, 7:52 PM.
I forgot to turn on the flash, so Kathleen and Michael looked like dark blobs. I dodged (lightened) their faces in Photoshop with a curves adjustment layer mask.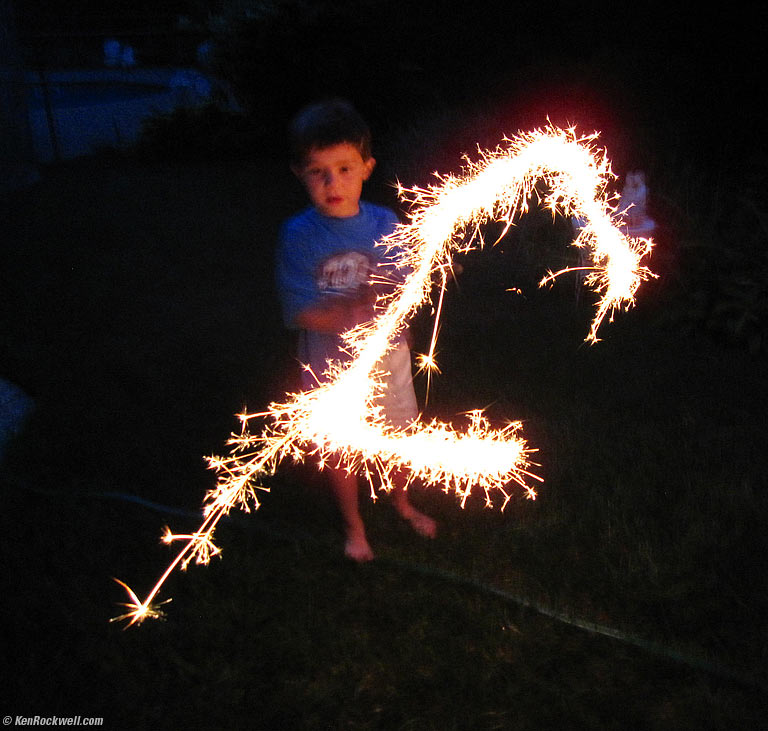 Anthony with a Sparkler, Hampton Bays, 8:20 PM.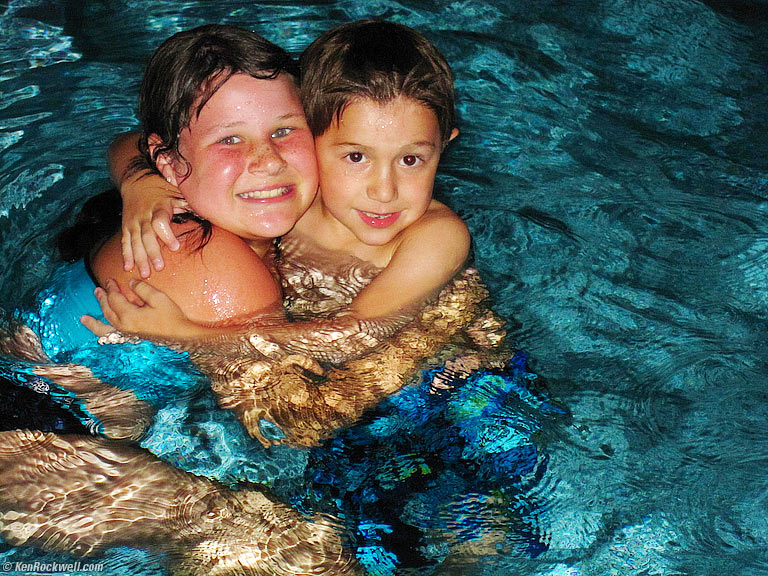 Brittany and Kathleen, Hampton Bays, 9:00 PM.
I removed the red-eye in Photoshop. Shooting from 30 feet away with an on-camera flash with a point-and-shoot camera at night guarantees eyes will light-up in red.
09 10 11 12 13 14 15 16 17 18 19a 19b 20 August 2009
Home Donate New Search Gallery How-To Books Links Workshops About Contact