<< Back Home Gallery How-To Links Workshops About Contact Next >>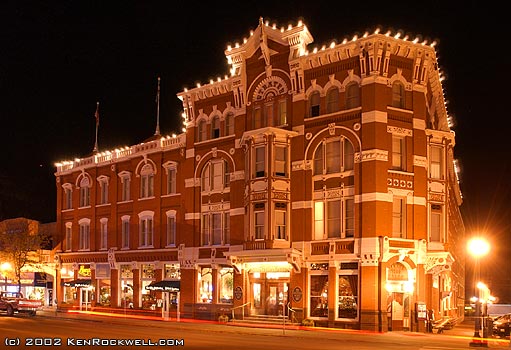 Strater Hotel, Durango, Colorado (built 1887) © 2002 Ken Rockwell.com. All rights reserved.
I left Albuquerque on Monday, 07 October 2002 and drove all over northwestern New Mexico. I wound up in Durango for the night since it was on the way and I liked the sound of the name "Durango."
Durango was another serendipitous discovery of the trip. It's a cool place with cool people.
<< Back Home Gallery How-To Links Workshops About Contact Next >>