Home Search Gallery How-To Books Links Workshops About Contact
Nikon 18-200mm
© 2006 KenRockwell.com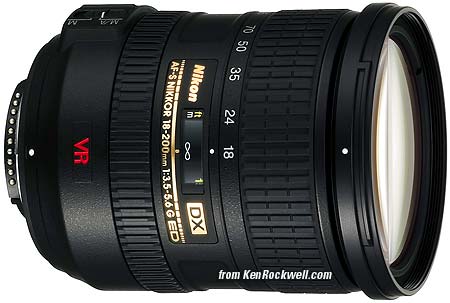 Nikon 18-200mm. (enlarge)
Use on Film Cameras
Forget it.
The full frame is illuminated only at the 200 mm setting and only when focused at infinity. The corners are cut off (come out black) at closer focus distances or wider zoom settings.
Other than that it works great. Autofocus, VR and data communications work perfectly if you only want to use the center of the film frame.
Sorry about the short page. It made sense trying to keep this big review organized.