Home Donate New Search Gallery Reviews How-To Books Links Workshops About Contact
California's Central Coast
14-17 April 2011
These are snaps from Dave Wyman's plein air tour of California's Central Coast.
I shot on a LEICA M9 in DNG, added creative input in Apple Aperture 3, exported the results as JPG, and ran them through Photoshop CS5 to resize, sharpen and brand them for the "Internet."
What lens apertures did I use? Who knows? The only difference it makes is having more or less in focus, which on a LEICA, you can read off the lens before taking the picture. I used large apertures in the dark so I could work in the dark, and smaller apertures when I had light so I could get more in focus.
14 April 2011, Thursday: San Luis Obispo
Today we drove to San Luis Obispo for the Farmers Market.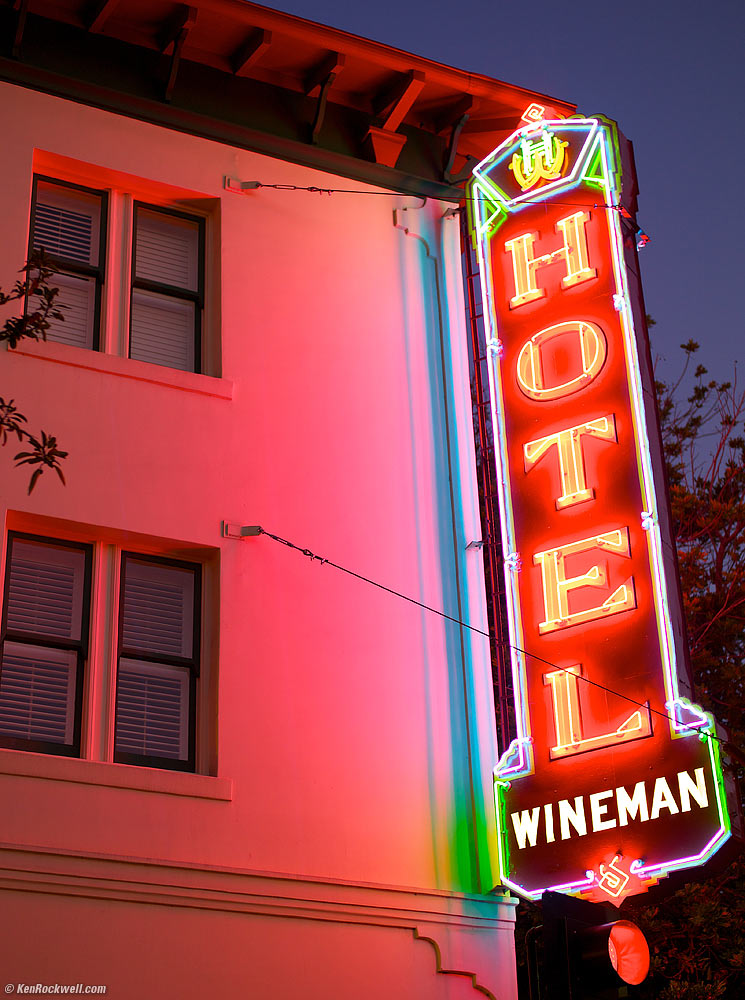 Downtown San Luis Obispo, 7:51 PM. (LEICA M9, ISO 160, 1/45 second, LEICA SUMMILUX-M 50mm f/1.4 ASPH, hand-held, bien sur.)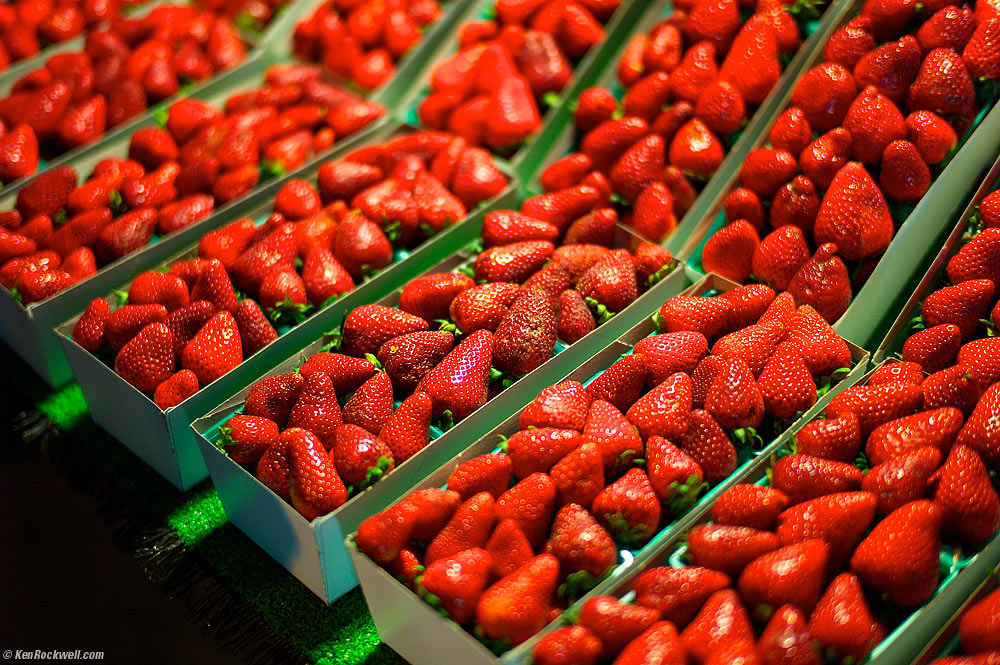 Strawberries, Downtown San Luis Obispo Farmer's Market, 8:09 PM. (LEICA M9, ISO 800, 1/60 second hand-held, LEICA SUMMILUX-M 50mm f/1.4 ASPH.)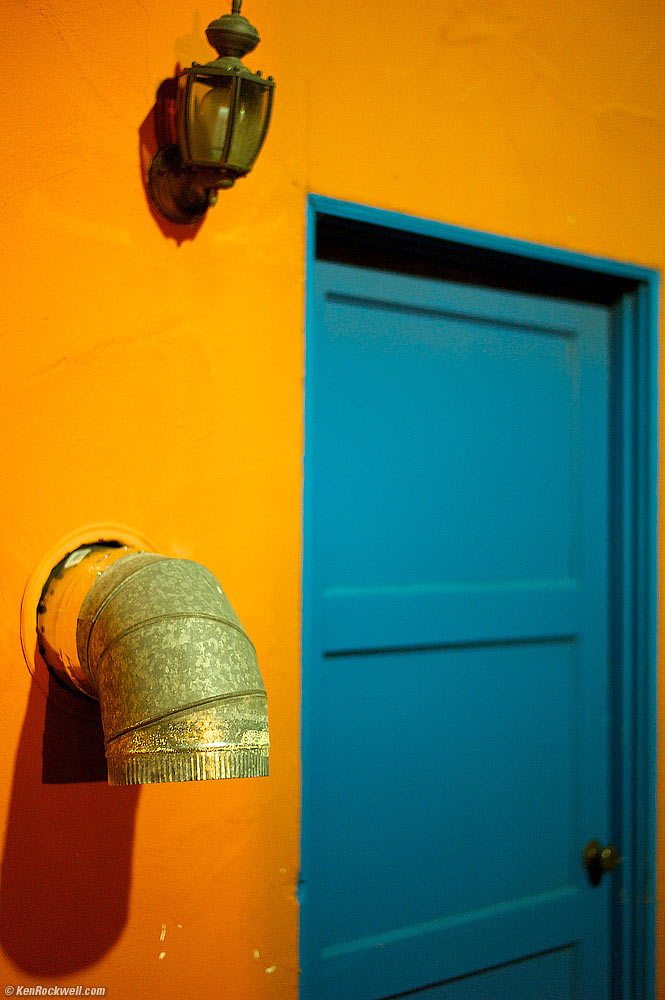 Vent Pipe, Los Padres Inn, San Luis Obispo, 8:45 PM. (LEICA M9, ISO 160, 1/24 second hand-held, LEICA SUMMILUX-M 50mm f/1.4 ASPH.)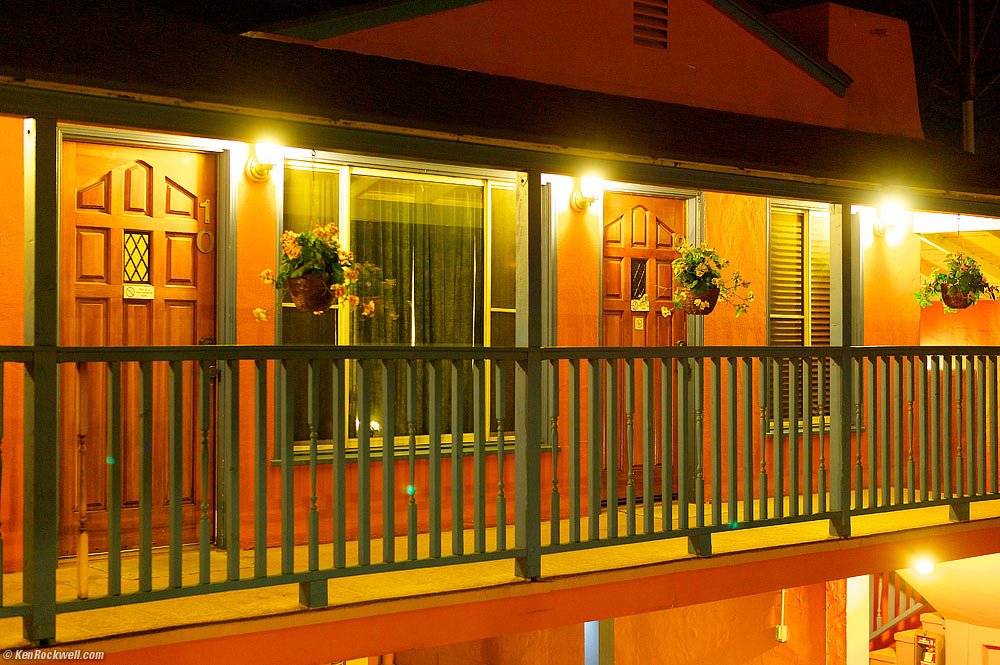 Los Padres Inn, San Luis Obispo, 8:45 PM. (LEICA M9, ISO 800, 1/6 second hand-held, LEICA SUMMILUX-M 50mm f/1.4 ASPH.)
Home Donate New Search Gallery Reviews How-To Books Links Workshops About Contact