Home Donate New Search Gallery Reviews How-To Books Links Workshops About Contact
Contact
Ken at the Wild Animal Park. uglier.
If you're an old friend, if you've found a typo, if you're responding to a request (especially for The Rockwell Retirement Ranch), if you're inviting me to something or if you have a rumor to spread, I need to hear from you.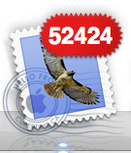 A slow day: 52,424 new personal messages.
I do my best to answer personal requests for help, but please realize that I'm usually out shooting and not at my computer most of the time so it may take a while.
THANK YOU!
Ken.
Technical Question? Click here first

Ken Rockwell
130 7th Ave #1307
New York, NY 10011
United States of America
Home Donate New Search Gallery Reviews How-To Books Links Workshops About Contact