Home Donate Search Gallery Reviews How-To Books Links Workshops About Contact

Today's Updates Hot Deals
RSS: daily (continuous live updates)
all © 2014 KenRockwell.com. All rights reserved.

Nikon: D800 Df D610 D7100 Canon: 5D Mk III 6D Fuji LEICA All Ryan Katie
Recommended Cameras How to Take Better Pictures random
Twitter Facebook Video Tutorials
23 April 2014, Wednesday
NEW: Nikon D5200 Users Guide App.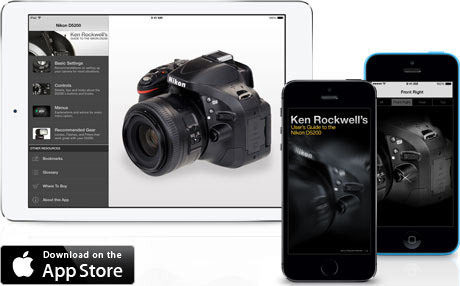 NEW: Canon EOS 1V Review.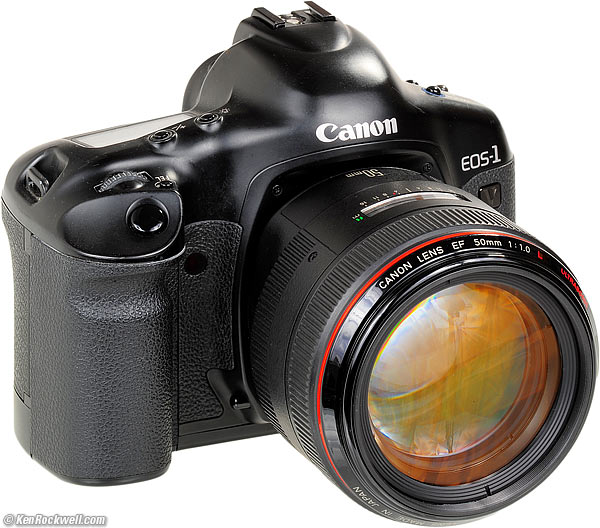 Canon EOS-1V and Canon EF 50mm f/1.0 L USM.
Canon's best 35mm SLR.
Ed Verosky eBooks
Ed's moved his eBook Store.
Butterfly Outing in San Diego
The Butterfly Jungle at the San Diego Safari Park closes this Sunday.
My pal Steve Cirone has openings for private one on one instructional tours there all this week, except for Saturday which is already sold out. There are 15 plus species of colorful butterflies point blank. A Private Tour is $245 and includes park entrance, a loaner 100mm Canon macro IS L lens, or a Sigma for Nikon 105 mm macro lens.
Most important is the lighting Steve supplies, either the Canon Macro Ringlight or Twinlight, and for Nikon folks, the very fancy Nikon R1C1 lighting kit.
We meet in the parking lot at 7 AM and get set up and go into the butterfly zone at 8 AM (special hours for the exhibit). The tour ends at 11, so you get 4 hours of intensive shooting with full instruction.

Here are some samples of Steve's work.

If you want to go, go to SteveCirone.com, enter, scroll down, and click on the $245 PayPal button. Email Steve@SteveCirone.com and let him know the date. In the unlikely event that date just got taken, Steve will immediately notify you and pick a different date or do a refund.

Steve has been teaching advanced macro techniques at the butterfly exhibit for many years with great success. It is a big hoot! Hope you can join Steve (I won't be there; I've known Steve since the 1990s).
21 April 2014, Monday
NEW: Home Page.
It took a few years to get a round tuit, but I redesigned my home page so the links we actually use are easier to find.
18 April 2014, Friday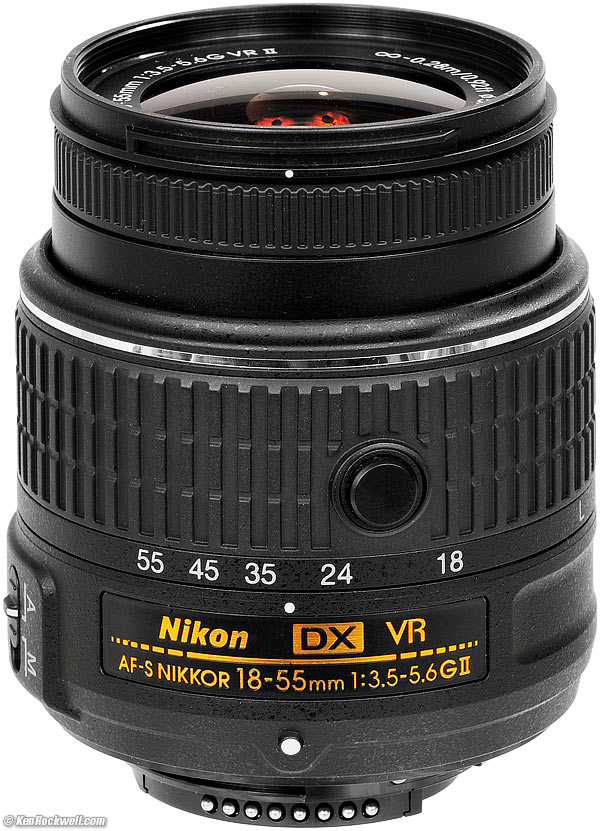 NEW: Nikon 18-55mm VR II Review.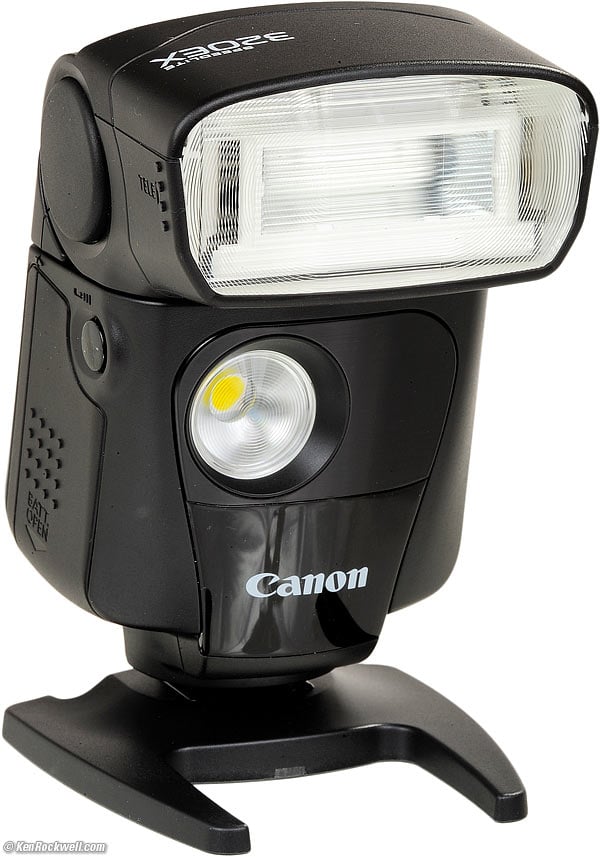 NEW: Canon 320EX Flash Review.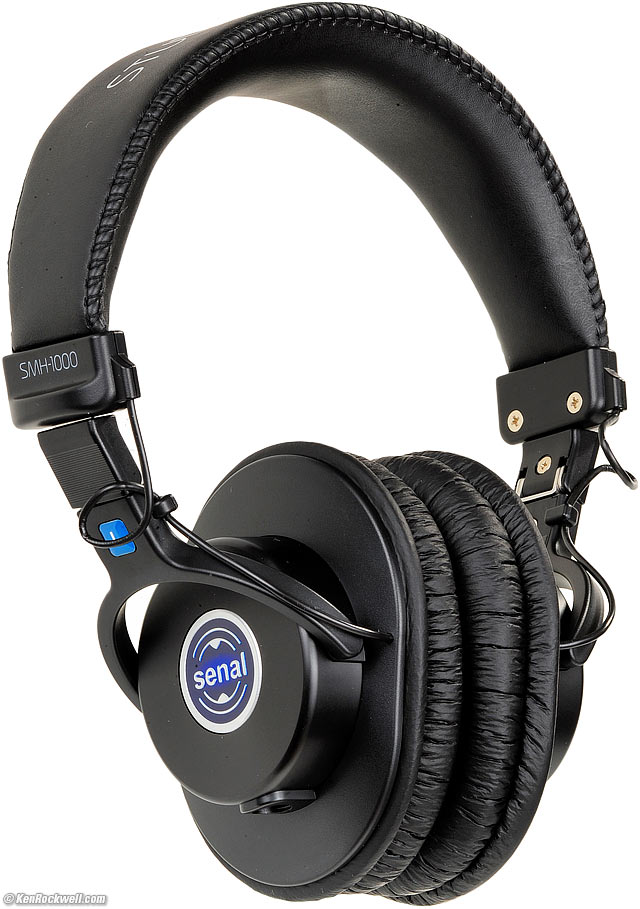 NEW: Senal SMH-1000 Headphones Review.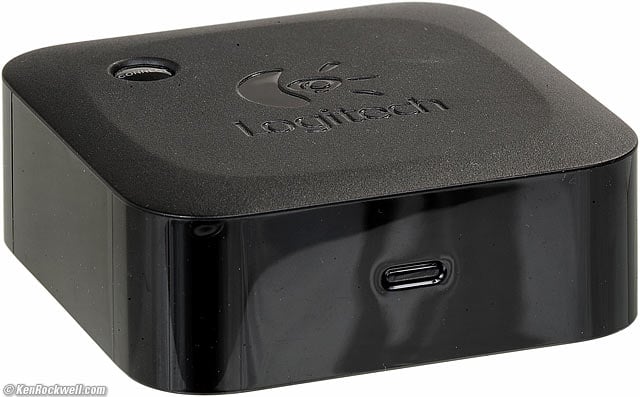 Logitech Bluetooth Speaker Adapter.
NEW: Logitech Bluetooth Speaker Adapter Review.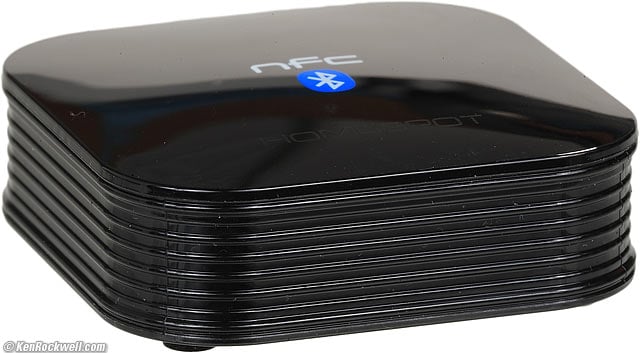 HomeSpot NFC Bluetooth Speaker Adapter.
NEW: HomeSpot NFC Bluetooth Speaker Adapter Review.
Two ways to play from Bluetooth into any car or home audio system — and they sound great for serious listening. Honestly, they sound 99% perfect, and if you're really going to be listening intently for any length of time in your studio, just pull the plug out of either of these and plug directly into your iPhone if you need better quality.
16 April 2014, Wednesday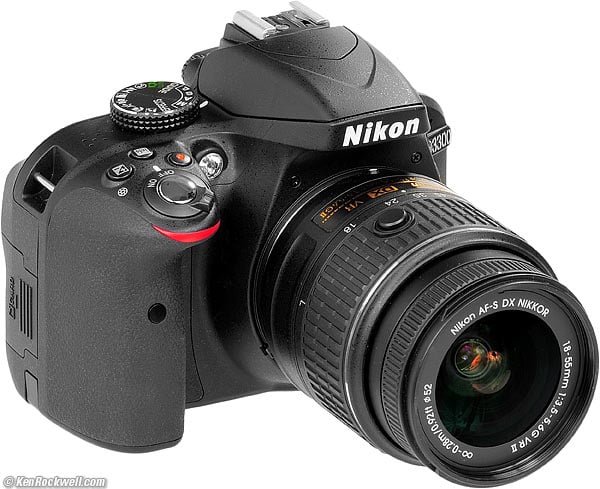 Nikon D3300 and included 18-55mm VR II.
NEW: Nikon D3300 Plain-English User's Guide.
15 April 2014, Tuesday
NEW: Nikon D3300 Review.
DEAL: Canon S110 for $250.
UPDATED: Recommended Cameras.
60 Years of M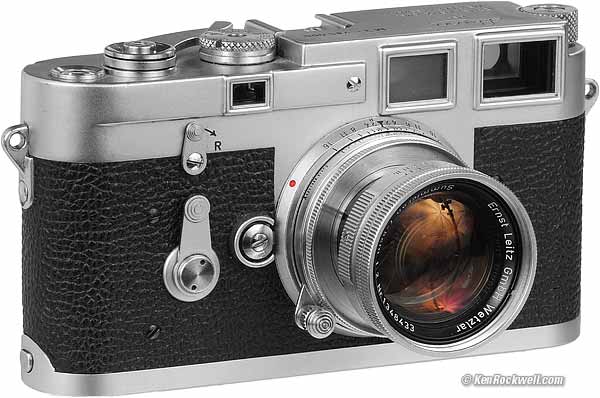 LEICA M3 and collapsible 50mm f/2 SUMMICRON.
I don't recall the date, but LEICA introduced the LEICA M3 and the M system sometime in the spring of 1954, making the M3, and the entire M system, now 60 years old.
14 April 2014, Monday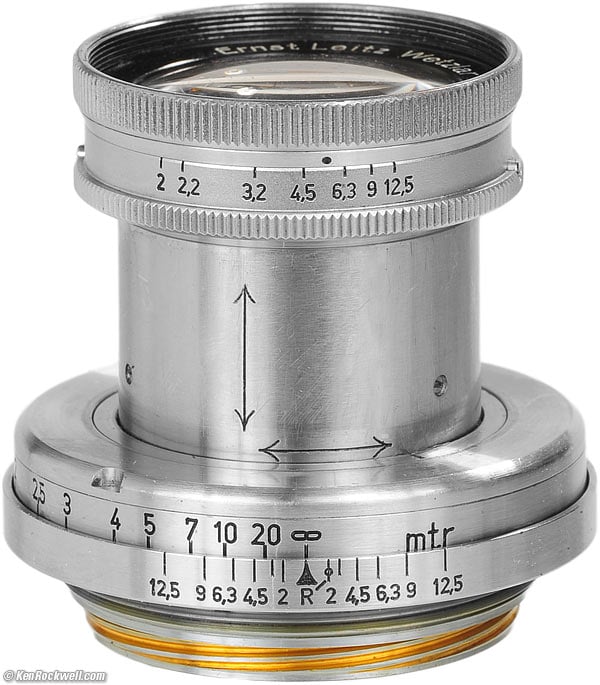 1937 LEICA 50mm f/2 SUMMAR.
NEW: LEICA SUMMAR 50mm f/2 Review.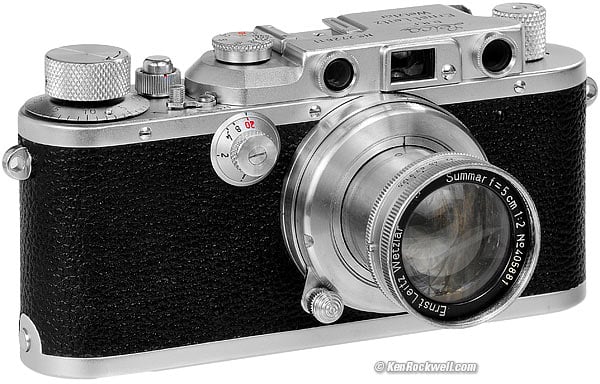 1938 LEICA IIIa and its original 1937 50mm f/2 SUMMAR.
NEW: LEICA IIIa Review.
A camera for these modern times.
It's like Sculpture
Ask a sculptor, and he'll tell you that sculpture is simple. All you do is chip away all that isn't part of what you're trying to sculpt. Simply take away all the stone that isn't what you need, and you're done.
Photography is the same. You have to work diligently to remove everything from your picture that isn't part of the picture. Remove all distractions and anything and everything that isn't directly related to telling the story you're trying to tell, and when you've removed every distracting or unrelated element, your masterpiece is complete.
Photography, like sculpture, is completely backwards from painting. In painting, you start with a blank canvas and add only what is needed. In sculpture you start with a large block, and remove all that isn't needed. Likewise a camera sees everything, and it's the photographer's duty to move around, get closer and remove everything that isn't contributing to his image.
Photo Gear Sales Job Available
OC Camera in Mission Viejo, Orange County, California, has a full-time sales position open. You'll have and ask for details, but as I see it, it's working the counter in a real photo store that sells top brand Nikon, LEICA, ZEISS and more, and sells just as many classic used cameras as new DSLRs.
It's one of the last real photo stores, meaning a single-location privately-owned photo store like B&H or Adorama, as opposed to a huge worthless chain store that's only there to make a buck. OC Camera is much more interested in giving customers the advice they need than selling them something. I've even heard their guys tell people not to buy a filter to protect a DSLR kit lens. As they asked the customer, are you really going to pay $20 for a filter to protect a $99 dollar lens against something that probably won't happen?
If you're in south Orange County and want a full-time long-term position, give them a call at (949) 347-1276 or just walk in 10 - 6 Monday - Saturday at 27680 B Marguerite Parkway. They're also at info@occamera.com. Tell them I sent you.
10 April 2014, Thursday
Nikon 18-300mm VR.
NEW: Nikon 18-300mm f/3.5-6.3 VR.
This new lens covers the same range as the existing 18-300mm VR, and is now 30% lighter. It's slightly slower at 300mm, f/6.3 vs. f/5.6, and the weight loss is more than worth it.
It's also much smaller than the old 18-300. The old one took a 77mm filter, while this new one only needs a 67mm filter.
This new 18-300m is ten ounces lighter!
I usually shoot my 35/1.8 DX on DX because light weight is more important to me than crazy zoom ranges, but when I need a do-everything long range zoom, the existing 18-300mm is so good that I had no problem licensing an image to McDonalds's last year that I shot with it on my D7000. They used it on a billboard! Therefore, if I can get the same huge zoom range and image quality with a lot less weight, this is fantastic.
This is another reason I love Nikon's DX cameras so much compared to Canon's small frame cameras. Canon has no lens that can compete with this. Canon's best shot is their 18-200mm IS, which is primitive by comparison with no instant manual-focus override. Canon has no 18-300mm lenses, and for full-frame, they have nothing that can compare with the performance and reasonable size of the Nikon 28-300mm VR. Canon does make some super zooms, but they are huge white things that sell for thousands of dollars and weigh many pounds each.
04 April 2014, Friday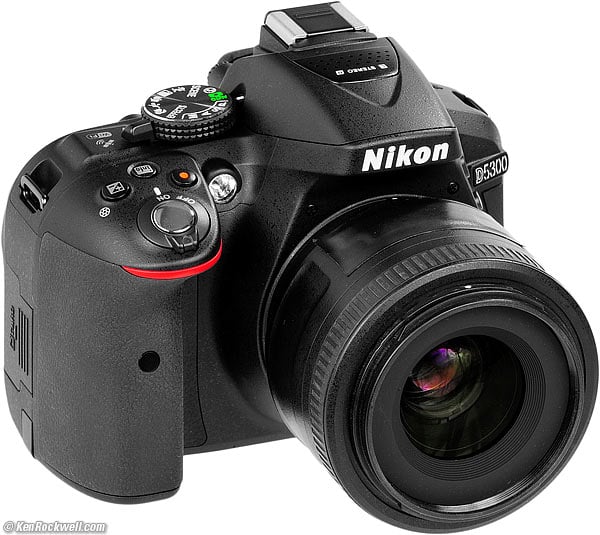 Nikon D5300 and 35/1.8 DX.
NEW: Nikon D5300 Plain-English User's Guide.
NEW: Nikon D5300 Autofocus System User's Guide.
03 April 2014, Thursday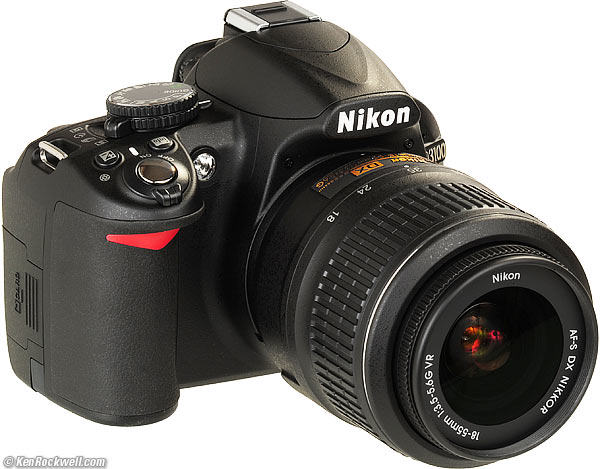 DEAL: Nikon D3100 with 18-55 VR, refurbished for $349.
D3100 review. This is the best deal in digital photography. The D3100 is a very competent camera, so for $350 with lens, it's a steal.
01 April 2014, April Fool's Day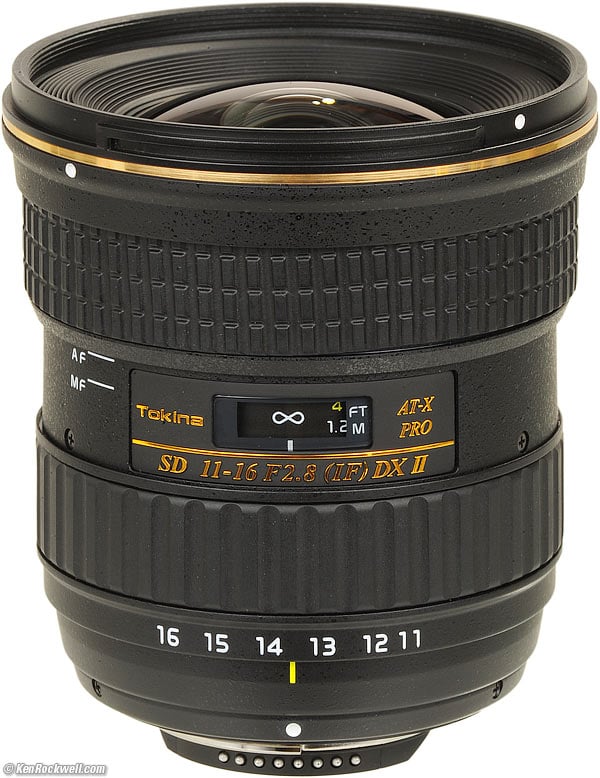 DEAL: Tokina 11-16mm f/2.8 II for $525, for many different cameras.
They used to sell for $740.
Which would I buy? I bought the Nikon 10-24mm for $900 back when it first came out. The Tokina is bigger and tougher and faster, while the Nikon is lighter and more likely to break — but has a wider zoom range and better instant manual-focus override.
Either is a fantastic choice.
What Was New in:
Help me help you
I support my growing family through this website, as crazy as it might seem.
If you find this as helpful as a book you might have had to buy or a workshop you may have had to take, feel free to help me continue helping everyone.
If you've gotten your gear through one of my links or helped otherwise, you're family. It's great people like you who allow me to keep adding to this site full-time. Thanks!
If you haven't helped yet, please do, and consider helping me with a gift of $5.00.
The biggest help is when you use any of these links when you get anything, regardless of the country in which you live. It costs you nothing, and is this site's, and thus my family's, biggest source of support. eBay is always a gamble, but all the other places always have the best prices and service, which is why I've used them since before this website existed. I recommend them all personally.
Thanks for reading!
Ken
Home Donate New Search Gallery How-To Books Links Workshops About Contact