Current California Radiation Levels (live from La Jolla)
31 March 2011, Thursday

Technics SH-8065 33-Band Stereo Graphic Equalizer.
NEW: Technics SH-8065 33-Band Graphic Equalizer Review.
No, not a camera, but something someone loaned me, and since there is no information about it on the Internet, exactly as I started in 1999 with my Nikon information, I share this review for posterity's sake.
29 March 2011, Tuesday
NEW: How to Play DVDs in your iPad, iPhone or iPod Touch.
Use this free technique, and they play even better than if you had a DVD slot in these devices!
NEWS: LEICA X1 Firmware Update
LEICA has the new firmware for the LEICA X1.

LEICA tells us that the new X1 firmware offers:

· Improved manual focusing, with the focus screen showing the image based on an open aperture
· More accurate manual focusing with finer steps, when scrolling slowly with the click wheel
· Two manual focusing speeds for more accurate and faster manual focus operation
· Manual focusing lock now available
· Enlarged manual focusing scale display
· Depth of field scale displayed in manual focusing mode
· Manual focus settings retained in memory when camera is switched off
· Improved autofocus speed in low light conditions and with low contrast subjects, in particular when shooting multiple images of the same subject
· ISO setting displayed in Auto ISO mode
· Improved JPEG image quality
28 March 2011, Monday
The best way to spend $1,700
Want to know the best way to spend $1,700 to improve your photos?
Get a copy of Bruce Barnbaum's "The Art of Photography" for less than $30, read it, and give the remaining $1,670 to charity. If you can find the book at your local library, you can give the whole $1,700 to charity.
I'm serious. I know you already have a camera, so you don't need another. If you don't, get a Canon S95 for $400, and you've still got $1,270 left over to go buy your girlfriend something nice.
I've now made it to page 71 of Bruce Barnbaum's "The Art of Photography." With kids, getting enough time alone to read just a few pages in a weekend is a rarity, and every few pages has so much in it in this book it's incredible.
This is such an extraordinary book that it's sold out again at Amazon. Have no fear, order it, and it keeps getting reprinted.
I've never read any book anywhere near as helpful as this one when it comes to learning how to design a photograph.
Reading The Art of Photography, one starts to realize all the things to which one must pay attention to create meaningful photographs deliberately. It becomes apparent that great photos are made, and not simply created by chance just because one owns a fancy camera.
The more you learn, the more factors you come to realize have an impact on our photos, and the more you realize that there simply are too many things that affect our images that demand our attention to be able to have any "spare" time to waste on worrying about cameras or lenses.
If you can learn what Barnbaum is trying to teach in this book, you'll be able to win contests and make great photos with even your cell-phone camera, and certainly with an advanced camera like the Canon S95. If you can't master the concepts in this book, you'll forever be enslaved wasting your time and money buying new equipment, never being any happier with your resulting photos.
27 March 2011, Sunday
OBSERVED: Hasselblad's Photography Manual for Astronauts.
Free at that link! With all the Soviet-era spacecraft and accessories becoming available on eBay — cheap — you budding space explorers may find this very helpful.
26 March 2011, Saturday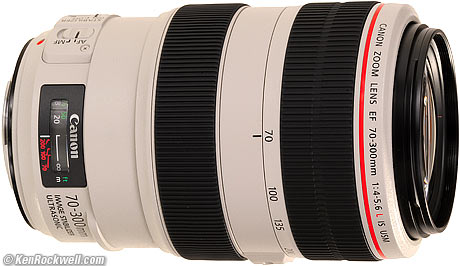 Canon 70-300mm L IS.
NEW: Canon 70-300mm f/4-5.6 L IS Review.
Another great Canon lens, I believe made in Canon's now closed Utsunomiya lens plant.
I also redid my Canon Lens Reviews page.
25 March 2011, Friday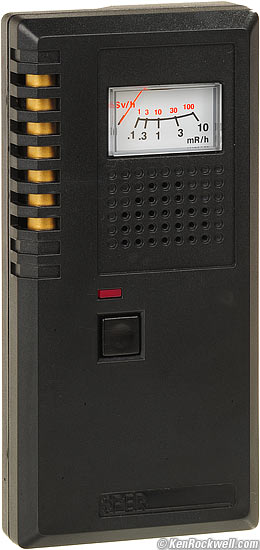 SPER 840007 Detector. enlarge.
SPER 840007 Radiation Detrector In-Stock! (sold out in hours, sorry!)
It's the same one as used to report the official California Radiation Levels from La Jolla. My family's safety is easily worth it; I bought mine from Amazon 2 weeks ago. This detector has a 1 year warranty on the tube, and 5 years on the electronics, so it will be around for a while.
It runs on one 9V battery, reads instantly with no warm-up, and drops right in my camera bag.
24 March 2011, Thursday
Charity Photo Auction for Japan
There's a group soliciting print donations for their auction.
History of the TESSAR
Dr. Paul Rudolph's Tessar lens design for Zeiss in 1902 is one of the classics of all photography. It is still used many places today, most recently seen in Nikon's 45mm f/2.8 AI-P.
Zeiss talks about this here, and you can read the complete paper here.
Thanks Readers!
Many thanks to all of you for your help getting my Search page updated, especially to Bill of Breeze Comfort padded and sports bras, who sent me the precise link I needed to figure out how to get my Search page and boxes to work, and to Tonio who explained that I needed to enter kenrockwell.com/* instead of just kenrockwell.com into Google's boxes.
Many thanks to everyone who offered more suggestions; it just happened to be Bill and Tonio whose messages I both got first and were short and clear enough (just one sentence each) for me to understand.
Inside every complicated problem is a very simple solution. The gotcha is getting the one simple solution out of ten tons of possible answers. I'm surprised that Google, who needed for me to update for their convenience to new code and knew what I needed to do, couldn't have made it that simple.
Thank you all!
NEW: How to Fart in Russian.
This is a translation of FART for Fantastic Fotos.
Japan Today
Workers ran out of Fukushima Daiichi unit 3, due to new black smoke, so no one is there anymore to try to prevent the meltdown from progressing. Everyone was evacuated. As of Thursday (Japan time), the smoke stopped, but for the first time, reactor 1 was now leaking smoke as well.
The radiation level at Fukushima Daiichi unit 2 is severe.
Just as bad, tap water in Tokyo is now so radioactive that it is unsafe for babies.
As of an hour ago, the US blocked imports of food and milk from Japan from the affected areas.
23 March 2011, Wednesday
LEICA X1 In-Stock
OC Camera has both colors (black and gray) in-stock, if you need one.
OC Camera is a real store; you'll have to phone them or walk-in to buy anything.
Nikon's Disaster Status
Nikon shares this press release that the D700/D3s/D3X/F6 factory won't open again until the end of March, and even then, that it won't be able to make enough to satisfy all of us.
In other words, as I foretold weeks ago, these popular cameras are going to become very hard to get, and their prices will rise.
One of the people who worked in the Sendai plant making our cameras for us died in this disaster. This is a serious issue for all of us in photography.
22 March 2011, Tuesday
The Speed Demon so rules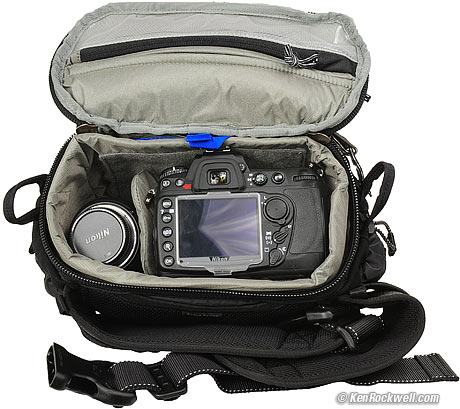 Think Tank Speed Demon. (review)
It seems no matter what I'm carrying, the Think Tank Speed Demon is always perfect.
I wanted to carry my Geiger Counter as well as my D7000, 35/1.8 DX and SB-400, and it all fit perfectly.
If Think Tank still has them, the Speed Demon has been on sale for the first time ever.
Hawaii tsunami damage
Prolific writer and photographer Floyd Takeuchi tells me that on Oahu, the heaviest damage was in Keehi Lagoon, right next to Honolulu International Airport. The tsunami surge severely damaged public and private boat docks, breaking many off the posts that anchored them into the bay. The damaged docks then pulled the yachts that were moored to them into the bay, and many sank. Scores of privately-owned boats and yachts may have been sunk or damaged.
On the Big Island, three hotels were badly hurt by the wave damage. In Kailua-Kona, the King Kamehameha Hotel's ground-floor lobby and shopping area were heavily damaged by the surge that plowed through the lobby. Alii Drive along the water front was also badly damaged. Further up the Kona coast, the high end Four Seasons Hualalai and neighboring (and high end) Kona Village Resort were heavily damaged. The Four Seasons Hualalai was expected to reopen at the end of April. But the lovely Kona Village Resort, which was built in 1965 and had thatched bungalows on the ocean's edge, very low impact and an absolutely old-Hawaii style resort, was totally damaged. Its 200 workers are being laid off, and it now appears likely that the resort may never reopen, at least not in its low density 1965-era form. A real tragedy for Hawaii tourism.
Fortunately, no one was injured by the tsunami in Hawaii, though the economic impact is well into the hundreds of millions of dollars.
Maui County and Molokai were damaged by the tsunami, too.
21 March 2011, Monday
NEW: Current California Radiation Levels.
I've always wanted my own Geiger Counter since childhood. Recent events finally gave me a good excuse to buy one a week ago before they all sold out.
Since there is no intelligible data published anywhere else, I decided to share my readings with everyone. Just like the rest of this website, I experiment, and share what I learn. I even share the live audio. Cool, eh, and a lot less bandwidth-intensive than boring video of a meter.
NEW ARTIST ADDED: MIchael Melford.
Michael Melford has been around a long time, shooting for National Geographic and others.
I just added him to Artists List on my Links page because his work is extraordinary, and his website presents it clearly. Many photographers do great work, but few have websites that show it clearly enough to warrant linking to them.
The very first thing a photographer's website needs to do is hit people hard and fast with the very, very best images that that photographer has ever made.
A photographer's website needs to make it clear within not more than one second that we are seeing the work of a very talented photographer. If this isn't clear within one second, 99% of Internet users, especially myself, turn the page.
Too many sites expect viewers to have to take action to get to pictures. If I have to click ENTER SITE or PORTFOLIO or GALLERY (like on my site) or wait for some idiotic Flash BS to load, you've already lost a lot of potential clients. The home page has to show remarkable images instantly.
Go to MIchael Melford's site, and it immediately shows big, beautiful, simple and unique images that instant say "this guy is talented." Bravo!
18 March 2011, Friday
NEWS: Latest radiation readings in Japan.
Key: 0.3 μSv/hr (0.03 mRem/hr) is normal background radiation. 20 μSv/hr (2 mRem/hr) is safe. If you work in a nuclear lab, you don't start to worry until the dosage rate gets to about 200 μSv/hr (20 mRem/hr).
The US standard for all workers is 1 Rem/year (average 0.1 mRem/hr or 1 μSv/hr), and for US nuclear workers, the limit is 5 Rem/year (average 0.6 mRem/hr or 6 μSv/hr). Average background radiation is about 0.24 Rem or 2.4 mSv (0.3 μSv/hr or 0.03 mRem/hr), as I said above.
Think Tank's First-Ever Bag Sale Continues!
Think Tank is still having its first sale ever, thankfully on my favorite waist packs. They are 20% off, which is a huge deal, considering that two years ago when I discovered them they were all sold out for a year at full price.
The Speed Demon is my favorite, and you can order them directly from Think Tank, as well as from Adorama.
Also on sale are the larger Speed Freak, and the largest Speed Racer.
I've used my Speed Demon for two years, and it always seems to be the perfect bag, no matter what I'm taking where. Why? Easy: it's just the right size for the maximum that I ever bother to carry, and it's well designed, well made and comfortable to wear all day.
Most of you people carry too much, and may prefer the larger bags. That's why they make three sizes.
I asked for how long this sale will continue, and the answer is as soon as current stocks are depleted, which depends on how fast people buy them. As always, if you want some, don't dawdle. I have a Speed Demon, and a huge Speed Racer as well.
Great Magazine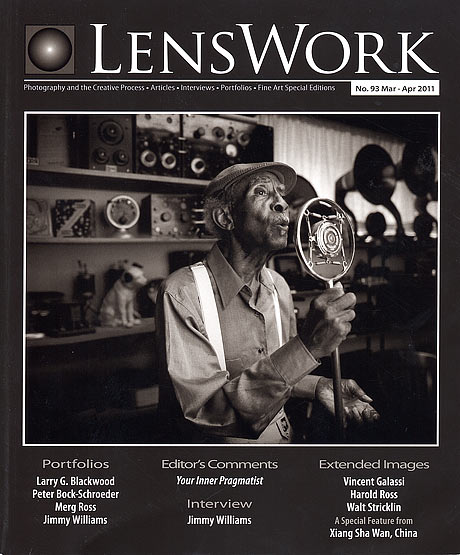 I've been getting Lenswork, which is an exquisitely-printed magazine loaded with extraordinary black-and-white photographic artwork.
Photos from last night's free trip to Africa
Steve Cirone just posted the photos from last night's photo club meeting.
Hope to see you there next month!
Private Tours and Individual Photo Instruction
My friend Steve Cirone specializes in one-on-one training and tours of San Diego, especially wildlife.
Steve is an awesome teacher; check him out if you want to learn more, especially about nature and Canon shooting.
Free Light Meter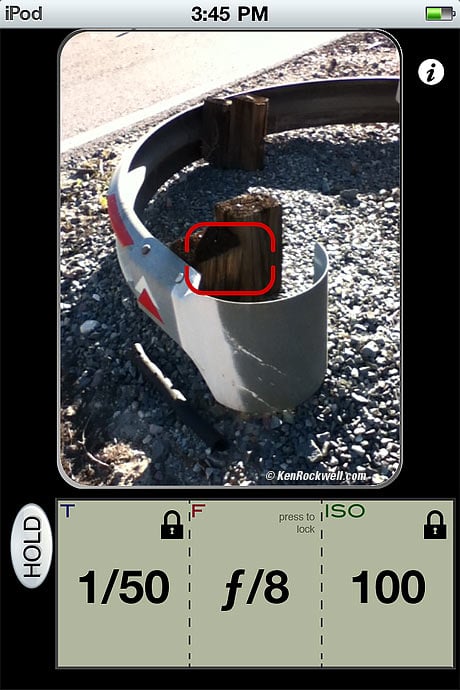 I've been using the Pocket Light Meter application in my iPod Touch for use with my 35mm cameras. It works much better than an ordinary light meter because I can preview the effects of my settings.
Even more fun, I can grab a snap of my iPod's screen (hold the Home button and tap the top power-off button) and store these for reference, since these files record the location and time as EXIF along with the image's own clock for cataloging my film shot on 1950s cameras.
I paid the extra 99¢ to get rid of the ads, too.
Uninterruptible Power Supplies (UPSs)
I've worked in the design of the world's largest television broadcast networks back when I had a real job, and here's how we covered our power needs.
Normally, everything runs from the power company, or "shore power" as we say at sea.
In case of power outage, every large facility has enormous Diesel generators. There are fuel tanks with enough fuel to run the facility for weeks. Hopefully, after weeks pass, either shore power is restored or the fuel truck can get there.
The interesting part is how we handle the seconds between unexpected loss of shore power and the generators spinning up and supplying the operation.
In broadcasting, we use batteries to supply us for the few seconds it might take to get the generators up. Critical is that in broadcasting we have no tolerance for even a tenth of a second of lost power.
The interesting part is the size of the battery used in our UPSs. In a large Los Angeles broadcast network center (there are many of them), the battery is actually a huge room about the size of my house with a zillion lead-acid batteries interconnected on endless racks.
The inverters that convert DC to AC are located next to the battery room, in another room the size of a huge warehouse. Facilities usually run their "tech" (clean) power through the inverters, not running directly from the grid, all the time.
So here's what happens if shore power dies.
Since the facility is running off the float charge of the batteries through the inverters all the time, if the grid fails, no problem: everything was really operating off the battery, just like in your car's electrical system.
The instant the grid dies, the generators start. They are kept at operating temperature with electrical heaters, so they start instantly and come up screaming at full power. They usually use compressed-air starting, and are lit at 100% in a fraction of a second.
Smaller systems are used at the transmitter sites on top of the mountain. It's no big deal running the generators, in fact, once the Chief Engineer of one of LA's big stations asked me if I wanted to see it go (of course I did), told me to cover my ears, and hit the button. BOOM! The huge Cummins truck engine lit up instantly. Of course the generator room was really hot; remember that the engine is always kept at full operating temperature.
Broadcast facilities use much larger systems; the transmitter gets away with smaller systems.
So here's the deal: the batteries are needed only for a fraction of a second, but that fraction of a second is critical. If needed, they'll run the place long enough to mess with the generators if they have a problem, but since the generator start up is easy to test and tested often, probably not a problem. These change-over batteries are critical, as losing power for a tenth of a second would make every piece of equipment in a broadcast production facility reset, and getting it all up and synced could take a while.
Chernobyl and the Japanese meltdowns were all caused from a loss of electrical power to run pumps. (No, I have no idea how an operating power plant could run out of electrical power. Wonder if I ought to suggest that someplace?)
In Japan, the earthquake and tsunami damaged generators. Their cross-over batteries died within hours, and they still haven't restored their generators.
In Chernobyl, the whole reason they had their slight misfunction was precisely because they were running a safety check to test an improvement to their carry-over power supply in case of real disaster.
So, yes, UPSs are hugely important, and when you've awed at the house-sized rooms of change-over batteries at some of Los Angeles' largest TV networks, it helps drive home how serious this is.
17 March 1861, St. Patrick's Day
Also the
150th Anniversary of the Unification of Italy proclamation
NEWS: Nuclear Regulatory Commission assures that US reactors are completely safe.
NEWS: Kaiju are breaking out in Nihon prefecture, Japan, sparked by increased radiation.
DEAL: Refurbished Nikon D7000 for only $1,099.95 at Adorama! Yes, I'd buy a refurbished Nikon; they are usually the same as new, with no shiny box to have to save for the next 20 years.
Last Chance: As I warned here a week ago, with the D3S, D3X, F6 and D700 no longer in production, prices are skyrocketing as the last samples – possibly ever – leave the shelves. The D700, at $2,350 a week ago, is already up to almost $2,700 today.
The D700, the most popular of Nikon's formerly made-in-Sendai (Japan) cameras, is going up the most. I doubt the D3X will rise; it's an unpopular camera because its price is padded so much anyway.
The D7000 is possibly safe; it's made in Thailand — but I suspect it's got some irreplaceable parts sourced from Nikon's Japanese factories. I'm unsure if Nikon's Japanese lens factory is still running or not. Canon shut down theirs, with no restart in sight.
Last week's magnitude 9 earthquake, 30-foot tsunami and 6-plant simultaneous total nuclear meltdown (in progress) is a problem so big that it affects us all, even if many of us still have plenty of food, water and nice places to sleep — today. The tsunami caused well over $50 million in damage 6,000 miles away here in California, sinking or damaging more than 60 boats in Santa Cruz (Frans Lanting's hideout) alone.
The scary thing is that this is a real disaster, and only getting worse by the minute as meltdowns start releasing more and more radiation. I don't watch the news because I worked in news and know it's 99% BS. The problem with watching and listening to the news regularly is that every decade or so when something genuinely newsworthy hits, there is no way to convey its magnitude properly, since commercial news tries so hard to make everything seem oh-so serious every day. Thus is the curse of using TV and radio, and especially "we try to make you feel so much smarter than everyone else" NPR. If you want real radio, try KDB FM (listen online worldwide).
This Japanese disaster is big time. We're not recovering from this anytime soon. Unlike our teeth, it isn't going away if we ignore it.
The Leprechauns were here!
Actually, they were everywhere.
These mysterious and mischievous little people, who worked wonders with stone by night, all disappeared as mysteriously as they appeared about 1,000 years ago.
Others built stone circles like Stonehenge all over the UK, the kleine blaue Menschen (little blue men) were in Germany, the Anasazi in the American Southwest, the Mayans were in Central America, the Inca in Peru, and they were called Menehune in Hawaii. The word "Munchkin," for little person, is derived from the German.
They were all the same people, simply seen differently by the local cultures. They came from space, which explains their other-worldly ability to work with stone and their deep interest in astronomy and the skies. Just look at the stones at Machu Picchu; we still can't match them, and the structures in Chaco Canyon just happen to be aligned within millimeters of a perfect north-south line (more).
These people all visited Earth, and then all left in what were described as large circular craft, and marked as circles with a cross in the middle with dots around them in the petroglyphs of primitive man around the American Southwest.
Von Daniken offers a more explicit analysis, but the Leprechauns who messed-up Ryan's preschool classroom just before he got there today are the same as the rest of the little troublemakers all around the world 1,000 years ago. Unimaginative "scientists" have spent decades trying to explain how any of these little beings could have accomplished all this and then vanished without a trace without admitting to extra-terrestrial involvement, but Occam's Razor tells us that the simplest explanation is usually the correct one: they came from space, and then left together.
Sure, sit in your office and try to imagine that all these parallel societies of little people all over the globe, millennia before global communication or even intercontinental travel somehow all were the same tiny size and did the same things with stone, and all left together without a trace, and weren't from another world. No human culture has ever completely disappeared, even after deliberate genocide. We even still have monkeys, as the Creationists love to point out. Sure, it was just coincidence that all the little people completely evaporated without a trace a thousand years ago. "Poof!," and these little people are all gone like fairies.
When you've spent as much time as I have around the world photographing similar stone constructions with the same little-bitty doorways on different continents, it becomes obvious that something is going on here. No, I don't know who they were, but I do know that these all were the same beings.
Chaco Meridian: only visible from space, 1,000 years ago. We've been served. The Visitors couldn't have gone further out of their way to leave us a calling card.
Happy Saint Patrick's Day!
Report from Japan
Adorama has a summary of the damage sustained by the various camera makers – so far, and who, if anyone, is still cranking out cameras.
Free Trip to Africa tonight
If you're in San Diego Thursday, be sure to come to my photo club's meeting at 7PM in PB, where my African friend Paul Renner will be giving a show of his awesome animal photos.
Paul was born and raised in Tanzania, and he has been leading photo safaris to Africa for years. He even speaks Swahili!
I love his shots; we've had his work on my walls at home for years.
People love his safaris, of course he has to charge for those. The photo show is free, as always. At our monthly meetings, we first have a renowned speaker like Paul, and after a break, show each other whatever we've all been shooting this past month.
15 March 2011, Tuesday
Lexar Ships World's First 128GB SD Card
At least we have some good news: Lexar announced today that the 128GB SDXC cards are shipping.
The even better news is that they are cheap. Top-model cards used to cost around $1,000 when they first came out a few years ago, but today, you can order these for $279.95. I don't shoot this hard (even shooting DNG I only can fill about 5 GB in a day), but for you video folks, have at it!
Bad Times in Japan
Unfortunately as expected, things are going from merely apocalyptic to beyond Biblical in Japan.
First, one of the largest earthquakes in all of history hit Friday, promptly followed by a huge tsunami, and another big quake a few hours ago. The first quake was big even by California standards; Japan moved 8 feet!
The quakes Friday rattled about a dozen nuclear power plants, most of which have shut down, and several of which are melting down, and one of which, as of 9PM last night California time, the "Unit 4 reactor of the Fukushima Daiichi nuclear power plant is on fire and radioactivity is being released directly into the atmosphere. Dose rates of up to 400 millisievert per hour have been reported at the site," according to the international regulatory agency that oversees all this (as a member of news media, I'm getting my reports directly from the power companies and Japanese and international regulatory agencies who issue the information; I'm not watching the news).
Well, 4.5 Sieverts is a lethal (LD50) dose. LD50 means that if you and your photojournalist buddies are hanging around documenting history at 400 mS/hr, that in 11 hours, half of you will die from the dose you have received. Marvelous.
As we relax here under way to Cabo sipping drinks, (I'm at sea), numerous plants are slowly and rapidly destroying themselves from the inside out as what's inside overheats and explodes.
Read up on the Chernobyl timeline, and it's identical: the problems are underestimated by local talent, sugar-coated by media, and by the time the locals admit there's a problem and bring in real talent to look at the problem, it's already too late. This started Friday, and it was only yesterday that the Japanese appealed to the rest of the world for advice. Are we already too late? Probably.
In the case of Chernobyl, they were doing a simple, controlled scientific safety test on just one reactor, and simply had an unexpected result. No problem. In Japan, we have dozens of reactors simultaneously damaged by a cataclysm. Ooops! Vonnegut and Hiaasen couldn't have written this one, but they sure try to come close.
The marketing people are very clever: the plants at Fukushima Daini have become relatively stable. That's too bad, because the plants at Fukushima Daiichi , which sound the same unless you speak Japanese, are totally screwed. These are two totally different plants.
This is all getting worse as each minute passes.
Here's where it gets beyond Biblical. We've had the earthquakes, tsunami and more earthquakes. That's Biblical. Add nuclear power plants actively spewing lethal radiation, and that's beyond anything we had back in good old Biblical times.
Nikon and Canon have each shut down their plants, with no idea when they may ever restart. (Canon's press release and Nikon's.)
Canon's now-closed Utsunomiya plant is where they make most of our lenses. That's the "U" in the date code. Worse, 15 people got hurt there on Friday. Bad times.
Nikon's closed Sendai plant is where they've made all our pro SLRs for decades.
Not only are Canon and Nikon's best plants out of commission for no one knows how long, not only are millions of people out of food, water and shelter, thousands of people are dead or dying. Bad times.
If we ignore the lethal radiation already vented, with plenty more on the way, we also must realize that Japan isn't a primitive place like where the last big tsunami or nuclear accidents have hit.
What few others seem to realize is that not only have we lost our camera plants for a while, and maybe longer, is that the plants that make just about everything else we appreciate are dead. Unlike primitive areas, Japan makes a lot of important stuff. The factories that make the chips that run everything are closed, and worse upon worse is that the factories that make the equipment used to make the chips that run everything are closed. Nikon Precision are the people who make the wafer steppers that enable to world to make everything we take for granted electronically. Nikon Precision made the world's most precise machines that enabled everything else: submicron wafer steppers.
Things are only going to get worse. Even if these camera and chip plants came back up, Japan has lost a huge chunk of its electrical generation capacity. Without power, you can't make anything. When you flood nuclear plants with seawater, that's the same as flooding your computer with seawater. It's gone. Worse than gone is that no one knows how to clean up melted-down power plants. It's a lot worse than trying to junk a car; you've got hot, un contained living nuclear waste to corral and contain. Wonderful.
Do you think anyone is worried about cameras over there? I doubt it. The problem is feeding and hydrating and housing everyone, and doing what can be done to contain all the nuclear material about to get released as these plants melt down (ignore the media, who, just like Chernobyl, tell us all is perfectly normal. Find the original sources and read them.)
I predict it is going to be a very long time until anything gets back to how it was a week ago.
I wish I could do something to help, but my skills don't extend to nuclear engineering. That's the toughest one, and the logistics of taking care of all these people isn't easy either. Simply throwing money at big-name funds doesn't necessarily get where it needs to go; I always suggest people locate a local organization in the disaster region to which to donate directly, and not use a foreign middle-man like the American Red Cross, but again, this is out of my area. (that link works of you do want to send money that way.)
I wish I could do more. I have to apologize for my unbounded immaturity which can't deal with something that actually is serious. All I'm doing is observing, frozen in shock of what is happening as I write this. Things are getting much, much worse very soon.
It's not Japan that's screwed, it's all of us, and the worst hasn't even started.
It makes me wonder for my friends still in California. The local San Onefre plant (SONGS) only is designed to withstand a Richter 7 quake, and we get those now and then. If it was my plant, it would be high time to greatly improve its resistance, but I worry about people; I'm not a business. SONGS is owned by businesses in business to make money for shareholders. Retrofit would be expensive, cutting returns, and in case of catastrophe, the perpetrators aren't held responsible anyway. Just like BP in the Gulf of México or Exxon in the Gulf of Alaska, they don't have to pay for all the damages, so I doubt the owners of the aging SONGS plant have any reason to consider upgrades. Glad we moved away from California back in January for a life at sea. Catch you in Cabo in April!
13 March 2011, Sunday
How do I meter my lens pictures?
How do I meter photos like the one below of the 135mm lens?
I don't!
I shoot these in my studio with a trio of manual Novatron strobes.
I start at f/22, and change apertures slightly if needed until it looks right on my D3's LCD.
Easy!
The light is the same for each shot. Only the subjects and their position vary, and with experience, I usually guess the correct third-of-a-stop every time.
I got my strobes over ten years ago and they will last forever. Today, I'd get any three-light kit of your choice. Mine has three stands and three umbrellas, although I only use umbrellas on the front two lights.
You need very little power for close-ups. Mine is only a 500 W/s kit (total), and plenty of power for equipment close-ups (f/22 at ISO 200) as well as people and group portraits (typically f/11 at ISO 200). To put this in perspective, a typical shoe-mount flash is only 50 W/s, so 500 W/s may seem puny as strobes go, but ten times more powerful than an SB-900.
Professional strobes like Novatron cost the same as puny plastic Nikon and Canon shoe-mount flashes, recycle much faster because they are plugged into the wall, and are designed to go on stands so I don't have to duct-tape them where I need them.
I bought my strobe set used, so I have to laugh at the camera-company sponsored guys who keep going on record trying to get people to buy boxes of those little plastic flashes at $500 each. You'd be into it for $1,500 for three, and still not have any stands or umbrellas, and good luck getting it all to sync reliably or mounted on stands. By the time you'd be able to get a shoe-mounted amateur system in place and firing well, the batteries would die, and you'd need three sets of AAs and chargers to change!
I use a $30 Wein slave plugged into my powerpack, so my manual on-camera flash fires it all without cords. I prefer a tiny used Nikon SB-30 set to 1/32 manual power, with the IR-filter raised, as my trigger on my D3. The SB-30 runs for thousands of shots on a $2 CR123 cell. When I shoot my pro strobes with my D7000, I use the built-in flash as the trigger.
Easy! I bought all this strobe stuff in 1999, and have had no need to alter it.
12 March 2011, Saturday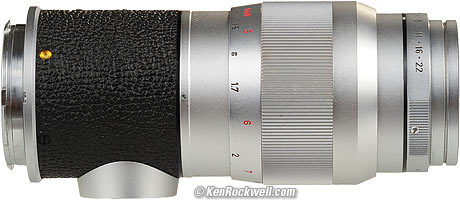 LEICA 135mm f/4 ELMAR (1960-1965).
NEU: LEICA 135mm f/4 ELMAR Review.
Thank goodness, this is the last review I need to complete to cover all the lenses I borrowed the other week in Yosemite. Now hopefully I can get to sharing my snowy photos next week.
I need to complete the reviews first so that I can link to them from the photo pages I will create. I can't link to pages that aren't there yet, so the reviews have to be competed before I post the photos with links to the gear I used.
Whew, that's like four LEICA reviews in four days. At least the LEICA stuff is worth my time reviewing: it's good equipment, and won't be in the dumpster in 10 years like the ROHS symbol inside the spinning arrows mandates on today's plastic garbage.
For the record, there is no such mandated landfill symbol on LEICA's new lenses, like the incredible neu 35/1.4 I reviewed last week. These will last forever; they have no plastic and no electronics, even today, so the dumpster will not be their final resting place.
I've got some nice Tokina 28-80mm f/2.8 lenses I've been meaning to review, too, but I think most of you want me to do more to get my Nikon D7000 User Guide written.
Live English-language broadcast direct from Japan.
(obsolete Flash-format video won't play on iPhone/iPod/iPad, so get the free app).
See the The Japanese Red Cross if you would like to help.
Tsunami Warning!
Look out, Pacific rim!
Japan just had an apocalyptic 8.9 earthquake, which has caused a gargantuan 10-meter (30-foot waves) tsunami.
It leveled Sendai, north of Tokyo, at 11 PM PST last night. Sendai was the location of Nikon's flagship SLR factory. Here's the predicted destruction for the Pacific Rim.
I have not yet confirmed if Nikon is still in the high-end SLR business. This Natori City (Miyagi prefecture) factory opened in 1971, made all the Nikon EM and FG, the F5, the D1, D1H/X, D100, D2X, and as the tsunami hit, was making the monumental Nikon F6, D3S and D3X.
Even if the factory survived, it will be some time before Nikon can ship out of there. If I was in the market for any of Nikon's top cameras (those marked made-in-Japan), I'd order it right now before stocks evaporate.
God bless our Japanese friends, and the entire Pacific. We obviously have no real idea of what's going on over there until we get people in on the ground; news reports always exaggerate. However, if this really was the Big One, it's far worse than media can convey. Media always tries to make everything look like a catastrophe, so when real ones come along, they look the same. I can't tell yet.
The waves are hitting Hawaii right now, and are on their way to the USA as I write this before dawn at 5AM Friday, California coastal time.
Here in my part of the Pacific (we now live in open ocean 250 miles off La Jolla), NOAA (you gotta credit the sick sense humor — or deep religious devotion — of whoever slipped that acronym through the cracks) tells us that this hits La Jolla at 8:48AM.
Run mauka!!! Malama pono!
I'm lashing our kids to the main mast as soon as they wake up and we start taking water over the bow. We'll get hit before La Jolla. We now live offshore in international waters outside of California's 200-mile limit to stay away from California's potentially screwy future tax regulations. By the way, these same feel-good-to-the-stupider-people-who-don't understand-the-them laws really just did same thing to free websites like this in in Illinois last night as newspapers tell us the Tsunami and earthquake just did to Japan.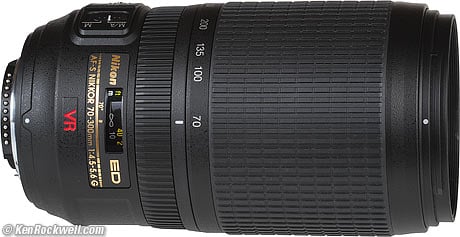 Nikon 70-300mm VR. review.
DEAL: Refurbished Nikon 70-300mm VR for $349.95 at Adorama, while they last.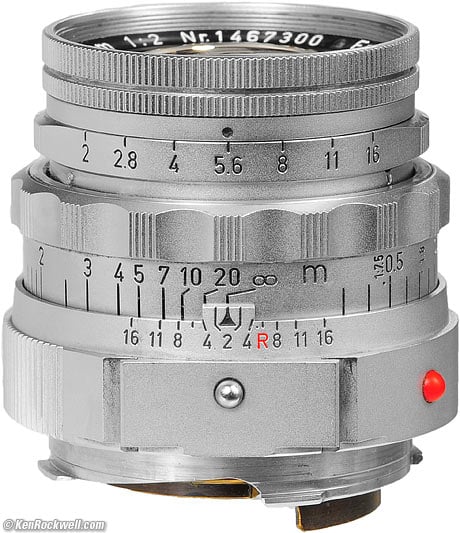 LEICA 50mm SUMMICRON f/2 with Near-Focusing Range.
NEW: LEICA 50mm SUMMICRON f/2 with Near-Focusing Range Review.
Another review knocked-off so I can get to sharing my Yosemite photos.
This is the world's greatest 50mm lens, by the way.
10 March 2011, Thursday
NEW: How to Learn Photography.
World's Fastest SD Cards: D7000 Only!
I don't follow all this since I shoot carefully, instead of quickly, but for you speed demons, apparently the Nikon D7000 is the only camera which can take advantage of SD cards that meet the newest UHS-1 standards.
The Nikon D7000 is the only camera that takes advantage of these hyper-speed cards but that's OK, because these cards are so hot that only San Disk makes them.
You can get these super-hot SD cards at Adorama.
Sample Image from an uncoated lens made in 1934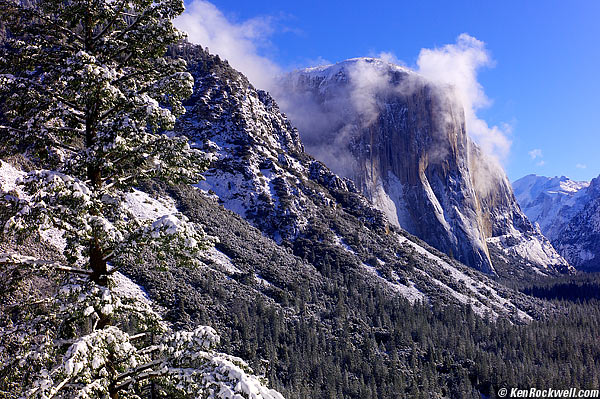 I added this Sample Image (10MB JPG) from my Yosemite trip the other week. I snapped it with a LEICA ELMAR 50mm f/3.5 lens that was made in 1934. These old lenses are 100% perfectly compatible with the newest LEICAs with a simple adapter. Even the EXIF and auto exposure work perfectly, exactly the same as the newest lenses.
It is completely uncoated: the glass has bright reflections from it just like window glass. It was built before pretty much anything. Lens coatings, the transistor and nuclear bomb wouldn't be created for another 14 years or so, yet this lens has been around to record it all happening. TV had barely been invented, and wouldn't be practical for decades. My mom was yet to be born.
The lens that snapped this was made in 1934, but it was a design first introduced in 1925.
Doesn't look so bad, but most people wouldn't even bother to shoot with a lens this old. They'd be prejudiced and think it was soft, soft in the corners, or have dull colors or contrast without even bothering to try it first. I have no idea why some people get all worked up about needing a new lens every decade, much less every six months. All these plastic lenses today won't even be working in 20 years, much less compatible with anything.
Geeze. Most Sigma or Tamron zooms have more lateral color fringes than this 77-year-old lens. The new Zeiss 50mm f/2 Planar ZM has more distortion than this 1934 lens.
See more shots from Yosemite in Winter.
09 March 2011, Wednesday
How to Get Rid of the Thirds Boxes in Photoshop CS5
It's hidden as a pre selected drop-down option in the Options Panel. Find that, and select NONE under Crop Guide Overlay.
The reason that this was impossible to find for months is that that option only appears for the moment during which the crop guides are active; during which we are only looking at the on-screen crop.
If we look for that at any other time, it disappears!
No wonder I had given up.
Many thanks to Nenad in Croatia for discovering this.
Space Urine
I kid you not: I was looking to see if we can see the US Space Shuttle in the sky tonight, and found this photo (scroll down) of our Space Shuttle dumping pee and more into space. Cool! It was snapped with a Canon 1D Mark IV and 85mm f/1.2.
Don't freak that Discovery is retiring, we have more shuttles. It's the parallel to when the world was amazed when we flew men to the moon, let them get out, walk around and take pictures, and flew them all safely back to the earth — and then sent ten more men up there in five more flights, all active forty years ago. These six Apollo photo outings remain as the world's greatest photo outings ever.
Let's hope we can get men out of orbit and back out into space again soon; no one has done that since the 1970s. The Space Shuttle never really gets to space; it never leaves low earth orbit, which the Russians did first back in the 1950s. The Space Shuttle is to space flight as walking around the outside of your house is to international travel.
See also TheLastShuttle.com
07 March 2011, Monday
New Books
Bruce Barnbaum's "The Art of Photography" is now in-stock at Amazon. It is the best book I've read about photography in over 40 years of reading. It's a bargain at $28, and required reading. See my Books page for more about it.
Two better than average pretty photography books I've read this weekend are Marc Meunch's "Exploring North American Landscapes" and George Barr's "Why Photographs Work."
Exploring North American Landscapes is loaded with great photos, and some about the complex Photoshop shenanigans used to create them. I can do without any more books loaded with screen shots of layer pallets; what makes this a nice book to have after you've read and mastered The Art of Photography is that Exploring North American Landscapes has great photos. It's not a must have like The Art of Photography, but a much nicer than average book.
George Barr's "Why Photographs Work" is loaded with classically excellent photos, and then analyzes each one. Each is explained by the book's author, and then by the photographer. It's a nice book of photos, but not epiphanal as is The Art of Photography.
As I'll say again, The Art of Photography is the book to get if you're serious about taking better photos. Most books today are junk, just complex books loaded with too much useless information about how to jockey around in Photoshop, while The Art of Photography does the best job ever of trying to teach us why, how and what we'd want to do with any of this in the first place.
Since I've finally found Apple's Aperture 3, it obsoletes much of the baloney I've learned over the decades to do in Photoshop. Aperture does what I need it to do, faster and without all the fooling around that Photoshop used to demand. Yes, I use Photoshop every day for the mechanical hijinks needed to process images for publication, but for photo selection and optimization, Aperture rules.
05 March 2011, Saturday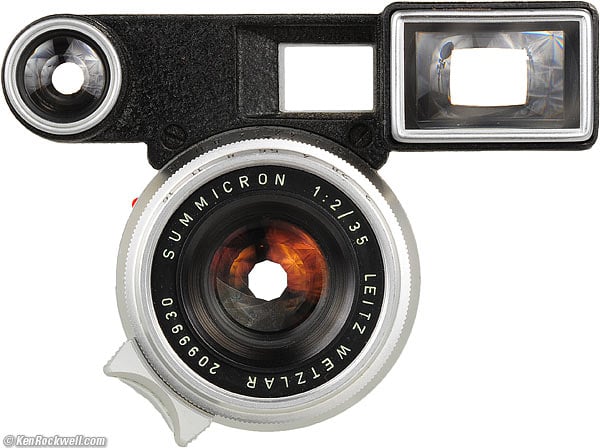 LEICA SUMMICRON 35mm f/2.
NEU: LEICA SUMMICRON 35mm f/2 (1958-1974).
Sorry, Nikon faithful; I've got to write review pages for the lenses I borrowed in Yosemite before I can share the photos I made with them, because I need to have the reviews in place to which to link as I create the gallery pages.
When you do websites, you work backwards. I had to make all the product photos first, then write the article.
04 March 2011, Friday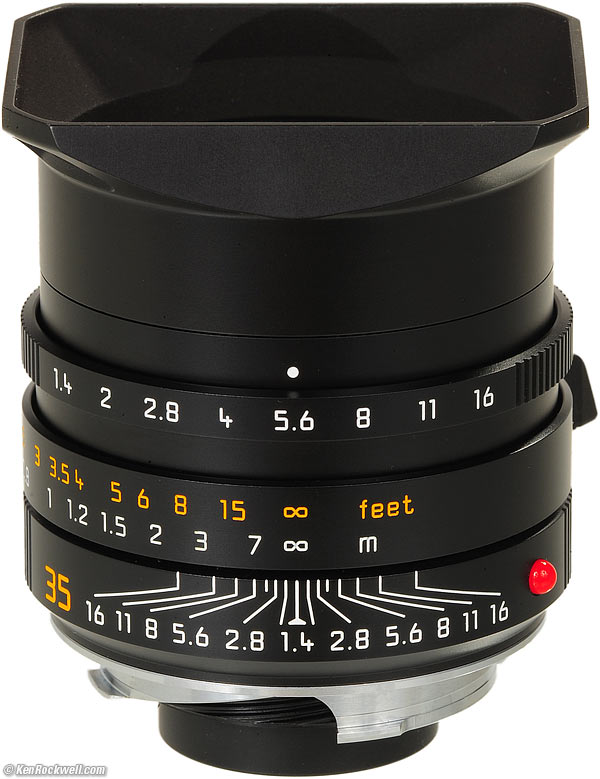 LEICA SUMMILUX-M 35/1.4 ASPH (floating element).
NEU: LEICA SUMMILUX-M 35mm f/1.4 ASPH (floating element) Review.
This new lens really is better than the old one. I'm astonished.
Now that I have this loaner lens reviewed, I can get to sharing some of the photos I made with it in Yosemite last weekend.
02 March 2011, Wednesday
Deals
Use coupon code S8080808 to get these $329.95 Nikon S80 camera kits for just $199.95.
The Nikon ML-L3 remote is down to $14 at Adorama.
The extraordinary DSLR-replacing Canon SD980 is down to $134.95, refurbished at Adorama.
Apple Aperture
I added a section on an improved Gradient tool, and a section on culling among selections of similar images in my Apple Aperture 3 Review and User's Guide.
This is too much fun. Unlike Photoshop and Bridge, I figure this stuff out about Aperture just by playing with it. I have NEVER figured out how or why I'd use Adobe Bridge.
01 March 2011, Tuesday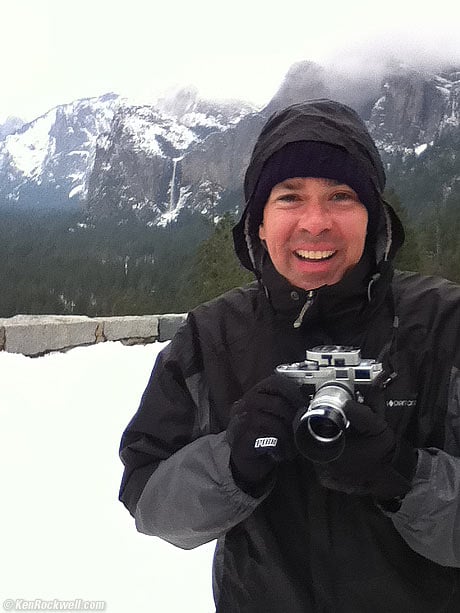 Rockwell Freezing at Tunnel View. (iPod Touch photo.)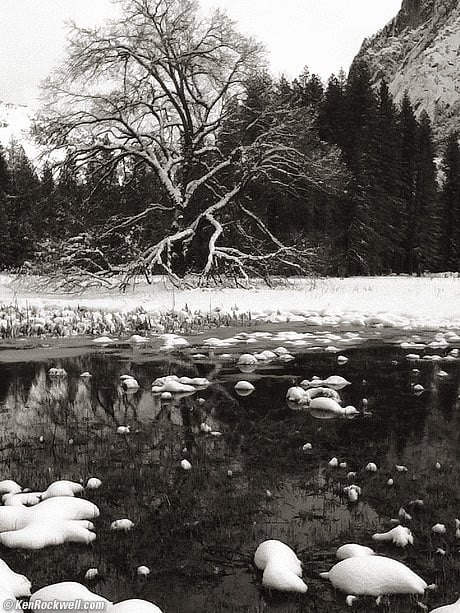 Yosemite Valley. (iPod Touch photo.)
I just got back from playing in the snow, uh, photographing, in Yosemite.
We had a blast!
We had wet snow all Friday, and then a wonderland of powdery Christmas snow all day Saturday.
I'm still unpacking, and will share the real photos later. My film's still at the lab, and my "digital" snaps are still on the cards.
What Was New in:
Help me help you
I support my growing family through this website, as crazy as it might seem.
If you find this as helpful as a book you might have had to buy or a workshop you may have had to take, feel free to help me continue helping everyone.
If you've gotten your gear through one of my links or helped otherwise, you're family. It's great people like you who allow me to keep adding to this site full-time. Thanks!
If you haven't helped yet, please do, and consider helping me with a gift of $5.00.
The biggest help is when you use any of these links to Adorama, Amazon, B&H, eBay, Ritz, Calumet and J&R when you get anything, regardless of the country in which you live. It costs you nothing, and is this site's, and thus my family's, biggest source of support. eBay is always a gamble, but all the other places always have the best prices and service, which is why I've used them since before this website existed. I recommend them all personally.
Thanks for reading!
Ken
Home Donate New Search Gallery How-To Books Links Workshops About Contact