Home Donate Search Gallery Reviews How-To Books Links Workshops About Contact

March 2014's Updates Hot Deals
RSS: daily (continuous live updates)
all © 2014 KenRockwell.com. All rights reserved.

Nikon: D800 Df D610 D7100 Canon: 5D Mk III 6D Fuji LEICA All Ryan Katie
Recommended Cameras How to Take Better Pictures random
Twitter Facebook Video Tutorials
26 March 2014, Wednesday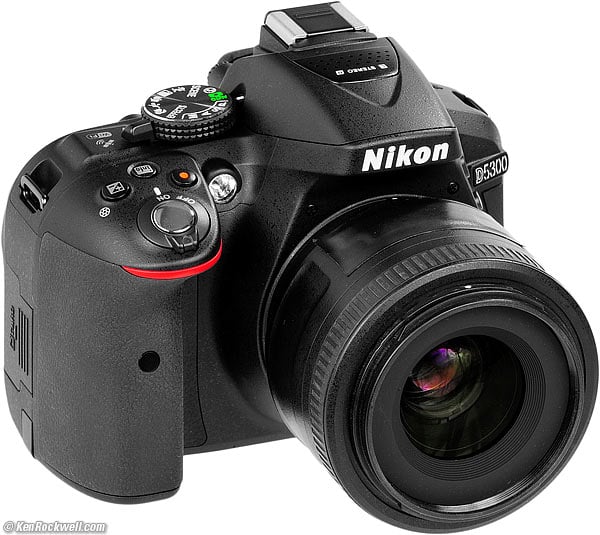 Nikon D5300 and 35/1.8 DX.
NEW: Nikon D5300 Review.
Nikon D600: Free New Shutters!
My D600 is fine, but Nikon is offering to replace any D600 shutters for free if you think there's a dirt or oil problem — even if it's out of warranty. Here's how to send yours in.
Since mine has always been fine, I don't know that I'll bother.
Spring Cleaning
I blew-out my Nikon D7000 and Fuji X100 yesterday. I mentioned they were for sale, and out they went. You have to be fast around here to grab the deals. These are both great cameras, but seeing how I have the Nikon D7100 and Fuji X100S, I wasn't using either these previous versions anymore.
Thanks Tim and Steven!
25 March 2014, Tuesday
DEAL: Adorama's got refurbished Nikon D5100s as a kit with 18-55mm VR for just $429 and body-only for a mere $359 — all with free US shipping.
22 March 2014, Saturday
Nikon D610 Deals
The Nikon D610 price has dropped:
$1,896, body only with free goodies.
$2,296, kit with 24-85mm VR and free goodies.
$2,796, kit with 28-300mm VR, bag, SD card and more.
$2,746, kit with 24-85mm VR, 70-300mm VR, WU-1b, bag, SD card and more.
All of these deals include lots of free goodies you probably won't notice until after you've added it to your cart.
21 March 2014, Friday
RIP Calumet
Calumet just went chapter 7, which means gone forever. Chapter 11 would have been different; that means a store just doesn't want to pay its bills but wants to stay in business, but Calumet saw the writing on the wall and is gone for good. They even pulled their website off the air.
Back before we all ordered online, I used to love Calumet. They had first-class sales help, and plenty of it.
When I worked in Hollywood starting in 1995, I used to love to stop in the Hollywood Calumet store and see what there was to see. Calumet always had more salespeople than customers in the store, instead of having to wait around on line to talk to anyone at the other crummier stores. Calumet's people were helpful, while other stores just had the usual retail salespeople trained to sell you junk brand lenses (they make higher profits for the store than selling you Nikon or Canon lenses) or other things you didn't need.
Today products change much faster, so why would I even bother to park as I drive by, when I can order that same gear faster, with better prices, better service and bigger selection — and availability from stock — directly from my iPhone as I sit in my car?
Exactly!
If I want to play with something to see if it will work for me, nothing I can do in a store will help me. I need to buy it online, try it in the field or in my own studio, and if I don't like it, need to be able to send it back for a full cash refund. In-store tryouts were wastes of time.
RIP retail, unless you're the sort of person who still uses a cassette tape phone answering machine, or have your secretary write your messages on those little pink "While You Were Out" pads, or puts a stack of 45 RPM singles on his record changer for background music. There's nothing wrong with old technology, but there's a lot wrong with antiquated ways of getting it. I want another 35mm camera, I get it from eBay, not some store.
Even if you're an eccentric like me who prefers to shoot film, I've ordered my film from Adorama since the 1970s. No retail store in my neighborhood carried the pro film I needed, even in the 1970s. Old things are great, but antiquated ways to get them are not. Retail is a dead idea. Even steaks and perishables are ordered online today, packed in dry ice. Even old people have iPhones and computers today; it's not 1999 anymore. Even in 1999, Calumet never stocked the exact film I needed either, and it was always overpriced, just like other retail film sales.
I wear a mechanical watch from 1968, and I got it from eBay. My new mechanical watch came from Amazon. Even for mechanical watches, why would I bother going into a jewelry store when Amazon or eBay has a much larger selection with much better service? For instance, I've never seen the new Mondaine mechanical watch I'm wearing at retail anyplace in the USA, but it took just two clicks to get it through Amazon. Likewise, I don't know anyplace that has anywhere near the selection of old watches out on display as there is every hour of the day at eBay.
There's nothing wrong with old fashioned, but there is something wrong with just plain stupid. I haven't shopped at retail since the 1970s, when I realized Adorama and B&H had better selections, in stock, at better prices with better service than local retail, and all I had to do in those days was pick up the phone to place an order.
Of course for people with modern tastes, retail is even less relevant. Want to buy local? Online is right in front of your face right now, and it gets delivered to your front step with zero pollution. With retail, you have to drive a car across town, and all the people have to drive into that store to help you. If you're concerned about the environment, there's nothing worse or more selfish than to make a car trip to make a purchase. When you buy online, the UPS man and the mailman drive past your house every day even if they have nothing for you; there is no more pollution when you buy online, but a lot more pollution and traffic you cause if you shop retail.
Your credit cards are much safer online Just ask any one who shopped at Target last fall. Credit card data gets stolen either at retail cash registers when the part-time checkout worker runs your card through his own illicit reader, or gets stolen in bulk from the stored transaction databases of less well-protected stores — retail stores. Online stores know how to protect their transaction data better than your small local store.
No one ever got carjacked or caught the flu while shopping online. My grandma was killed in a car crash coming home from shopping in the 1960s. If she had online shopping back then, I'd still have my grandma. As we teach our children, stores are for looking, online is for buying. It's criminal to encourage retail stores to stay open and be so wasteful with everyone's shared resources by buying from them.
Remember the big open spaces in your neighborhood before the big mall got built? If everyone bought online back then, we'd still have those open fields. Online uses very few warehouses and much less space than trying to put local big-box stores everywhere. It is extremely inefficient and extraordinarily damaging to our environment to have retail stores all over the place trying to stock everything, which they can't, when just a few huge warehouses in remote areas like Fernley, Nevada deliver much more, much cheaper and with far less toll on our environment than the old retail model.
Why encourage loads of abusive minimum-wage part-time jobs at local stores, when by buying online you support more and better jobs with better pay and better working conditions, like for programmers and traffic managers at online operations? Online is as local as your neighbor who works for Google or Yahoo from his home. When you buy online, less people have to drive to work and make more traffic.
Want to make a return? Online all you do is print a return label, stick it on the box and hand it to the mailman or UPS; with retail you have to drive all over once again! People forget that a trip to a store just 5 miles away and back costs at least $5 in auto expenses. Gas isn't free, and it's only a fraction of the total expense in driving your car.
If you have a favorite local, family owned and operated one-location store, by all means use them. For instance, here in New York I've been shopping at B&H and at Adorama since the 1970s, and they are still just one store each and are still family owned and operated brick-and-mortar shops. The best just get better!
18 March 2014, Tuesday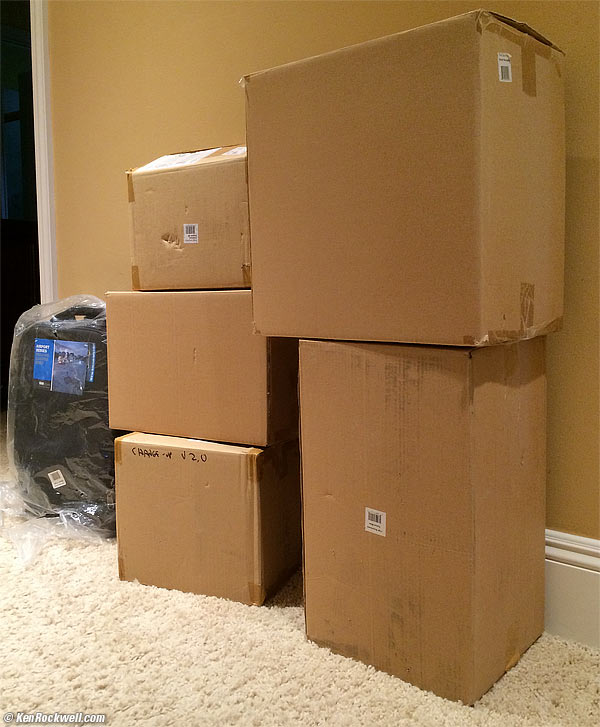 Rockwell's Spring Cleaning Pile.
Think Tank Spring Cleaning!
These are all now gone. I had this up, and 60 minutes later, all these were given away. THANK YOU FOLKS!
I've got too many Think Tank camera bags.
I love and use my Think Tank Retrospective 5 daily.
I use my larger Retrospective 7 only if I have to carry more gear, and I use my Think Tank Speed Demon when I'm actually out in the field shooting.
Everything else I don't use, so I gave it all away on Tuesday within 60 minutes to you folks because I need to get this place cleaned up!
Here was the deal: I had people write me and tell me why they wanted what bag. The first complete request for each won, and I shipped it out to them for free.
I was cleaning up and wanted to get these great bags out of my office and to someone who can use each of them.
The bags and their winners are:
Think Tank Mirrorless Mover 30i, black and charcoal. A small bag. Winner: Jon Kelley, 1:21 PM
Think Tank City Walker 20, blue slate. A medium-large shoulder bag. Winner: Chris Fuller, 1:05 PM.
Think Tank Suburban Disguise 20, black. A small waist bag. Winner: Jim McClimans, 12:30 PM.
Think Tank Airport Navigator, black. A roller bag. Winner: Kesavan Sreeprakash, 12:57 PM.
Think Tank Airport 4-Sight, black. 4-wheeled roller bag. Winner: Courtney Humphries, 1:00 PM.
But wait, there's more!
Think Tank is the top maker of bags for pro and commercial shooters. MindShift Gear is a spin-off from Think Tank, and they specialize in bags for outdoor and adventure photographers. Here are two bags I have to give away:
MindShift Rotation 180 Professional, Green. This is a larger backpack with an integral, rotating waist pack. You can spin the waist pack around to get at it with the backpack on your back, and the waist pack comes off if you want to leave the backback and go sprint someplace with just the waistpack. Winner: Kyle Evans, 1:20 PM.
MindShift Rotation 180 Panorama, Tahoe Blue. This is a smaller backpack with a built in hydration system and an integral, rotating waist pack. You can spin the waist pack around to get at it with the backpack on your back, and the waist pack comes off if you want to leave the backback and go sprint someplace with just the waistpack. Winner: Fern Webb , 1:17 PM.
Thanks, and my wife thanks you, too. I have some more bags stored away, and when I find them, I'll be giving them away, too.
13 March 2014, Thursday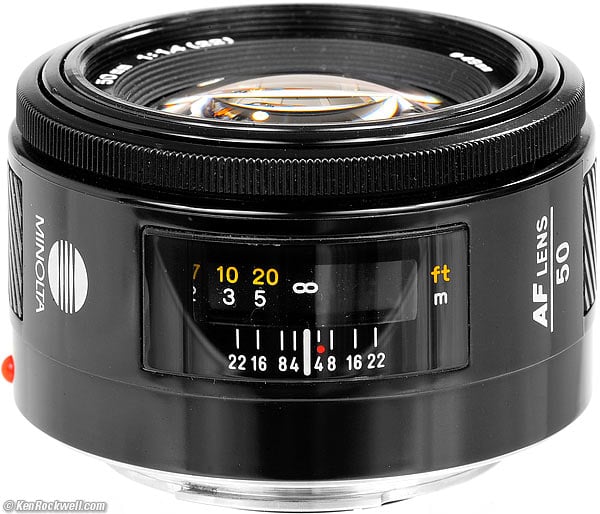 Minolta MAXXUM 50mm f/1.4 AF.
NEW: Minolta MAXXUM 50mm f/1.4 AF Review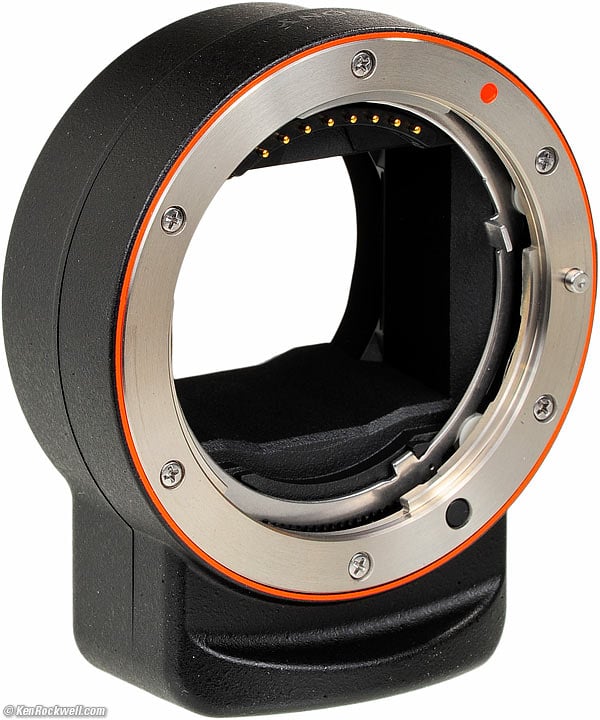 Sony LA-EA3 Adapter.
NEW: Sony LA-EA3 Adapter Review
Don't use this with the lens above; use the LA-EA4.
NEW:

Panasonic DMW-FL580L Flashwith Wireless Channels: $598.00

These are all ready to ship:


Fuji AX660, 5x zoom: $89.95


Fuji S1, 50x Optical, Weather Resistant & Wireless: $499.00


Fuji S9200, 50x Optical: $329.00


Fuji S9400W, 50x Optical Zoom: $349.00


Fuji XP70 5x optical, Waterproof, Shockproof & Dustproof: $229.00


Olympus Tough TG-850, 5x Optical Zoom, Waterproof: $249.00
11 March 2014, Tuesday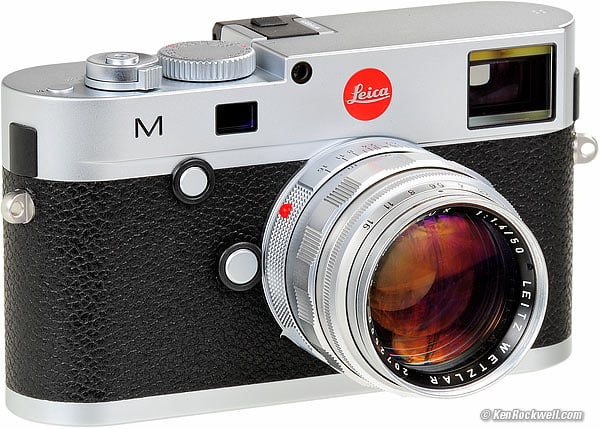 LEICA M typ 240 mit LEICA SUMMILUX 50mm f/1.4.
NEW: LEICA M 240 Review
NEW: LEICA M240, LEICA M9, Fuji X100S and Nikon D600 Image Quality Comparison
07 March 2014, Friday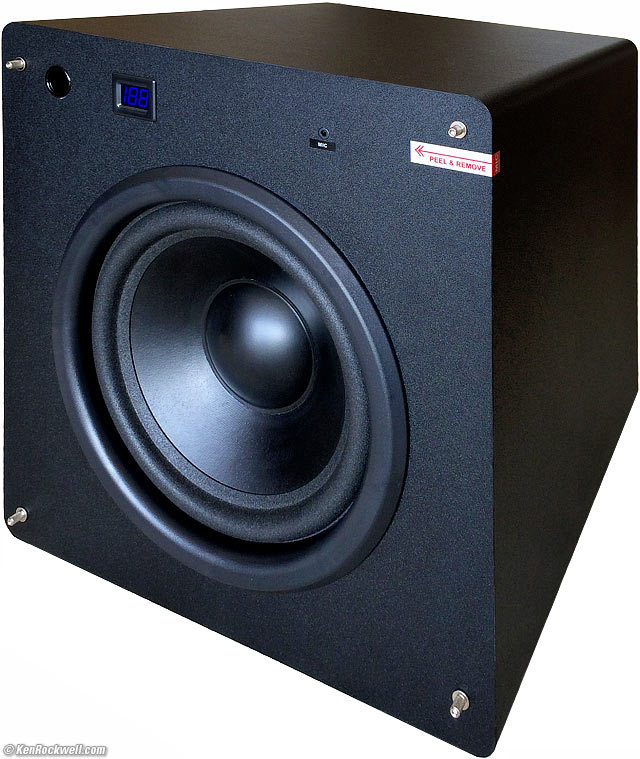 Velodyne Wi-Q Subwoofer.
NEW: Velodyne Wi-Q Subwoofer Review
06 March 2014, Thursday
NEW: Automatic Power Control for Peripherals.
How I get all my peripherals and audio equipment to switch on and off automatically as I turn a TV or computer on and off.
WPPI specials (deals on pro gear from the WPPI show)

Fuji X-T1 Body: $1,299.00 with Free Shipping.

Fuji X-T1 with 18-55mm f/2.8-4 OIS: $1,699.00 with Free Shipping.
I know you guys want a review of the X-T1, so I'll have to get one. Personally, I prefer the X100S which has a superior leaf shutter that allows much better fill-flash performance with unlimited sync speed, compared to the focal-plane shutters of the interchangeable lens Fujis.
The Fujis rule for people photos; their sensors are optimized for this. For nature and landscape, Nikon, iPhone 5S and Canon give colors I prefer. When I shoot nature and landscape with a Fuji digital camera, I often force the images to black-and-white.
What Was New in:
Help me help you
I support my growing family through this website, as crazy as it might seem.
If you find this as helpful as a book you might have had to buy or a workshop you may have had to take, feel free to help me continue helping everyone.
If you've gotten your gear through one of my links or helped otherwise, you're family. It's great people like you who allow me to keep adding to this site full-time. Thanks!
If you haven't helped yet, please do, and consider helping me with a gift of $5.00.
The biggest help is when you use any of these links when you get anything, regardless of the country in which you live. It costs you nothing, and is this site's, and thus my family's, biggest source of support. eBay is always a gamble, but all the other places always have the best prices and service, which is why I've used them since before this website existed. I recommend them all personally.
Thanks for reading!
Ken
Home Donate New Search Gallery How-To Books Links Workshops About Contact