Home Donate Search Gallery Reviews How-To Books Links Workshops About Contact

September 2013's Updates Hot Deals
RSS: daily (continuous live updates)
all © 2013 KenRockwell.com. All rights reserved.

Nikon: D800 D600 D7100 Canon: 5D Mk III 6D Fuji LEICA All Ryan Katie
Recommended Cameras How to Take Better Pictures random
Twitter Facebook Video Tutorials
26 September 2013, Thursday
DEAL: Refurbished Nikon D600 for $1,589!
For not much more than a new D7100 (which is also a great camera), you can get Nikon D600s.
NEWS: Rockwell interviewed in the local paper about LEICA lenses.
NEWS: Rockwell interviewed in The Guardian (UK) about vacation photography.
25 September 2013, Wednesday
NEW: Nikon 18-140mm VR DX Review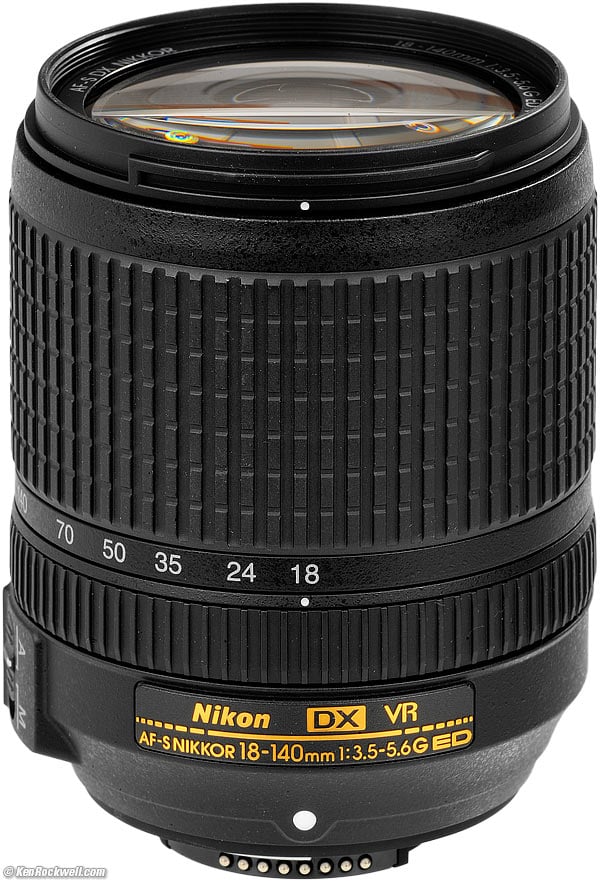 Nikon 18-140mm VR DX.
Another great lens; it makes up for the SB-300 yesterday.
24 September 2013, Tuesday
NEW: Nikon SB-300 Flash Review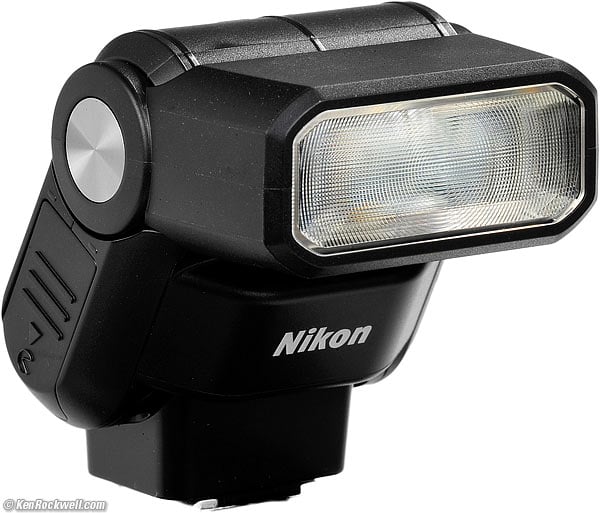 Nikon SB-300.
Moab Photo Workshop: If you don't want to go on my Autumn Light in Yosemite tour, Dan Ballard is running one in MOab on the same days, 17-20 October 2013.
If you are coming to Yosemite with me, don't forget our Eastern Sierra Tour 20-23 October 2013.
Whatever you choose, you owe it to yourself to get out and shoot this fall. Is it really worth anything to stay home and go to work more?
21 September 2013, Saturday
Fall Workshops!
Autumn Light in Yosemite: 17-20 October 2013, Thursday - Sunday.
There's a new page up with more information about our first trip. The official page where you register doesn't say much.
We have a second trip that starts when the first ends:
California's Eastern Sierra: 20-23 October 2013, Sunday - Wednesday. You have to register for this second trip at its page.
These are my favorite trips of the year. I plan to be teaching at each. They sell out quickly each year, so register as soon as you can. One starts right after the other.
Dave Wyman and I teach each workshop, but each is registered by and paid to a different organization, and each organization usually forgets to mention the other trip. Be sure to register for both and double your fun, but adding only a few days to your total time away from home.
These aren't old-fashioned workshops where we waste all day staring at computers in a motel. They more accurately are photo tours, where we run from dawn to nightfall every day shooting out in the field. Dave and I will be at your side the whole time for as much one-on-one as you like; far more helpful than boring classroom sessions.
19 September 2013, Thursday
NEW: Dirac Live Audio Optimization Software Review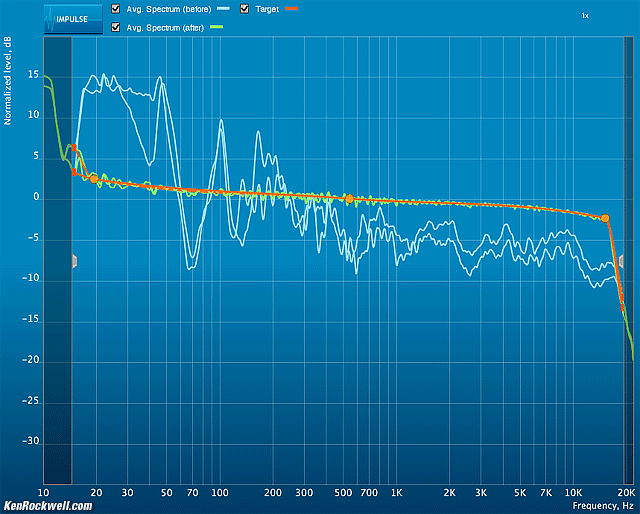 Blue is the measured response of my unequalized desktop audio system, orange is the target flat response (you can set it anywhere you like), and green shows what the software calculates my system's response will be after using the correction filter it generates.
Finally, simple and powerful software that's allowed me in just minutes to optimize the sound of my computer audio system better than I have after many years of traditional work.
Bravo!
17 September 2013, Tuesday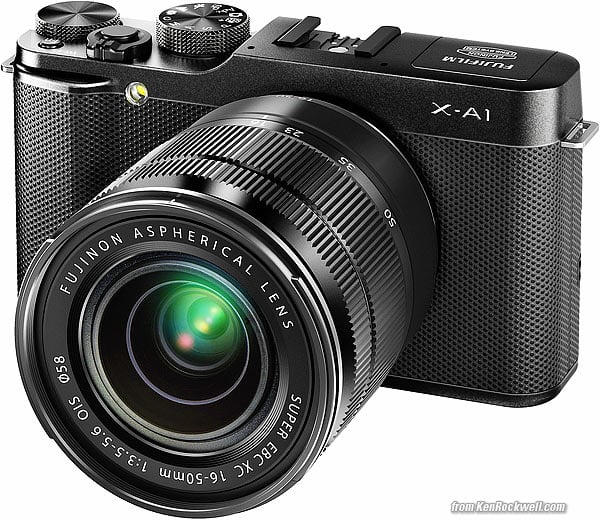 Fuji X-A1 and included 16-50mm lens. review.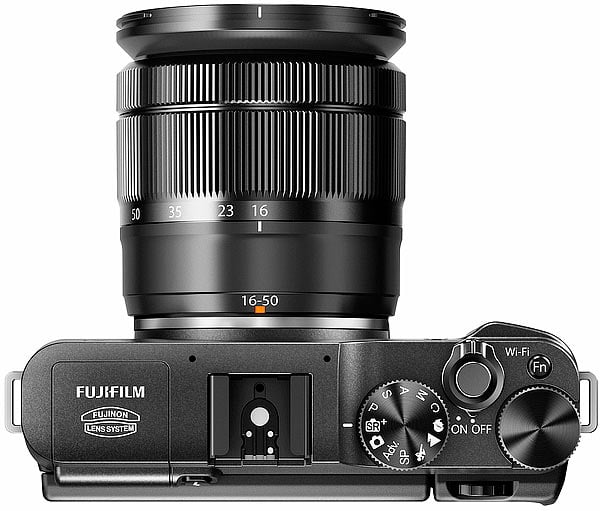 Fuji X-A1 and included 16-50mm lens. review.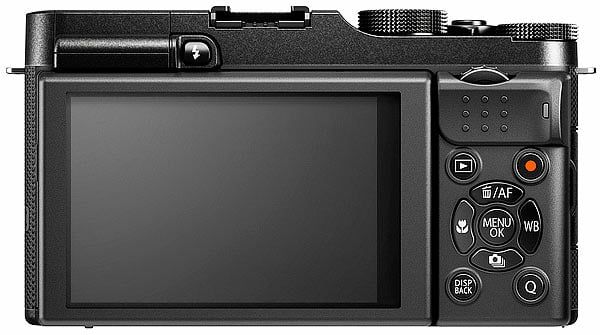 Fuji X-A1: the screen swivels. review.
NEW: Fuji X-A1 Review.
NEW: Fuji 16-50mm VR/IS X-Mount.
The X-A1 comes in black or blue, complete with the new 16-50mm lens, for $599 total.
The new lens alone comes in black or in silver for $400.
Personally, the X100S still rules. This X-A1 is more of a fluff piece with no finder and limited external controls like most digital cameras. The X100S will be hard to out-do, but hey, since all digital cameras are disposable anyway, the X-A1 looks like a real winner.
16 September 2013, Monday
Ninth Anniversary: Nikon F6
Nikon's best full-frame camera, and the world's best 35mm SLR, is still the Nikon F6, announced on 16 September, 2004. In 2004 the F6 sold for $2,400, and today still sells for $2,450 new or $1,250 used: only $100 a year to own the unbeaten F6.
As the latest example of digital rot, the Nikon D2X was announced the same day. You people tripped over yourselves to pay $5,500 a pop, and today, no one even can remember it anymore. Today on eBay, they sell for $600: a loss of $4,900. Great investment, eh? Digital sure saves money over film.
Canon or Nikon?
They're both good — way better than Sony or Panasonic or others that don't even make real DSLRs.
My epistle yesterday is that I just don't get how some people will sit around and whine about Nikon doing something wrong, as if there is no other way around the problem. Some deer just see those headlights coming and freeze; but if what's coming down the road isn't good for you, you need to jog to the right and get what is good for you.
If you think the D600 isn't any good, don't whine about it; vote with your dollars and upgrade to the 6D instead.
The D600 is the best digital full-frame ever made by Nikon. The 6D, 5D III and 5D II are better, but if you're stuck on Nikon get the D600. If you're moving up to full frame from Nikon DX, don't think that the D600 or D800 are your choices; you'll want to replace any DX lenses you thought you were going to use, so you may as well move to Canon.
My point is we always have choices. If Nikon makes oily sensors, don't waste your breath circulating petitions, do the American thing and buy something better instead.
14 September 2013, Saturday
So get the 6D
Worry-warts who don't even have a D600 keep asking me about dust in my D600. Nope, not seen it, and if I did, I'd send it back under warranty — so who cares? Nikon fixed the charger and checked my D800 all under warranty, so if there's a problem, no problem. If you want a D600, just get one.
The real question is why bother with Nikon when Canon is so far ahead? Dust is the least of our issues. Offshore manufacture, a bizarre catalog of lenses from different eras of technology only partly compatible with each other and indifferent customer service are bigger reasons to walk away from Nikon in favor of Canon — and the 6D is such a better camera, too. Canon makes almost everything domestically in Japan, all their EF lenses made since 1987 are 100% compatible with all their cameras, 35mm and digital, and Canon's customer service is always tops.
The only reason I own my D600 and D800 are to test Nikon lenses of every era, and to shoot my ancient AI-s lenses on digital for fun. When I actually want to take pictures as opposed to just play with cameras, I always grab my 5D Mark III.
If you're moving to full-frame, Nikon lost it years ago. Just get the Canon 6D (or 5D Mark III in place of the clumsy D800) and you'll be so much better off. You have to buy all-new lenses for full-frame anyway, so why go backwards into Nikon?
DX lenses work poorly on full frame. All you get is less than half the resolution, and your finder is cropped down to something tiny — eliminating the reasons you wanted to move to full-frame in the first place. If you have to start over, you may as well start over right.
I have to laugh: I own all these cameras and paid full price like everyone else. I use them all every day in my work, and yes, my 5D Mk III is clearly the best, with the 6D almost as good, and far ahead of Nikon. It's not just the cameras, but the organizations and support behind them, too.
So while some of the more squeamish think there's some kind of conspiracy behind me not whining about sensor oil I don't have, the real answer is forget the D600 and step up to the 6D. It may change in 2 years when the next round of full frame cameras come out, bit right now, it's Canon for full-frame. They invented the full-frame DSLR for crying out loud, and today, the original 5D still cranks out amazing images for about $600 used. Honestly, the original 5D makes fantastic images, and if yo don't mind a smaller LCD and balkier ergonomics, try one and you'll be hooked if you haven't tried Canon before. Try the Canon 50/1.8 , one of their sharpest lenses, brand-new for $125 on your used 5D, and you'll be hooked for a total of only about $700.
Even though Canon and Nikon's USA headquarters are less than a half mile away from each other in Melville, NY and their newest breakthrough cameras in years come out within a few days of each other, most people think they are two very different companies.
11 September 2013, Wednesday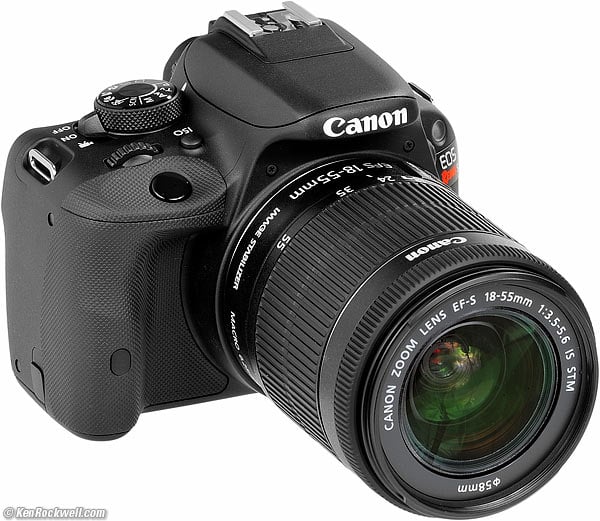 Canon SL1 and Canon EF-s 18-55mm IS STM.
NEW: Canon SL1 Review.
Ounce per ounce, the world's highest-performance DSLR — and even open-class, pretty much as good as the 1D X. This tiny thing (14 oz. or 400g) belts out great shots just like the big DSLRs.
I've completely re-written the review yesterday.
10 September 2013, Tuesday
NEW: Canon 5D Mk III/24-70 II vs. SL1/18-55 STM Resolution and High ISO Comparison.
As expected, the $699 combo looks the same as the $5,800 combo.
New from Think Tank
Think Tank just added two new series of bags for our Apple goodies.

They call their laptop and iPad bags "My Second Brain." Each has pockets sized for Apple computers, and especially the power doo-dads and accessories.
Even more unique are the Powerhouse adapter and cable holders. I've been using a smaller one on all my trips to hold all my chargers and power cables, and now this new series is out in more sizes. I need a bigger one; I have a lot of chargers and cables for everything!
07 September 2013, Saturday
The Best for Less: Refurbished D7100 for $979.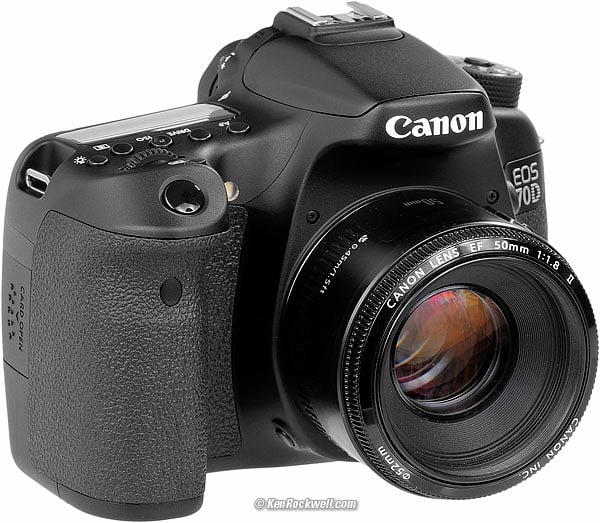 Canon 70D and Canon 50mm f/1.8.
NEW: Canon 70D Review.
Over the past day I've completely re-writen the entire review.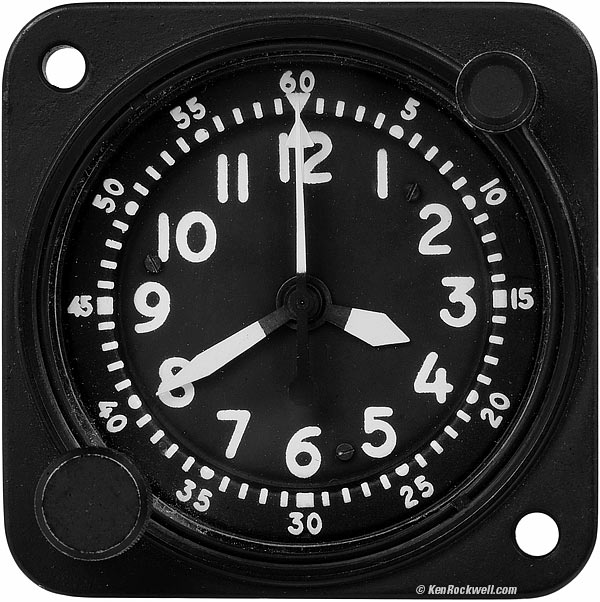 Waltham A-13A.
NEW: Waltham A-13A Aircraft Clock Review.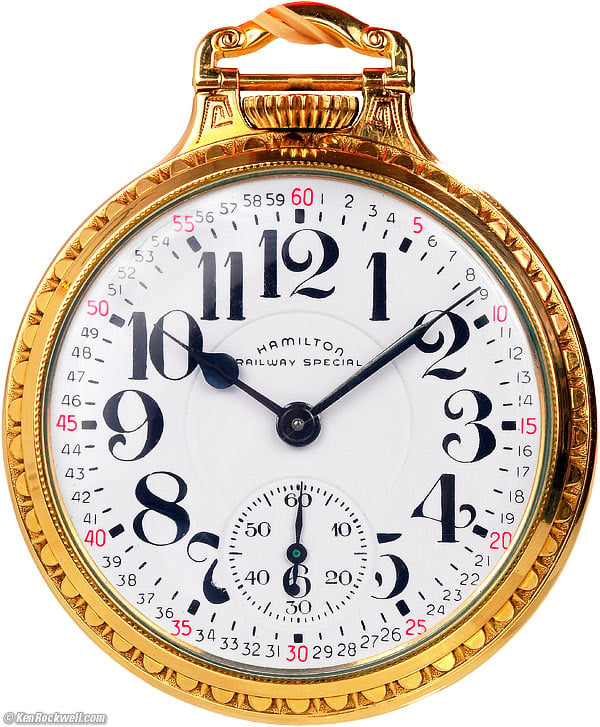 Hamilton 992B.
NEW: Hamilton 992B Railroad Watch Review.
NEW: Pocket Watch Sizes.
NEW: What are Lever Set Watches?
Hey, people send me all sorts of stuff, so I review it.
06 September 2013, Friday
Canon 70D Video Autofocus
My Canon 70D's video autofocus is the best yet from a DSLR. No, it's nowhere near as fast as it is for SLR still shots, but as video goes, it's the first I've used that does a decent job of tracking reasonable motion.
Here's a sample live autofocus video clip (640x480, 52 MB MOV file). It looks harsh because I had the saturation cranked to +1, which is too much for people video, but otherwise I'm astounded at how smooth it looks as shot in whatever light was there. My 6-year-old did it all, and the 70D did an awesome job of identifying our faces, locking-on and focusing. The aperture varied, looking to be about f/2.8-f/8 most of the time, shot with the Canon 50mm f/1.8.
NEW: Bose CineMate Review.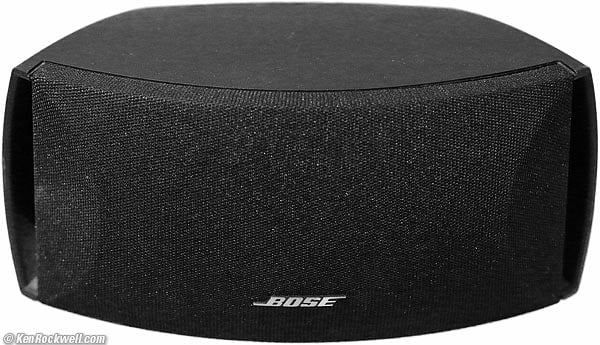 One of several included speakers.
A super-easy to install sound system for movies and TV.
NEW: Bose Acoustimass 16 Review.
05 September 2013, Thursday
DSLR Video Class
There's a series of DSLR video classes coming around the USA and Canada this fall.
It's called DSLR Dynamics and if you're interested, here's a highly classified secret code to get a 15% discount: KENROCKWELL (one word).
No, I won't be teaching it and I haven't attended personally (but I might go to check it out); they called me and I think it'¨s something that some of you may find interesting.
Consumer Awareness
1.) 80-200mm f/2.8 deal
I had to cringe when I saw page 60 of the current issue of Popular Photography magazine suggest a $1,500 Tamron 70-200/2.8 as an inexpensive equivalent for a real Nikon or Canon 70-200/2.8 VR or IS.
You've got to be kidding: why would I spend $1,500 for a plasticy off-brand when for only $1,100 I can get a far higher quality Nikon or Canon lens, brand-new?
If budget is a concern (for lenses, it shouldn't be), the Nikon 80-200mm/ f2.8 AF-D is a superb all-metal high-performance professional lens, as is the Canon 70-200mm f/2.8 L — each for only about $1,100 brand-spanking-new.
I would never sacrifice fundamental quality to gain a few fluff features. Core quality always matters for every shot, while features like slightly closer focusing or VR or IS rarely are used.
If cash is tight, buy the simpler model of the top brand; never spend money just to get more fluff from a crappier brand.
2.) Square Trade Warranties aren't
I buy many things from total strangers over eBay. Most of these things are at least 10 years old.
Often the system spams me with bogus warranty offers from Square Trade. Square Trade cheerfully will sell me a warranty offering 5-day repair or cash-out and all sorts of other promises, and makes it easy to buy this warranty and pay them.
The only teensy-weensy problem is that they send these solicitations — and cheerfully take your money — for the obviously old items I buy, but only if you go out of your way to stop and click-through to read the fine print, will you notice that items "originally sold over 5 years ago" aren't eligible for any payouts.
They refer to you sending them the money for which they ask as a "mistaken" purchase, and will refund what you paid for the bogus warranty if you catch them when your item breaks. Is this a scam? I'm not a lawyer, but I would think of they take my money in good faith on their solicitation and I then have a failure, that they are obligated to pay-out in full for the repair or refund; simply refunding the much smaller cost of the warranty shouldn't release them from their liability.
Ignore these people. As far as I know, these solicitations are sent through the eBay system automatically, not by the sellers of these items. More details.
04 September 2013, Wednesday
First Day of School!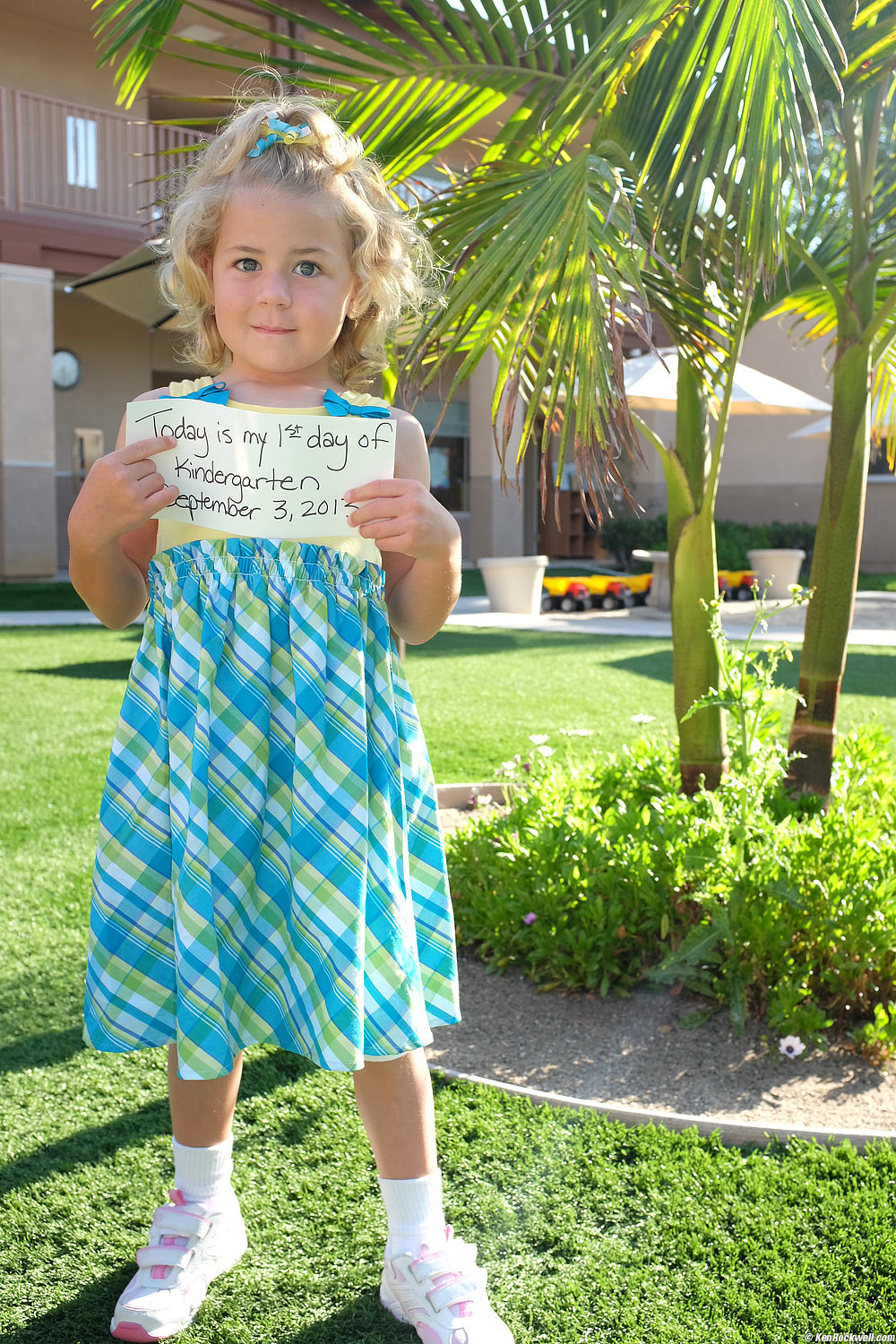 Katie's First Day of Kindergarten. (Fuji X100S, +2/3 exposure compensation, Program and Auto ISO and Auto Dynamic Range modes set f/5 at 1/125 at ISO 200, flash ON.) bigger or Camera-original rotated small normal JPG © file.
It was Katie's first day yesterday, and I used my Fuji X100S for these snaps that, when printed, will mean even more in 50 or 100 years than they do today.
If it's not printed, it's not a photo. If all you have is digital files, you may as well forget about your photos ever being seen again. It's easy to upload hundreds of photos and have them ready at Costco by the time you get over there. Costco, at least all the ones I use, prints on real Fuji Crystal Archive paper, which easily ought to last at least 50 to 100 years.
I deliberately grabbed my X100S instead of my 5D Mark III or new Canon 70D simply because for people pictures, the X100S is the world's best digital camera — and who wants to lug around an SLR?
Nikon 6mm f/2.8 220º Fisheye — again
There's a Nikon 6mm f/2.8 AI for sale on eBay, apparently in a reverse auction.
A reverse auction is where a seller lists something at a foolishly high buy-it-now price, and drops it over time until someone bites. It was offered last week at $95,000, and now at $79,000.
It's worth about $10,000 to $20,000, and the seller is accepting offers, so if you want one, make an offer now while you still can. The instant the seller accepts any of the offers, it's gone.
The 6mm AI is fairly useless. Any common 8mm circular fisheye is more useful because it has more magnification, and if you're shooting a DSLR with Live View, I prefer the far smaller 8mm f/8 fisheye (thanks, Bert!) because it's much, much smaller and has the same picture quality. You only need the huge AI and AI-s versions if you're shooting 35mm film and need SLR viewing.
Today, Live View makes the huge old AI circular fisheyes obsolete, and now makes the even older mirror-lockup fisheyes the go-to lenses. (On cameras like the D7100 without mirror lockup, don't tell anyone, but I push up the mirror with my finger as I mount it.)
The 6mm really is for collectors who already have a 13mm f/5.6, and need to own the best of the best. Just like LEICAs today, the 6mm is more for for pride of ownership than actual photography — except in the sciences where the 6mm is used to measure and record things like cloud and sky cover.
01 September 2013, Sunday
NEW: Lens Adapters.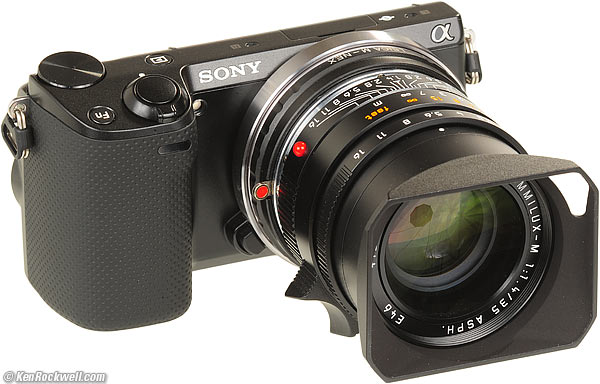 Sony NEX-5R and LEICA SUMMILUX-M 35mm f/1.4 ASPH mit floating element with an adaptor.
People keep asking me what I think about using lens adapters, and I keep telling them it's a much dumber idea than they think. Now it's official.
What Was New in:
Help me help you
I support my growing family through this website, as crazy as it might seem.
If you find this as helpful as a book you might have had to buy or a workshop you may have had to take, feel free to help me continue helping everyone.
If you've gotten your gear through one of my links or helped otherwise, you're family. It's great people like you who allow me to keep adding to this site full-time. Thanks!
If you haven't helped yet, please do, and consider helping me with a gift of $5.00.
The biggest help is when you use any of these links when you get anything, regardless of the country in which you live. It costs you nothing, and is this site's, and thus my family's, biggest source of support. eBay is always a gamble, but all the other places always have the best prices and service, which is why I've used them since before this website existed. I recommend them all personally.
Thanks for reading!
Ken
Home Donate New Search Gallery How-To Books Links Workshops About Contact