Index of individual 50mm test pages
SHARPNESS vs. F/STOP
Remember how similar the lenses looked to each other on my sharpness pages at each f/stop? That's because most lenses perform almost identically to other similar lenses at any given f/stop.
On the other hand, lens sharpness varies wildly with aperture. I chose the 50mm f/1.4 AI for this example. Any of the other f/1.4 lenses would do the same thing. I chose the 55 Micro for f/32 because the f/1.4 lenses don't go to f/32.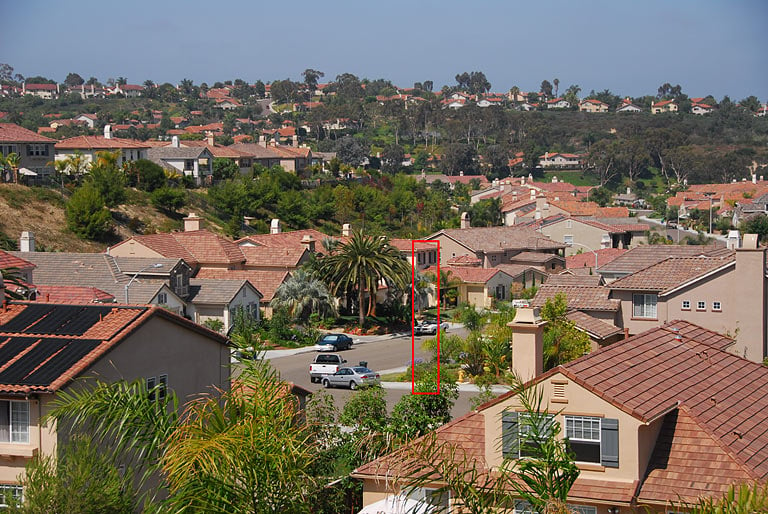 Guide Image.
| | | | | |
| --- | --- | --- | --- | --- |
| | | | | |
| | | | | |
| | | | | |
SUMMARY
Your choice of aperture is far more important than your choice of lens!
Lens performance varies wildly from one f/stop to the next.
It's easy to make mistakes when comparing lenses. If you compare at different f/stops you're not comparing lenses. Many laypeople make the mistake of comparing two lenses at different times of day, or different f/stops. Any time you change anything in your test, you're no longer comparing two lenses.
Most lenses are their sharpest from two stops below maximum to about f/8. Avoid apertures smaller than f/8 because diffraction softens them.
f/1.4 lenses are very sharp from f/2.8 onwards, while slower zooms may have a much smaller range of optimum apertures. Luckily good zooms are quite sharp wide open, unlike most f/1.4 lenses.
PLUG
I spent almost two months shooting and writing this comparison of 50mm lenses. No one pays me for this. If you find this as helpful as a book you might have had to buy or a workshop you may have had to take, feel free to help me write more with a donation.
Thanks for reading!
Ken
Next: Sizes and Weights
Index of individual test pages