Home Donate New Search Gallery Reviews How-To Books Links Workshops About Contact
Santa Barbara 50th Anniversary Party
07 08 09 10 February 2013
10 February 2013, Sunday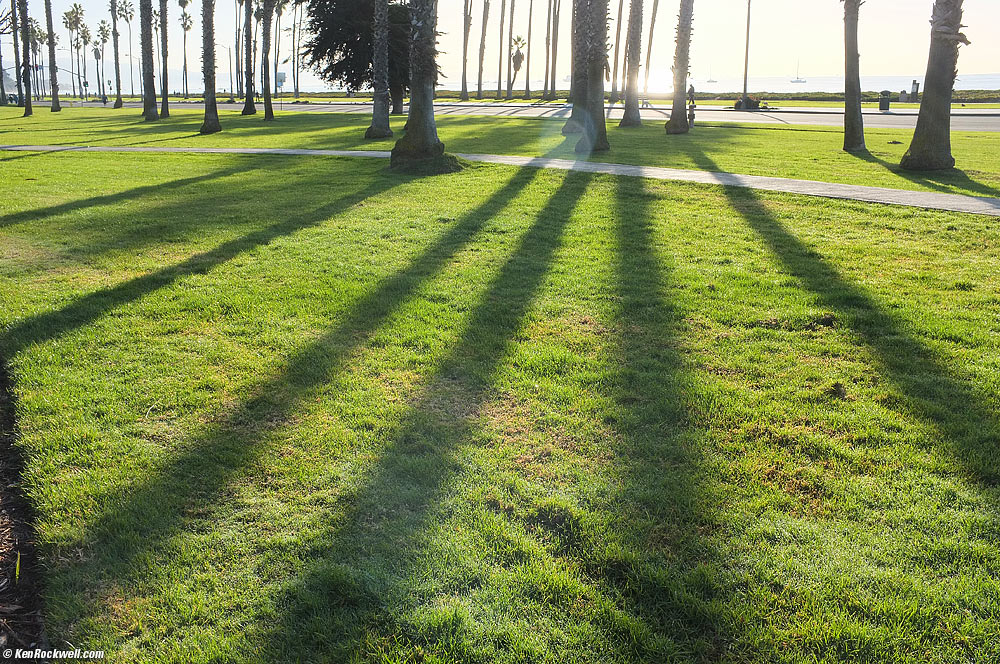 Palms, 8:19 AM. (Fuji X100, AUTO ISO 800, f/11 at 1/480, no flash, Perfectly Clear.)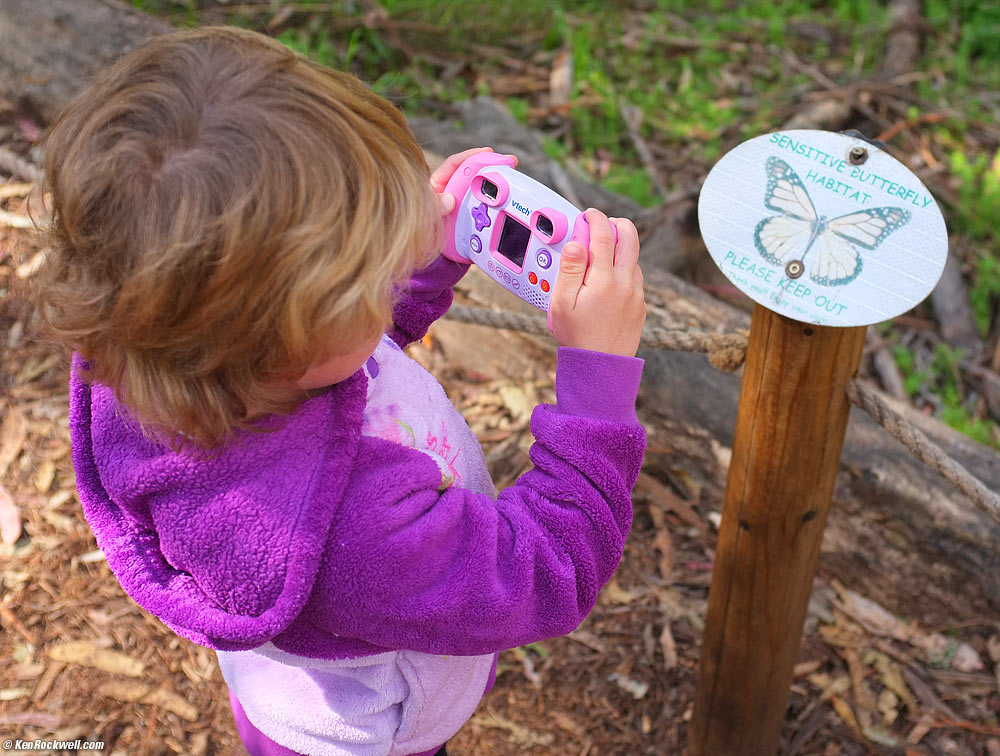 Katie and her pink VTech 1227 KIdizoom camera, 10:32 AM. (Fuji X100, AUTO ISO 400, f/3.2 at 1/170, Perfectly Clear.)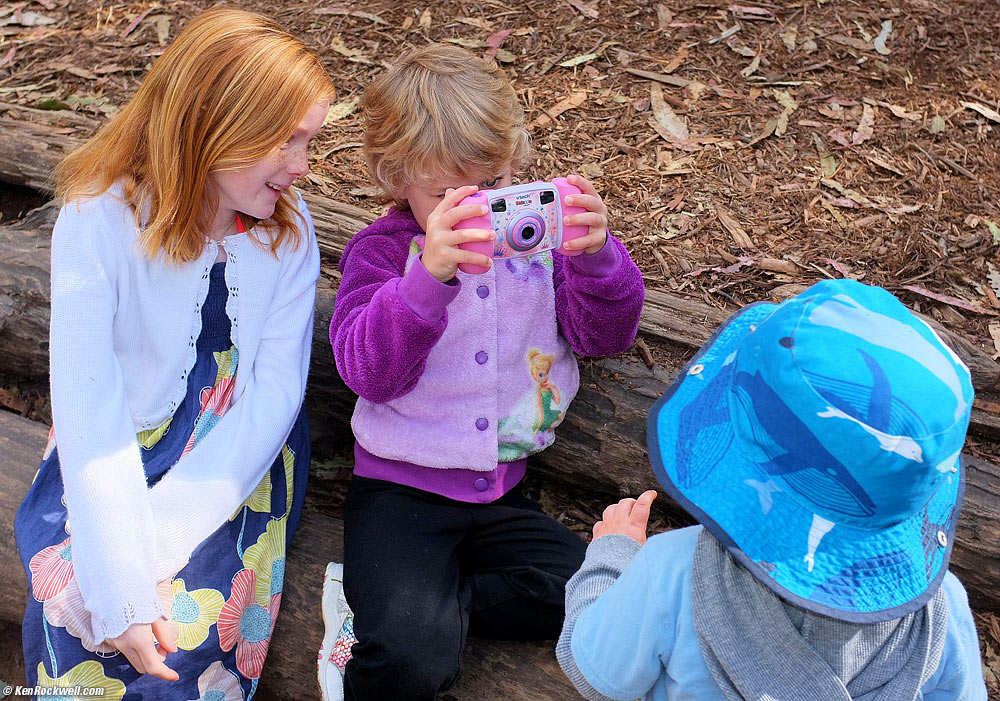 Katie snaps a new friend, 10:34 AM. (Fuji X100, AUTO ISO 800, f/4 at 1/200, Perfectly Clear.)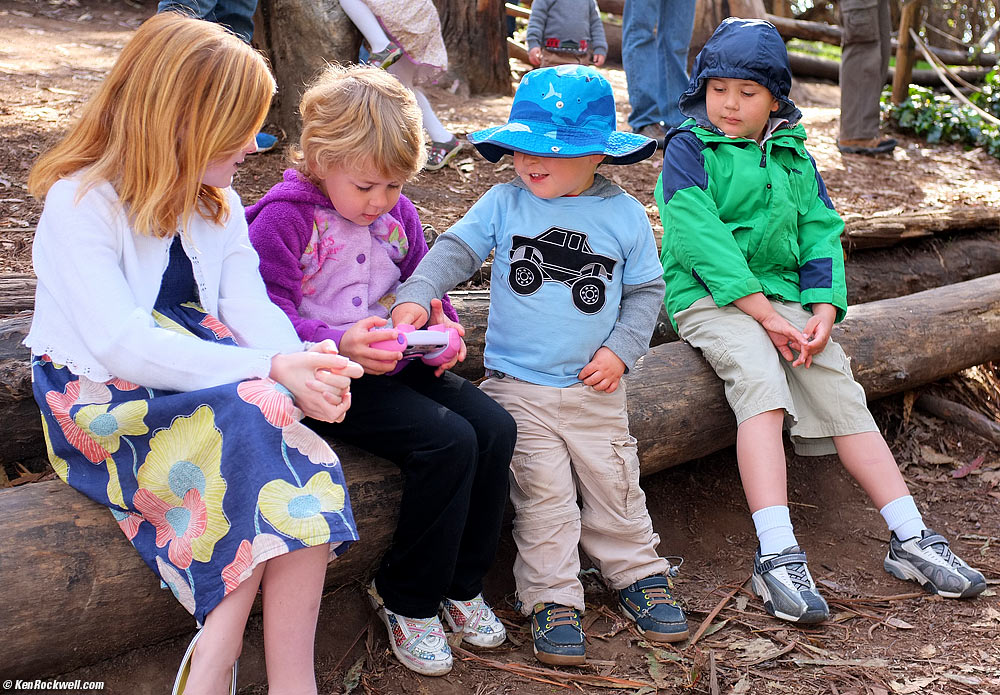 Katie's new friend likes it! 10:33 AM. (Fuji X100, AUTO ISO 400, f/2.2 at 1/140, Perfectly Clear.)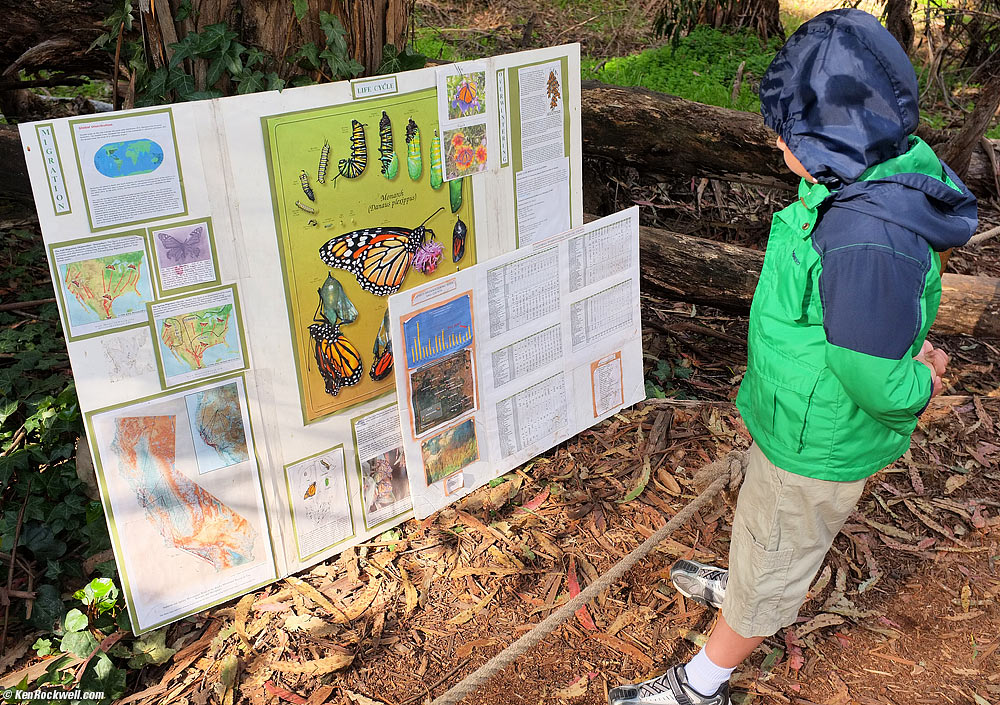 Ryan checks out the informative poster, 10:36 AM. (Fuji X100, AUTO ISO 800, f/4 at 1/250, Perfectly Clear.)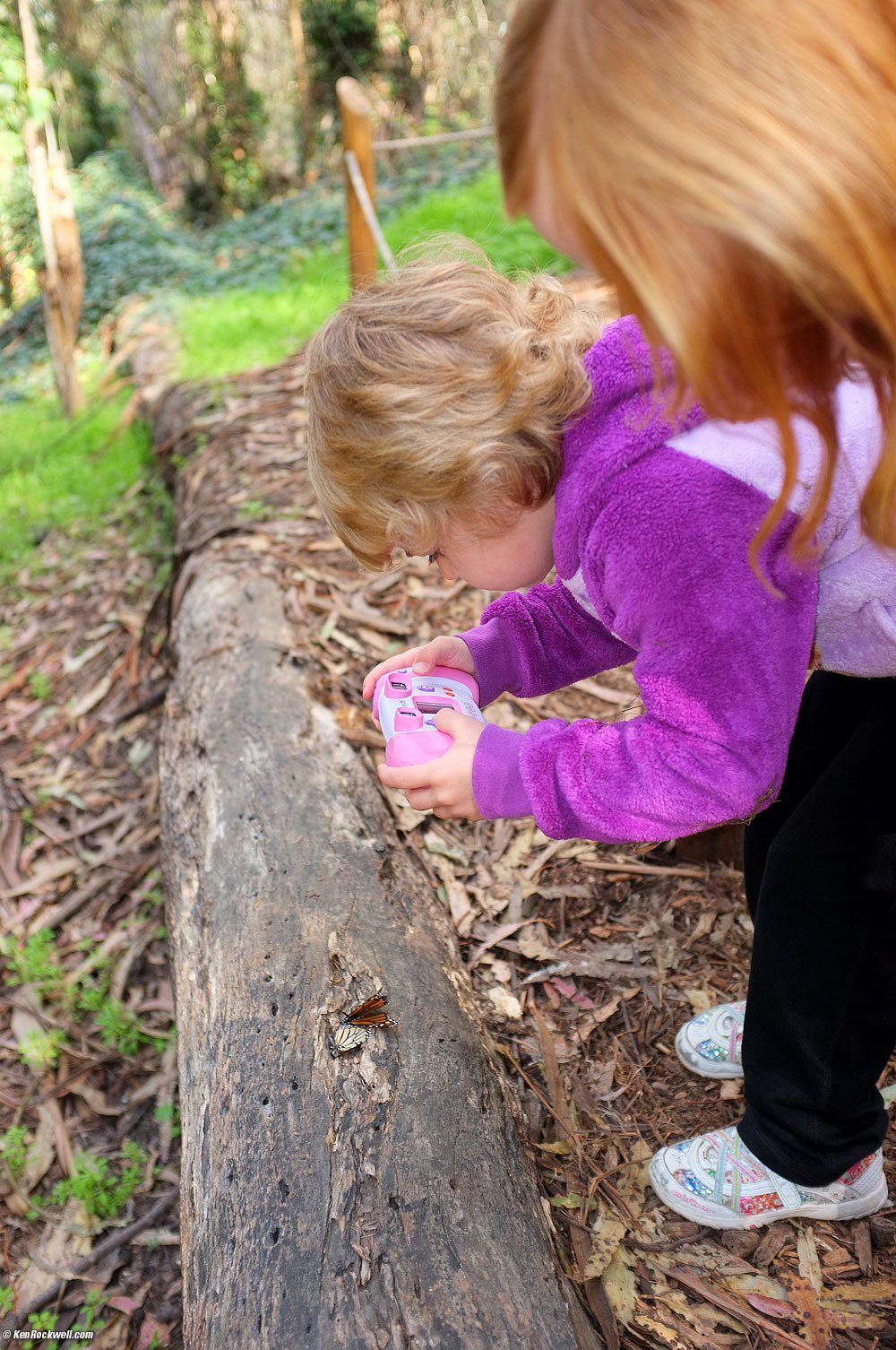 Katie snaps a butterfly, 10:47 AM. (Fuji X100, AUTO ISO 400, f/2.8 at 1/150, Perfectly Clear.)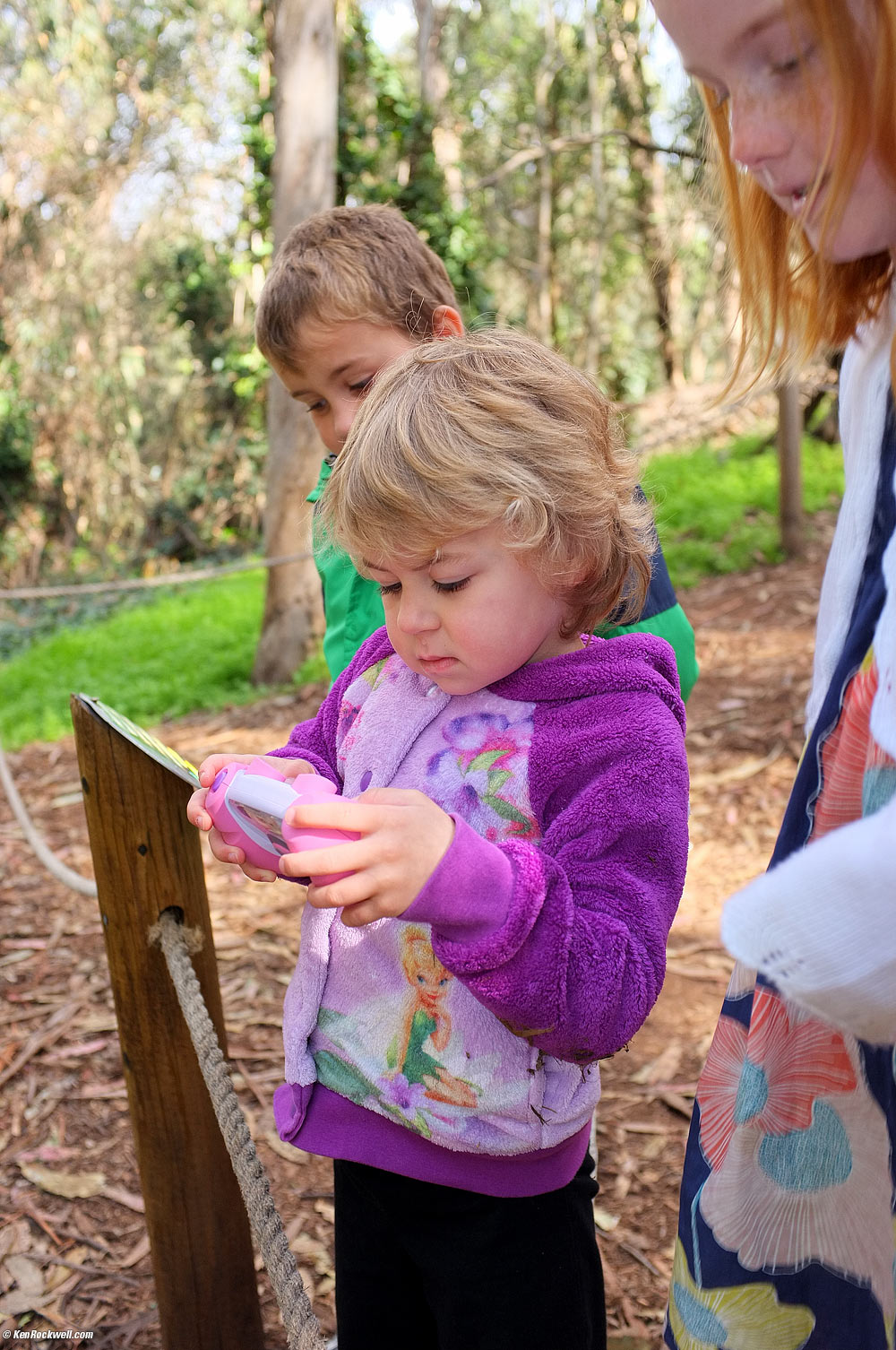 Katie checks out her snap, 10:47 AM. (Fuji X100, AUTO ISO 800, f/4 at 1/200, Perfectly Clear.)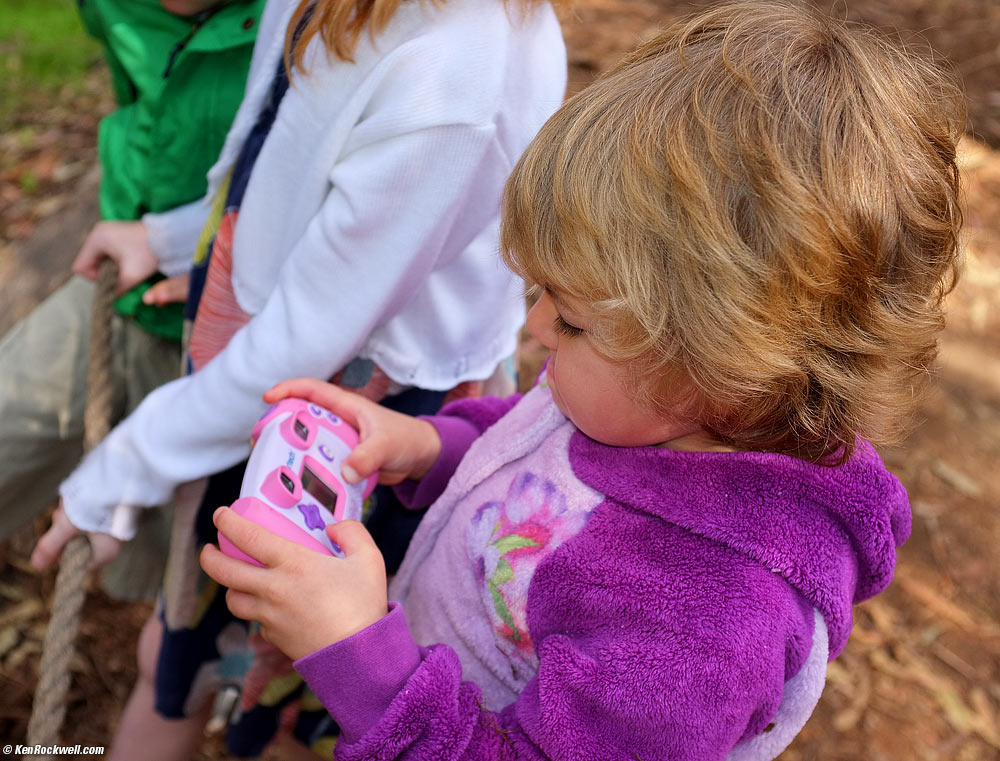 Katie checks out her snap, 10:49 AM. (Fuji X100, AUTO ISO 400, f/3.6 at 1/220, Perfectly Clear.)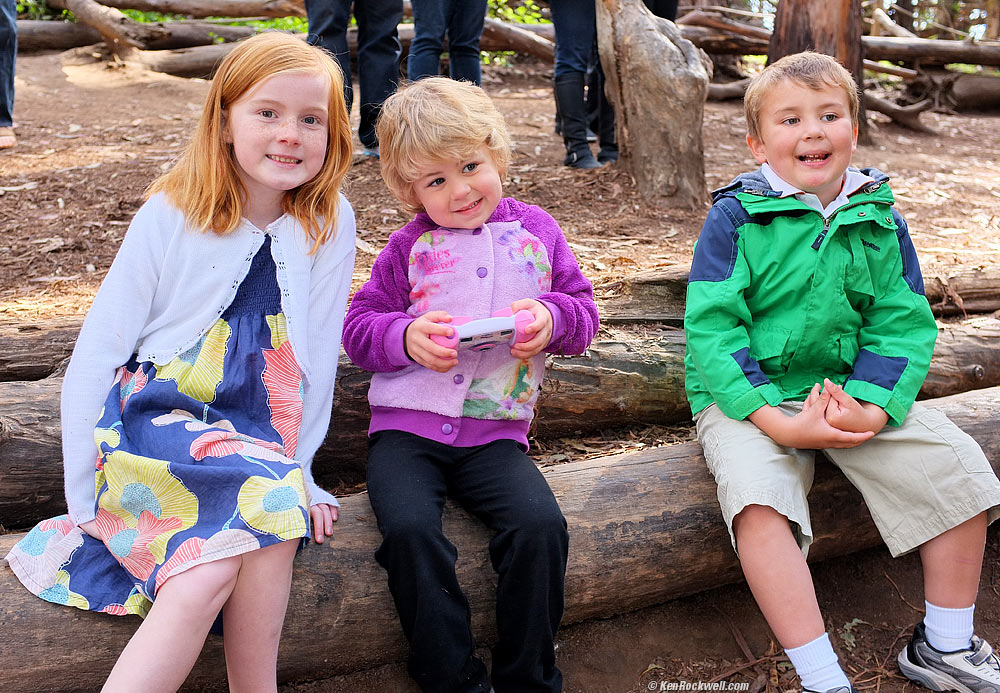 The kids sitting at the butterfly grove, 10:54 AM. (Fuji X100, AUTO ISO 800, f/3.6 at 1/170, Perfectly Clear.)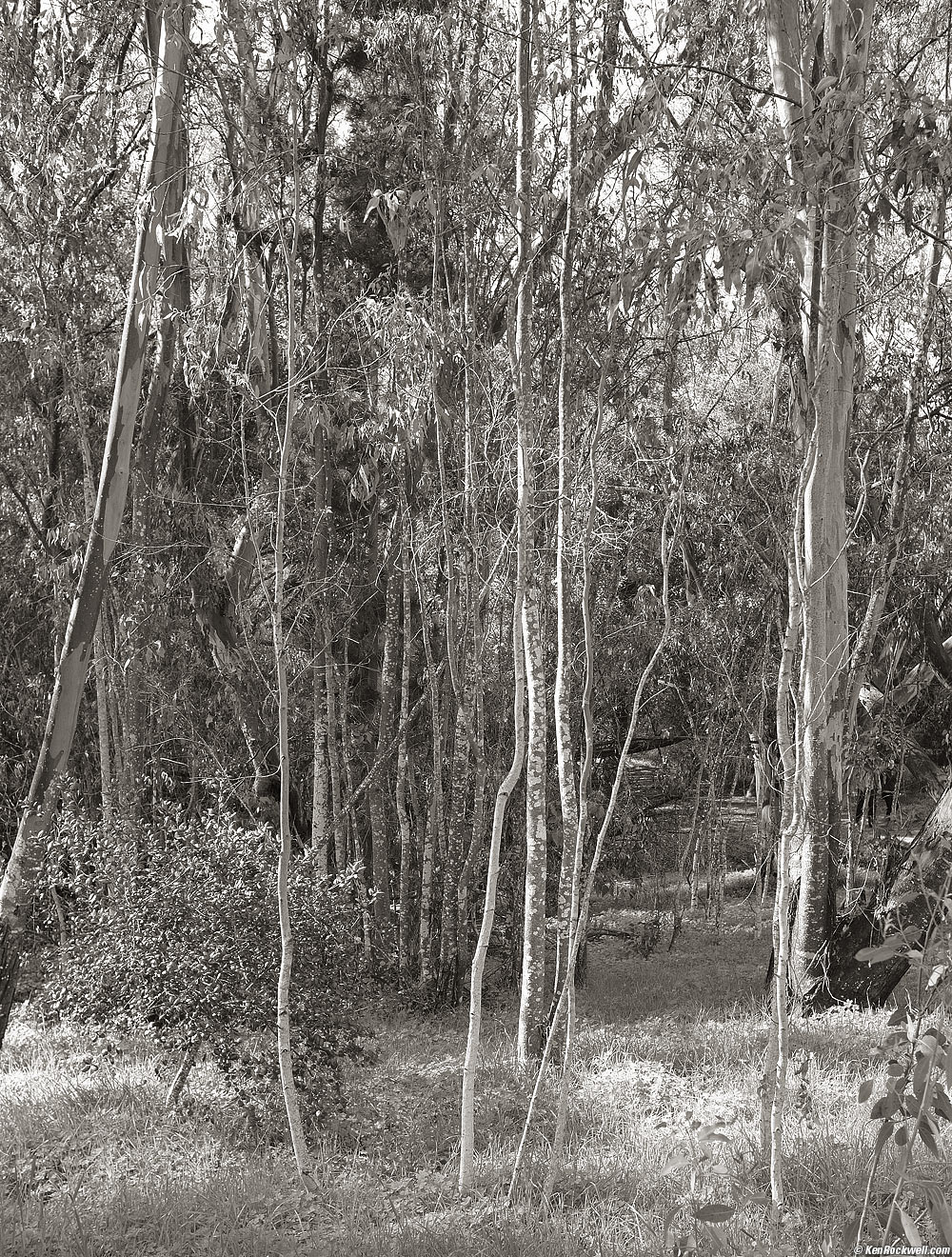 Woods, butterfly preserve, 11:00 AM. (Fuji X100, AUTO ISO 200, f/3.2 at 1/150, Perfectly Clear, split-toned print.)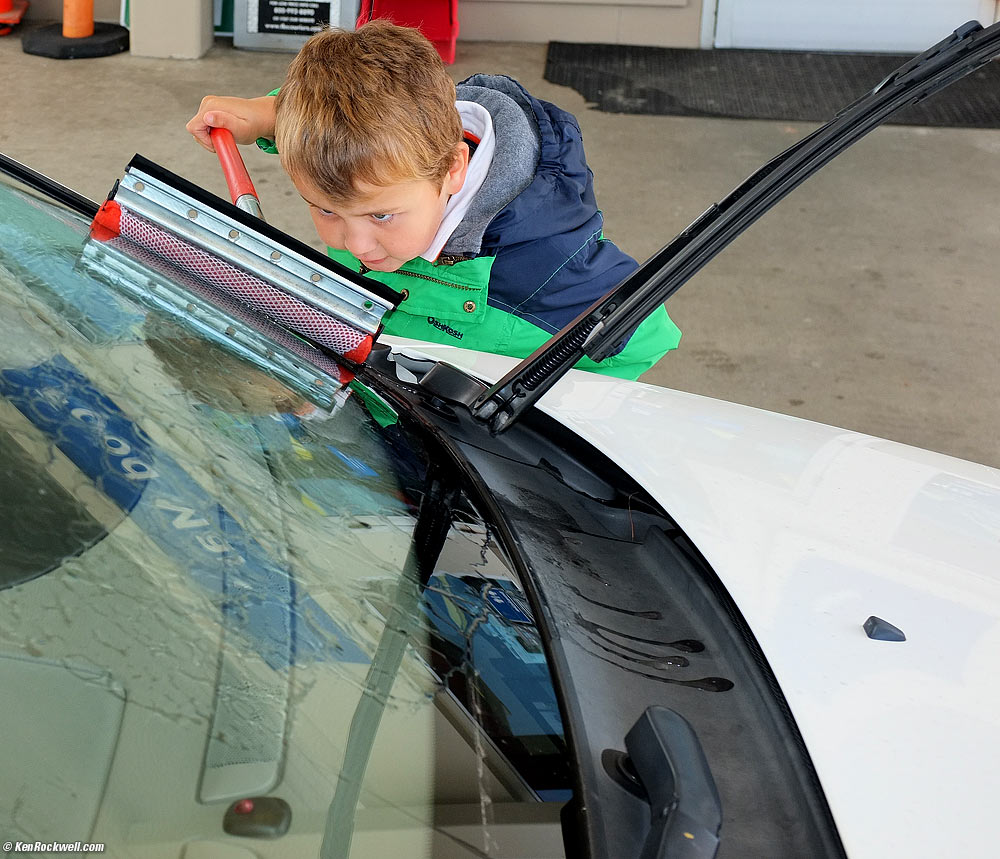 Ryan washes the Volvo window, 11:19 AM. (Fuji X100, AUTO ISO 400, f/4.5 at 1/240, Perfectly Clear.)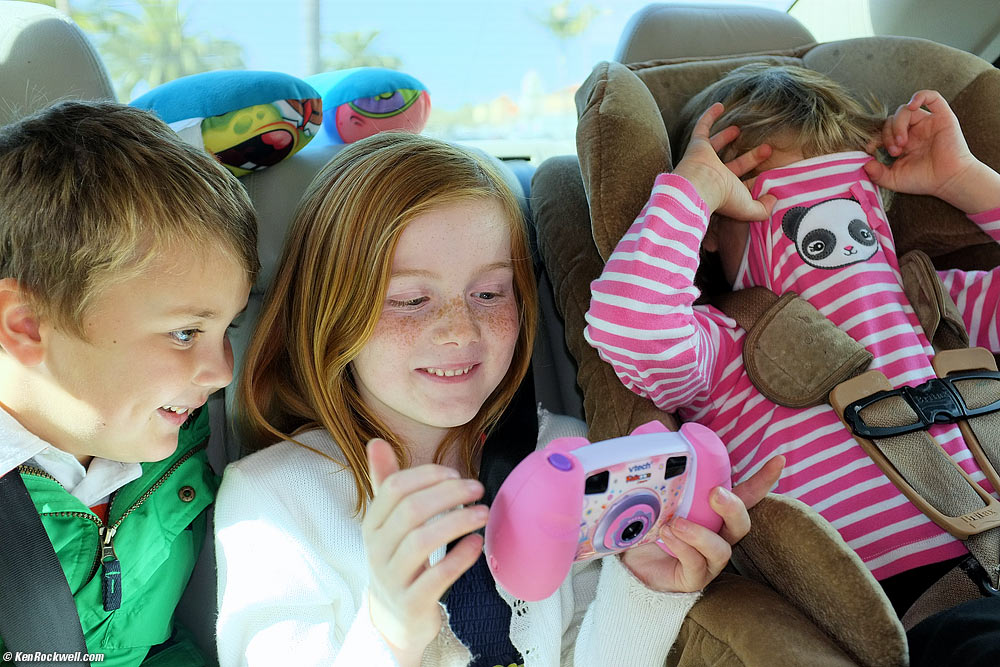 Looking at Katie's photos, 11:35 AM. (Fuji X100, AUTO ISO 800, f/3.2 at 1/180, Perfectly Clear.)
Since digital camera images are easily damaged or erased, especially if your camera has only one card in it, I always download and backup my shots as soon as I can. With kids, right now is never soon enough: the first thing I did when I got home was download from Katie's camera, and she had already erased all her pictures and videos. Oh well.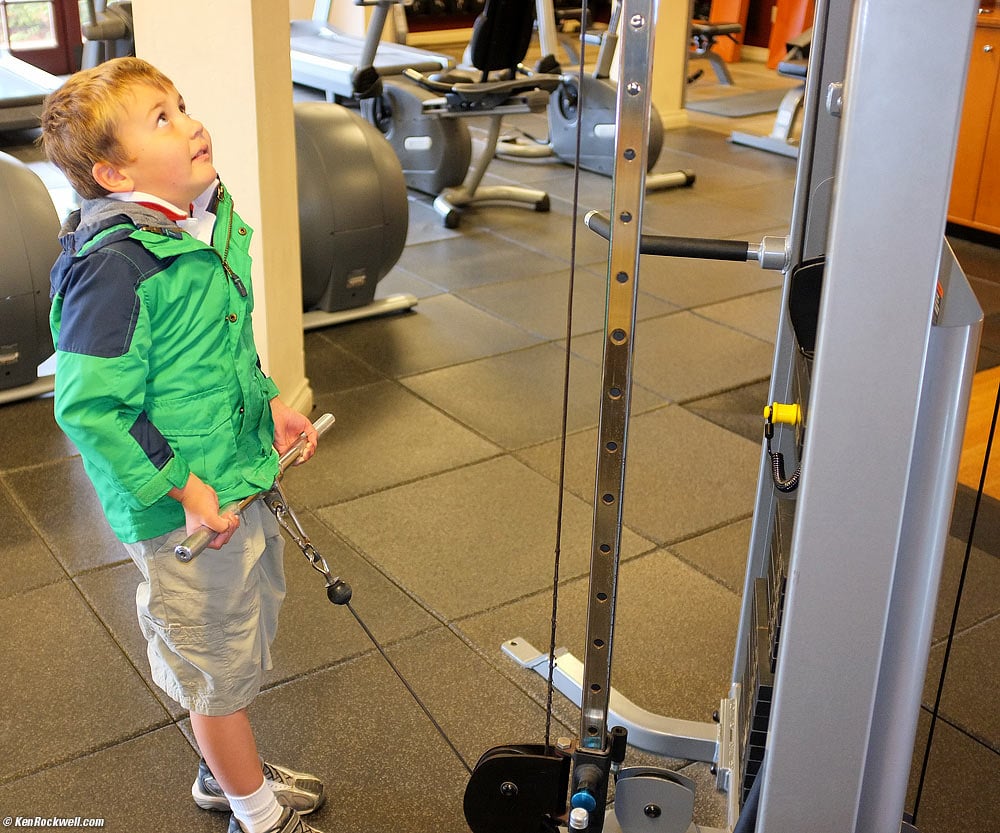 Ryan on the weight machine, 12:13 PM. (Fuji X100, AUTO ISO 1,250, f/2 at 1/125, Perfectly Clear.)
That's it!
Return to the Start of the 50th Anniversary celebration.
Home Donate New Search Gallery Reviews How-To Books Links Workshops About Contact