Home Donate New Search Gallery How-To Books Links Workshops About Contact
Maui, Hawaii
19-29 July 2010
19
20
21
22
23
24
25
26
27
28a
28b
28c
28d
29 July 2010
Tech Details
These are snaps from a trip to Maui, Hawaii, in July 2010. We were lucky enough to stay at a very nice friend's place. (I was there on different business in May, 2010, as well.)
I brought only a Canon 7D and a Canon 18-135mm EF-s IS lens. I used one 32GB Lexar 600x CF card, and started a new folder each day. I didn't even bother with a case; why would I if I only brought one camera and one lens?
I set the Canon 7D to Auto ISO, Auto White Balance and Amber 5 (A5) WB SHIFT. Picture Style was left at STANDARD, however saturation was set to +2 (for people) or +3 (for things). Most of these shots are exactly as they came out of the camera as JPGs.
If you'd like more technical details, see Tech Details.
19 July 2010, Monday
Today we flew from San Diego to Maui. The kids had a grand time; they always do.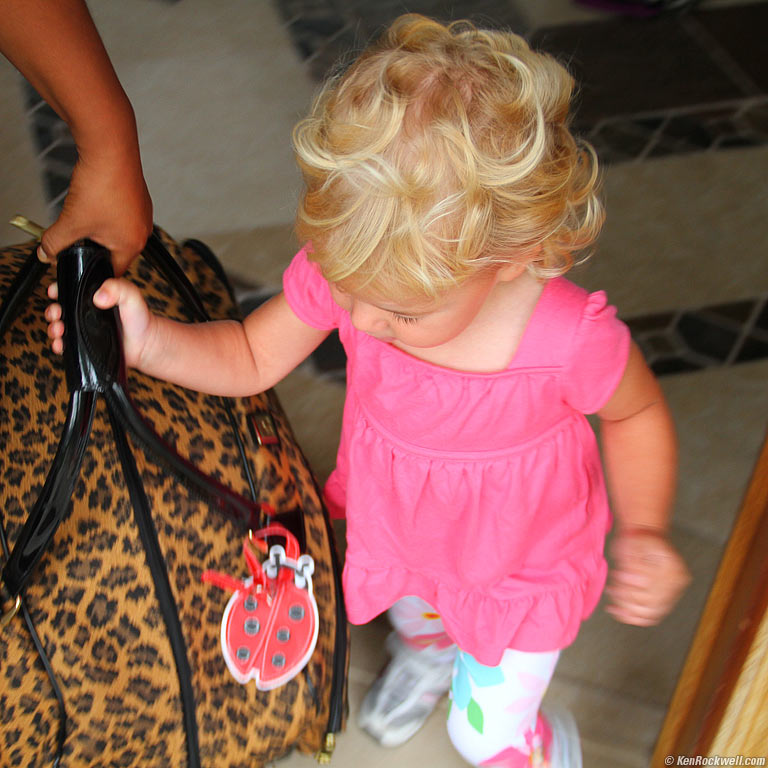 Katie helps people carry her bag, 7:00 AM.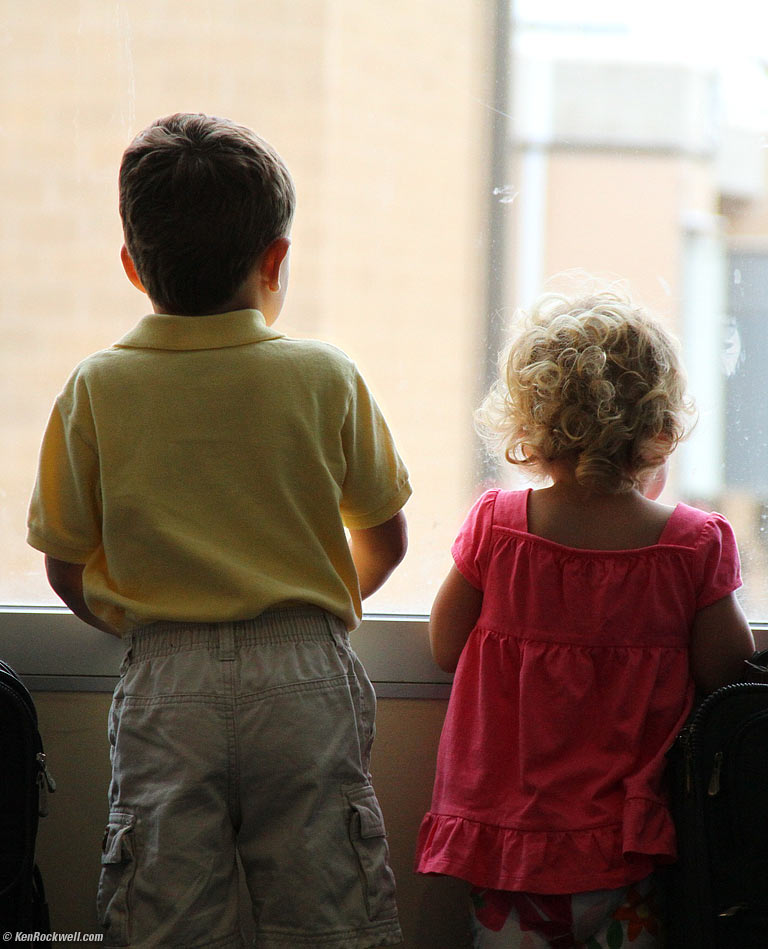 Ryan and Katie look out the airport window, 9:05 AM.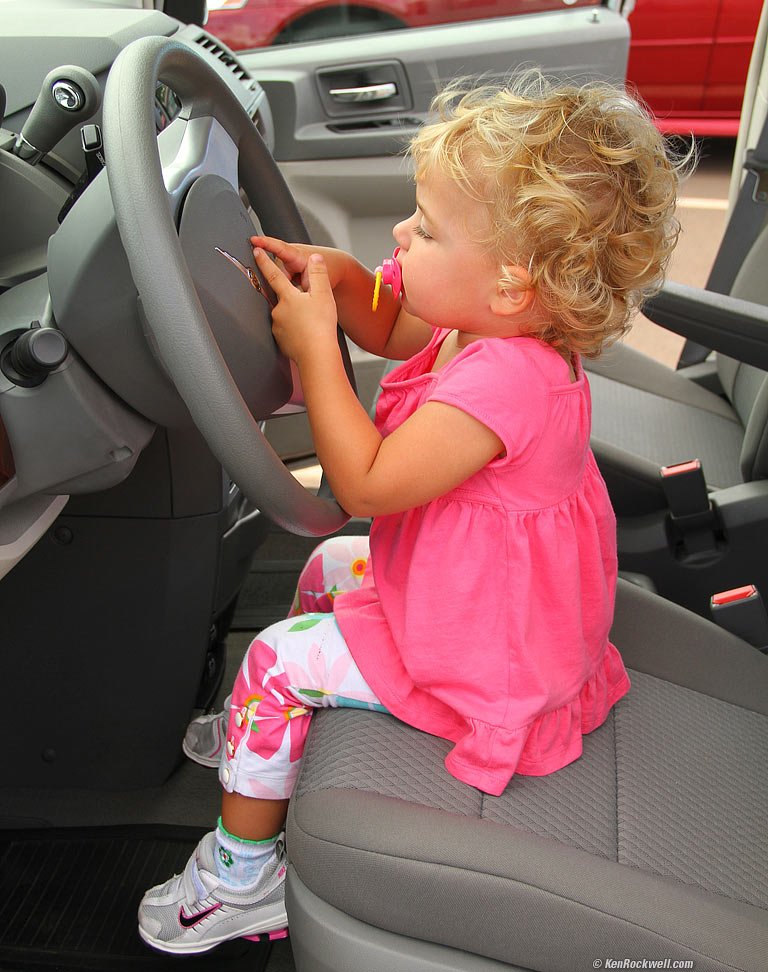 Katie drives the rental car for us in Maui, 1:51 PM.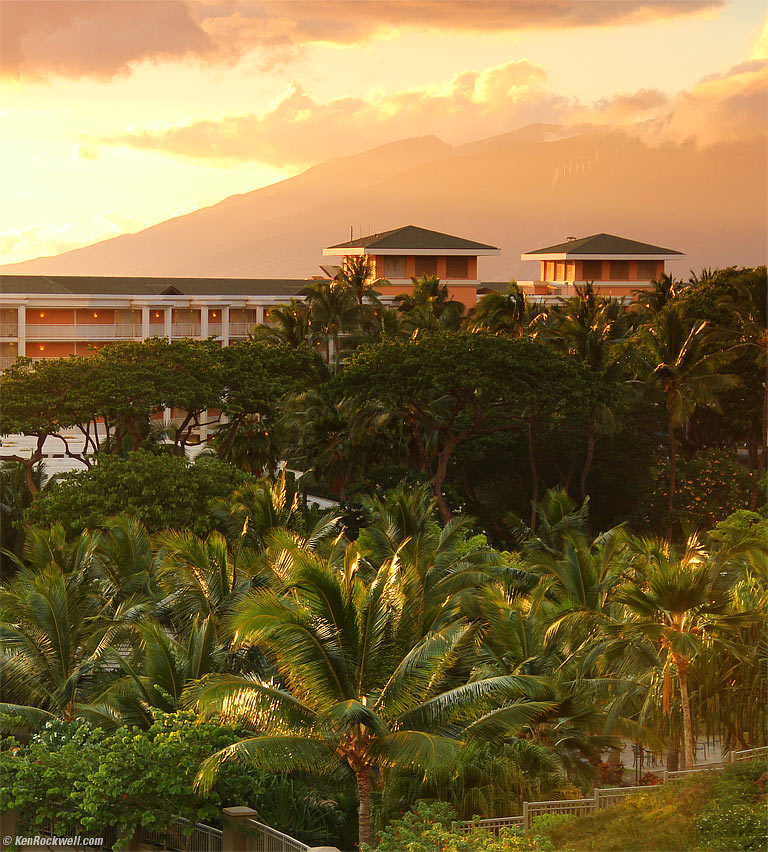 Yay, sunset in Maui, 6:51 PM.
I used a Tiffen 67mm screw-in ND 0.6 grad filter to darken the bright sky and lighten the dark foreground.
19 20 21 22 23 24 25 26 27 28a 28b 28c 28d 29 July 2010 Tech Details
Home Donate New Search Gallery How-To Books Links Workshops About Contact