Home Donate New Search Gallery How-To Books Links Workshops About Contact
Maui, Hawaii
20 July 2010, Tuesday
19
20
21
22
23
24
25
26
27
28a
28b
28c
28d
29 July 2010
Tech Details
Today we walked across the street to explore the Grand Wailea.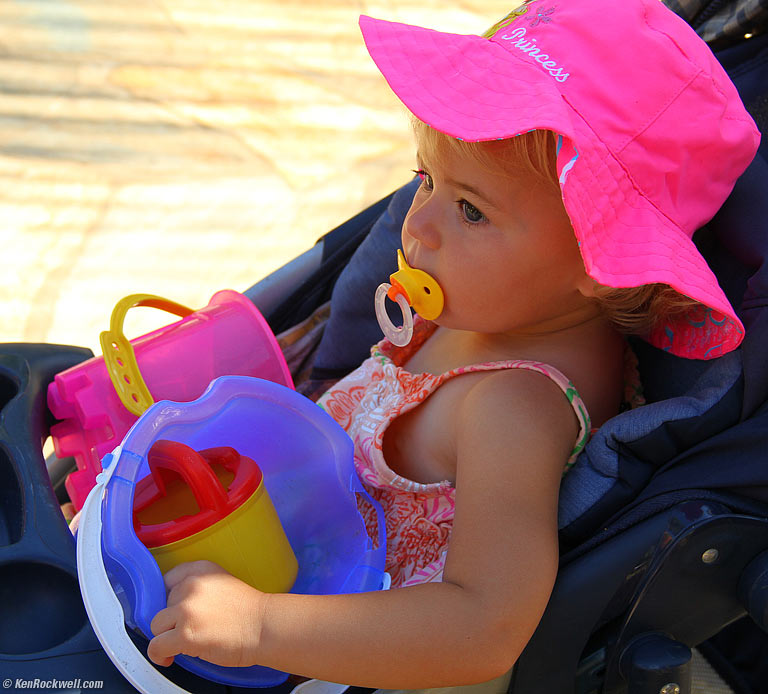 Katie heads out, 9:14 AM.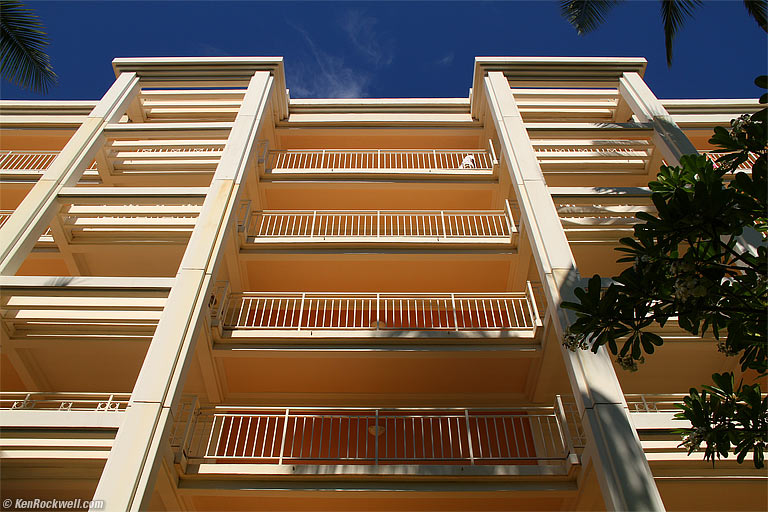 The Grand Wailea, 9:28 AM.
This was shot at the 18mm end of the 18-135mm IS, which is a bit distorted and has some lateral color fringes. This is no problem with digital; I simply used Photoshop's Lens Distortion Filter set to +5 for distortion and +9 for red/cyan and both problems went away. Color and exposure are exactly what came from the 7D.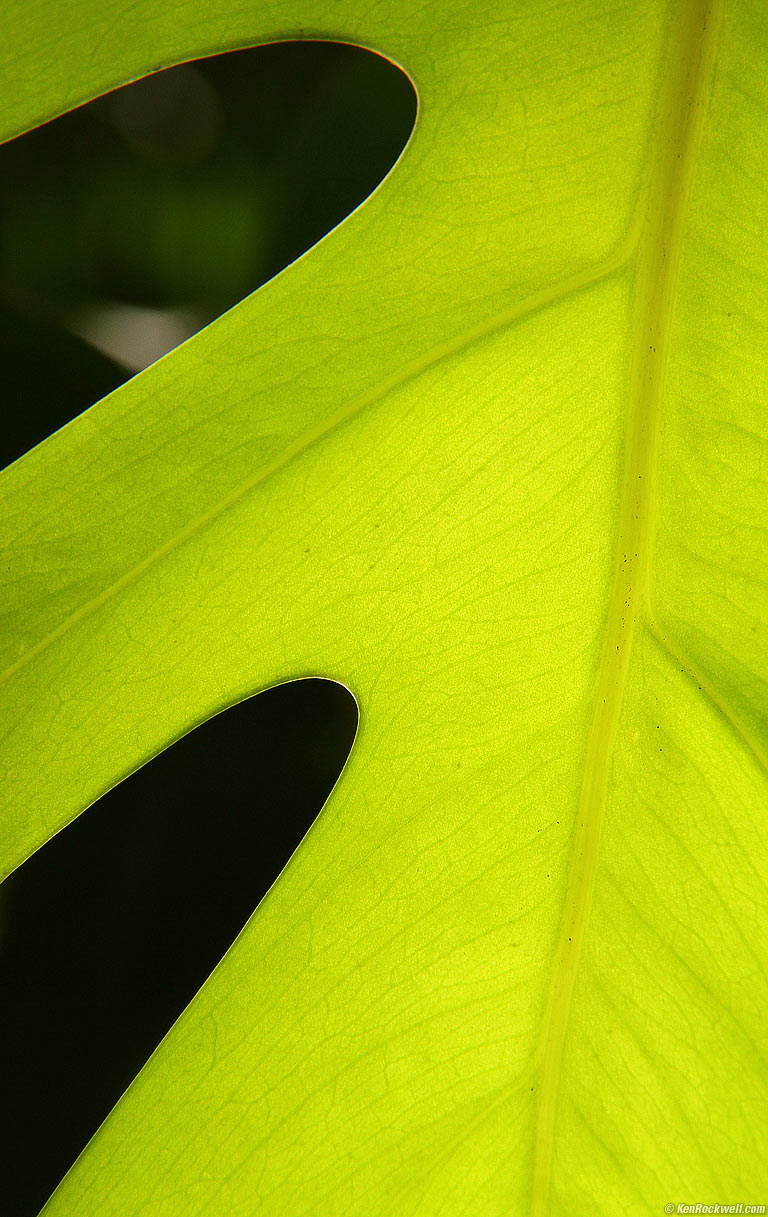 A plant, 9:44 AM.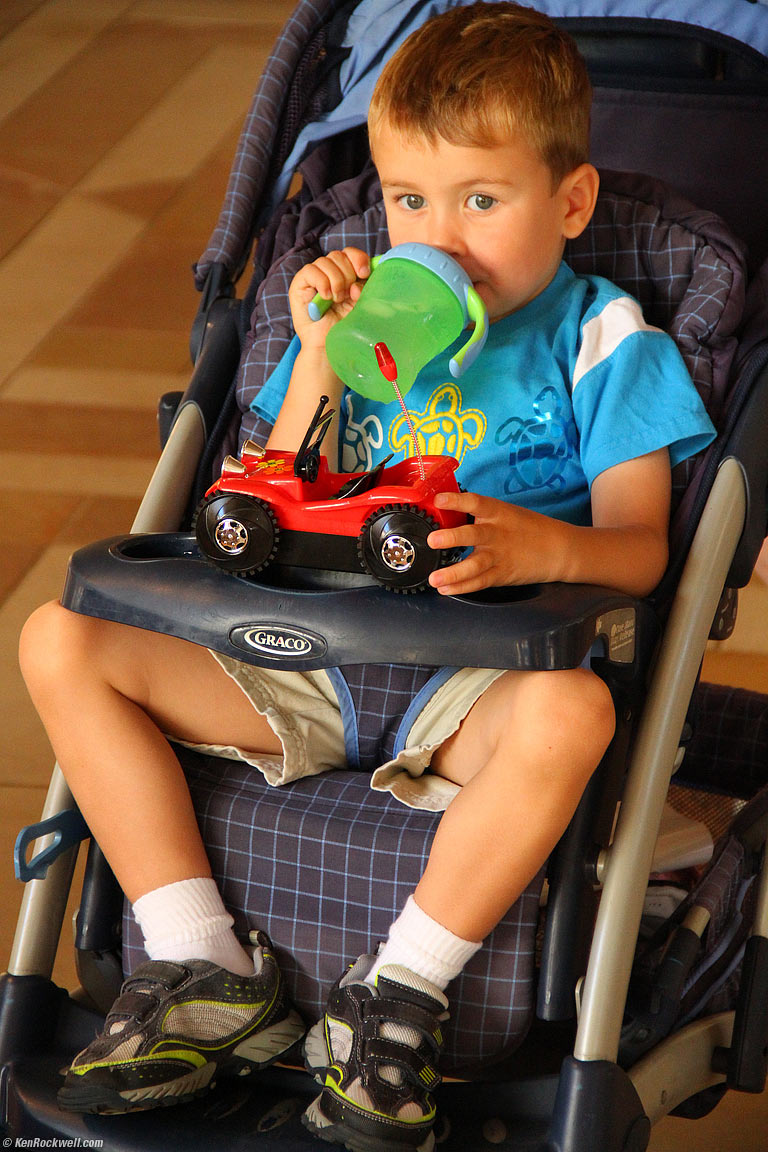 Ryan scores himself a toy car the very first morning, 9:45 AM.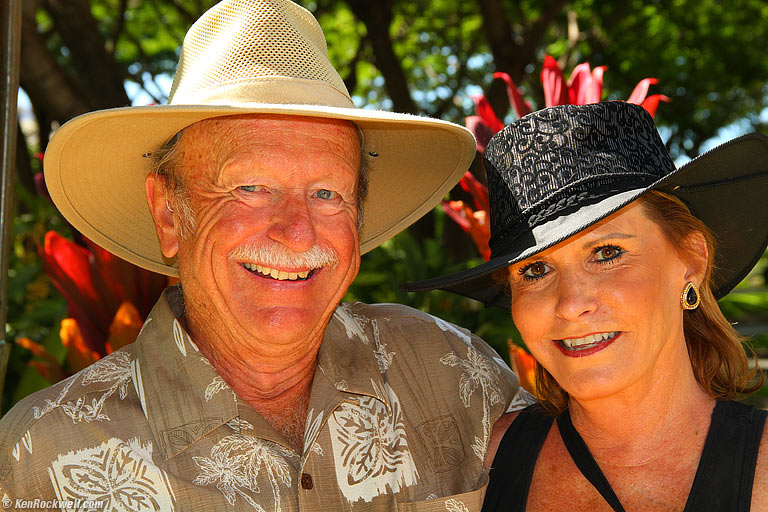 Pops and Noni looking radiant as always, 10:03 AM.
I popped-up the Canon 7D's built-in flash for this one. original file.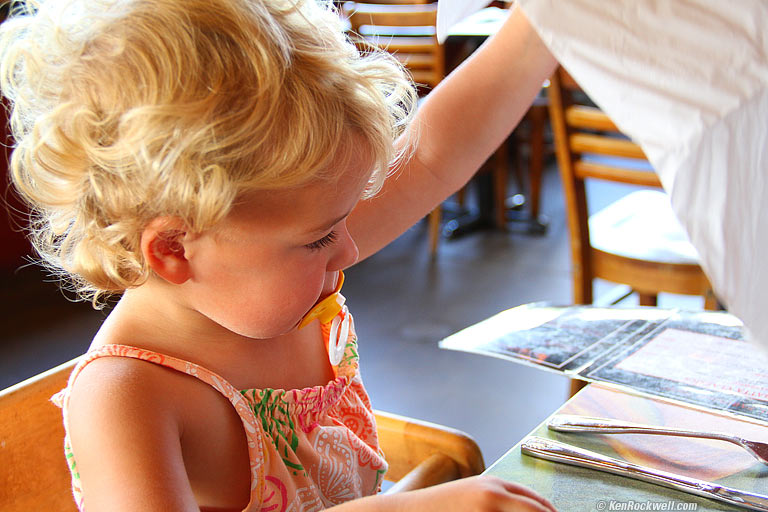 Katie gets ready for lunch, 10:53 AM.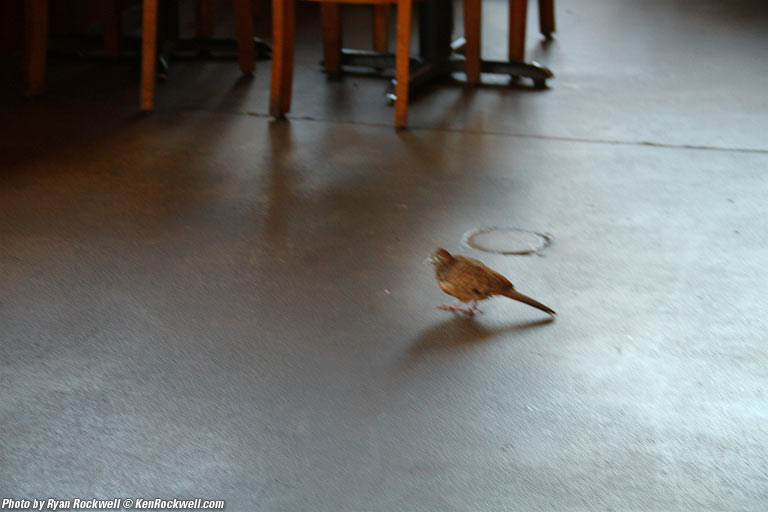 Ryan snapped this photo of a bird that only he noticed, 11:04 AM.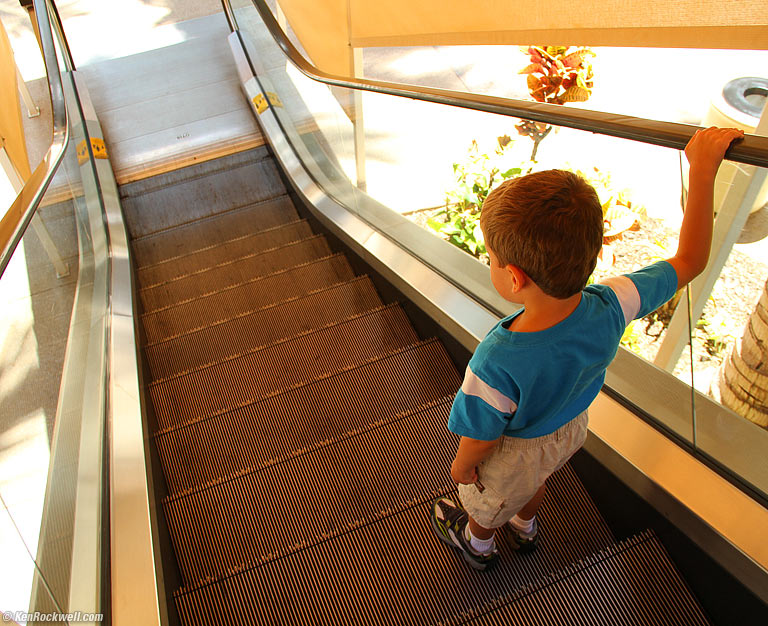 Ryan rides the escalator — about one hundred times, 11:47 AM.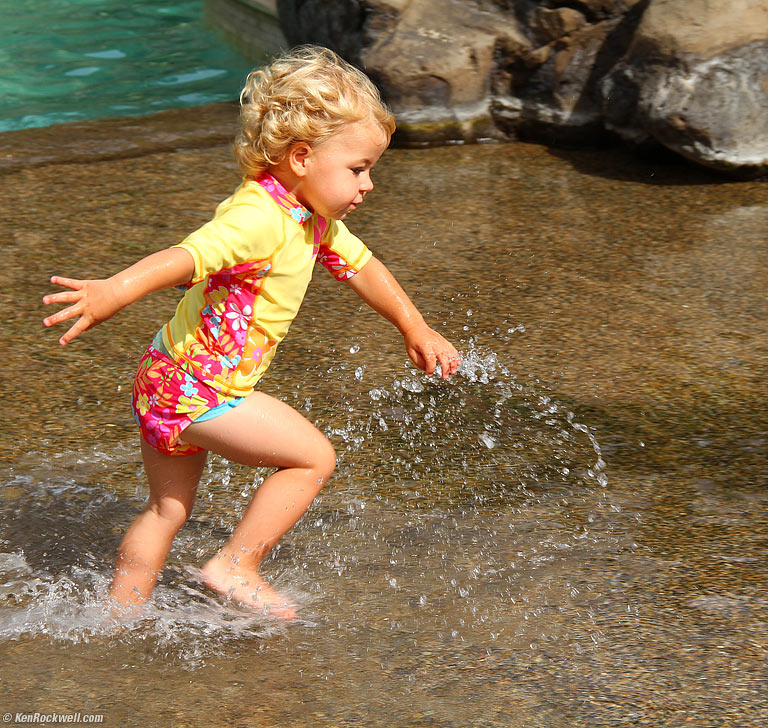 Katie hits the pool, 3:39 PM.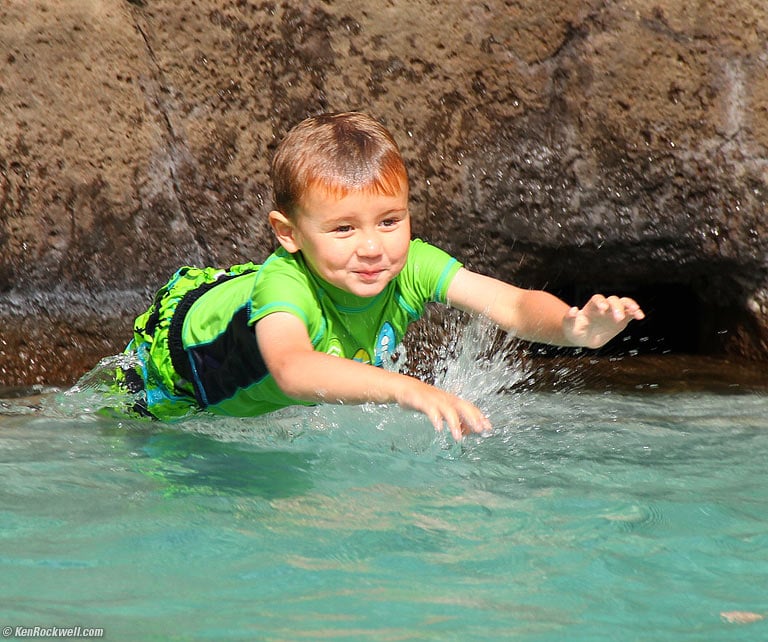 Ryan hits the water, 4:01 PM.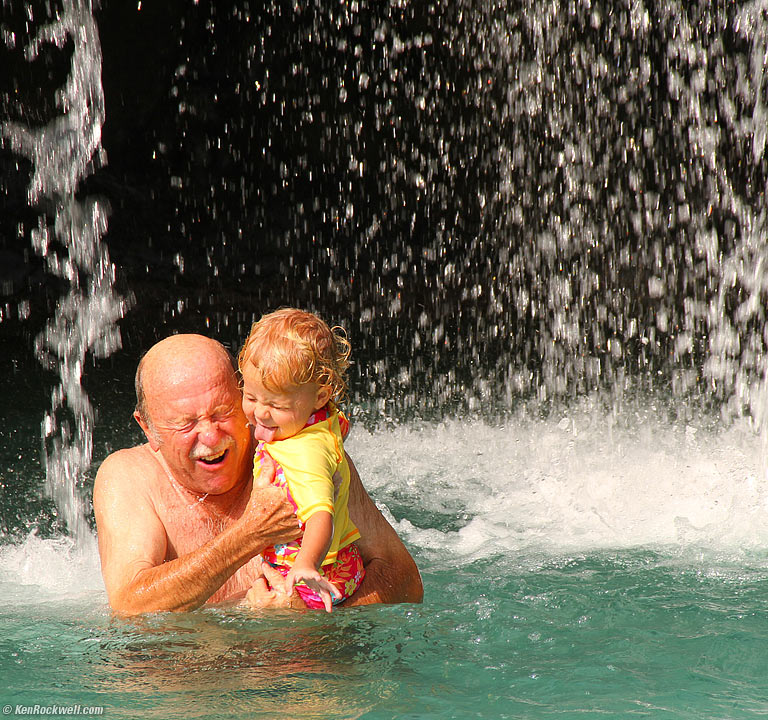 Katie and Pops in the waterfall, 4:10 PM.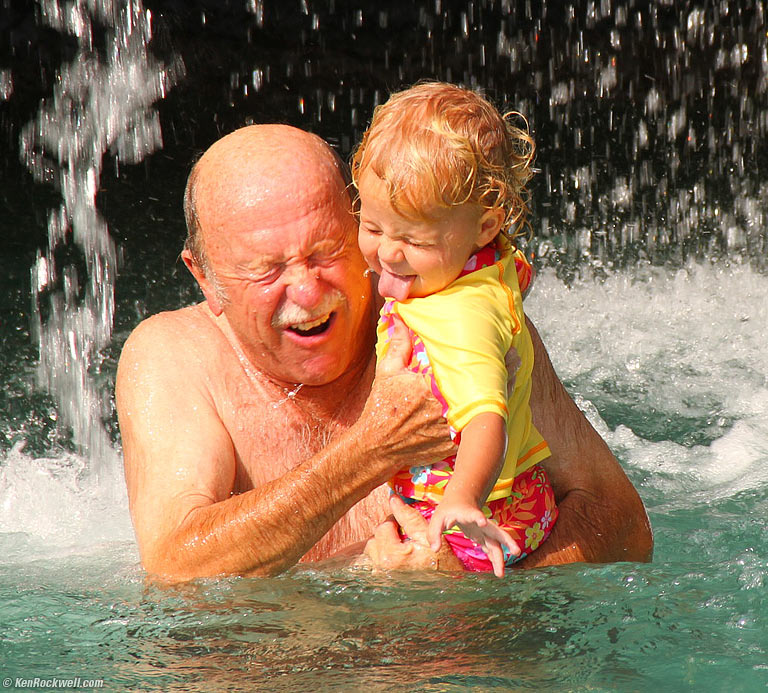 A closer view.
19 20 21 22 23 24 25 26 27 28a 28b 28c 28d 29 July 2010 Tech Details
Home Donate New Search Gallery How-To Books Links Workshops About Contact