Casio Cameras
© 1973-2008 KenRockwell.com. All rights reserved.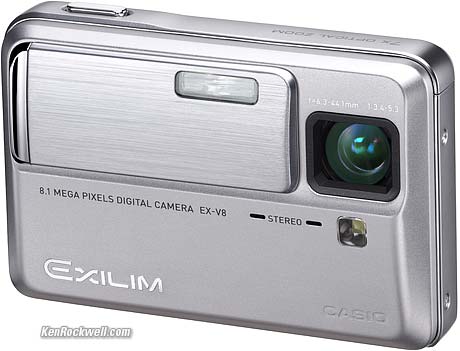 2008 More Reviews
Casio EX-V8. Recently discontinued as of spring 2008, it's what's always in my pocket.
Casio EX-V7 24 March 2007. 7x zoom! My favorite for photographers.
EX-Z1000 2006 April. Great images, but an un-Casio-like sloppy interface.
EX-Z850 2006 February.
EX-S600 2005 November. A favorite for non-photographers.
EX-S500 2005 June.
EX-Z70 2006 August. Inexpensive and good.
EX-Z60 2006 February.
Pathfinder Watch 02 October 2007
EX-Z750 2005 February.
EX-Z600 2006 February.
EX-Z120 and EX-Z110 2005 August.
EX-S100 2004 August. The classic that started it all!