Nikon D3 Example Images
© 2007 KenRockwell.com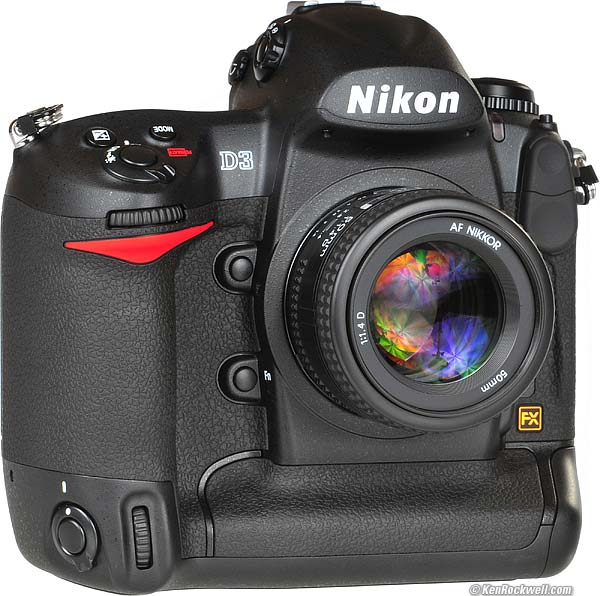 The Nikon D3 with 50mm f/1.4 AF-D. enlarge. I got mine from Ritz. Just as well I'd get another from Adorama, Amazon or B&H Photo Video. It helps me keep adding to this site when you use these links to get yours, thanks! Ken.
October 2007
Nikon USA has shared some preview example images made with the new Nikon D3 and some of the newest lenses.
These are some of the best and most relevant example shots I've ever seen. Most camera companies show boring shots of cherry trees or still lifes in a studio, which are better made on other kinds of cameras. These shots from Nikon USA show the D3 doing the things for which it alone is uniquely qualified. The first shot below by Dave Black shows in just one shot what only can be done on a D3. It's brilliant!
For each example, first I've shown a reduced, complete image. The subsequent images are crops from 100% images, which if printed at this same high magnification, would be 42" (1.1m) wide.
In all cases I had to convert the color spaces to the Internet standard so they would display correctly in your web browser. Since most were shot in Adobe RGB, they would look too dull in most browsers. Otherwise, the images are untouched. The original files linked below are of course still in their original color spaces, so they will look correct only in an advanced program like Photoshop.
These example images are courtesy of Nikon and their respective photographers. Nikon retains all usage rights to these images. Thanks!
Ice Hockey. Photographer: Dave Black.
Nikon D3, ISO 6,400, Nikkor 14-24mm f/2.8 AF-S at 14mm, f/4 at 1/1,000, manual exposure, direct sunlight WB.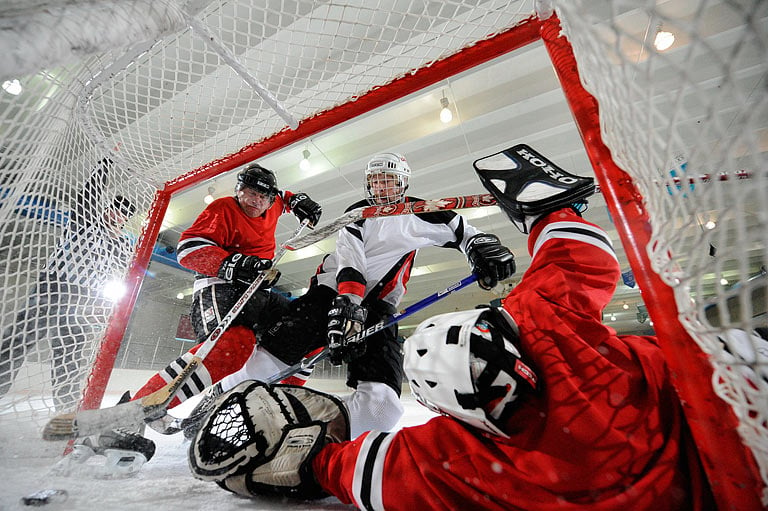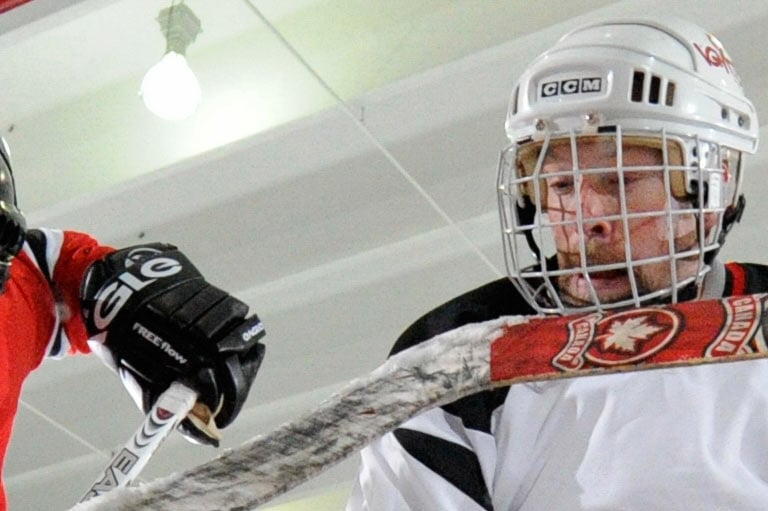 Original 7.3MB file shot in Fine JPG.
This is the best possible example image to show off the D3 and the new 14-24mm f/2.8 AF-S lens.
This shot couldn't have been made any way other than with the Nikon D3 and a 14mm lens:
1.) If you didn't have ISO 6,400, you would have needed to open the aperture and lose depth of field, or used a longer shutter speed and lost the action. OK, you could have brought in more lights, but that's a different story. Obviously seeing the green metal halide lights in the ceiling and the clean WB throughout the image in Sunny WB shows us that the shot was lit not by the ambient artificial lighting, even if you don't notice that the players are lit by several undiffused lights to the sides. (please ignore the light on the stand on the left, just to the right of the referee.) Yes, you could have cranked up the lights, but then you might have had to bring more of them to shoot at a lower ISO. No one wants to carry more lights. 1/1,000 at f/4 at ISO 6,400 is LV 8, which isn't very bright.
2.) You can't get this wide an angle of view on any other Nikon digital SLR, since lenses for DX cameras don't go this wide. If you used a narrower lens like the 12-24mm DX, you'd have to be outside the goal and have gotten the net in the way. Even of you cut away the net, what makes this image scream is that it jams you right into the middle of the action. My first thought is "crap, Nikon's about to destroy another nice lens!" You are inches away from everything, and the sense of personal danger adds impact, like the puck which is about to be jammed into your teeth. Ever shot ice hockey? Leaning over the ice, even in the middle of the rink, scares me half to death.
This is a perfect example of how and why to use a 14mm lens. A 14mm lens is not about "getting it all in," it's all about getting you into it. Yes, the 14mm f/2.8 AF lens could have done the same thing, but not on any other camera. You could have shot it on film, but not like this at ISO 6,400.
This is a real "beat this" shot to Canon. There is no lens this wide for any of the 1.6x Canons like the 40D and Rebel. The 1Ds Mk III ought to be a killer camera for sports, but doesn't reach ISO 6,400 except in the custom functions at the very end of its range (the D3 hits ISO 6,400 in every mode, and goes to ISO 25,600 in a custom function.) Even if a 1D Mk III gave this level of clarity and cleanliness at ISO 6,400, it wouldn't matter because there is no lens anywhere near this wide for the 1.3x Canons. The widest lens for the 1.3x Canons are the Canon 14mm, which on a 1.3x camera only gives an angle of view similar to an 18mm lens on a D3. You can go this wide on the $8,000 Canon 1Ds Mk III, but it only runs half as fast (5 FPS) and poops out at ISO 1,600 (or ISO 3,200 in a custom function).
Heh heh, great shot Dave Black! Look at the composition: Dave Black has made perfect use of the 14mm lens all the way out to the corners, with the puck on the lower left and the red goal support flowing out to the lower right. Bravo!
Basketball. Photographer: Dave Black.
Nikon D3, ISO 6400, Nikkor 24-70mm f/2.8 AF-S at 40mm, f/7.1 at 1/250, Auto WB, manual exposure.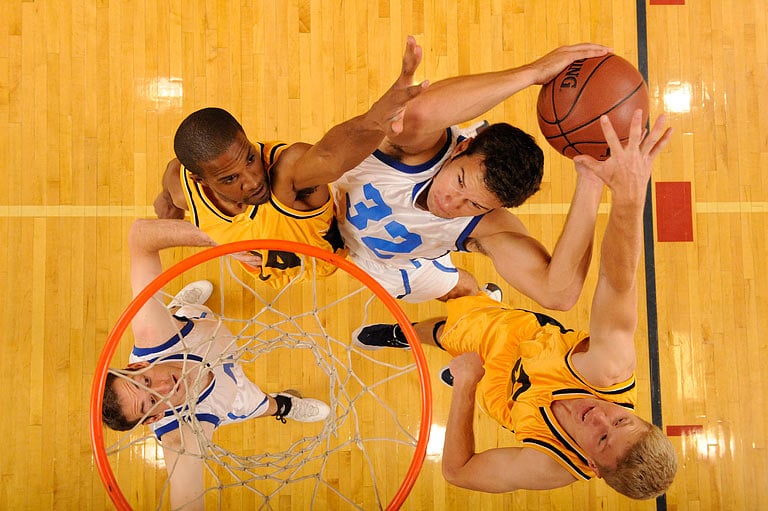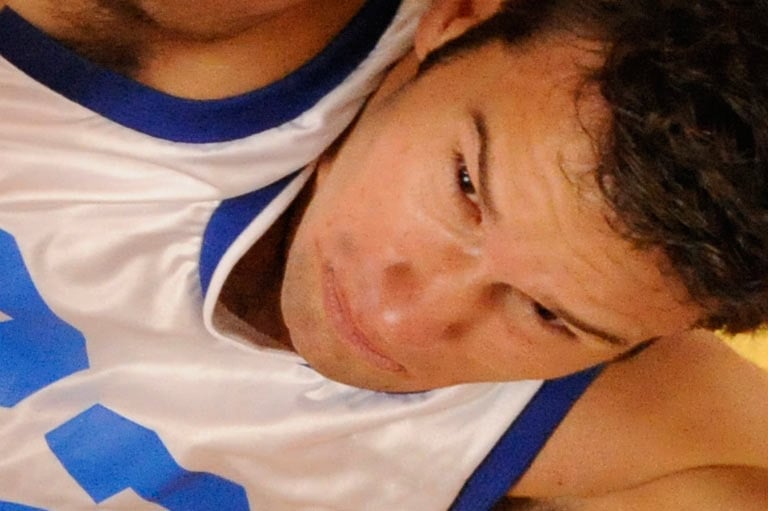 Original 6.4MB file shot in Fine JPG.
Baseball Bats. Photographer: Mike Corrado.
Nikon D3, ISO 3,200, Nikkor 400mm, f/7.1 at 1/250, Matrix meter, -1.7 compensation, aperture priority, 5,000K WB.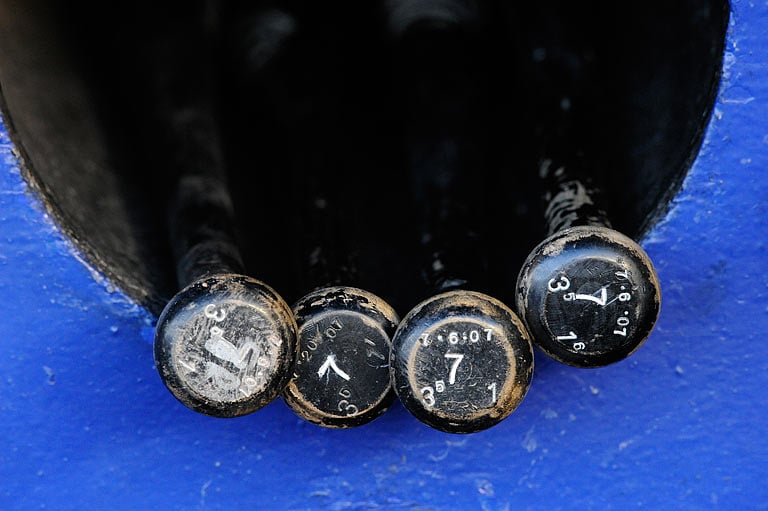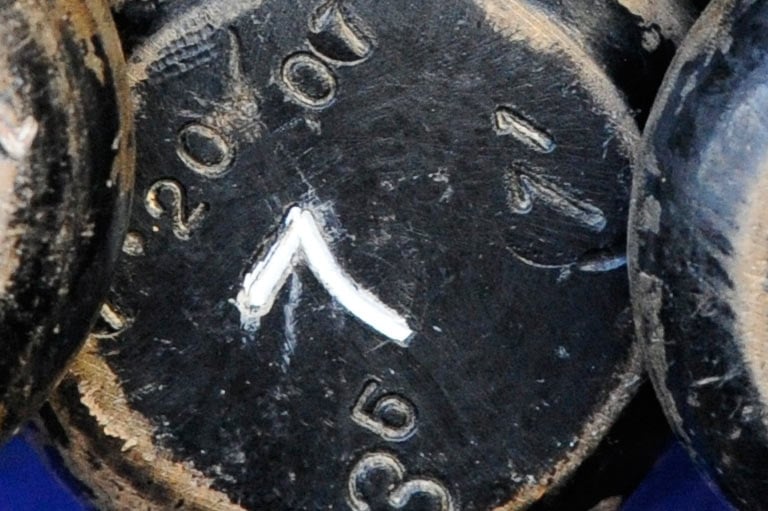 Original 6.1MB file shot in Fine JPG.
Monkey. Photographer: Mike Corrado.
Nikon D3, ISO 1,600, Nikkor 400mm, TC-17E converter, f/6.3 at 1/250, Matrix meter, -0.3 compensation, shutter priority, Auto WB.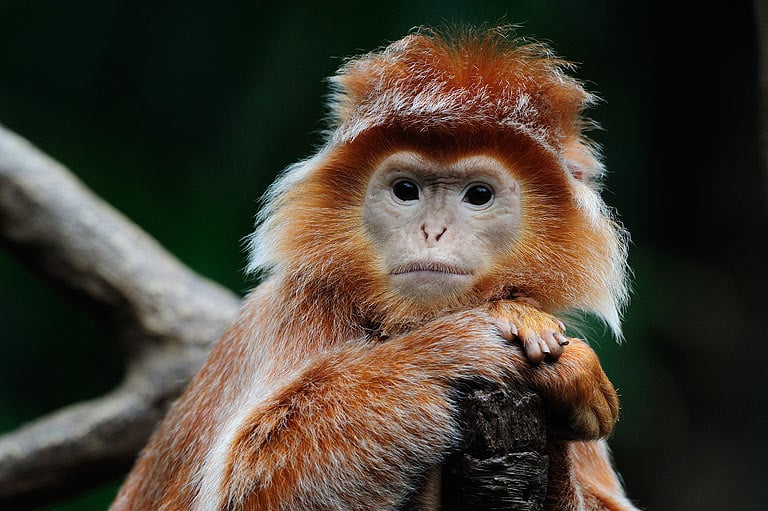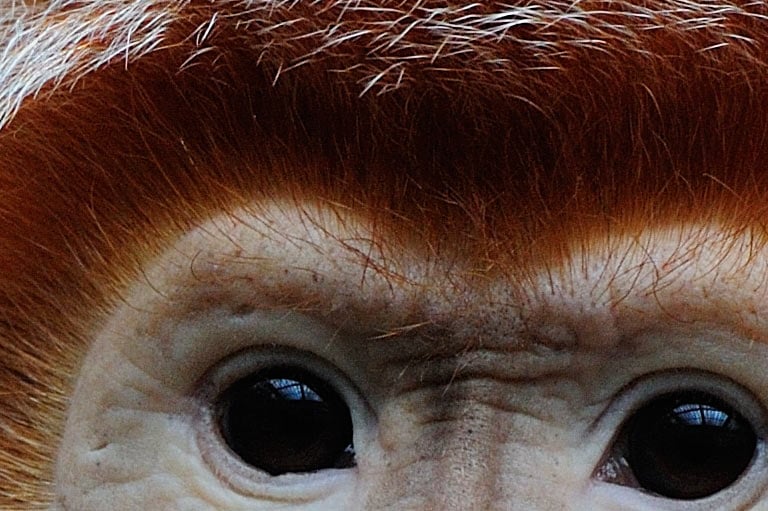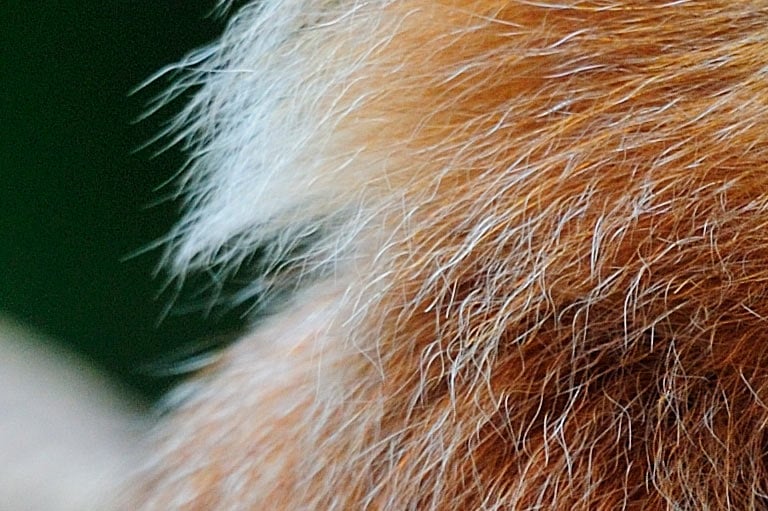 Shot in 14-bit raw, opened with Nikon Capture NX 1.2.1 and converted to an 8.3MB JPG.
Swan. Photographer: Mike Corrado.
Nikon D3, ISO 400, Nikkor 400mm, TC-17E converter, f/5.6 at 1/1,600, Matrix meter, -0.3 compensation, shutter priority, Auto WB.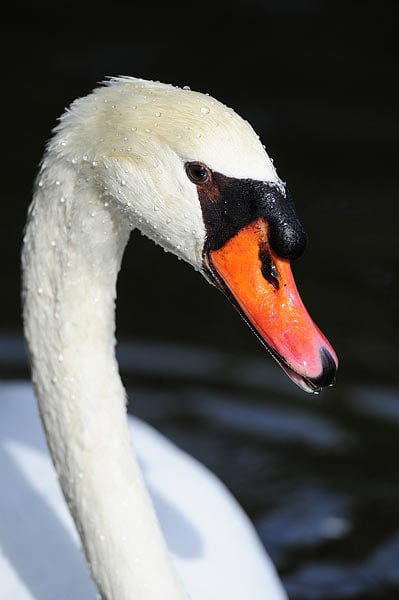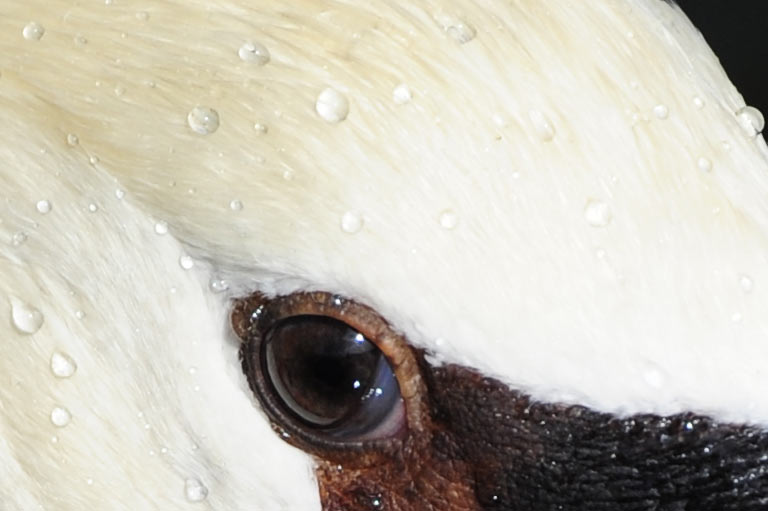 Original 3.4MB file shot in Fine JPG.
Fireman. Photographer: Joe McNally.
Nikon D3, ISO 200, f/16 at 1/10, Manual exposure, Cloudy WB.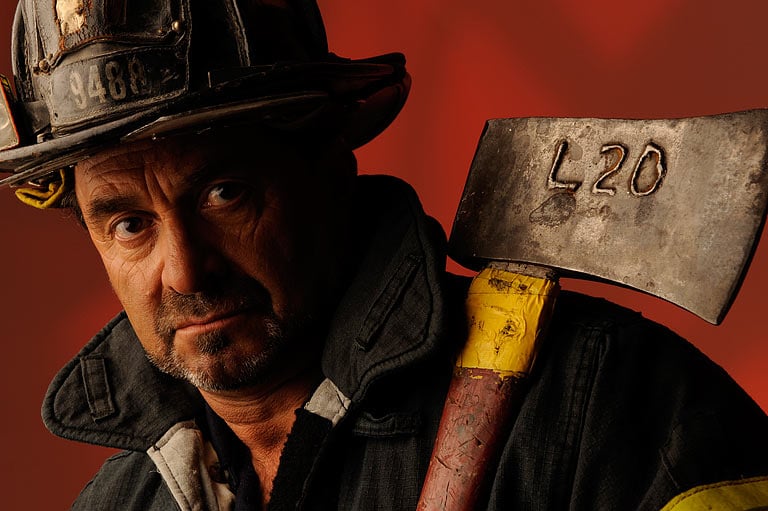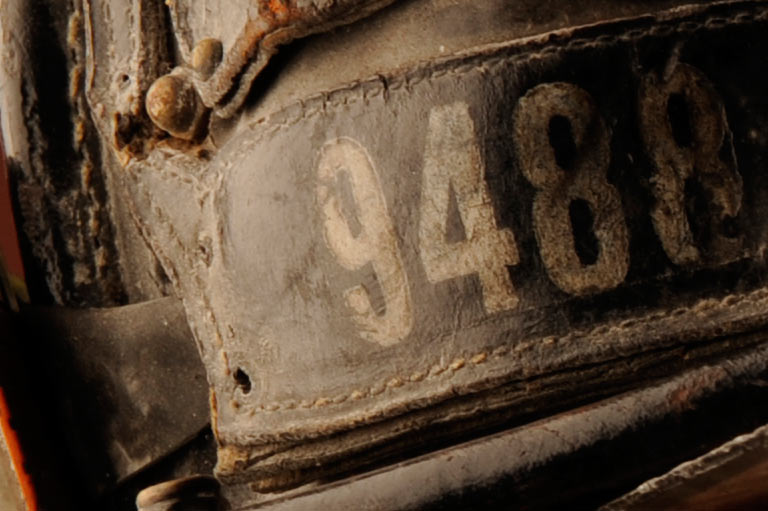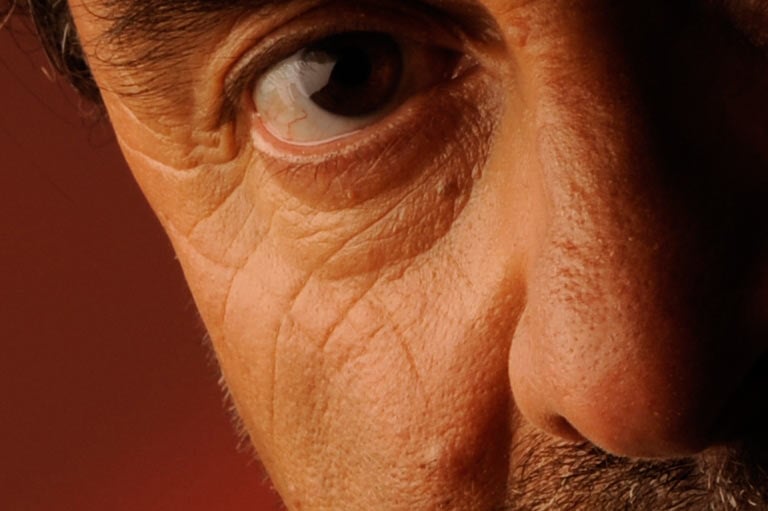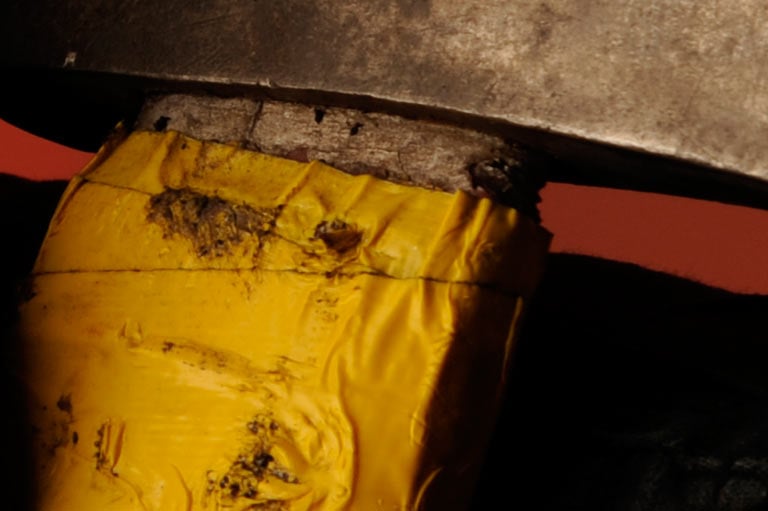 Original 5.3MB file shot in Fine JPG.
Analysis
The ISO 6,400 shots look about as good as my DX-format cameras shot at ISO 1,600. This is huge news for news and sports and event photographers. Whoo hoo!!!!!
With these insane ISOs at 9 FPS, the Nikon D3 is aimed dead-nuts at the sports market. We'll see if the pro market bites when the D3 becomes available in November to those who've ordered it already.
I predict the D3 is going to be another very hard-to-get Nikon product for the first year or two, as were the D100 and 18-200mm VR. If you think you want a D3, don't wait until November to order.
I said the same thing about the 18-200mm VR, and when it finally hit retail the street price jumped 15% over what it could have been ordered for originally, and then people had to wait sometimes 6 months or more, or pay 40% extra to buy them from scalpers on eBay. Only two years later (today), has the 18-200mm become reasonably available, and today's street price for the 18-200mm is still above it's original MSRP of $699. Of course the 18-200mm is a DX Lens; see my Nikon D3 Lens Recommendations for optimum lenses for the D3.
PLUG
If you find this as helpful as a book you might have had to buy or a workshop you may have had to take, feel free to help me continue helping everyone.
Thanks for reading!
Ken