Born 8:16:30 PM, 15 December 2006, La Jolla, California.
8 pounds, 12.2 ounces (3,975g). 20" (51 cm).
The technical gobbledygook after each shot is the equipment I used for each photo. Many photographer friends ask.
---
(< < back to Newest Photos or back to Ryan's Index)
June 2007
25 June 2007, Monday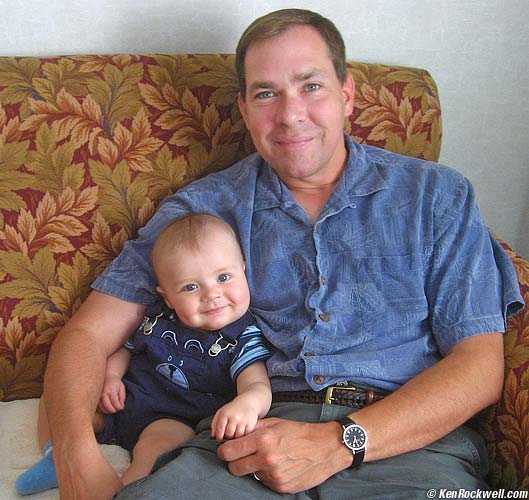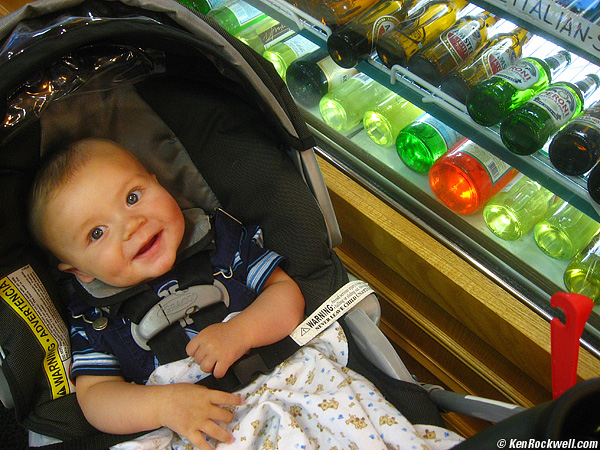 Ryan checking out the Peroni beer at Raimo's Pizza (516) 681-2442 in Plainview.
24 June 2007, Sunday
Baptism Day!
Resting before his baptism.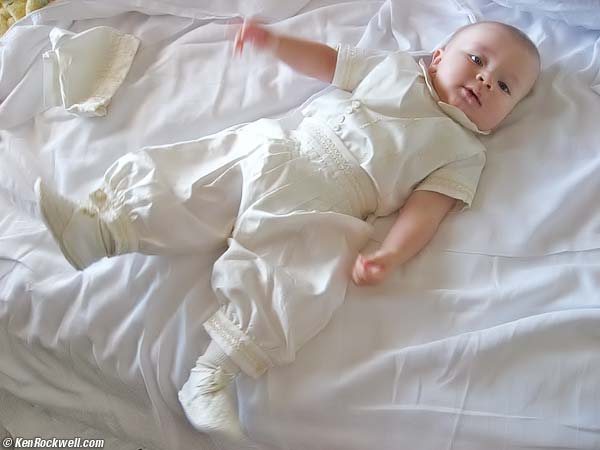 Ryan's in his cute little outfit.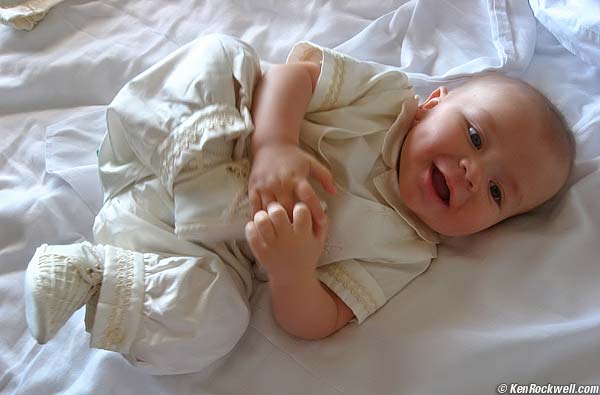 All dressed and ready to go!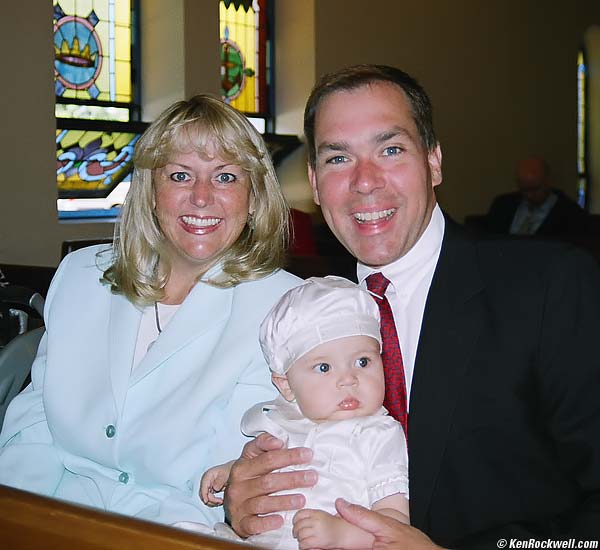 Sitting in church.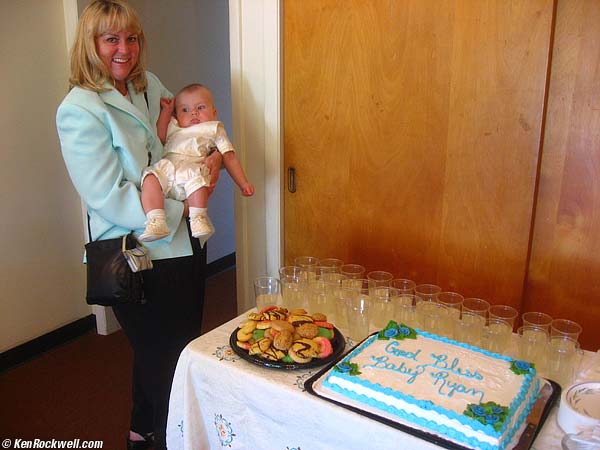 "God Bless Baby Ryan," his first party!
Baptism! Yeah!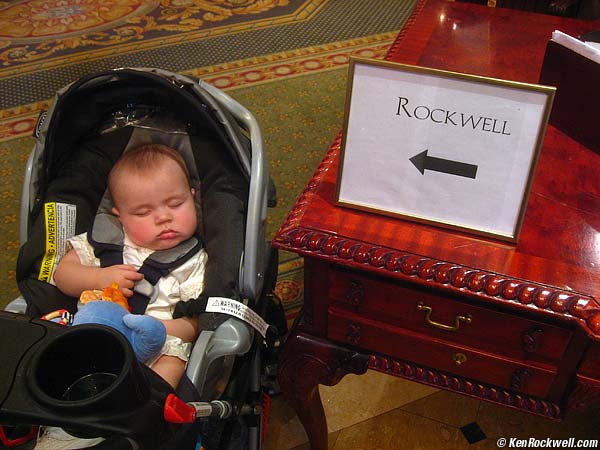 Ryan directing traffic to his party.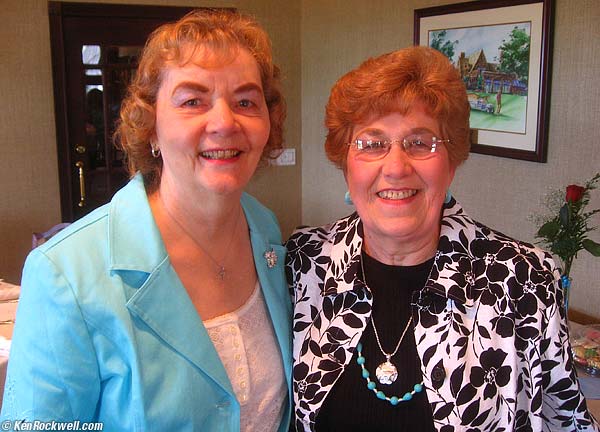 Grandma Rockwell and Great-Aunt Barbara.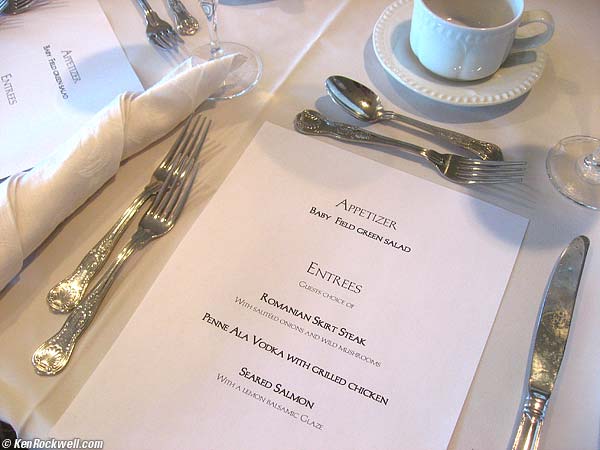 Baby salad, how appropriate!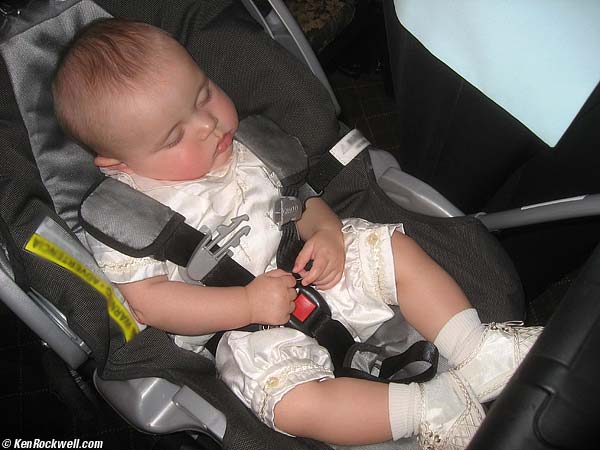 A fast nap between courses.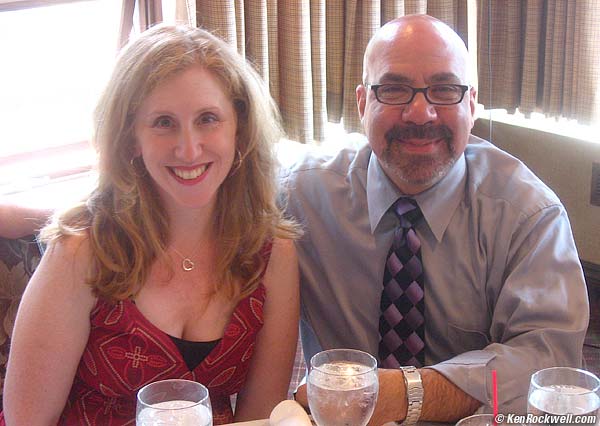 Mike and Jen.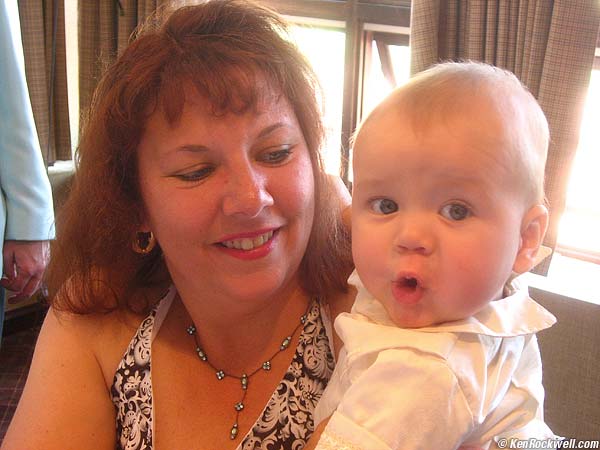 Patti.
23 June 2007, Saturday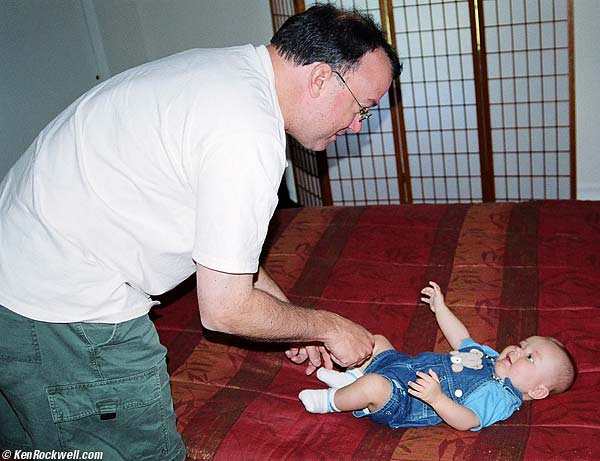 Ryan and uncle Steve Rockwell. (used Nikon N55 and 28-80mm f/3.3-5.6 G I just bought for my mom, Kodak 200 print film, processed and scanned to CD at Costco the same day for about $8 for the whole roll.)
21 June 2007, Thursday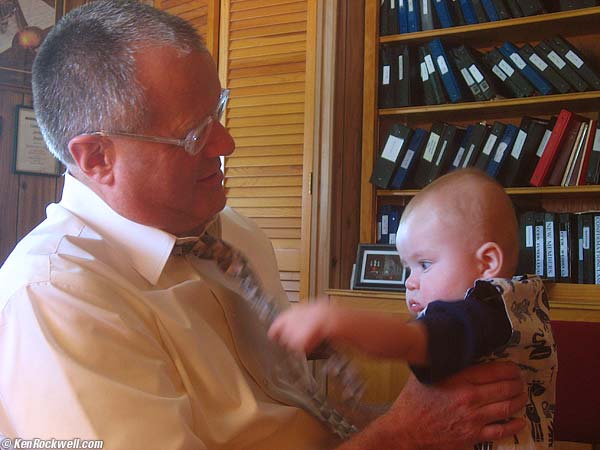 Ryan pulling Pastor Huyck's tie.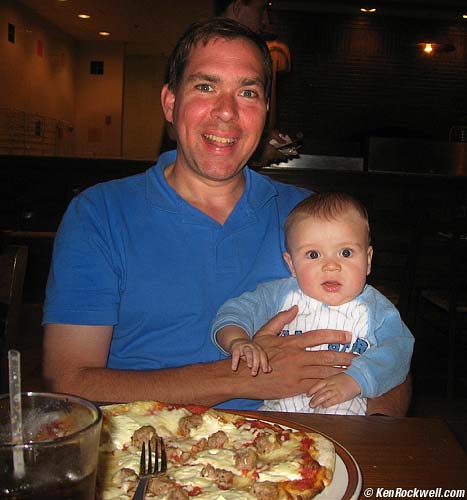 Daddy and baby Ryan enjoying pizza at Bertucci's.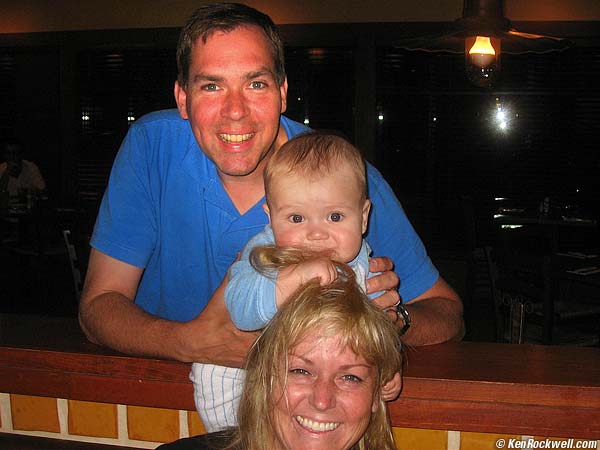 Ryan pulling Mom's hair. (all today's shots: Canon SD700.)
20 June 2007, Wednesday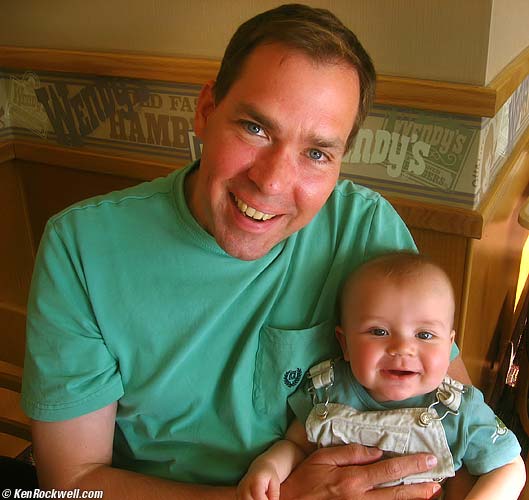 Daddy and Ryan in matching outfits.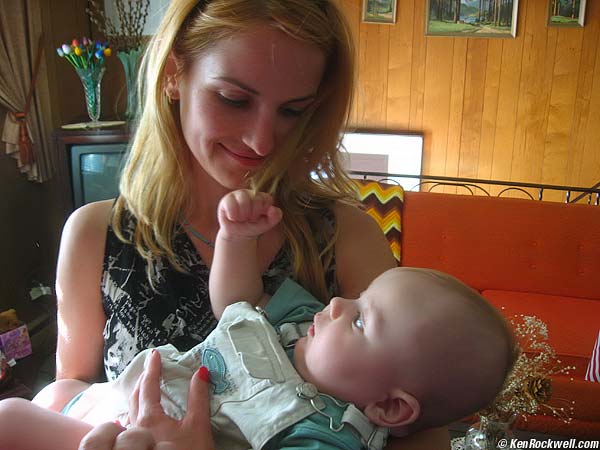 Ryan yanking the hair of his future Aunt Adina.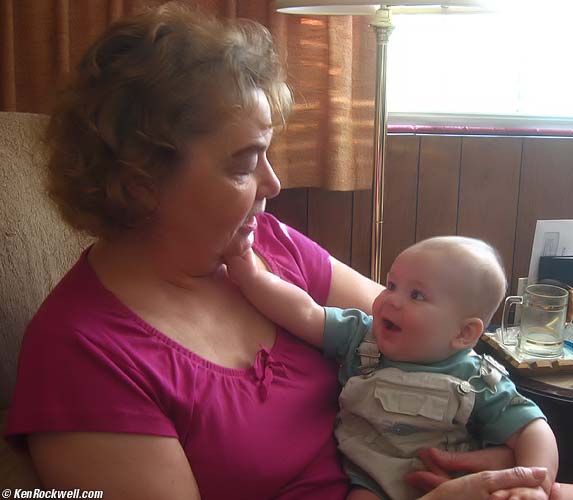 Ryan meets grandma Rockwell for the first time!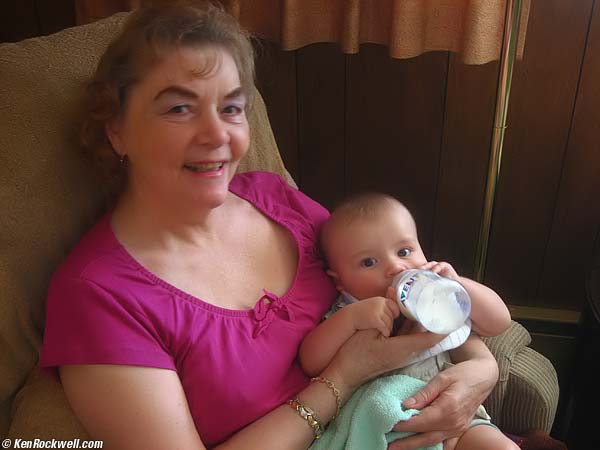 (all today's shots: Canon SD700.)
Ryan's six-month birthday includes a visit to the doctor.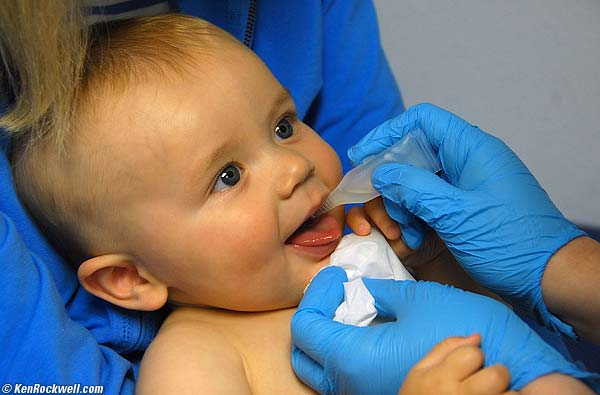 Yeah! Rotavirus vaccine!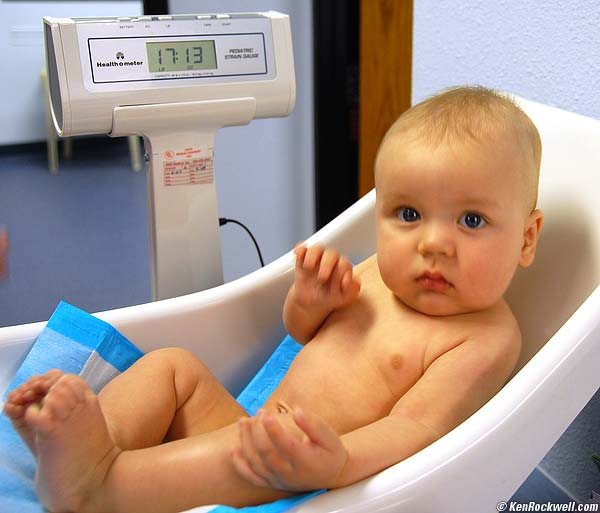 17 pounds 13 ounces. 29" long. 44.25 cm head circumference. (both shots: Nikon D40, Nikon 18-200mm VR, Program Auto exposure, Auto ISO, Auto WB.)
09 June 2007, Saturday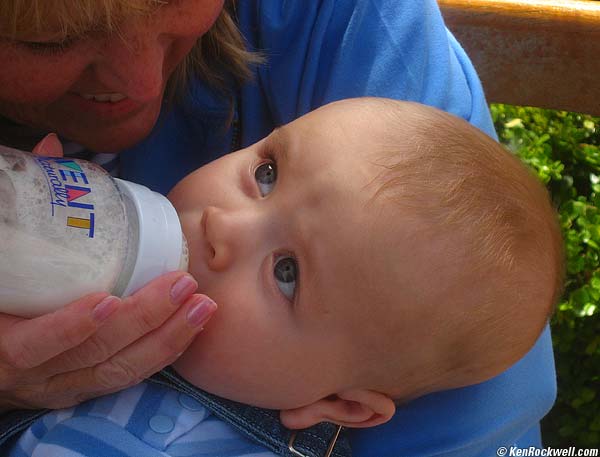 Ryan and mom enjoying Ryan's favorite activity.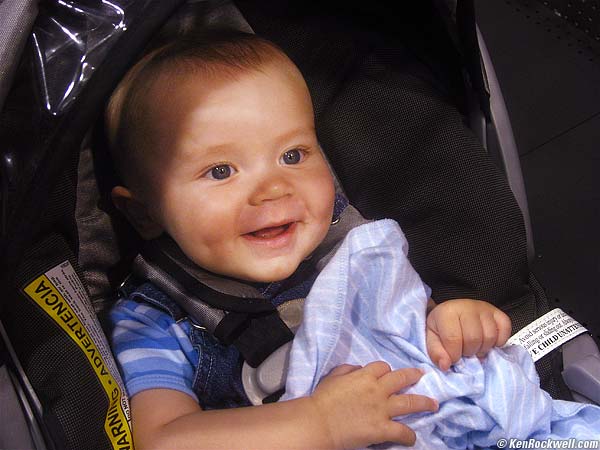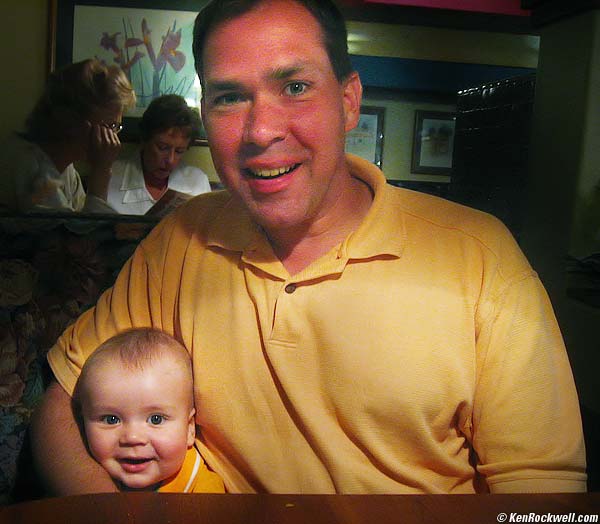 Ryan and Dad were matching all day. Here we are eating at Sammy's Woodfired Pizza. (all four shots: Canon SD700, no flash. Lots of curves and sloppy layer masks on the shot above to get rid of the color cast from the red lighting and the fact that my face was in shadow.)
07 June 2007, Thursday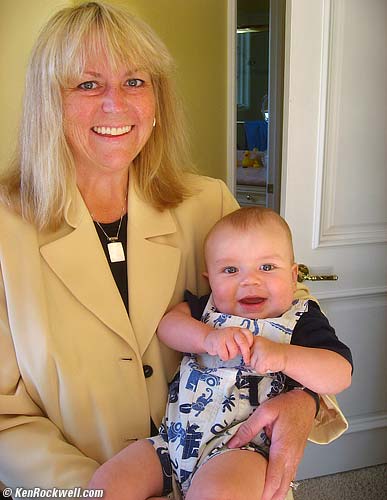 (made with my Canon SD700)
02 June 2007, Saturday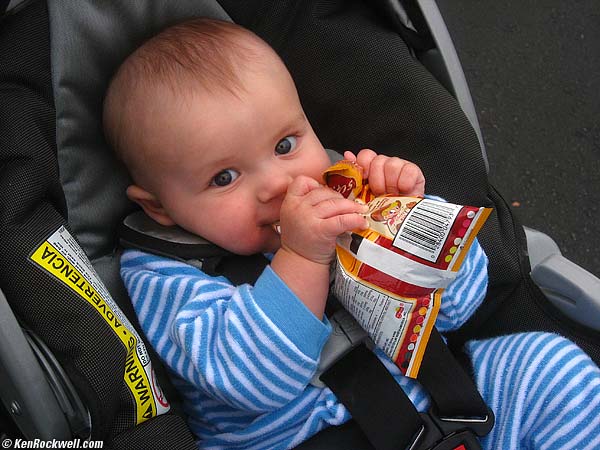 Ryan's voracious appetite attacking a bag of Fritos. (Canon SD700)
More Baby Ryan Rockwell Photos