Home Donate New Search Gallery Reviews How-To Books Links Workshops About Contact

Today's Photo Deals
< < back to today's news

Recommended Cameras Recommended Memory Cards
Equipment Reviews Where to Buy
Updated Monday, 14 April 2014 at 3 PM, New York City time.
All subject to availability. These sell out, expire and change price quickly. They were correct when I published them, but it's unlikely you are reading this the same minute I published it..
Join Amazon Prime for free unlimited 2-day shipping and much more.
FREE: Apple iTunes Free Music, Movies apps and Podcasts of the Week.
FILM: Film Specials (all sizes) > 35mm film: 35mm transparency film (slides), 35mm B&W and 35mm color print film
DEAL: Canon S110 for $250.
DEAL: Nikon D3100 with 18-55 VR, refurbished for $349.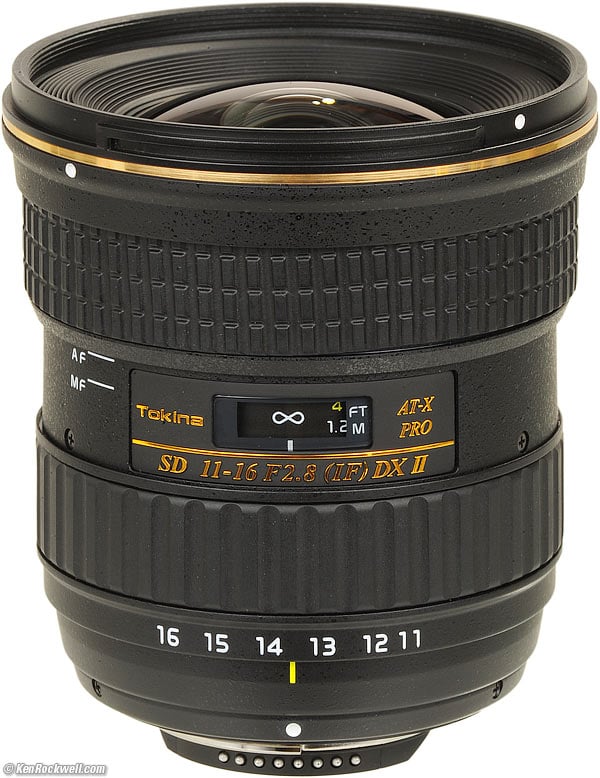 DEAL: Tokina 11-16mm f/2.8 II for $525, for many different cameras.
They used to sell for $740.
DEAL: Nikon 24mm f/2.8 AI-s for just $439.
Film Scanner Deal: Pacific Image 5,000 DPI 35mm scanner for $1,099. Scans up to 37x37mm super slides.
Amazon
Amazon's Gold Box Deals-of-the-Day
Amazon's camera and electronic deals.
Amazon's open-box & used photo deals
B&H
B&H's Previous-Model Apple Clearance
Coming Fall 2014:
Studio Lighting Deal
Everyone asks me how I light my product photos. I use a 1990s Novatron three-light kit.
Novatron doesn't make them like they used to, so here's the same thing, for even less money, from Adorama: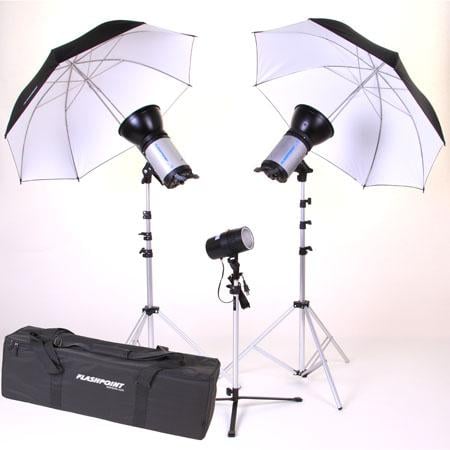 Adorama Three Strobe Set.
Adorama has a $400 three-light strobe set, perfect for portraits and product photography.
It includes three monoblock strobe heads, three stands, and two umbrellas (the third strobe is used as a catchlight from the rear without needing an umbrella).
It also includes a big case about 37" long. The first 50 orders will get a free upgrade to a case with wheels; otherwise, the regular basic case isn't that exciting if you plan to have to haul it around.
These three strobes each plug in the wall with three power cords.
They each have an integral slave, so use your camera's pop-up or shoe-mounted flash on Manual to fire all the strobes together. Of course you can use additinal wireless, radio and IR slaves if you like.
These strobes also operate on battery power if you want to buy additional battery packs, one for each strobe.
The strobes have variable power and modeling lights, and of course to conserve the batteries the modeling lights don't light on battery power.
Flash meters are nice, but I don't use one. Just shoot at about f/16 in manual exposure mode at your lowest ISO, look at your LCD, and adjust the aperture (or lights) to taste.
ScanCafe News and Deal
ScanCafe just extended their 21% discount deal for new customers through the end of the year.
Use code ROCKWELLUSA. Not valid in combination with any other offer, or with value kits, or gift cards, or gift boxes, or photo restoration. Expires December 31, 2012, and is valid only for new customers.
ScanCafe also has added a USA Express option for even faster photo scanning turn-around, and now also scans movie film and transfers video. See it all at their site.
Help me help you top
I support my growing family through this website, as crazy as it might seem.
The biggest help is when you use any of these links when you get your goodies. It costs you nothing, and is this site's, and thus my family's, biggest source of support. eBay is always a gamble, but all the other places always have the best prices and service, which is why I've used them since before this website existed. I recommend them all personally.
Thanks for reading!
Mr. & Mrs. Ken Rockwell, Ryan and Katie.
Home Donate New Search Gallery Reviews How-To Books Links Workshops About Contact