Born 8:16:30 PM, 15 December 2006, La Jolla, California.
8 pounds, 12.2 ounces (3,975g). 20" (51 cm).
The technical gobbledygook after each shot is the equipment I used for each photo. Many photographer friends ask.
---
29 August 2007, Wednesday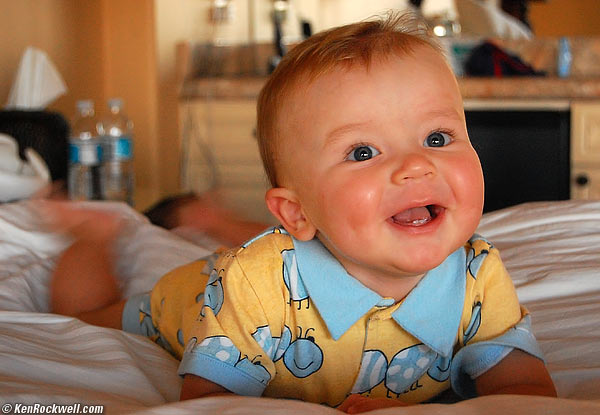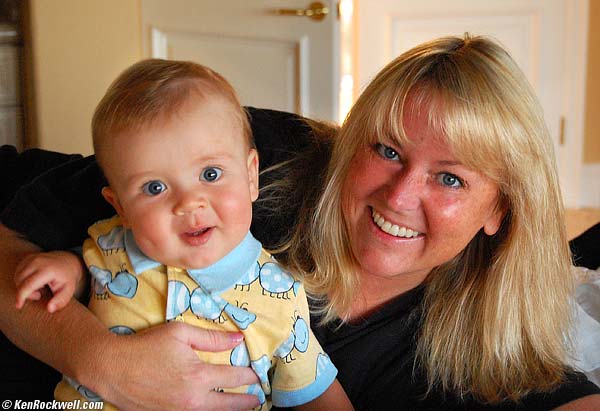 Ryan and Mom, 6:45AM. (Nikon D40, 18-55mm II kit lens, window light, Auto ISO chose ISO 1,600)
I have no photo, and if I did it wouldn't make any sense, but Ryan has grandpa Ron Rockwell's ability to sleep with his eyes open. Grandpa Ron found this to be one of his core competencies crucial in the advancement of his career.
23 August 2007, Thursday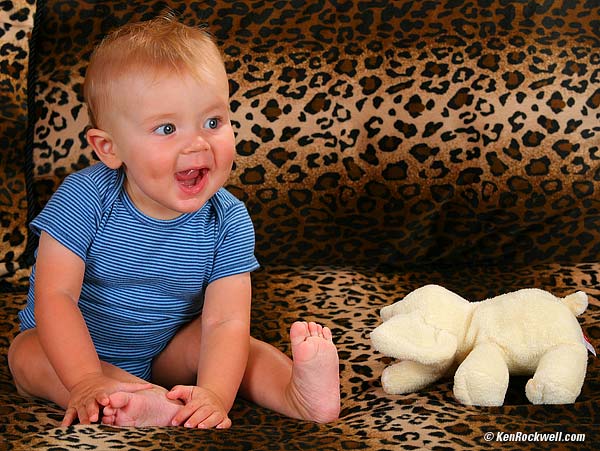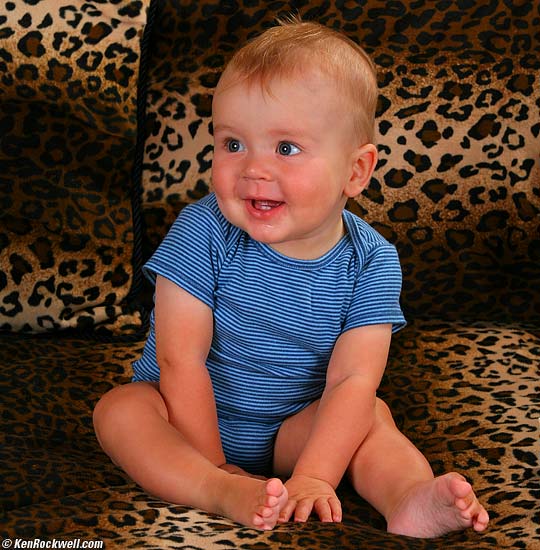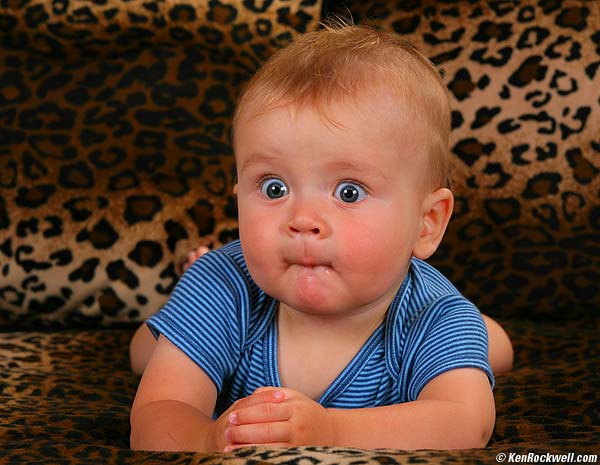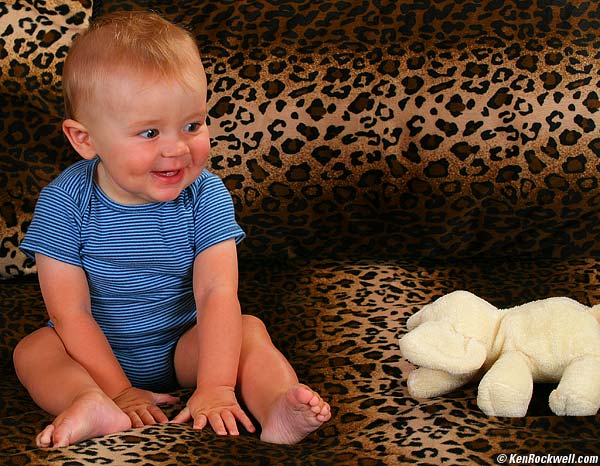 Ryan Sitting (Canon 5D, 70-200mm f/4 L IS, Novatron strobes.)
Ryan sits up pretty well all by himself. I've made lots of pictures in the past month; I just haven't sorted them. Sorry. Watch this space.
More Baby Ryan Rockwell Photos