Born 8:16:30 PM, 15 December 2006, La Jolla, California.
8 pounds, 12.2 ounces (3,975g). 20" (51 cm).
The technical gobbledygook after each shot is the equipment I used for each photo. Many photographer friends ask.
---
30 September, Sunday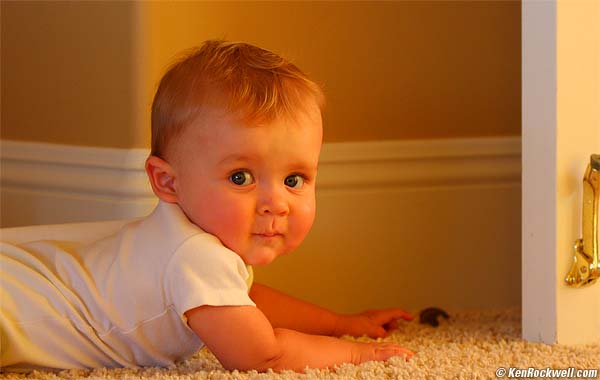 Exploring the door holder-opener at sunset.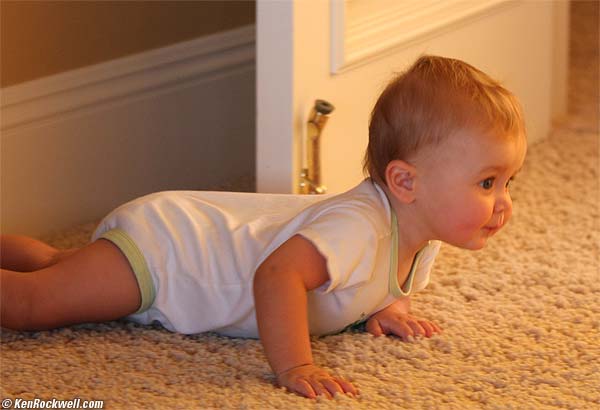 Skooting away. (Canon 40D at ISO 800, 70-200 f/4 IS)
26 September, Wednesday
Ryan gets the hang of saying "Dadadada." See if you can hear him here and here.
16 September, Sunday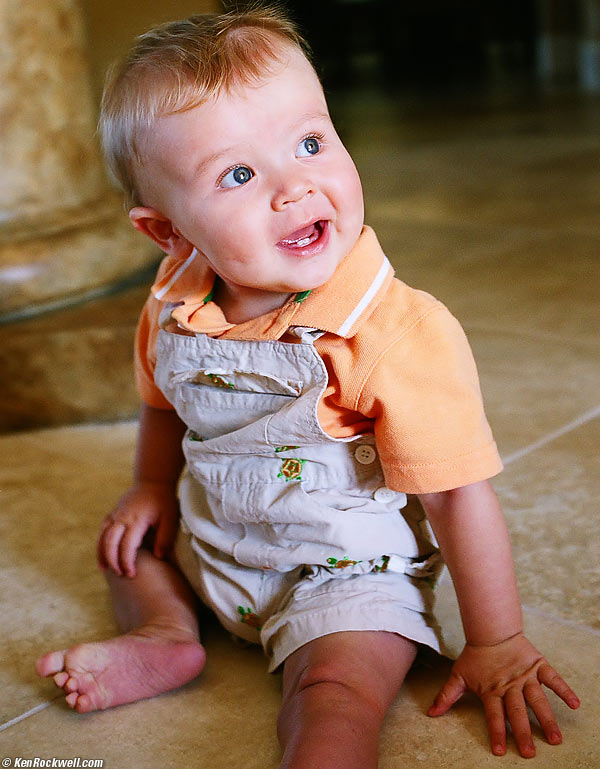 Shot on film with a Konica Hexar by window light, ISO 400 Fuji print film processed and scanned at Costco. 4.5MB original film scan.
13 September, Thursday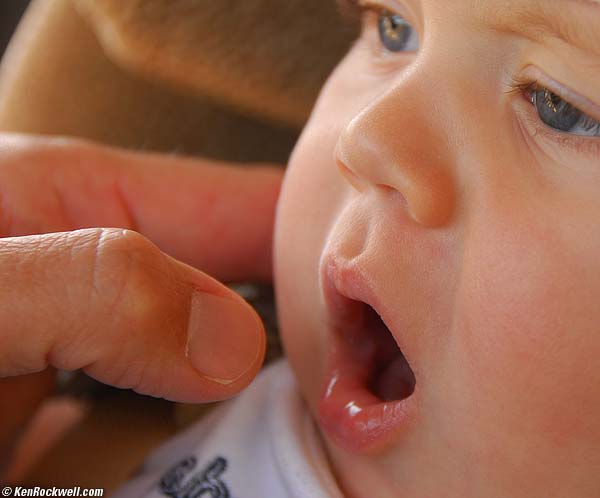 Biting daddy's thumb?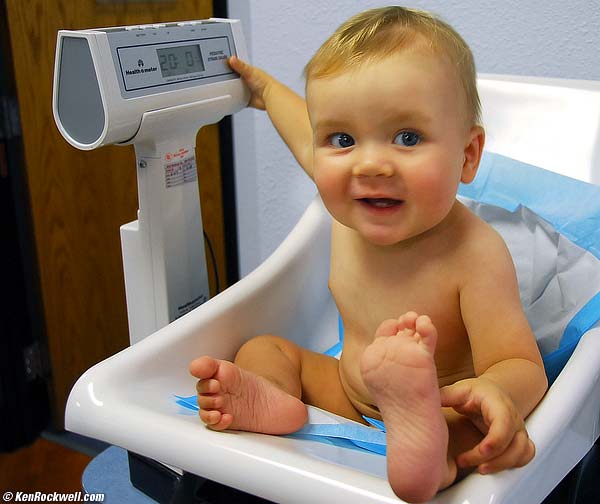 Ryan weighs 20 pounds. He's 30-1/4" long and his noggin is 46cm in circumference.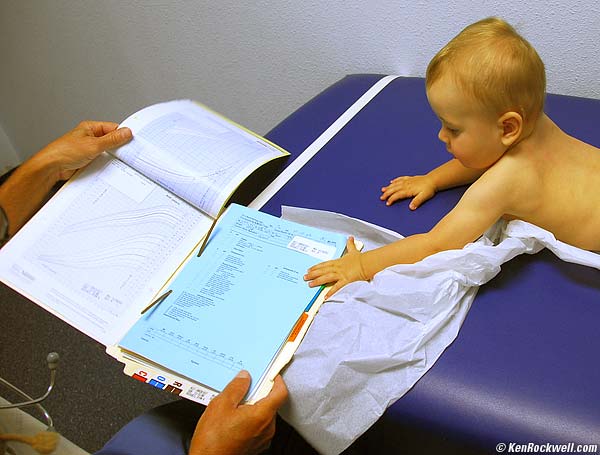 Ryan's 9-month checkup.
10 September, Monday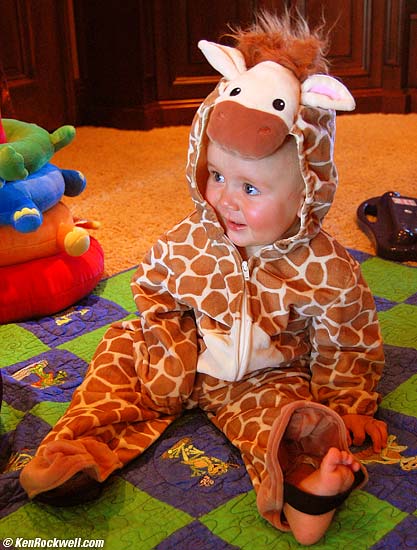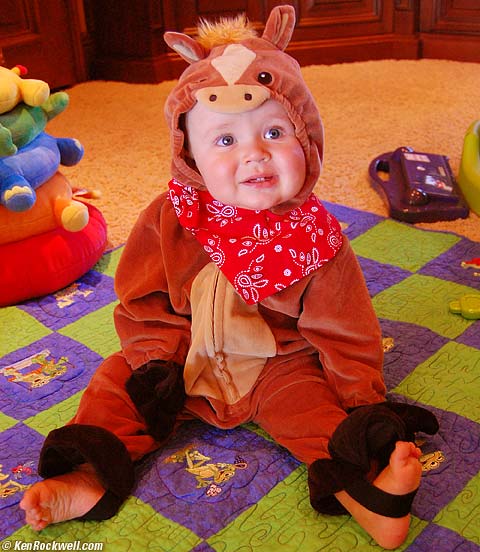 Mom tried on Ryan's Halloween costumes early. (Nikon D40, 18-55mm II kit lens, window light, Auto ISO chose ISO 1,600)
05 September, Wednesday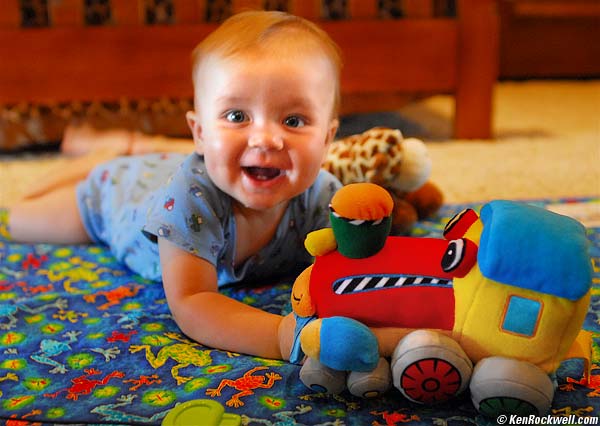 Ryan loves the play mat made by great aunt Eleanore and great uncle Bruce, and the locomotive from second cousins Tom and Sherry. (Nikon D200 and 28mm f/1.4 AF, Auto ISO chose ISO 500, 1/30 at f/2.)
02 September, Sunday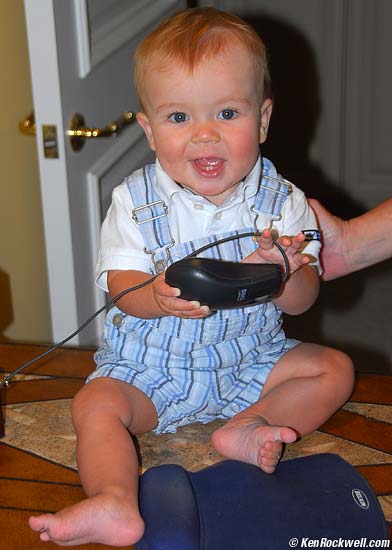 11AM.
More Baby Ryan Rockwell Photos