Born 8:16:30 PM, 15 December 2006, La Jolla, California.
8 pounds, 12.2 ounces (3,975g). 20" (51 cm).
The technical gobbledygook after each shot is the equipment I used for each photo. Many photographer friends ask.
---
18 December 2007, Tuesday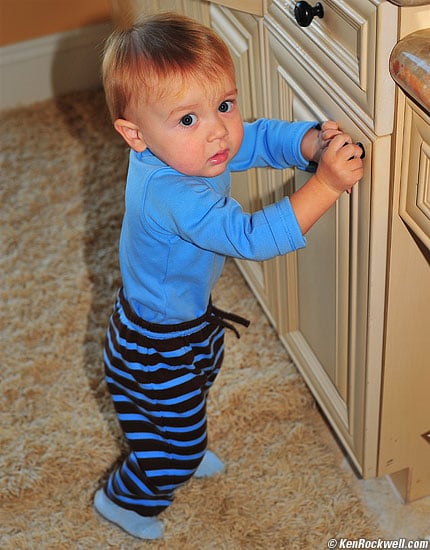 Caught you! (Nikon D3, 50mm f/1.4 AF-D, SB-400 direct, 1/30 at f/5.6)
15 December 2007, Saturday - First Birthday!!!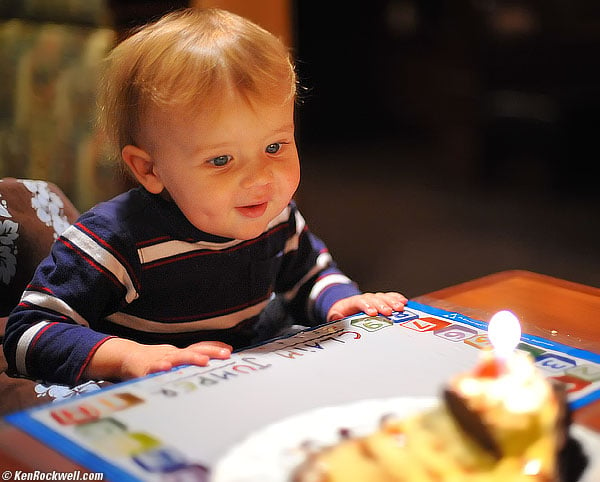 Yay! Birthday ice cream at Claim Jumper! (Nikon D3, 50mm f/1.4 AF-D, ISO 3,200, 1/125 at f/1.4 (manual exposure), available light. Manual White Balance set off a napkin, STANDARD and +2 saturation picture control.)
11 December 2007, Tuesday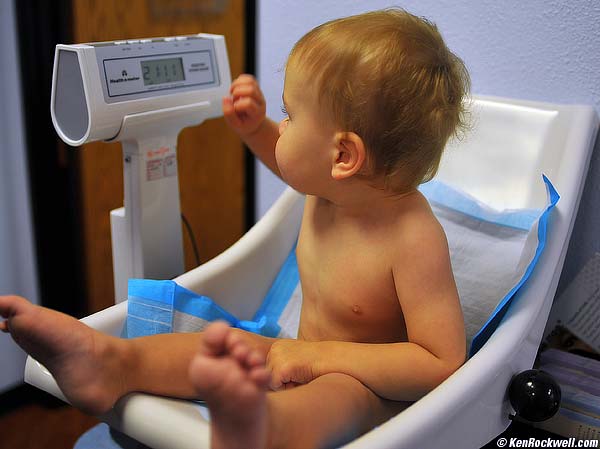 21 pounds, 11 ounces at his 1-year doctor's visit (40th percentile - dead normal). 32" long (95th percentile, really tall), head circumference 47 cm.
07 December 2007, Friday Evening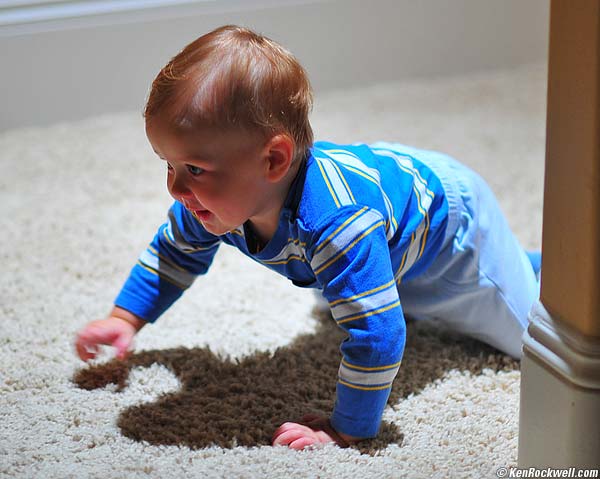 Ryan is almost too fast to photograph! (Nikon D3, 135mm f/2.0 AF DC, Auto ISO chose ISO 640, 1/125 at f/2, available light. Gray-card manual WB, VIVID and +3 saturation.)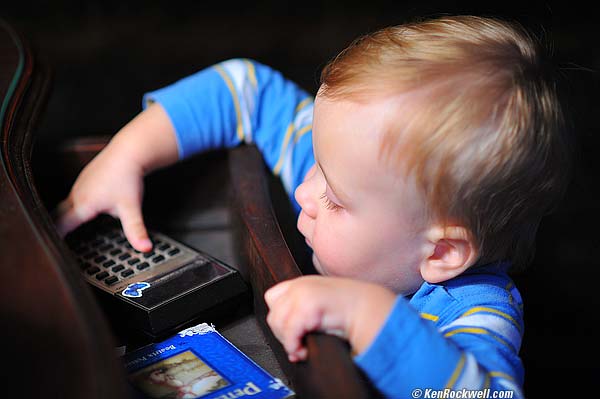 And where was Ryan going in such a hurry? To go get daddy's TI-30 scientific calculator from the night stand! Oh no, Ryan's probably already got daddy' knack. (Nikon D3, 135mm f/2.0 AF DC, Auto ISO chose ISO 720, 1/125 at f/2, available light. Gray-card manual WB, STANDARD and +3 saturation.)
02 December 2007, Sunday Morning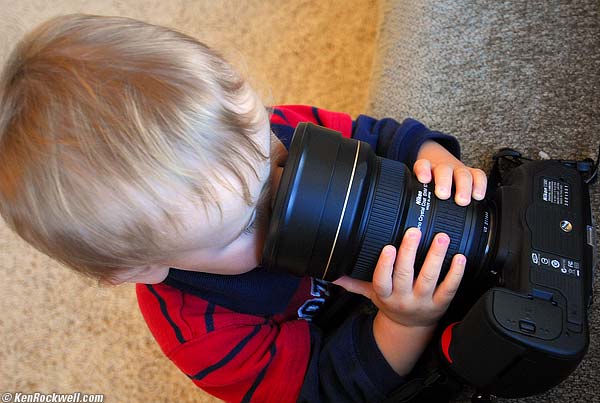 Ryan checks out daddy's new Nikon D300 and gigantic 14-24mm lens. (photographed with daddy's old Nikon D200 and reasonably sized 12-24mm DX lens.)
More Baby Ryan Rockwell Photos