Born 8:16:30 PM, 15 December 2006, La Jolla, California.
8 pounds, 12.2 ounces (3,975g). 20" (51 cm).
The technical gobbledygook after each shot is the equipment I used for each photo. Many photographer friends ask.
---
31 January 2010, Sunday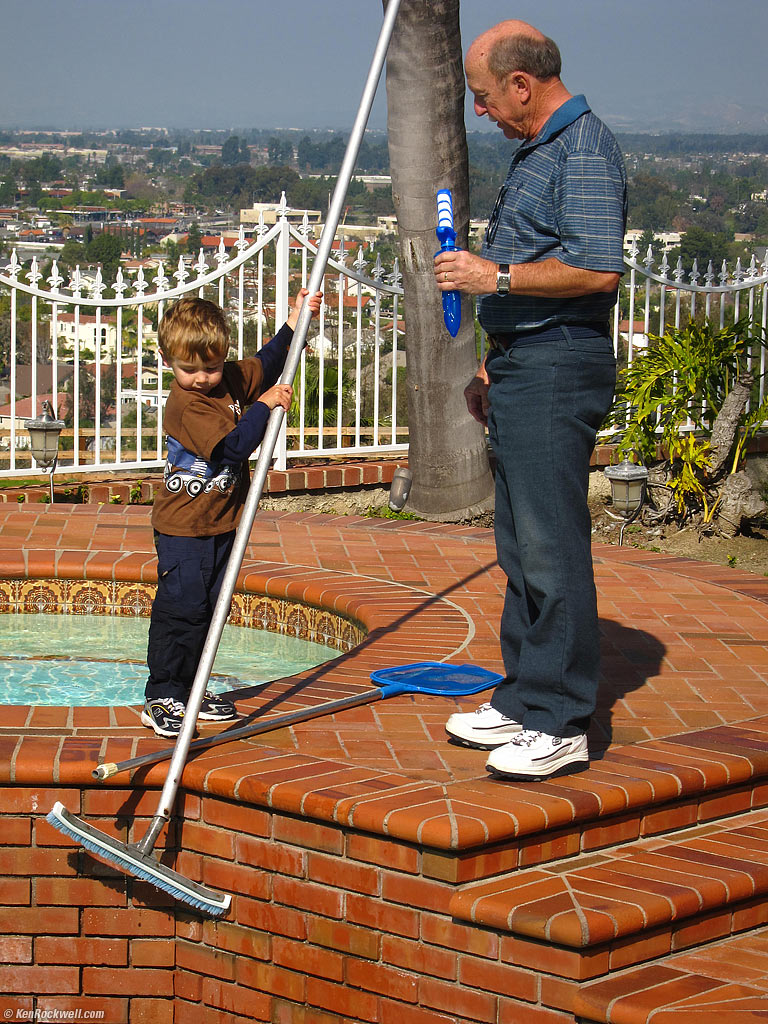 Ryan cleaning the pool with Pops (Canon S90.)
30 January 2010, Saturday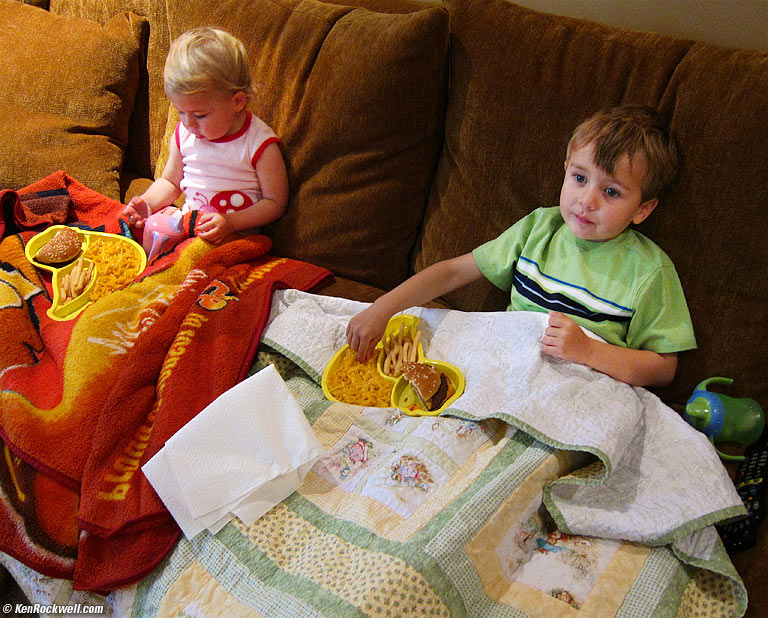 Lunch with Katie. Do these kids have the good life? (Canon S90 at ISO 500)
28 January 2010, Thursday
Ryan loves to play with dada's camera. Today he cut loose as usual.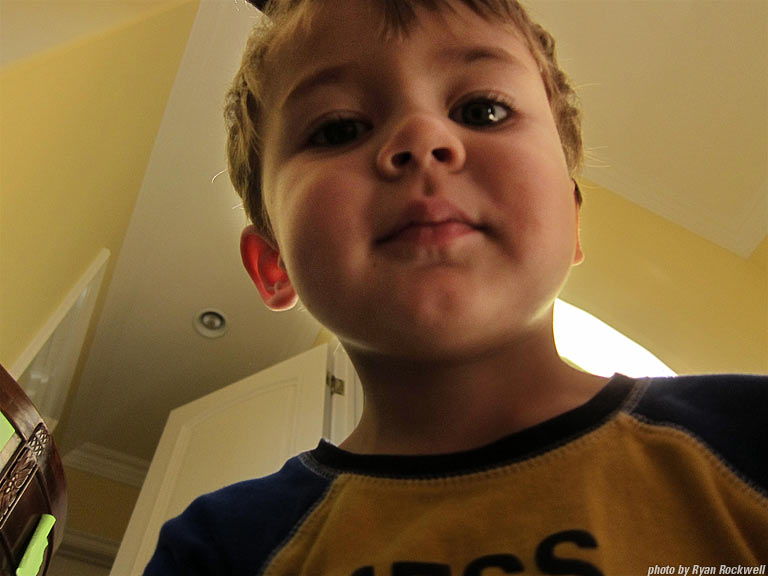 Self Portrait while sitting on floor. (photo by Ryan on Canon S90 at ISO 160).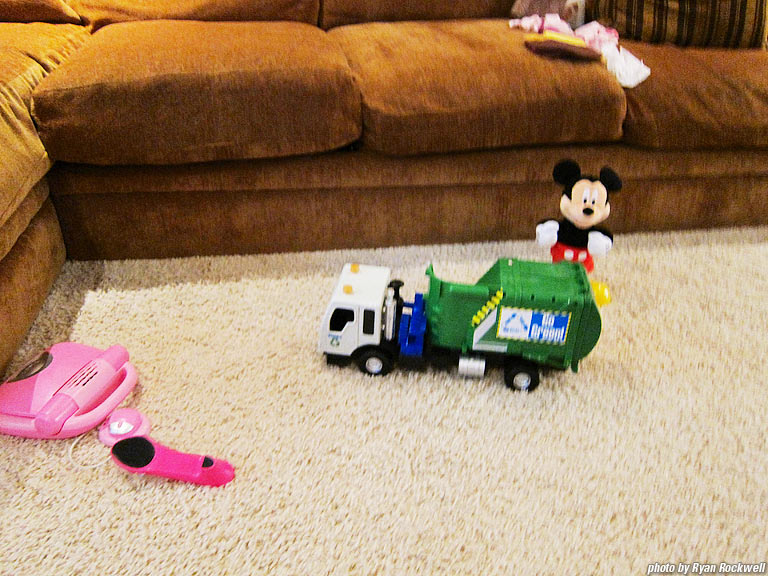 Ryan's favorite Doo-Dah Truck (photo by Ryan on Canon S90 at ISO 500).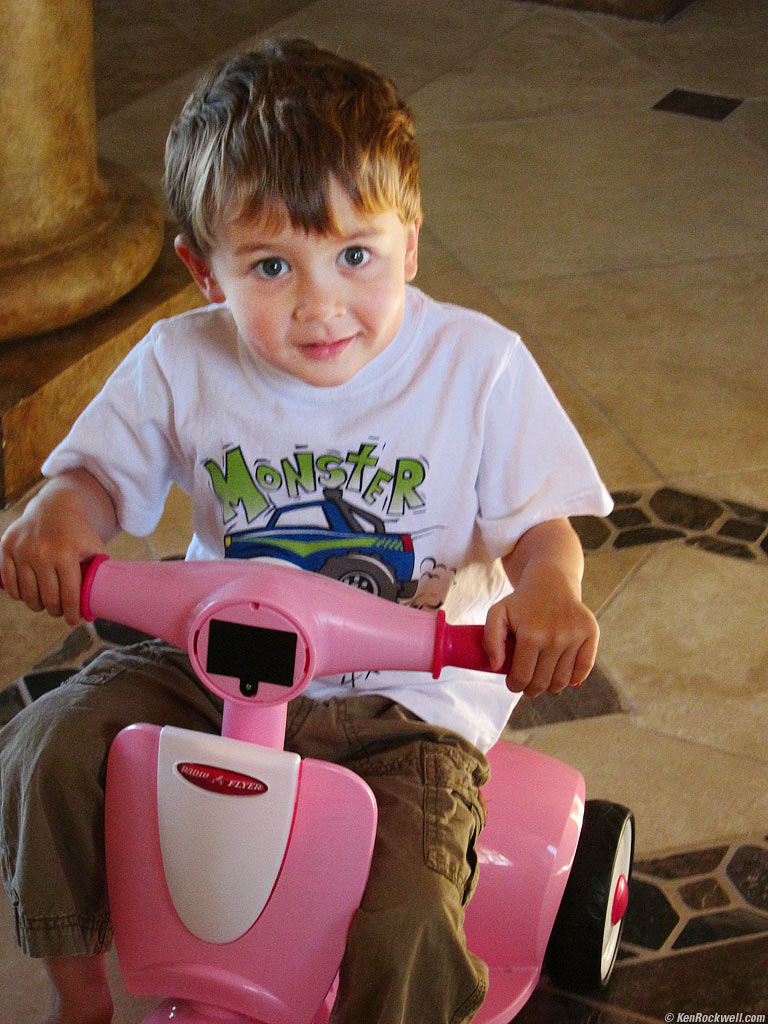 Ryan Rides Katie's Pink Trike. (Canon S90 at ISO 800).
08 January 2010, Friday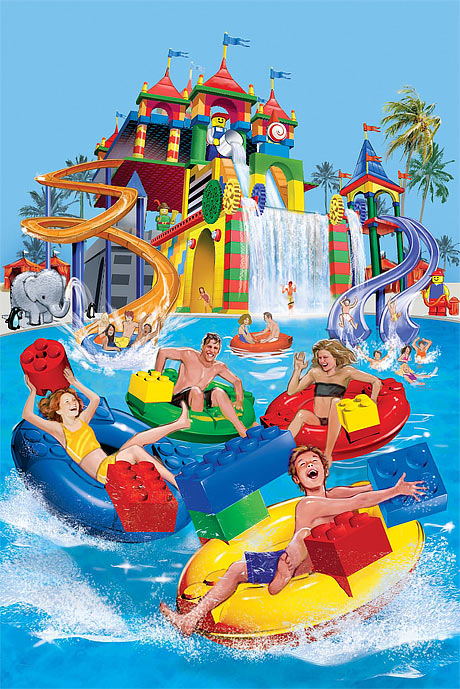 Yay! Legoland is adding a water park. Ryan had a grand time watching the doo-dah (construction) trucks working on it today. He practically jumped out of his seat with excitement.
It will be 5.5 acres at the north end of LEGOLAND California, behind Fun Town. The entrance will be located between the Factory Tour and the Adventurer's Club.
Seen above is the Build-A-Raft river, where we can float on build-it-yourself LEGO rafts. The Water Park has six-person raft slides (seen on the left in orange), single-person tube slides (seen in blue on the right), and hands-on zoo-themed toddler areas. Yay!
The Build-A-Raft river is going to be hot. It's a lazy river where we can float around on rafts, two sandy beach wading areas, and cabañas for a little R&R.
The Water Park is a $10 upgrade from the standard LEGOLAND ticket, and included for folks with annual Resort Memberships. Whoo hoo!
More at www.LEGOLANDwaterpark.com and (760) 918-LEGO. Hee hee, see you there this summer!
More Baby Ryan Rockwell Photos
August 2009 Summer fun!
June 2009 Loads of really cute water pictures!
May 2009 Loads of cute pictures!
January, February and March 2009
September, October, November and December 2008