Born 8:16:30 PM, 15 December 2006, La Jolla, California.
8 pounds, 12.2 ounces (3,975g). 20" (51 cm).
The technical gobbledygook after each shot is the equipment I used for each photo. Many photographer friends ask.
---
26 August 2009, Wednesday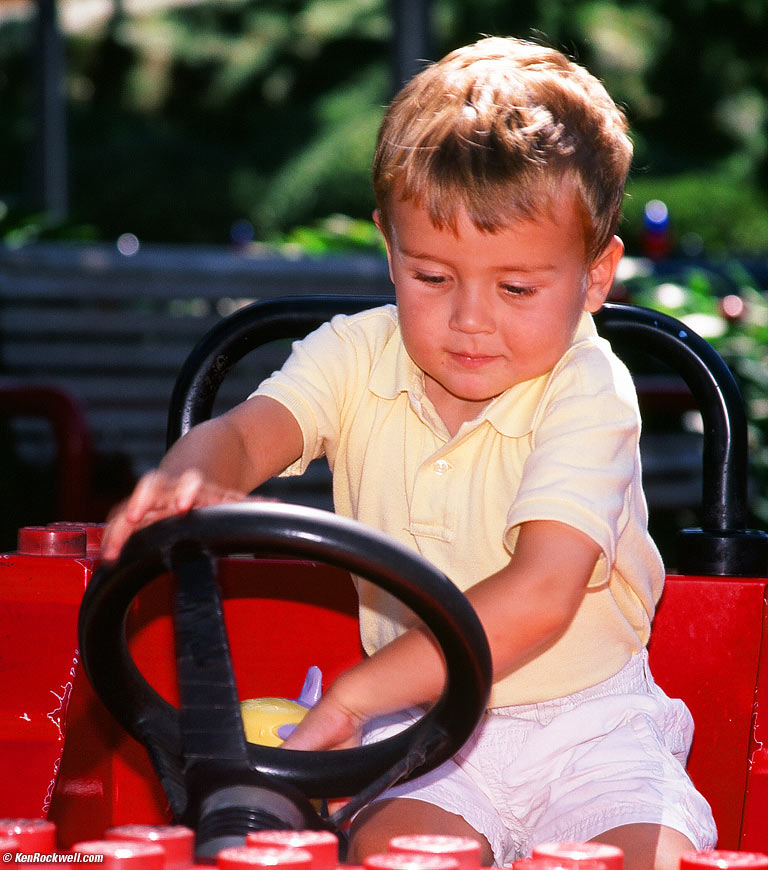 At Legoland. (Canon EOS620, 300EZ flash, 28-135mm IS, Fuji Velvia 50, NCPS process and scan.)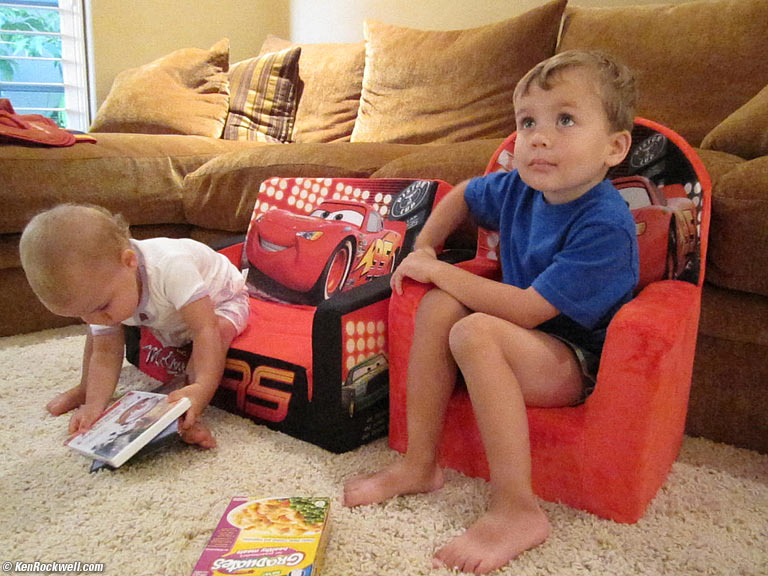 Ryan and Katie enjoy their new sofa and chair. (Canon SD940 IS, ISO 3200, f/2.8 at 1/30. original file.)
22 August 2009, Saturday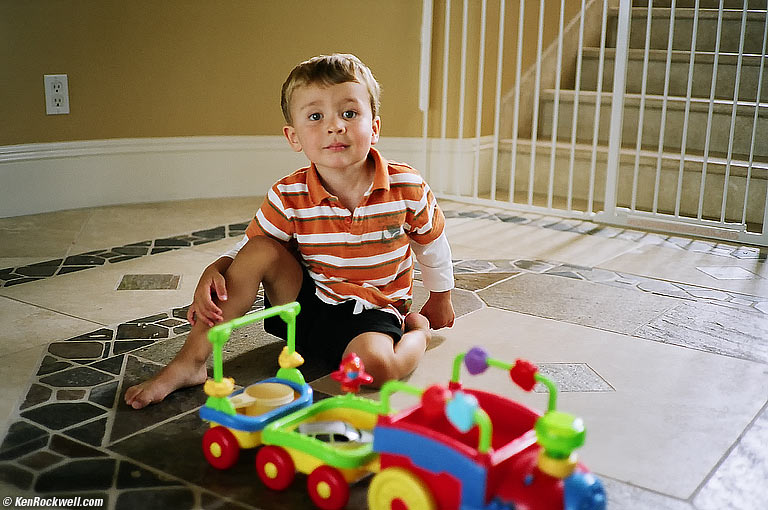 Ryan and the Animal Train.
Ryan exploring daddy's desk.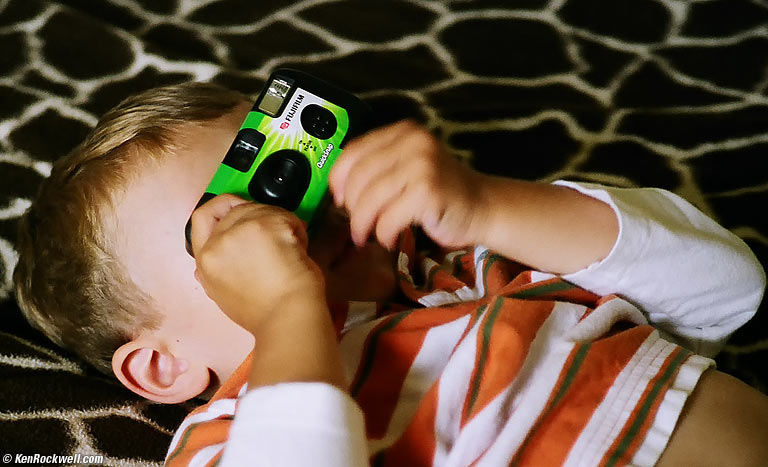 Ryan and the Quicksnap.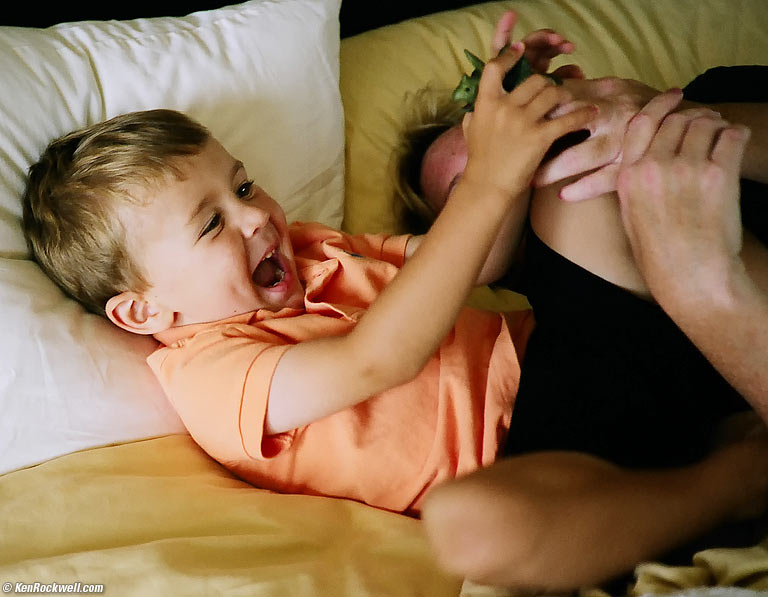 Ryan in bed.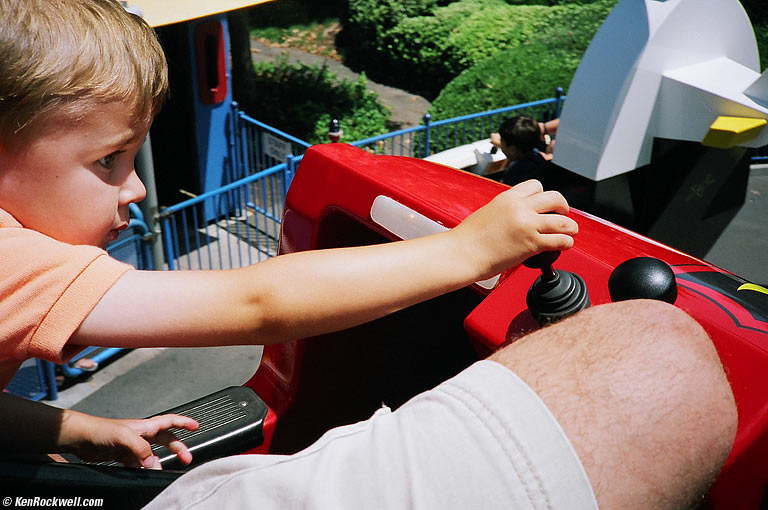 Ryan goes up down at Legoland.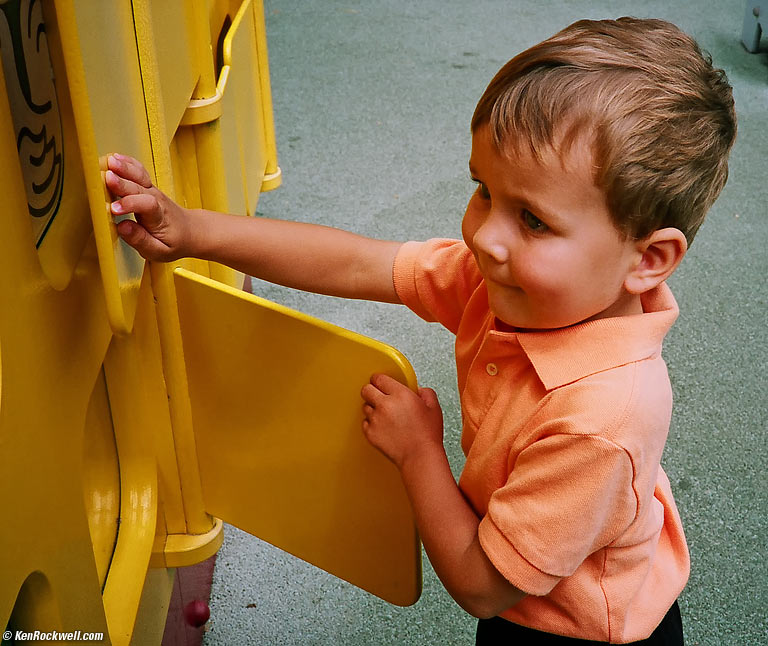 Ryan explores at Legoland.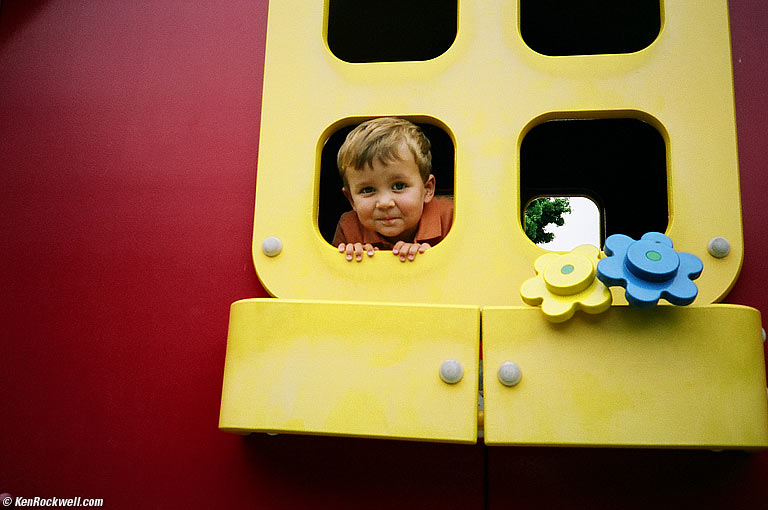 Ryan in the window at Legoland.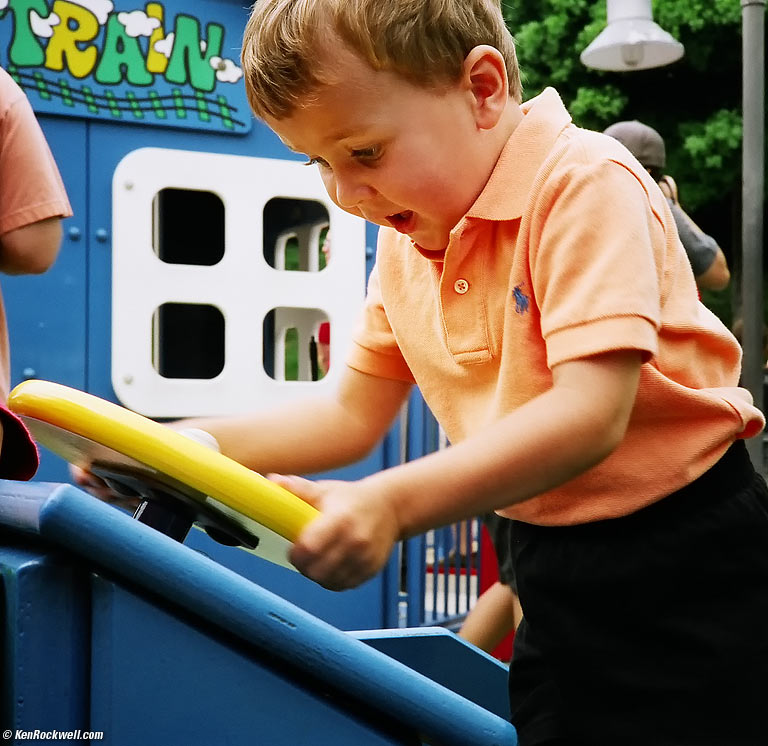 Ryan driving the tractor at Legoland.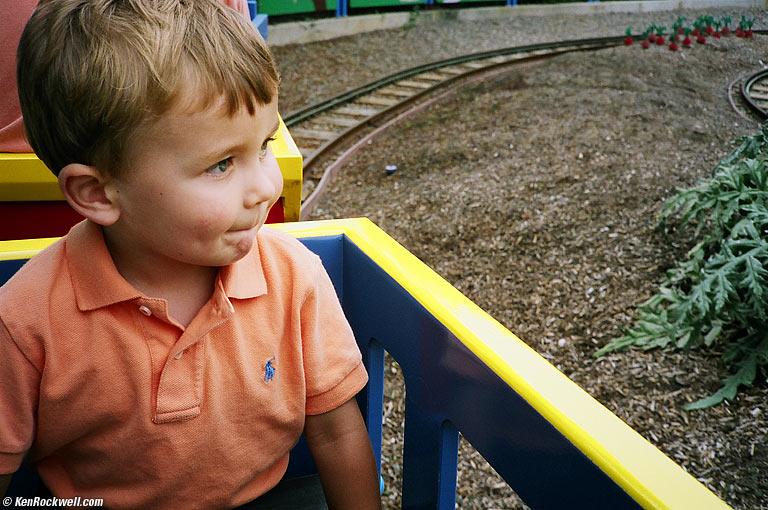 Ryan on the train at Legoland.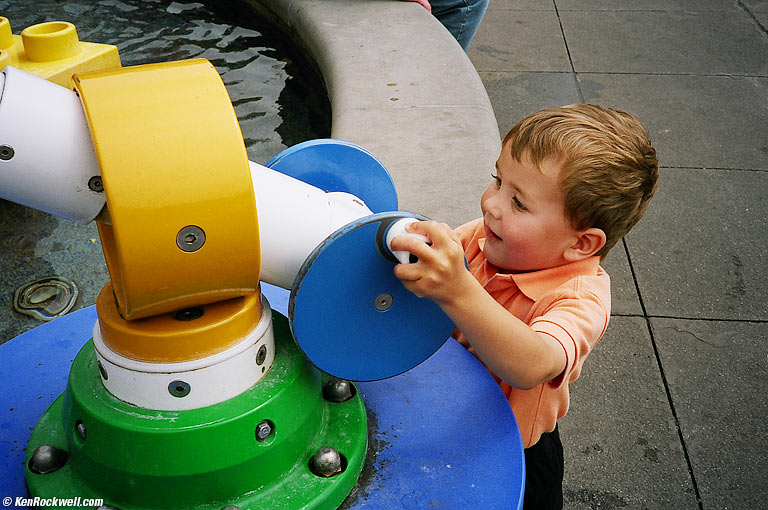 Ryan and the squirter at Legoland. (nine shots: Canon Super Sure Shot AF35ML, shot on Fuji 400 as processed and scanned at Costco.)
Today is also the first day that Ryan piloted the electric boat for the first time at Legoland.
15 August 2009, Saturday
Ryan says ducky instead of gaga. He only did this once and not again for at least a month and a half.
02 August 2009, Sunday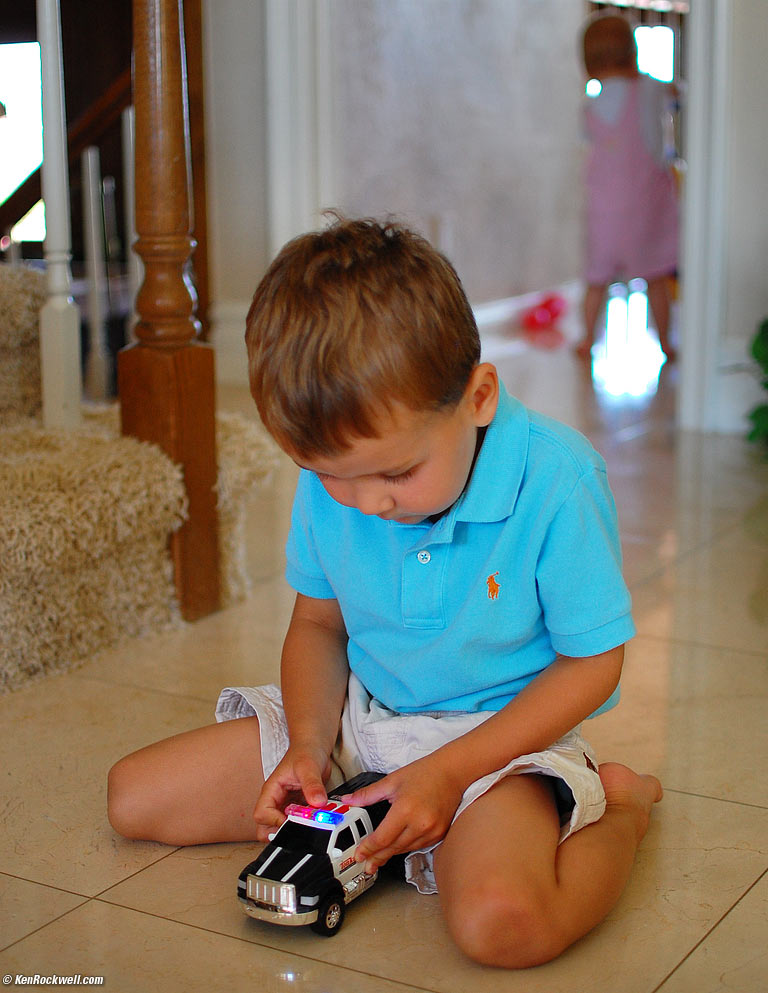 Ryan's new truck from Noni. Katie is in the background in the kitchen.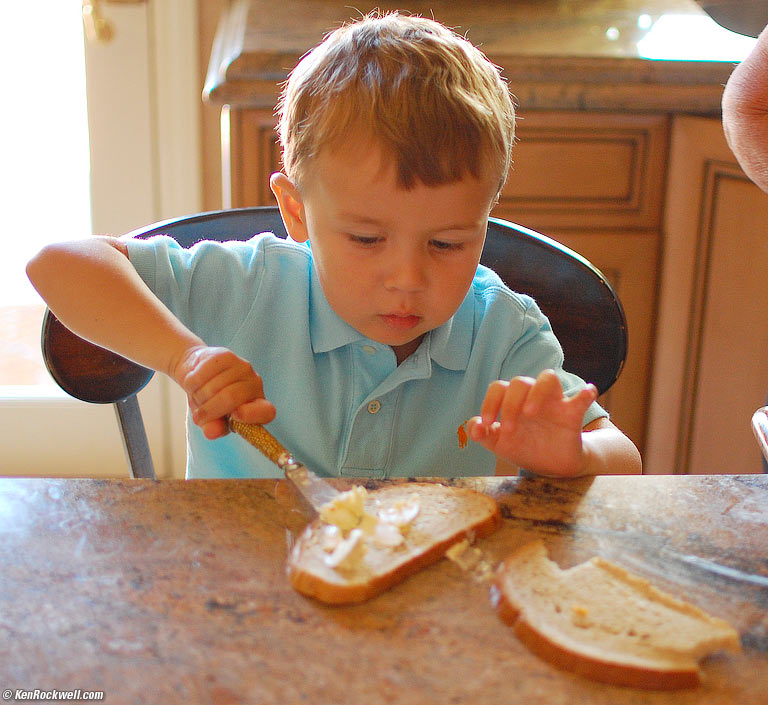 Buttering bread.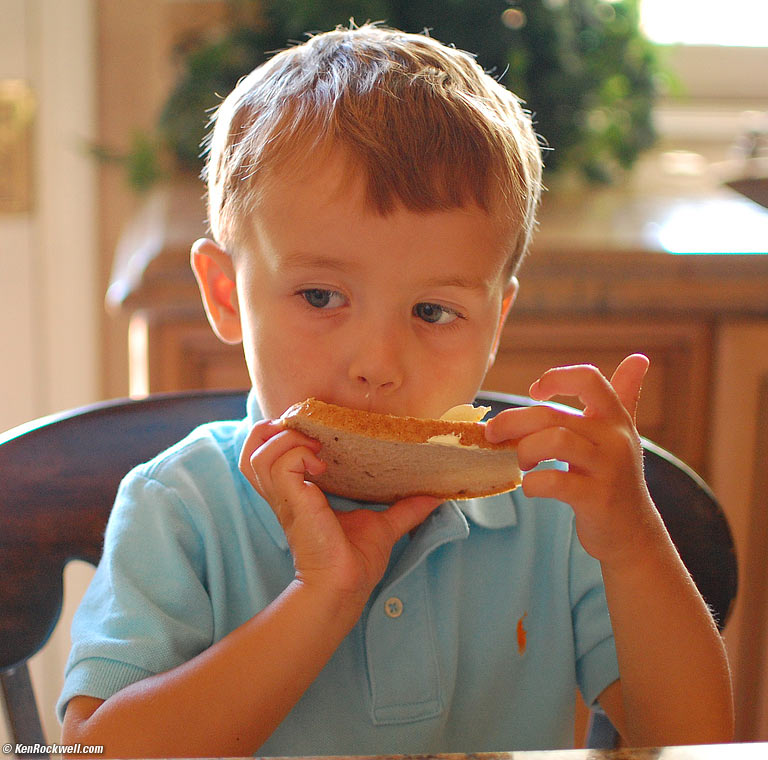 To make a butter sandwhich!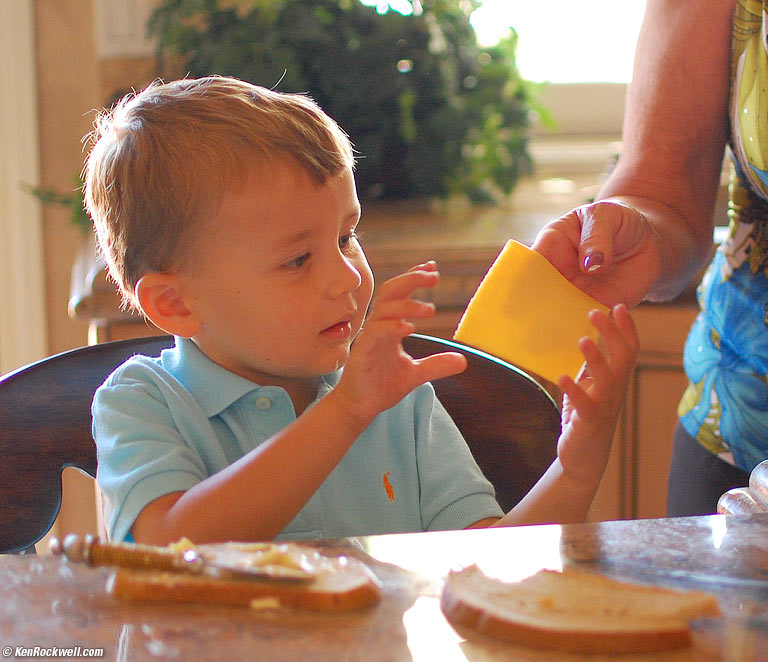 Noni offers some cheese.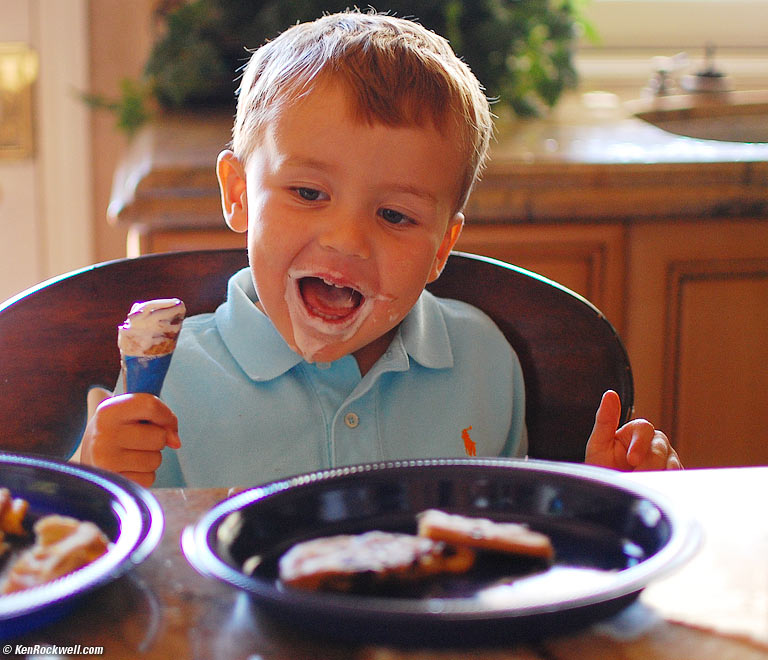 But even better — Ice Cream!!!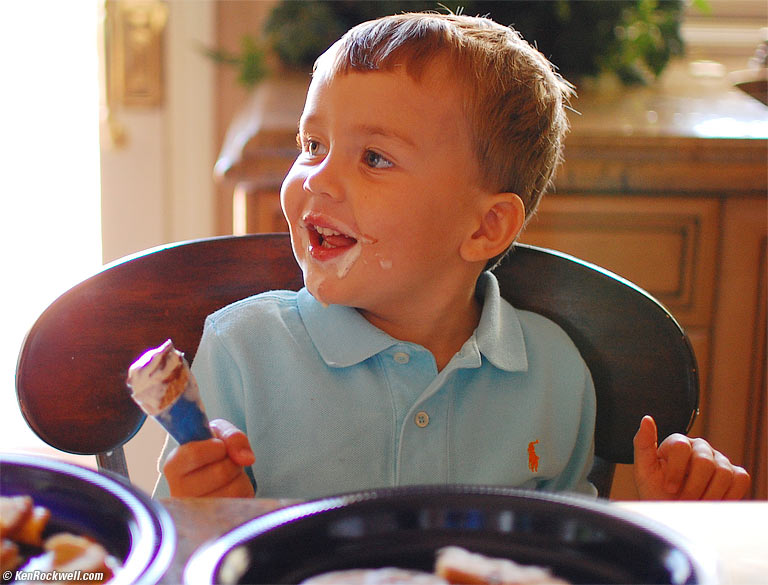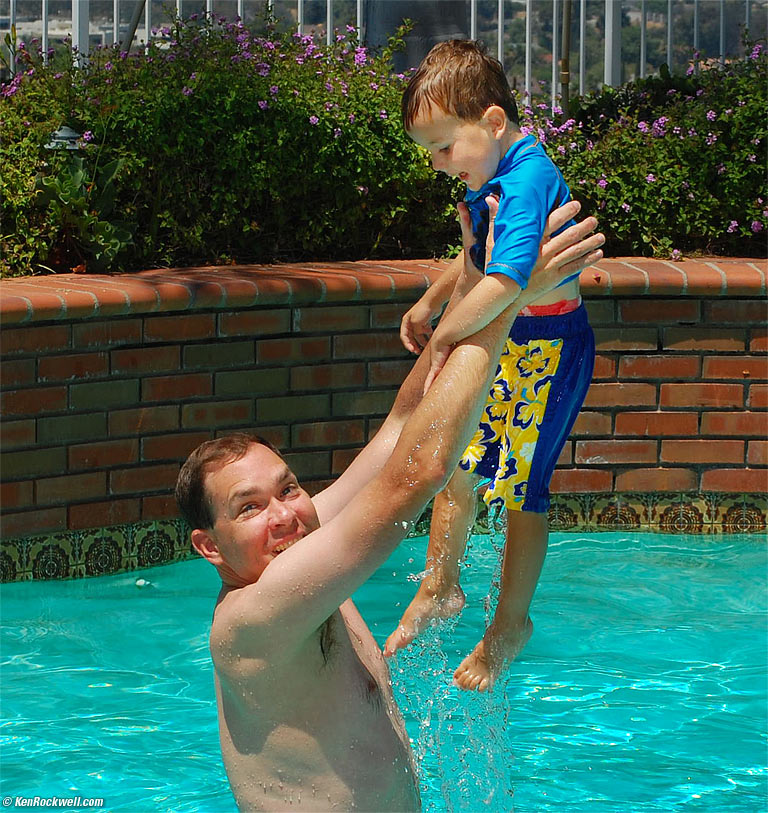 And of course the best thing to do immediately after lunch is to go up-down in Noni's pool!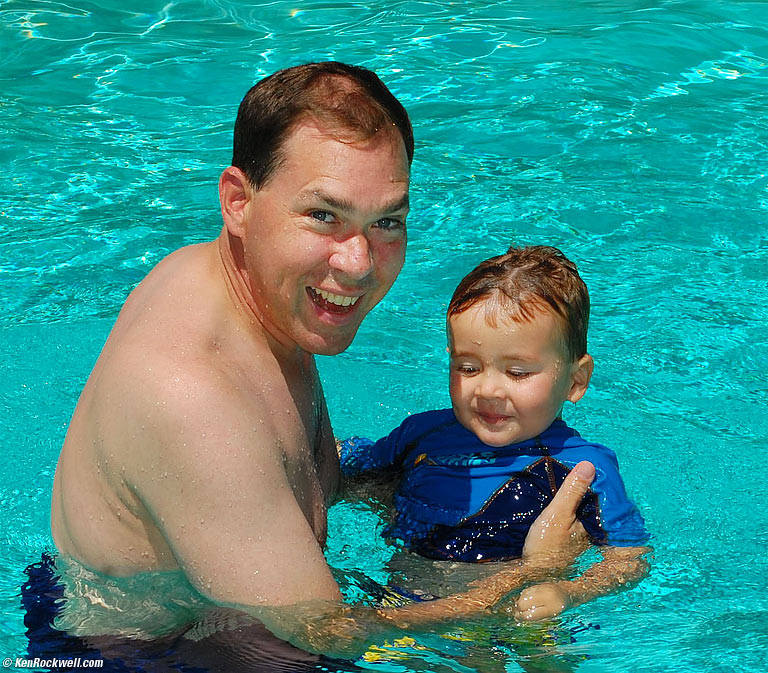 Ryan gets a cool rash guard, while dad gets sunburned.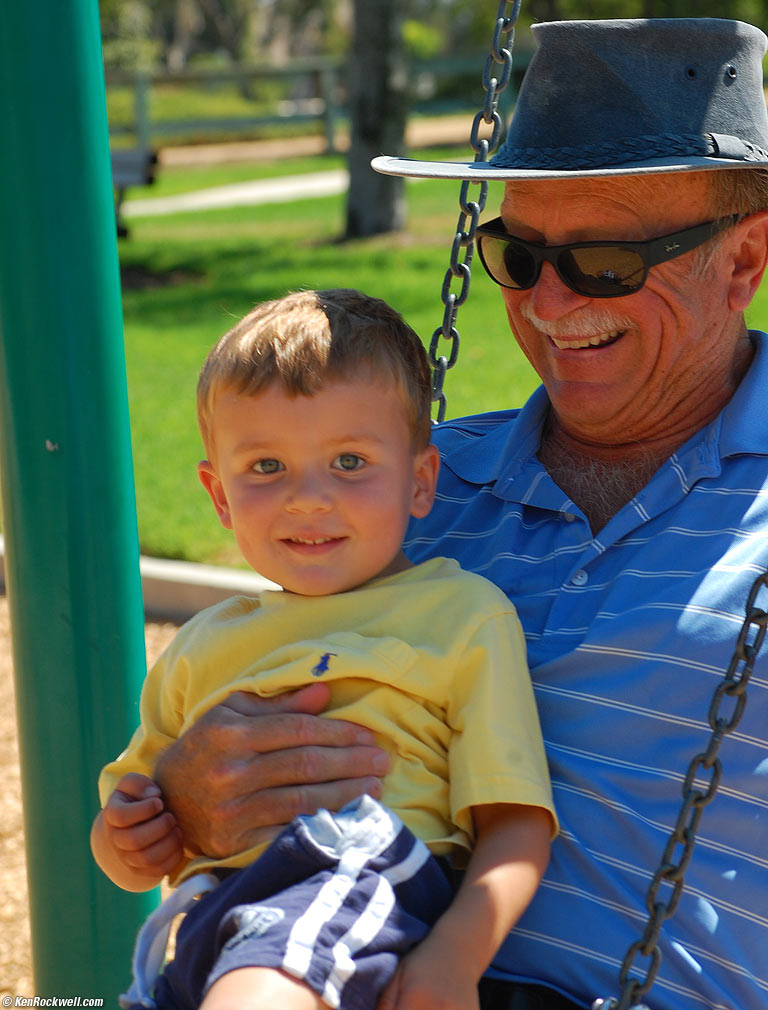 Ryan with Pops on the swing.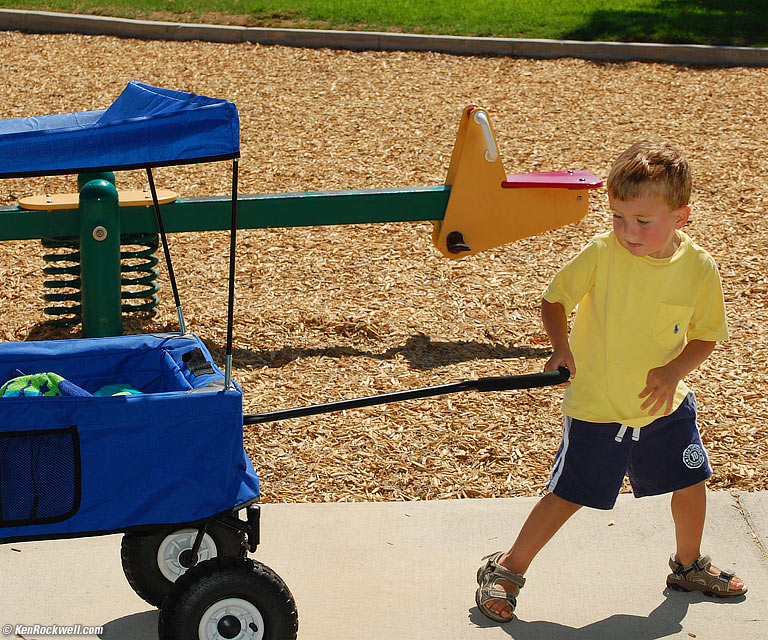 Ryan pulling the wagon.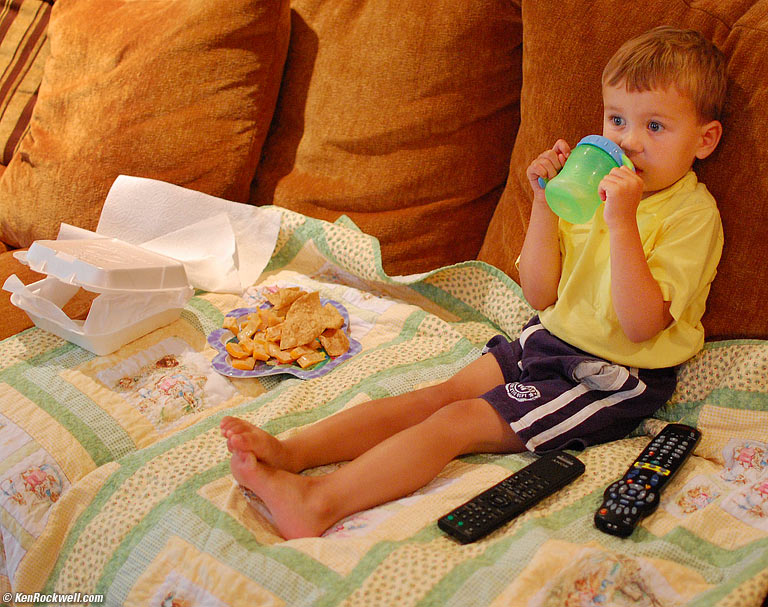 And after all this fun, sitting on the quilt Aunt Eleanore made for Ryan while eating num-num, drinking ba-ba and watching the movie Cars. Yay! Ryan has known how to use all these duplicate remote controls for quite a few months now, better than Dad can figure it out. (all: Nikon D40, 35mm f/1.8 for indoor shots, 55-200mm VR and SB-400 flash for outdoor shots.)
More Baby Ryan Rockwell Photos
June 2009 Loads of really cute water pictures!
May 2009 Loads of cute pictures!
January, February and March 2009
September, October, November and December 2008