Born 8:16:30 PM, 15 December 2006, La Jolla, California.
8 pounds, 12.2 ounces (3,975g). 20" (51 cm).
The technical gobbledygook after each shot is the equipment I used for each photo. Many photographer friends ask.
---
23 March 2010, Tuesday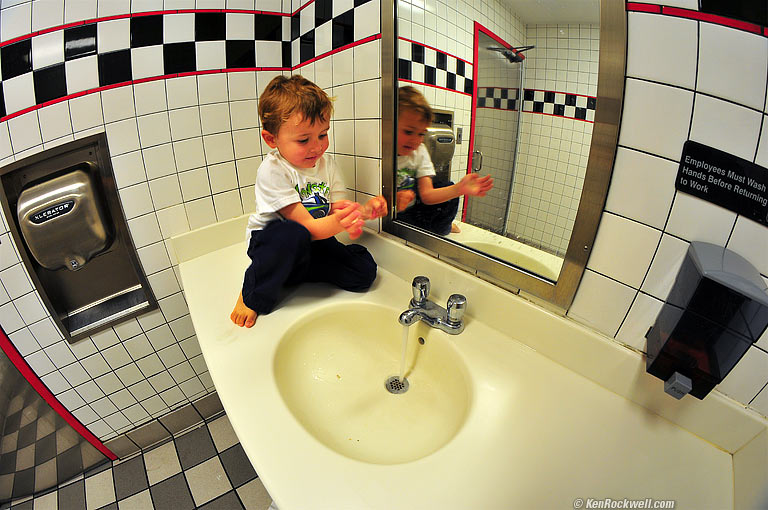 On the sink at McDonald's. bigger. (Nikon D300, Pro-Optic 8mm f/3.5, f/5.6 at 1/15 at ISO 200.)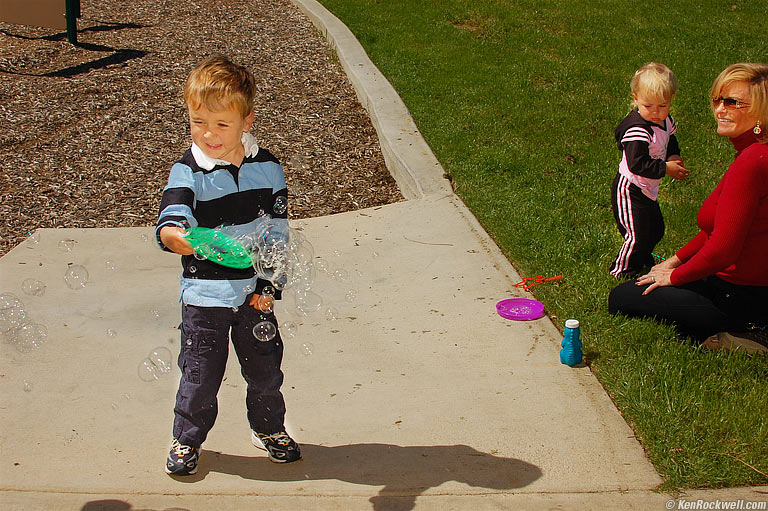 Bubbles!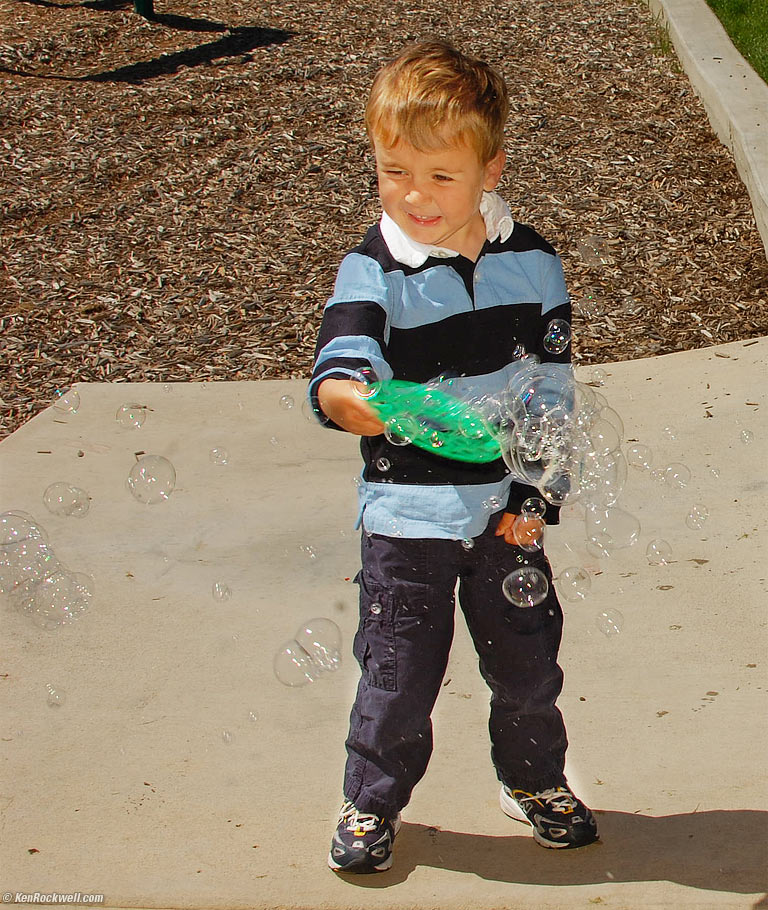 Bubbles!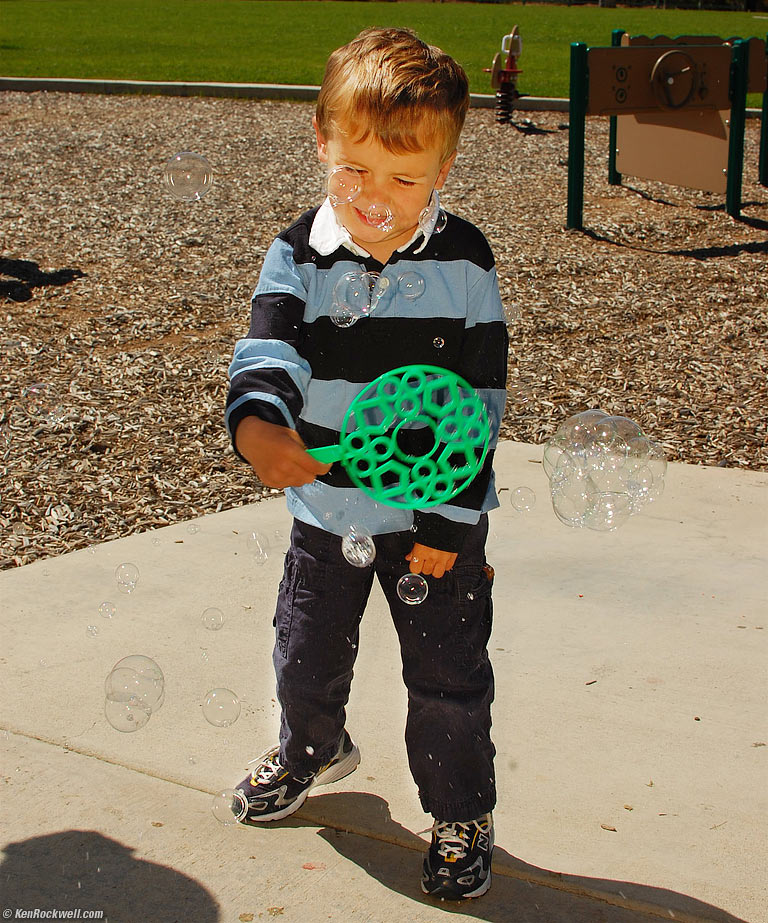 Bubbles!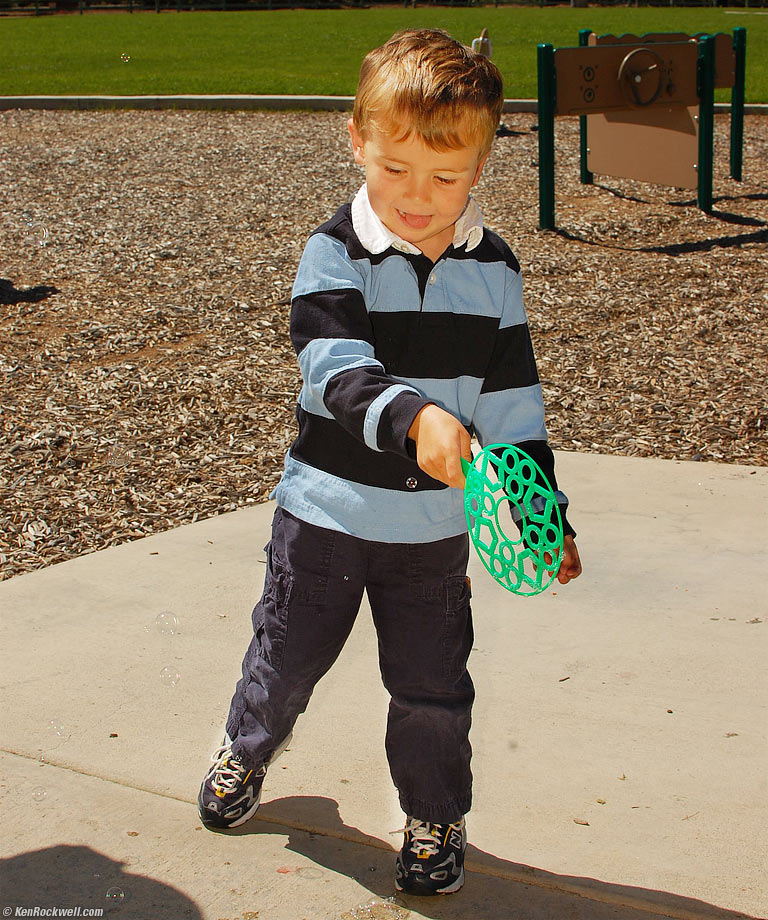 Bubbles!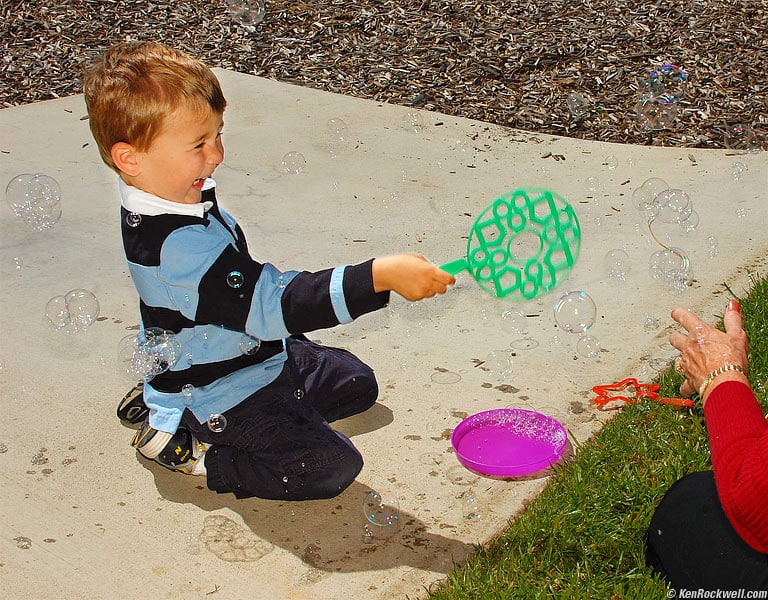 Bubbles!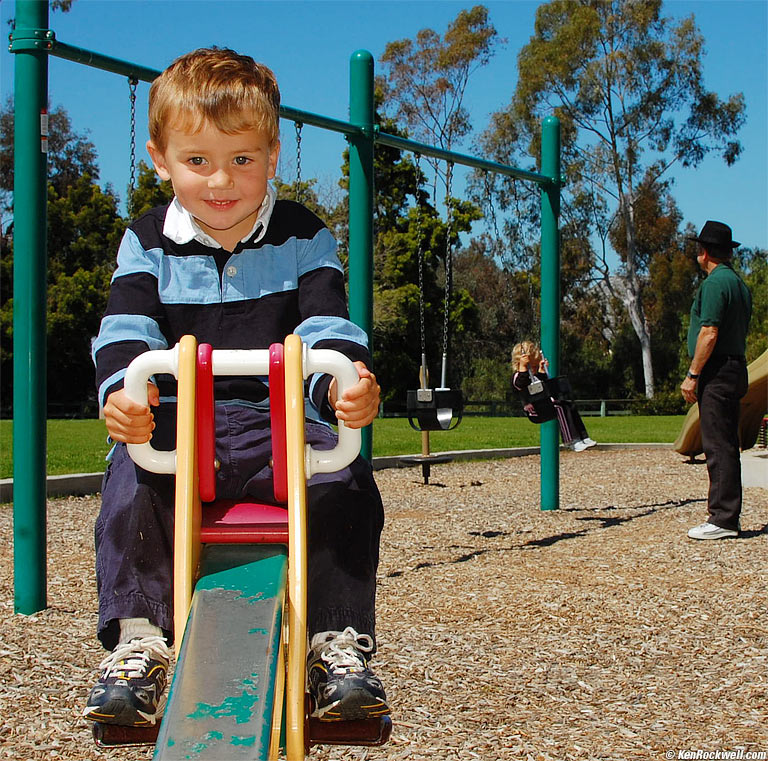 Yay! Ride the see-saw with daddy! (Sister Katie rides the swing with pops in background.)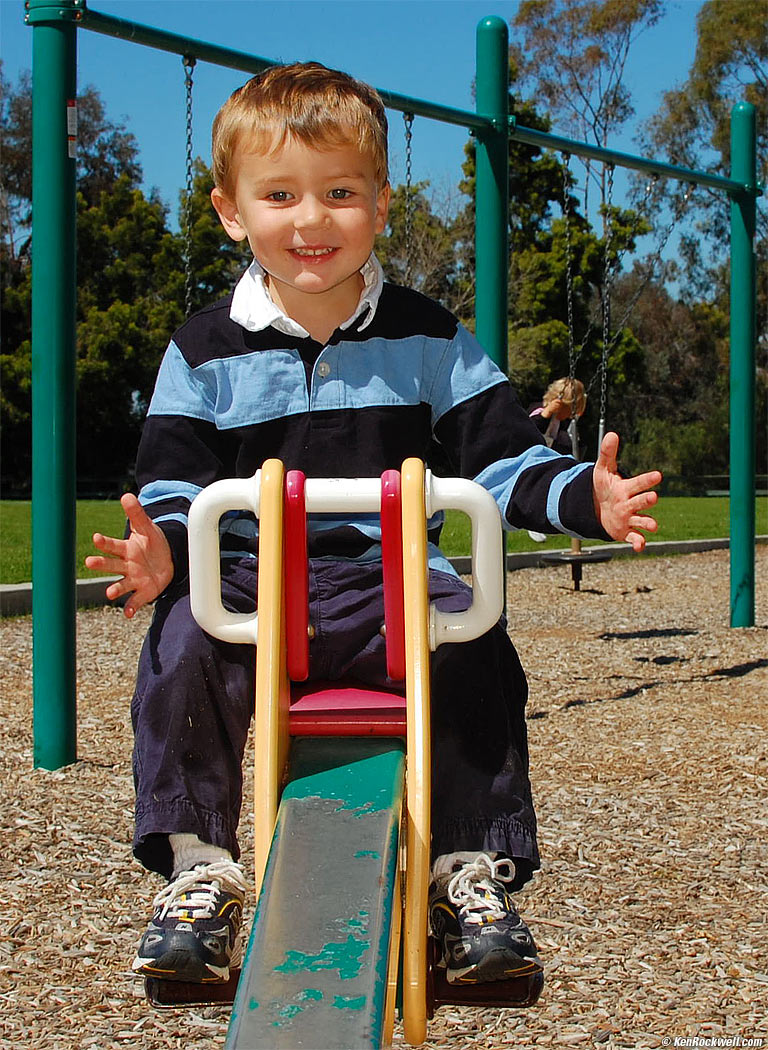 Ride the see-saw, hands off! (Shot by daddy riding the other end, holding on with one hand and holding my D40 in the other. Thank goodness the D40 syncs at 1/500 with fill-flash; a D3X would have needed 1/250 and a bigger flash, resulting in softer images. These verticals are cropped from horizontals anyway.)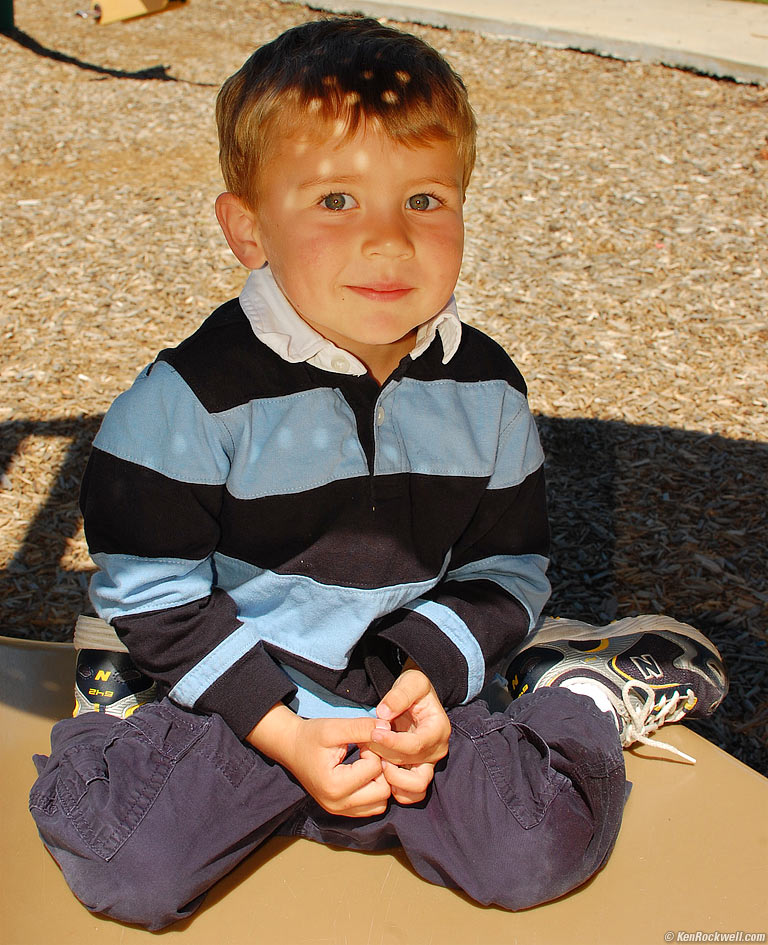 Waiting for sister Katie at the bottom of the slide!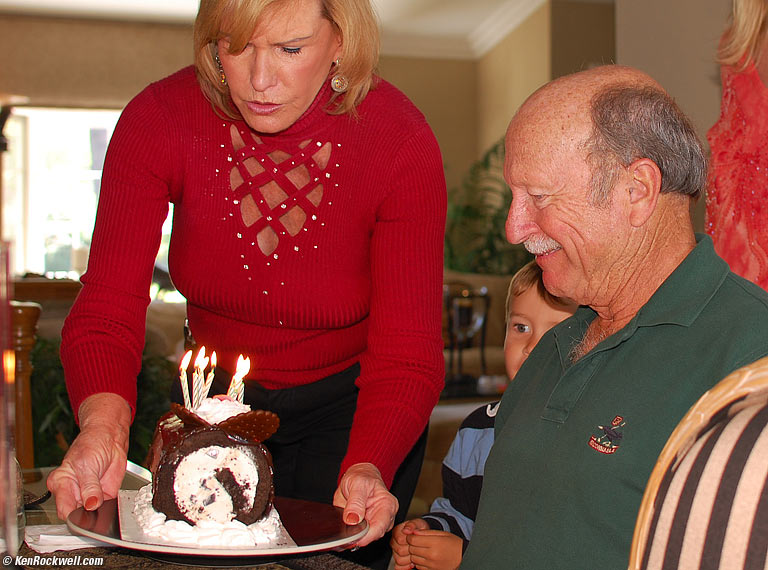 Happy Birthday Pops!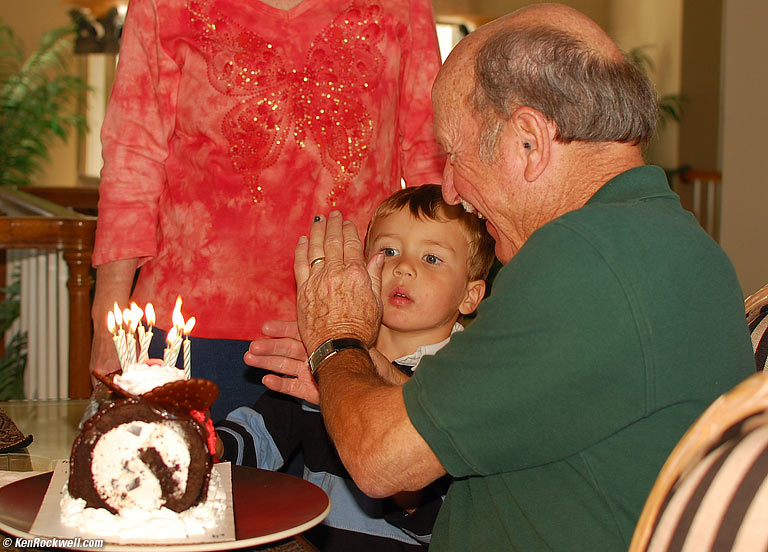 Ryan thinks its for him, but it's not. Pops got to blow it out, and then we relit it for Ryan.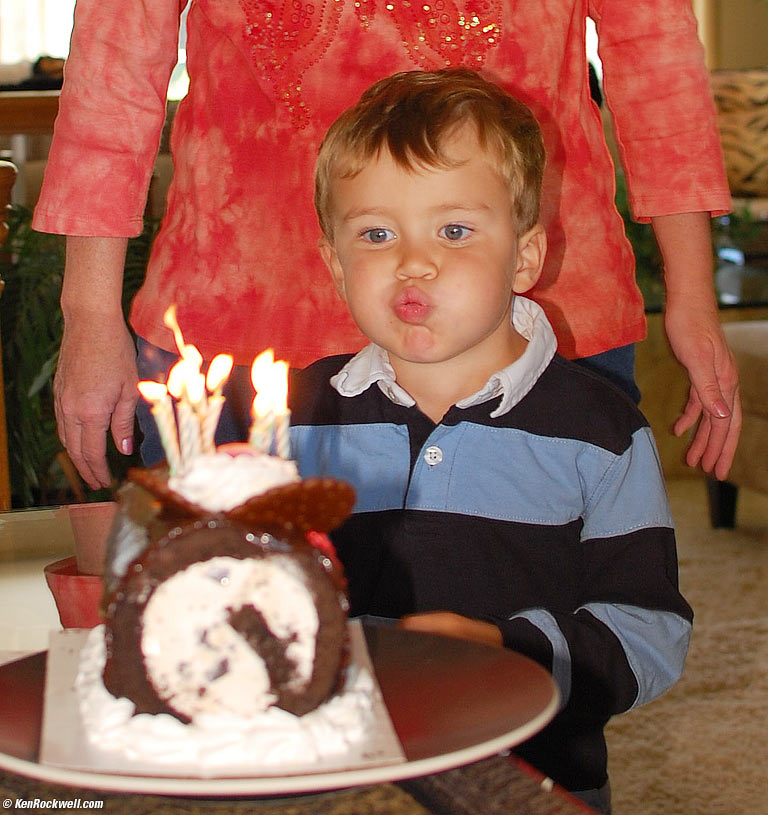 Blowing out Pops' birthday cake. Blowing...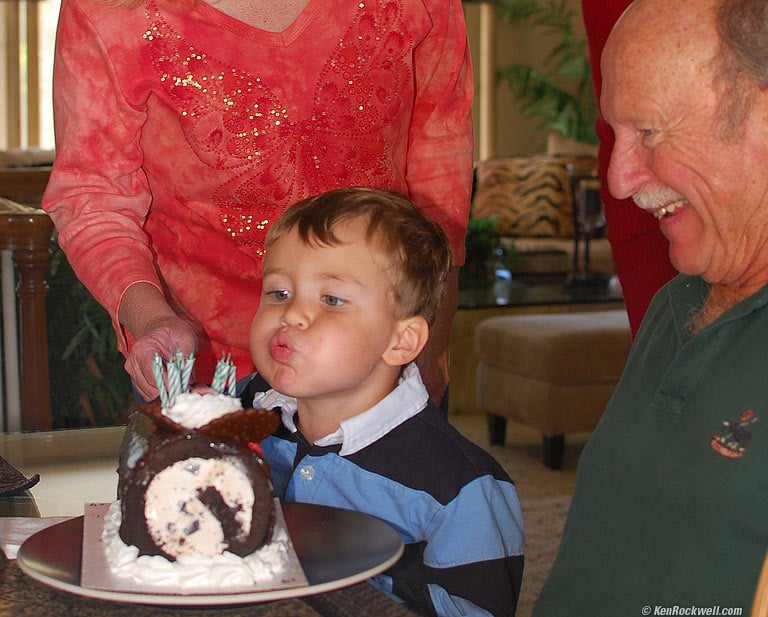 Blowing...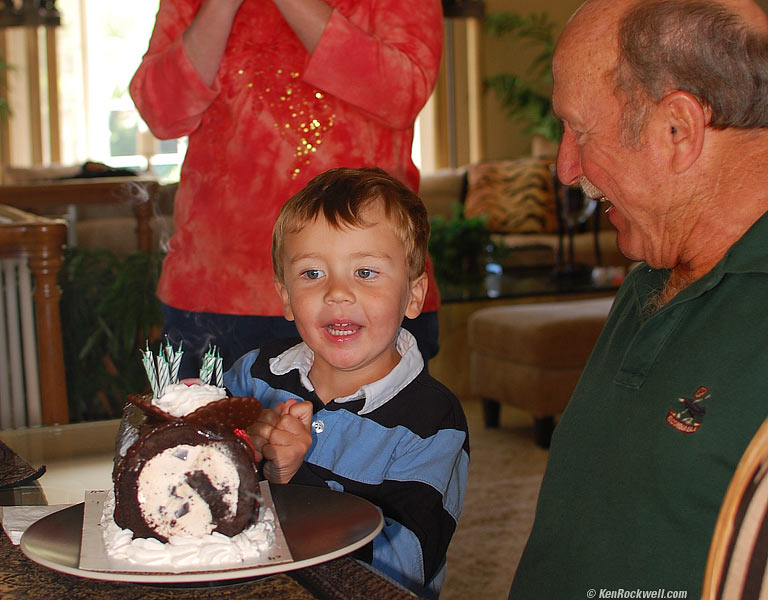 Gone!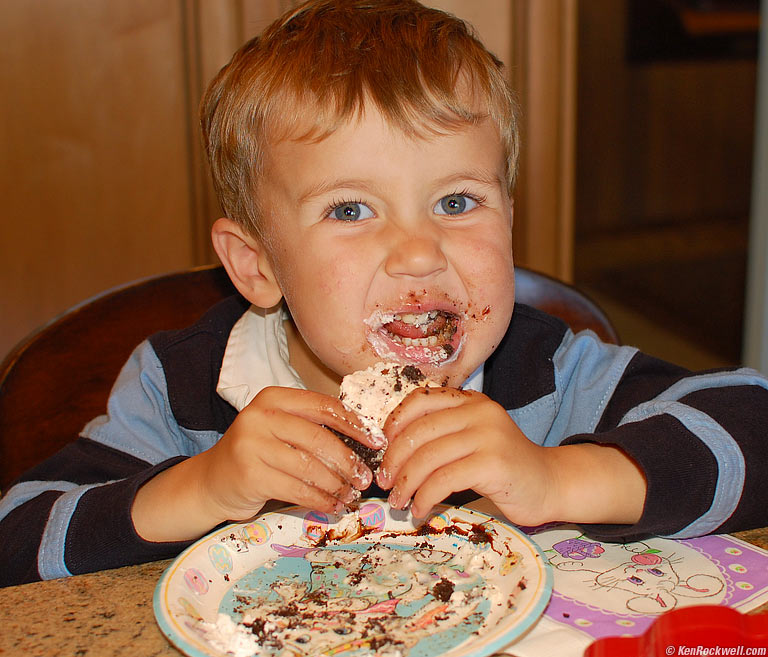 Eating the ice cream cake. (all today: Nikon D40, Nikon AF-S NIKKOR 35mm f/1.8 G , Nikon SB-400 flash with velcroed-on 1/2 CTO warming gel.)
06 March 2010, Saturday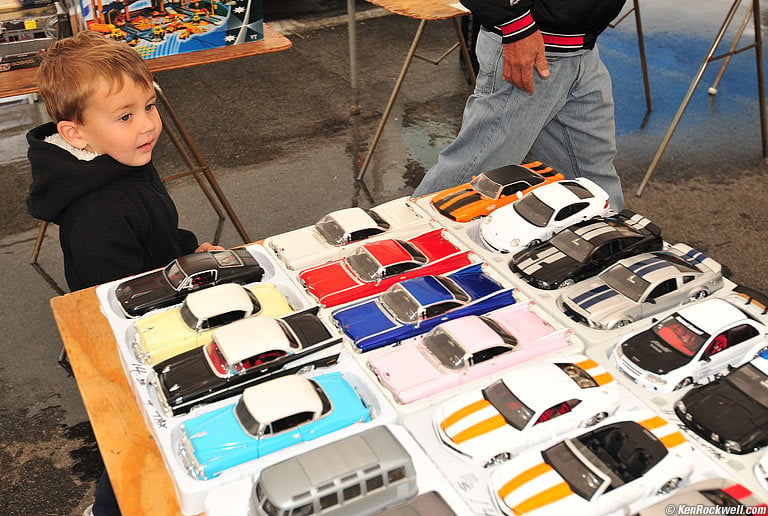 Ryan goes car shopping at the OC Swap Meet.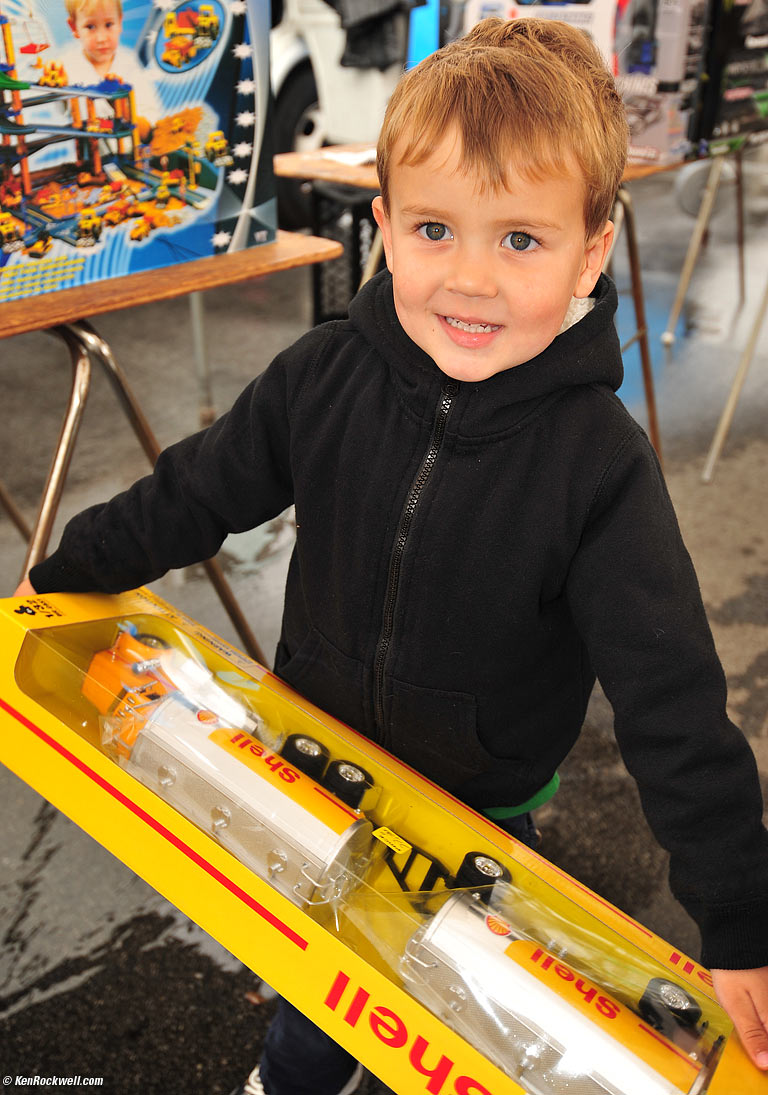 A winner! (Ryan is saying CHEESE!)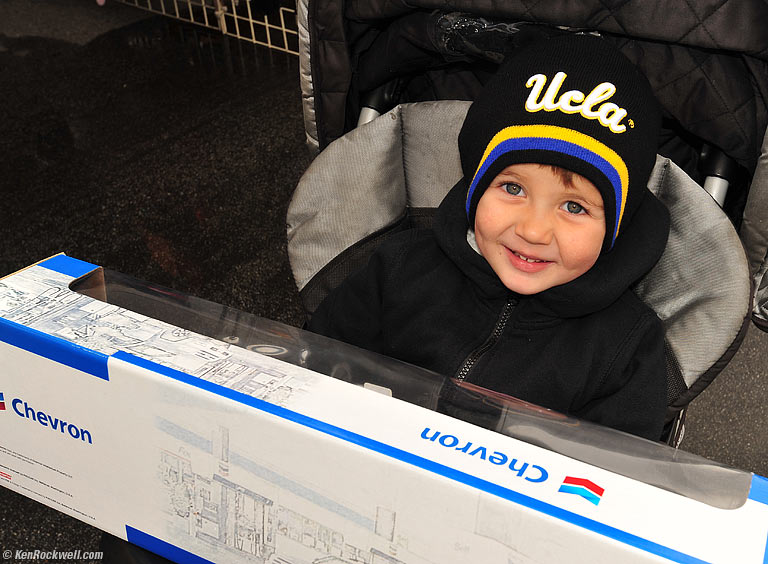 Actually, the Chevron truck won out over Shell. Ryan's going to go to UCLA, as did most of his family.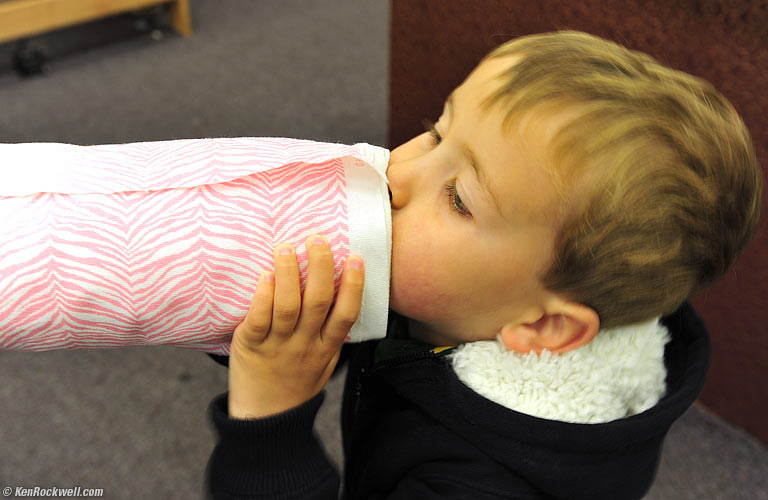 Ryan playing a cardboard tube as if it's a brass instrument, as Daddy taught him. Ryan though it was hilarious, while mom was embarrassed to death at daddy, a failed tubist, for starting this impromptu low-cardboard concert.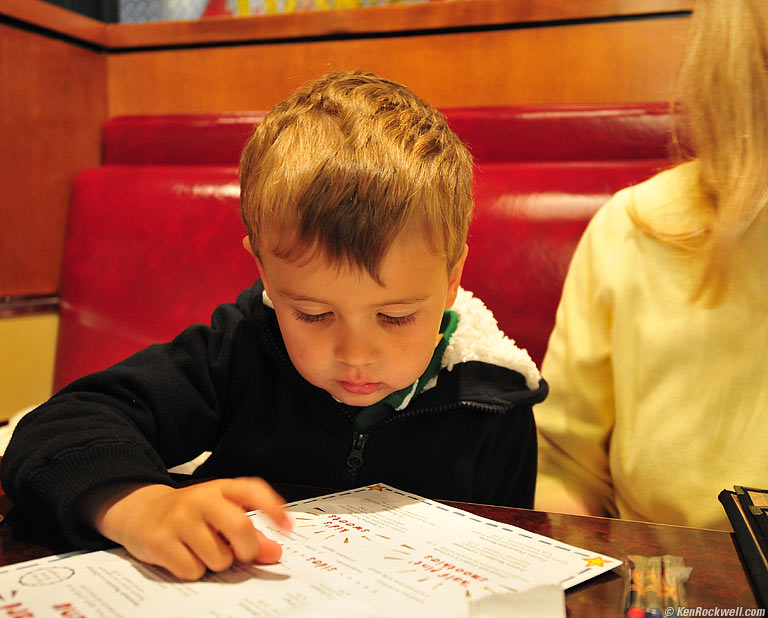 Ryan surveys the menu at Lucille's Bar-B-Que. (five shots: Nikon D3, Nikon AF-S NIKKOR 16-35mm f/4 G VR. First three with SB-400 flash, last two without.)
04 March 2010, Thursday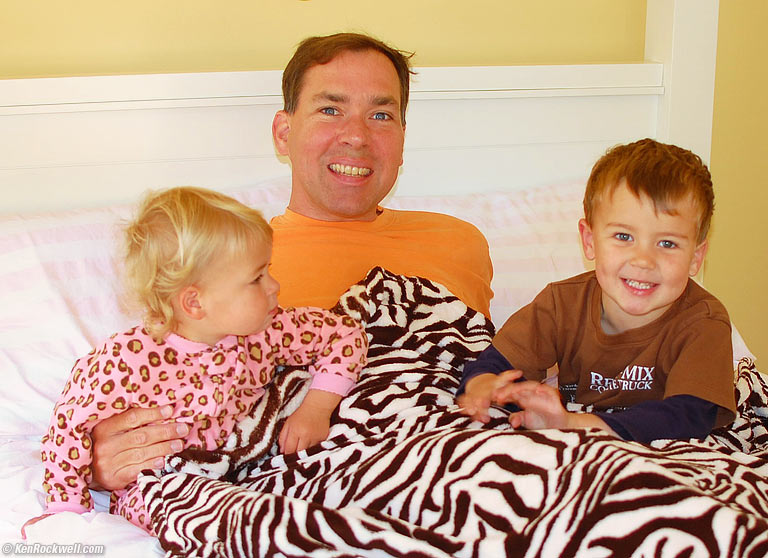 Katie, Ryan and Daddy play in the new bed. (Nikon D40, Nikon AF-S NIKKOR 35mm f/1.8 G , Nikon SB-400 flash.)
More Baby Ryan Rockwell Photos
August 2009 Summer fun!
June 2009 Loads of really cute water pictures!
May 2009 Loads of cute pictures!
January, February and March 2009
September, October, November and December 2008